Bangladesh Denim Expo: Reshaping the Denim industry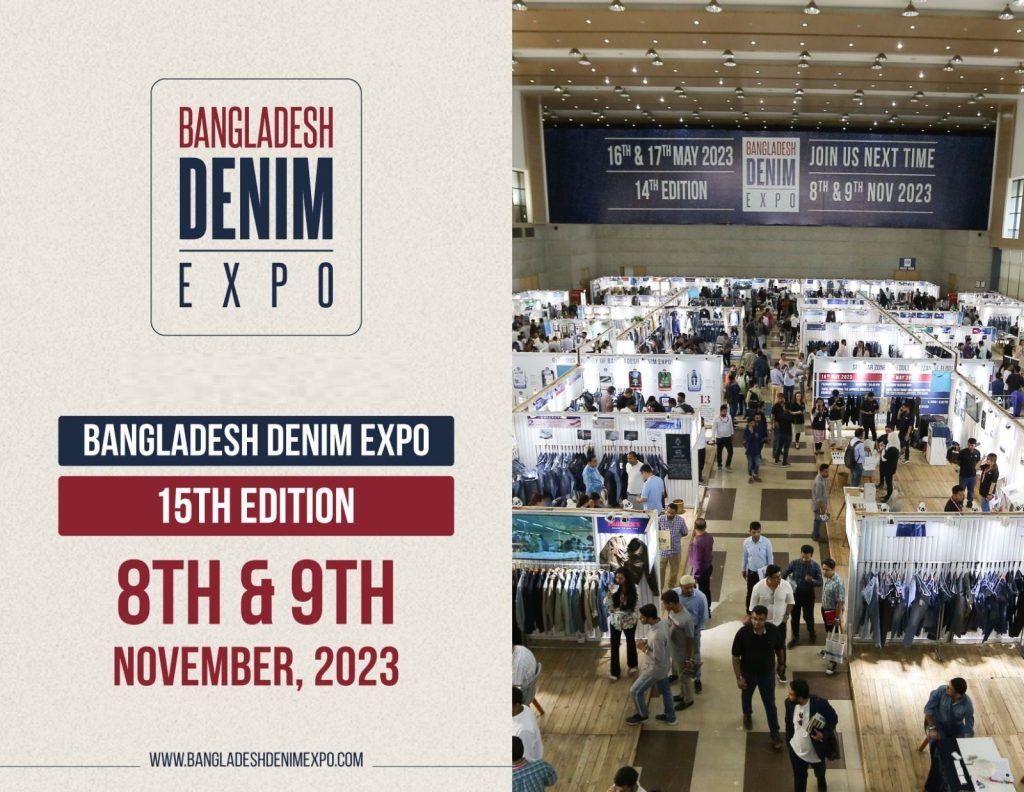 An international Trade show
Globally renowned exhibitors from across the world
A Series of Panel Discussions
Trend Seminar by Global Experts
The 15th edition of Bangladesh Denim Expo will take place on November 8th and 9th, 2023 the international Convention City, Bashundhara (ICCB), Dhaka, Bangladesh.
Bangladesh Denim Expo is a prestigious trade show in the global denim calendar. A place where visitors can get an opportunity to discover everything that's new in denim.
In this edition, more than 80 Exhibitors from 12 countries are participating including Bangladesh, China, Pakistan, Turkey, Italy, Spain, Germany, Vietnam, Japan, India, Singapore & Switzerland. Exhibitors will showcase their innovative products on fabrics, garments, threads, machinery, finishing equipment and accessories etc.
Through a series of Panel discussions & Trend seminars are scheduled in two days event.
Panel Discussion-1 Titled: Bangladesh Apparel Industry in 2030: The Road Ahead, Panel Discussion-2 Titled: Sustainable Transition of Denim Industry, Panel Discussion-3 Titled: Unlocking the Untapped Potentials and Panel Discussion-4 Titled: Transforming Human Capital for USD 100 Billion Industry will be discussed by the international Experts.
There is a special "Trend Zone" area, where latest denim trends and innovative products will be hand-on by the Exhibitors & visitors can get the opportunity to gain knowledge about upcoming trends on denim fabrics, styling and finishing available in Bangladesh.
Founder and CEO of Bangladesh Denim Expo Mostafiz Uddin said: "why Bangladesh Denim Expo? It's simple- People can discover, connect & create new business and also grip the chances to learn more about the industry insights."
Bangladesh Denim Expo is an exclusive invite only show for authorized trade visitors and to explore the latest technology, equipment and materials use within the denim industry.
You can register here.