American Eagle is featuring a new collection via the Amazon e-commerce site and a hit Prime Video series.
The specialty apparel retailer, a banner of American Eagle Outfitters Inc., is kicking off its back-to-school season a new campaign featuring the stars of the Prime Video series "The Summer I Turned Pretty," Christopher Briney, Gavin Casalegno, and Lola Tung.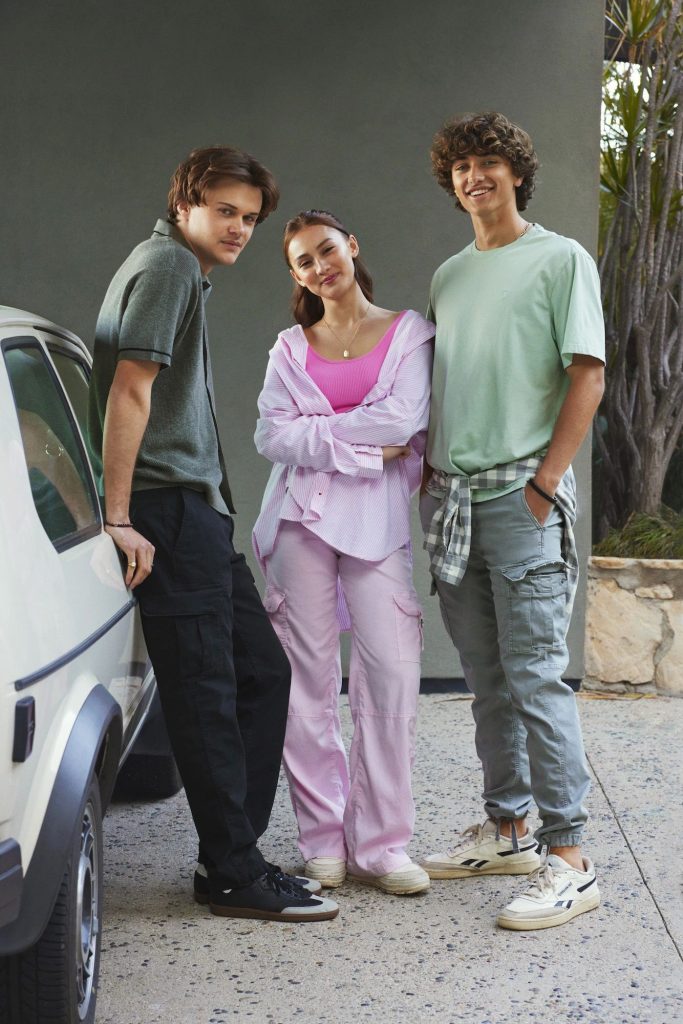 The "Summer I Turned Pretty"-themed back-to-school collection is available for purchase at American Eagle stores and e-commerce site, as well as via the Amazon e-commerce site and directly from season two episodes of the series through the Prime Video X-Ray feature, which provides bonus digital content to viewers.
"American Eagle has been a favorite back-to-school destination for decades," said Jennifer Foyle, president & executive creative director – American Eagle and Aerie. "This year we are very excited to deliver a collection inspired by the laid back spirit and carefree vibes of 'The Summer I Turned Pretty' and the unmistakable style of the cast. American Eagle continues to be at the forefront of youth culture, so we are thrilled to announce a Prime Video collaboration that offers a new, unique shopping experience, allowing us to connect with our customers' diverse interests and lifestyles."
"Summer fashion plays such a big role in The Summer I Turned Pretty and we couldn't be more excited to collaborate with American Eagle to create a collection inspired by the show," said Jamie Kampel, head of licensing and merchandising at Amazon Studios. "The brand alignment here is spot on and we know fans of the show love AE."
The campaign can be seen on the American Eagle e-commerce site and across owned social media, including TikTok and Instagram. Additionally, Briney, Casalegno and Tung will showcase the seasonal assortment on their social channels.
The collection is available now in American Eagle stores and on the retailer's website. Fans will also find it on Amazon and in season two episodes. Items will be shoppable via Prime Video's X-Ray, a feature that provides details about the cast, trivia and links to products seen on screen. The "see now, buy now" feature has been used for Prime Video series like "Making the Cut", Daisy Jones & the Six, Wonder Woman 1984 and Savage x Fenty fashion shows.