Denim dates back to the 17th century. Created in Nîmes, France, Serge de Nîmes was a cotton twill cloth made of wool and silk. It later became known simply as "denim."
Jeans were originally created as practical work wear, and their indigo color was chosen so that it would better hide the dirt when worn by miners and laborers.
Denim Facts:
In the 50s, jeans were seen by many as a form of rebellion, leading them to be banned from schools, theatres, and restaurants.
Jeans originated in America, but became popular outside of the US when off duty soldiers wore their jeans while off duty overseas.
One bale of cotton contains enough raw material to produce 325 pairs of jeans.
The term "jeans" gained popularity in the 50s. Before then, they were usually referred to as waist overalls.
Levi Strauss patented his idea on May 20th 1873, and nowadays this date is considered to be the birthday of blue jeans.
The most common color of stitching on jeans is orange, which was originally done to match the copper rivets that were used to construct Levi's jeans.
The smaller pocket inside the front pocket of a pair of jeans was originally designed for a pocket watch. Nowadays we don't use those anymore, but, still, the watch pocket remains on most jeans as a stylistic touch and a nod to their history.
In the 2000s, customized denim became a hot trend since it enabled wearers to express themselves creatively through their style, a big part of the Millennial mind-set. Ripped jeans, embroidered and pinned together – DIY jeans were officially in. High-rise styles gave way to low-rise ultra-skinny models which again gave way to super high rises…. Well, you all know how fashion goes!
Our current decade has seen the return of every denim style, cut and wash imaginable – and then some. While most people are reluctant to let go of their skinny jeans, high-waisted denim, flared jeans and straight-legged styles have all made a comeback.
The 2010s have also seen a the return of raw selvedge denim – which requires wearing in – as well as light, softer denim created using environmentally friendly technologies. 
And it's fair enough for us to mention the most iconic denim brands out there, incredible strong still, very much in demand, and always popular.
Levi's, Lee, and Wrangler.
The Levi's 501 Jeans that started it all. Check out below Marilyn Monroe and Marlon Brando, the most famous and vivid Levi's 501 jeans lovers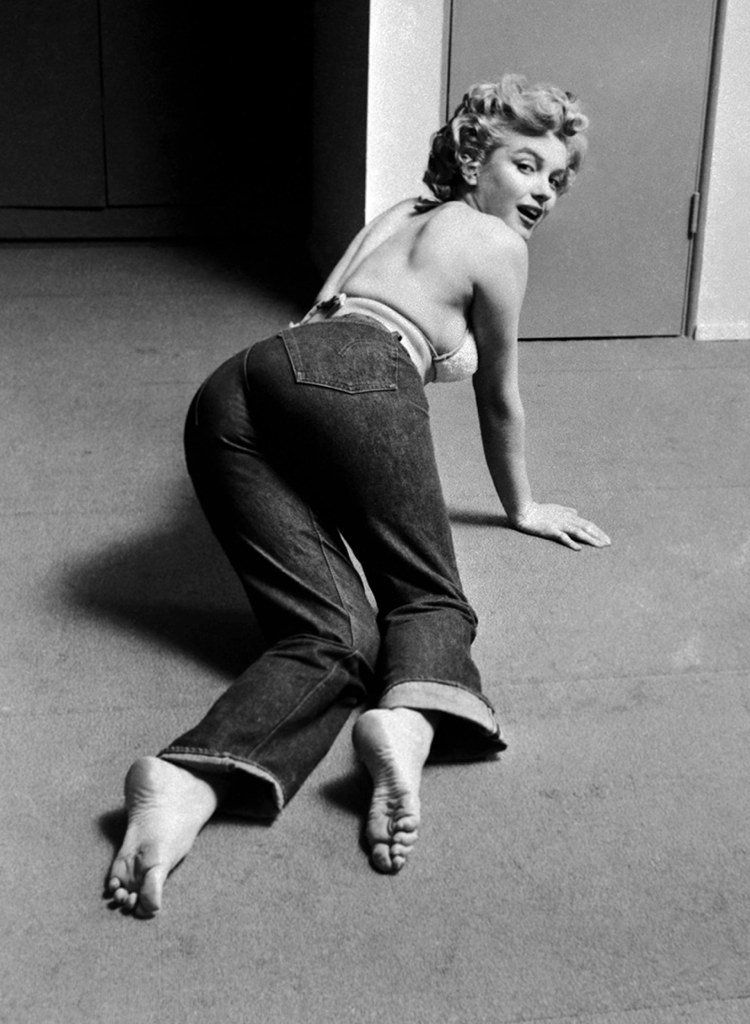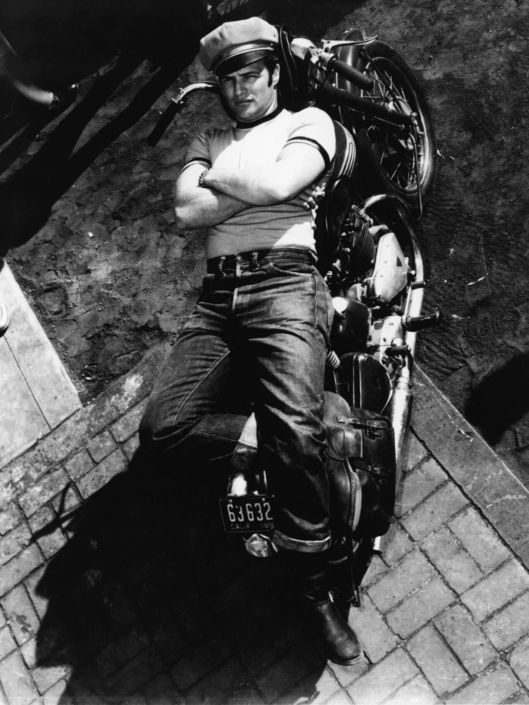 Lee – best known for their Rider Jeans (think James Dean!)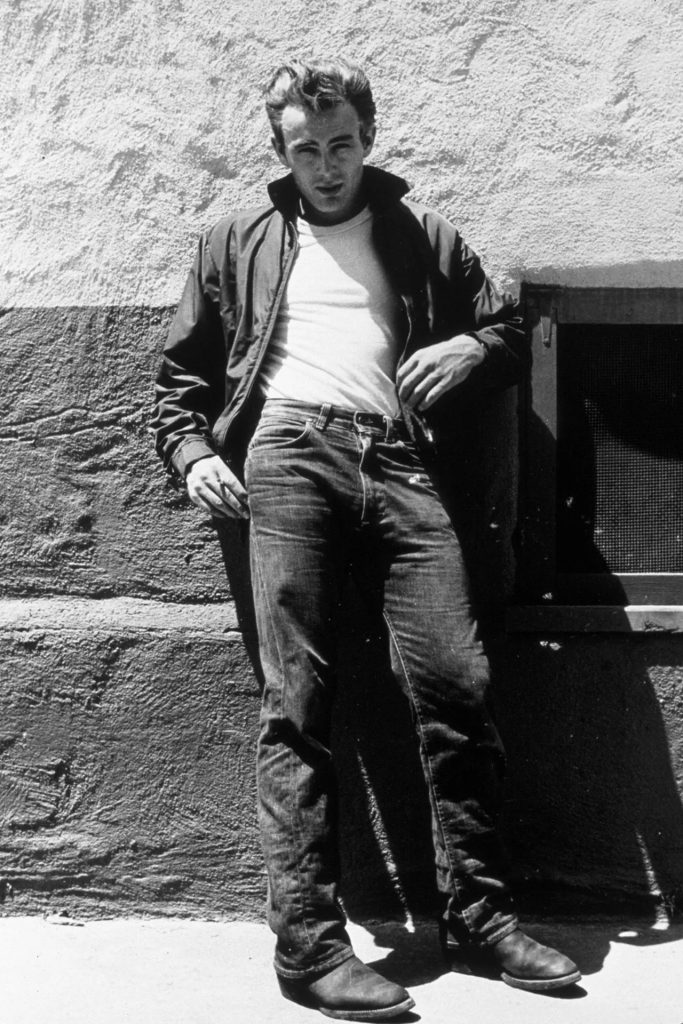 Wrangler – known for their Western inspired denims – back then and still going strong