PRIVATE POLICY is a New York based inclusive brand, dedicated to bring the New York rebellious style and fierce free spirit to the world. Their design process is modeled after newspaper outlets by focusing on one social topic each season.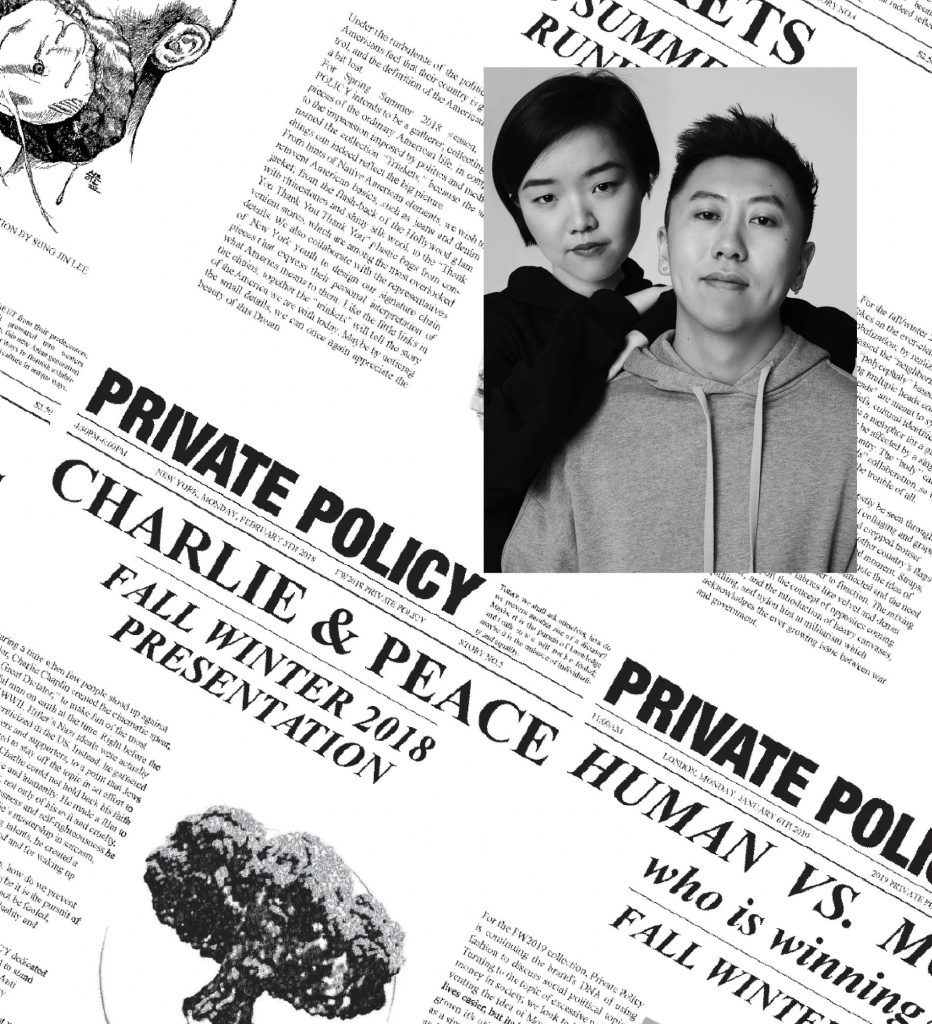 Designers Siying Qu and Haoran Li tell us about their fall/winter 2023 collection which they have named" We Are All Animals":
"We thought about how we could explore the idea of the animal again and the correlation of nature and the urban lifestyle. We realized that we could be inspired by animals and learn from them. The collection came together with the idea of pursuing freedom by people releasing their animalistic selves."
You can see some of their cool – and, btw mostly genderless – denim looks for this coming fall in the gallery below. And if you love the look you can shop for their current summer collection here.