"FASHION SHOULD BE A FORM OF ESCAPISM AND NOT A FORM OF IMPRISONMEN"
"We see ourselves as visual artist"
Egonlab is an emerging French brand inspired by artistic movements which have greatly influenced modern society. Their culture is the juxtaposition between the masculine and the feminine, modernity and historical know-how, romance and rebellion, sustainability and creativity.
Merging fashion, music, motion design, and mixed media art, Egonlab strives to be one of a kind brand and movement in itself.
Each collection will showcase an artistic re-interpretation of these revolutions and the ripple effects following their fruition.
Their aim is to dress all body shapes, genders, and ages. And we love this concept – check out their interpretation of a "genderless" denim skirt available here.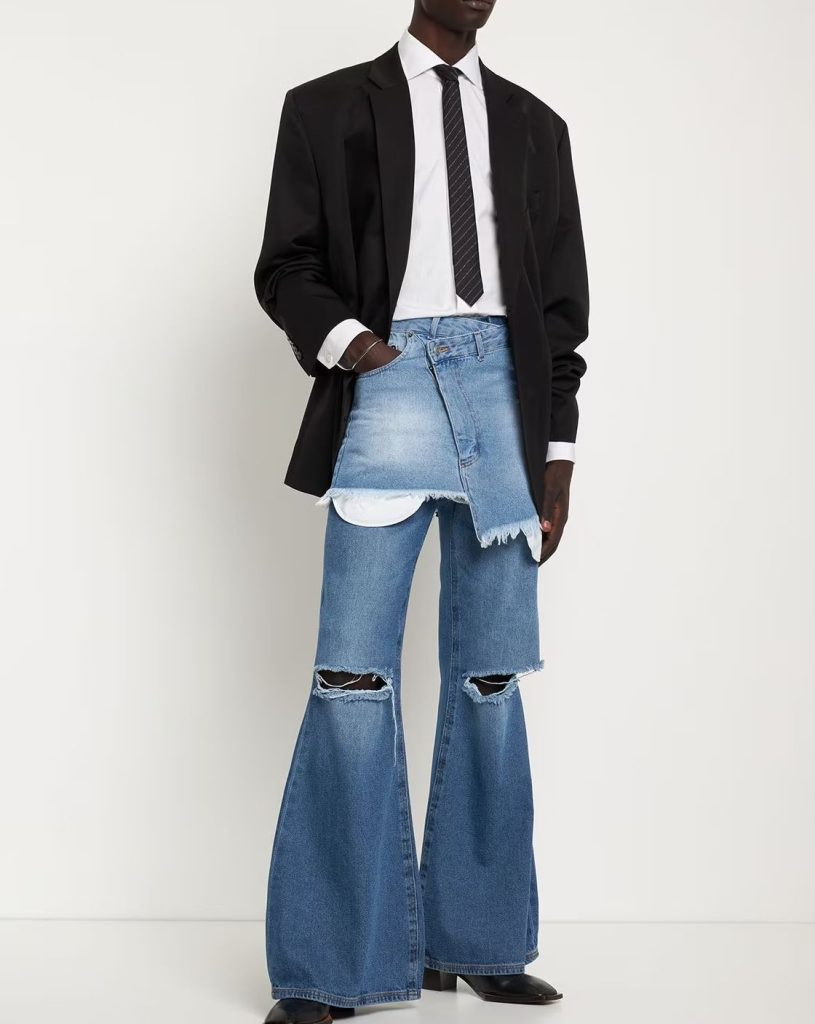 How to style this look: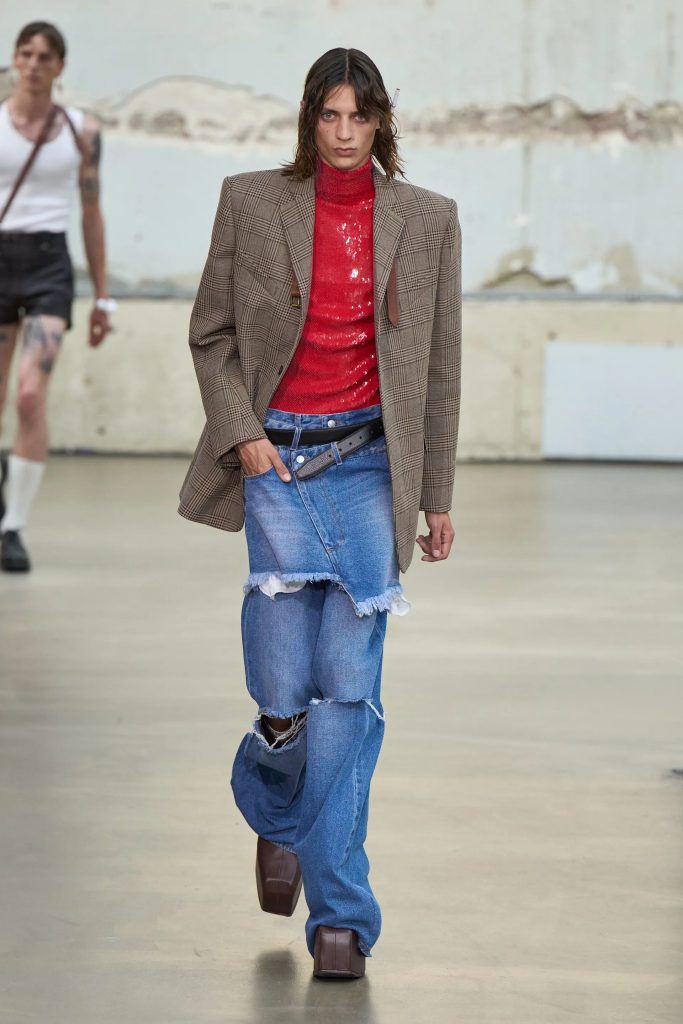 Below you can see some of their denims from the spring/summer 2023 collection. Shop for the brand at LUISAVIAROMA, farfetch, Zappos, and at SSENSE.