We are constantly receiving emails and comments from our readers about all things denim. Like fits. styles, trends, and more.
This is why – moving forwards – we will always address one or the other issue here in a feature dedicated entirely to denim questions.
We will be posting these features on a regular basis – so stay tuned. All your denim "doubts" will end right here!
Please don't hesitate to shoot us an email about any question or doubt you have related to denim. Or, you can also leave a comment for us below our feature.
Today we are following up with one of the most asked questions from our male readers.
What is the actual and "concrete" difference between the top trending super wide and over-long leg jeans and the baggy style. To see what we are referring to , check out our GUCCI post published earlier today.
As you will be able to see below, the main difference is that wide leg jeans – in any length – are cut wide and straight from the hips downwards.
The baggy jeans, on the other hand, tend to be cut more rounded on top going into a straighter fit down the legs. Depending on what kind of fit you prefer, the leg style can be exactly straight or tapered. The straight leg is for you if you like to roll them up at the ankle.
Best way to find out is for you to check out our examples below.
Wide Leg Jeans:
Needles Wide-Leg Jeans (on sale $234)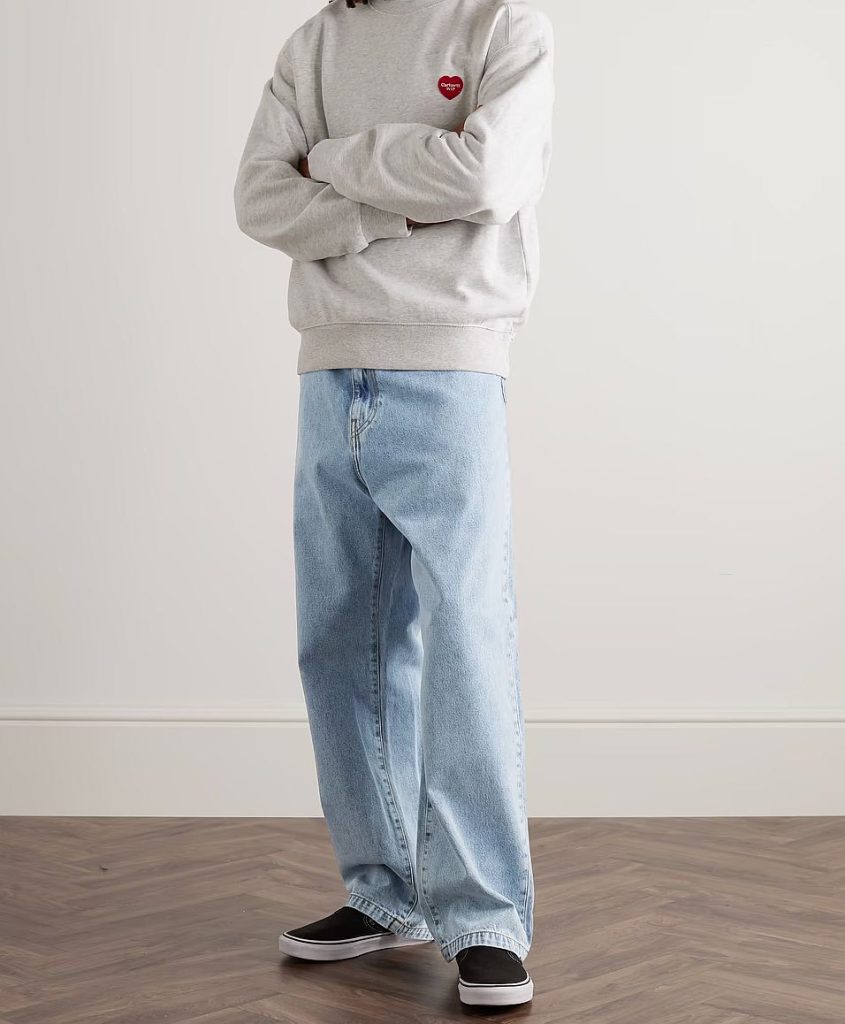 CARHARTT WIP Landon Wide-Leg Jeans ($140)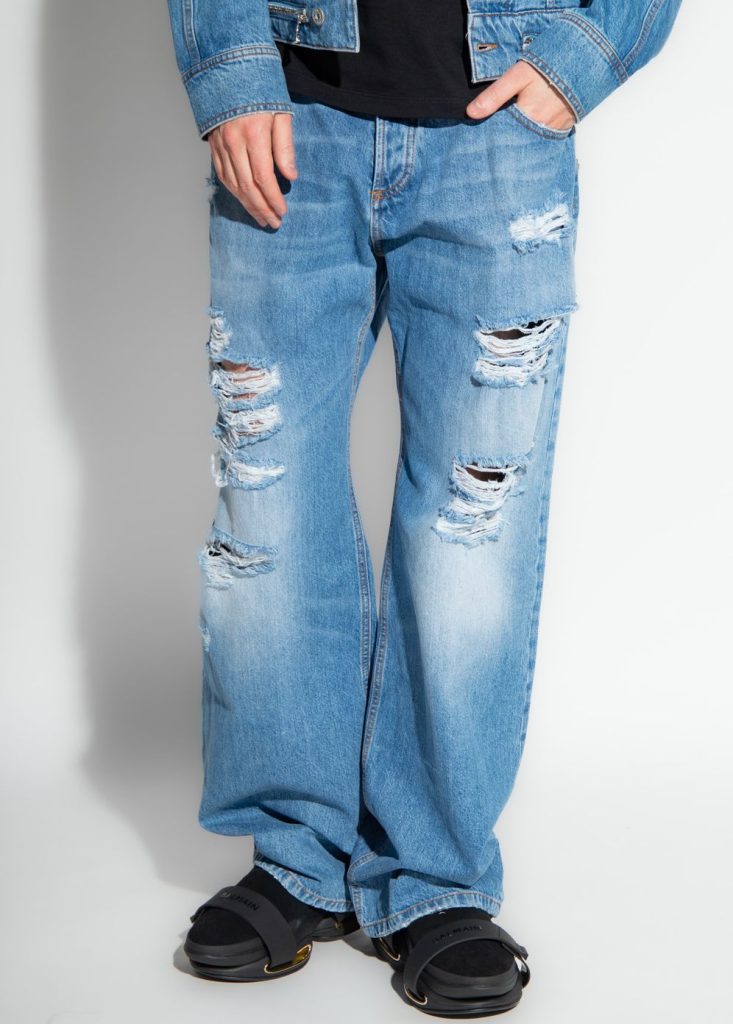 Balmain Blue Zip Jeans (on sale $664)
If you want to compare the above shown Balmain wide leg jeans with the (below) Balenciaga jeans which look almost identical but are super baggy jeans…
Well, we agree, not easy to distinguish, especially since brands and designers often don't even make to effort to specify the fit/style of their product.
In cases like these we suggest you go with whatever style is more you, independent of any style definition. After all, who cares, really, as long as "the shoe fits"!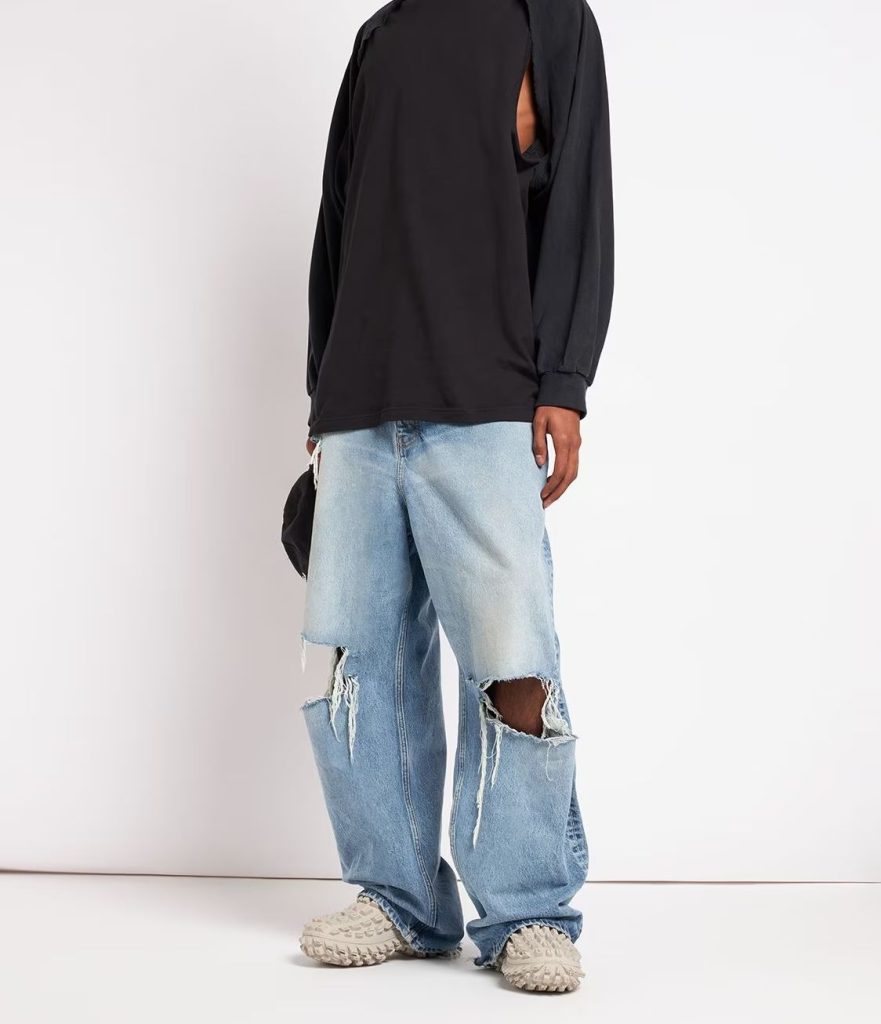 Balenciaga Super Large Baggy Jeans ($1,550)
Baggy Jeans: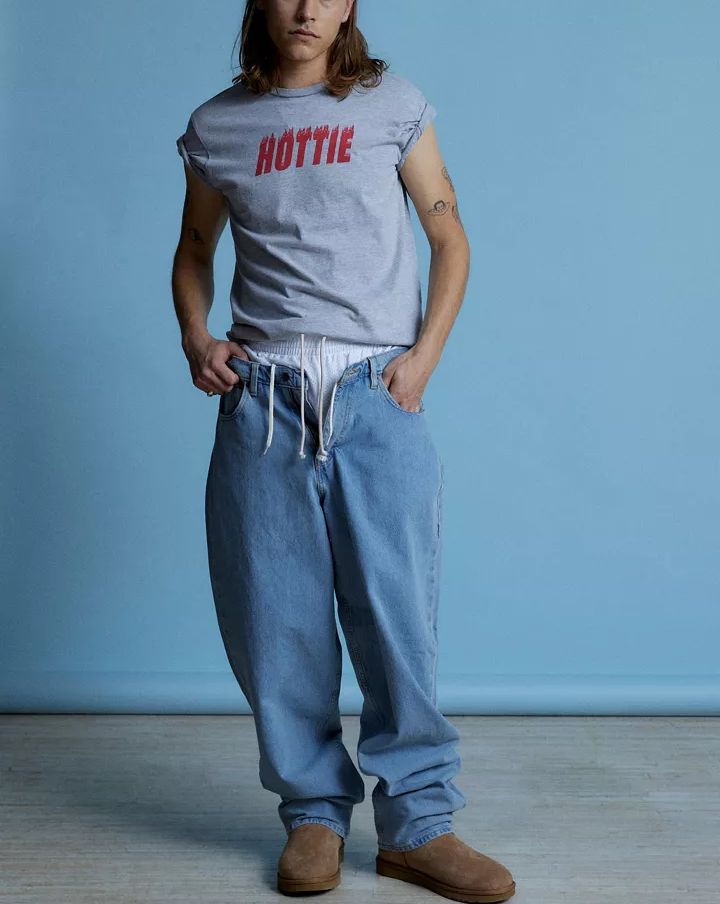 Levi's UO Exclusive Super Baggy Skate Jeans ($110)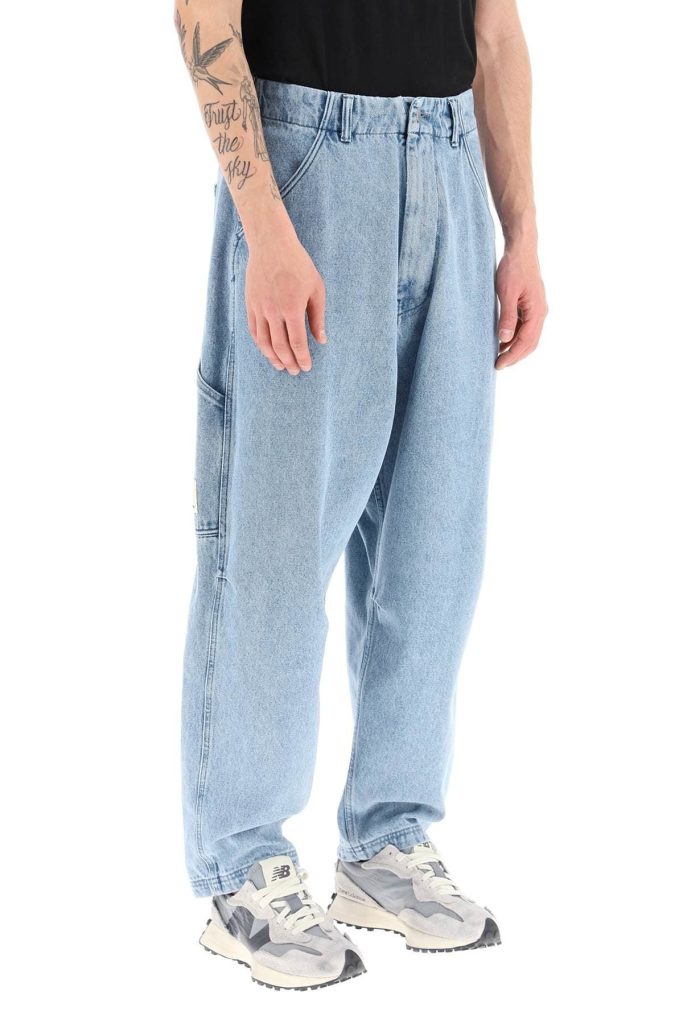 Emporio Armani J66 Baggy Jeans (on sale $201)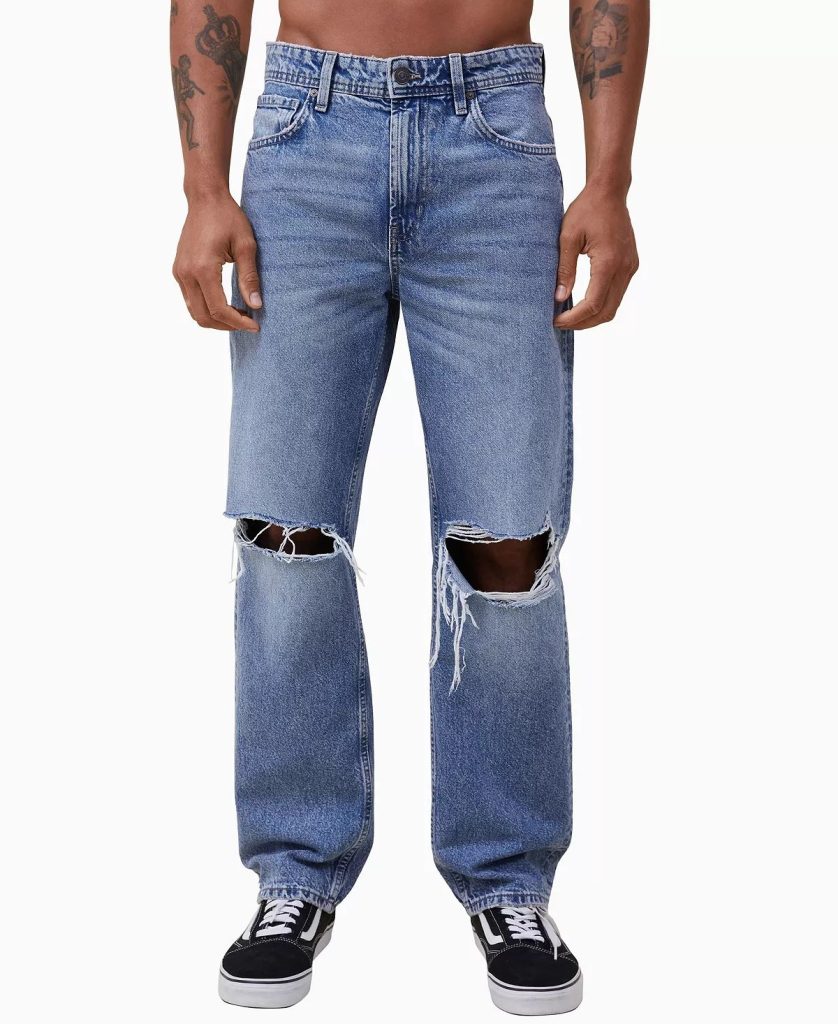 COTTON ON Baggy Straight Jeans ($69)
On a last note, probably the best way to really define baggy jeans is looking at the women's boyfriend jeans. Originally those jeans were supposed to be men's jeans (your boyfriend's, husband's, brother's…) which we "borrowed" from the boys. That's where the idea of oversized and baggy originally comes from.