Welcome back Diesel! Once again they've come up with a super fun idea to make us smile.
We've really missed their customary cheeky ad campaigns and all and are more than ready to play a new game with them!
Are you ready for the "Find the D. Diesel FW23 Photo Hunt Contest"?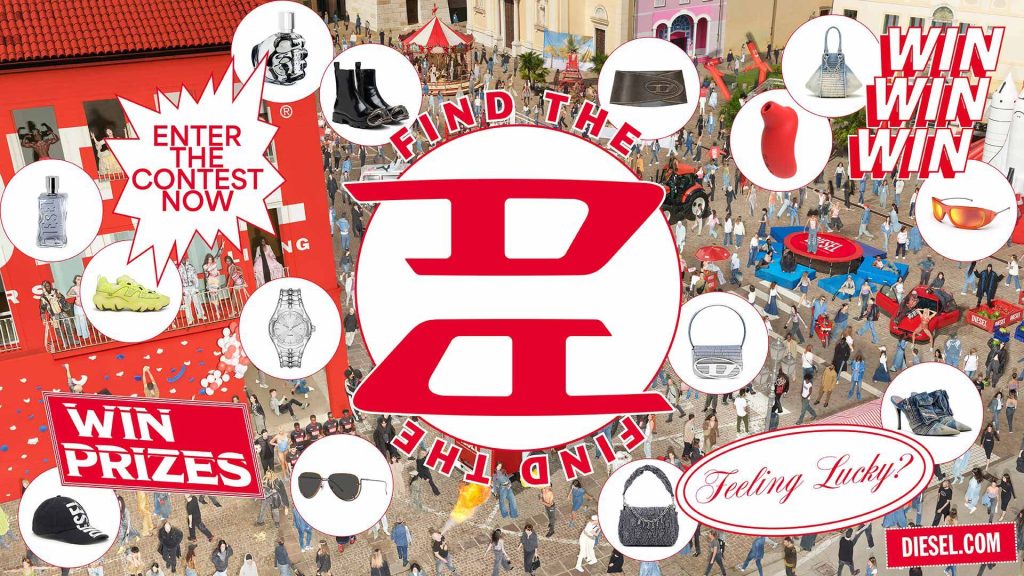 HOW TO PLAY
Starting from September 8th, 2023, get ready to kick off your search!
"We're bringing the Find the D campaign into reality through an interactive game that can be enjoyed by customers, fans, and guests, all while having the chance to win actual rewards. Interested participants can register here.
Over the span of two months, the game will unfold, and each week, players will be given the challenge of discovering a specific hidden item within a zoomable image. Successful finders of the object will be automatically entered into a drawing for the opportunity to win prizes, including a 1DR bag, an Oval D belt skirt, caps, sneakers, sunglasses, watches, jewelry, fragrances, and much more.
And while you're at it – stay tuned for our feature about Diesel's fall/winter runway video – the collection is available now to shop in the Diesel stores as well as on their website.