Acne Studios have teamed up not with only one, but two, grunge Kylie Jenner,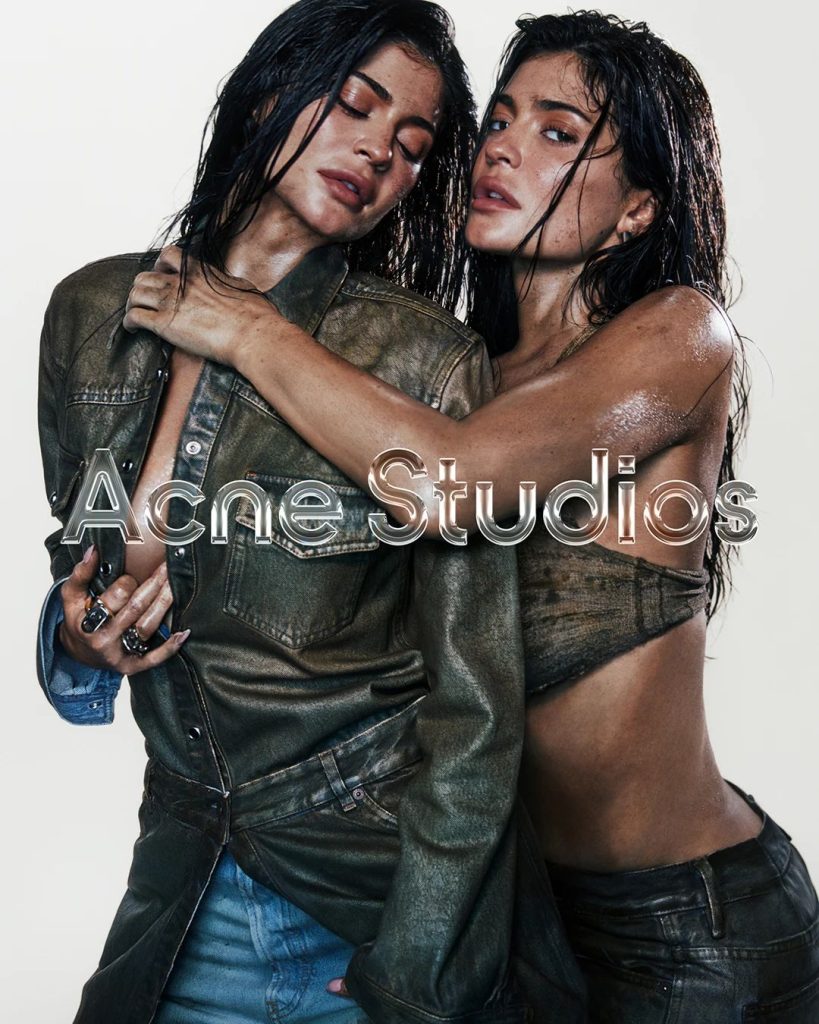 Kylie is back, and she's been duplicated! For the Swedish house's fall/winter 2023 campaign, Kylie Jenner gets rugged.
Captured against the vibrant backdrop of Los Angeles by renowned Dutch photographer and director, Carlijn Jacobs, the campaign captures Kylie in a fresh light. Gone are the glitzy glam and red carpets. Instead, Kylie has switched up her 2014 turquoise dip-dye for turquoise penicillin-wash and oil-coated uber-oversized jeans and other distressed denim pieces adorning her and her doppelganger's, very grimy, dirty and wet body in a sexy campaign.
Denim holds a special place in Acne Studios' heart, dating back to its beginning in 1996, when Creative Director ,Jonny Johansson, gifted 100 pairs of jeans to artists, friends, and fans. Over the years, it has remained an iconic cornerstone of the brand. Jonny Johansson, the creative genius behind Acne Studios, explains, "Denim is a rebellious yet practical material that always captivates me. It's also sustainable because you wear it for years. It's the pivot around which your wardrobe revolves."
Kylie infuses her own style into the campaign with wet-look hair and artistic body paint, elevating the denim pieces to new heights. She introduces the '2023', a cutting-edge unisex style characterized by its uber-oversized design.
This distinctive piece is available in a vintage-inspired distressed 'Penicillin' wash and a sleek 'oil-coated' wash, adding a contemporary twist to the denim lineup. Alongside the '2023,' Kylie also showcases the '2021,' loose-fit jeans in a mid-rise and a wide-leg cut.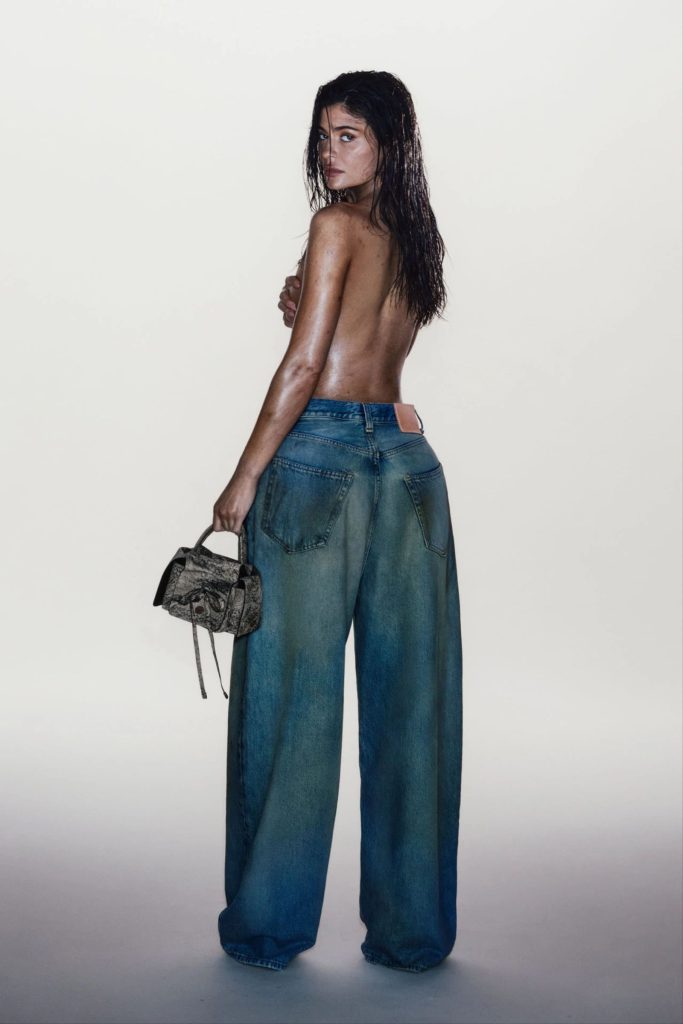 You can shop for Acne Studio clothing at SSENSE, FWRD, Shopbop, and at farfetch.