Let's talk about the Gucci fall 2023 collection,. Or much more to the point, let's have a look at it. Below, in our galleries, we have categorized the different looks and styles. Instead of words, we would like to let the images speak for themselves.
Just a few observations: Instead of the usual black and Gucci logo looks, this fall is more about colors. Also, note the maxi length trench coat, very present in this collection.
You can shop for Gucci clothing on their website, at MATCHES, LUISAVIAROMA women/men, SSENSE women/men, and at farfetch women/men.
Oversized, wide leg, and over long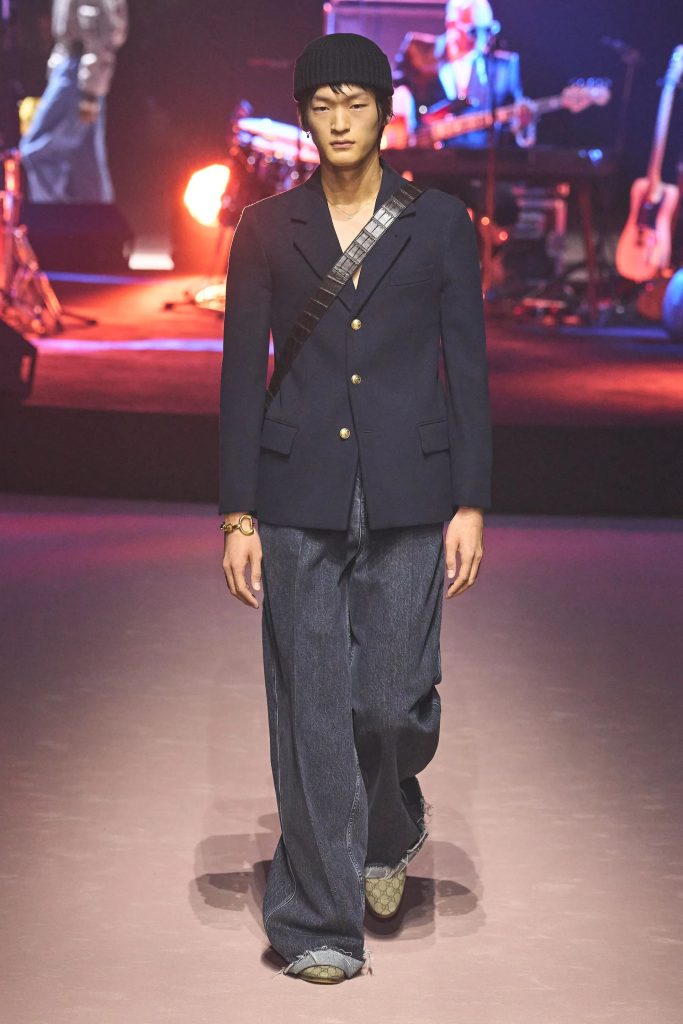 Metallic, Vinyl, Leather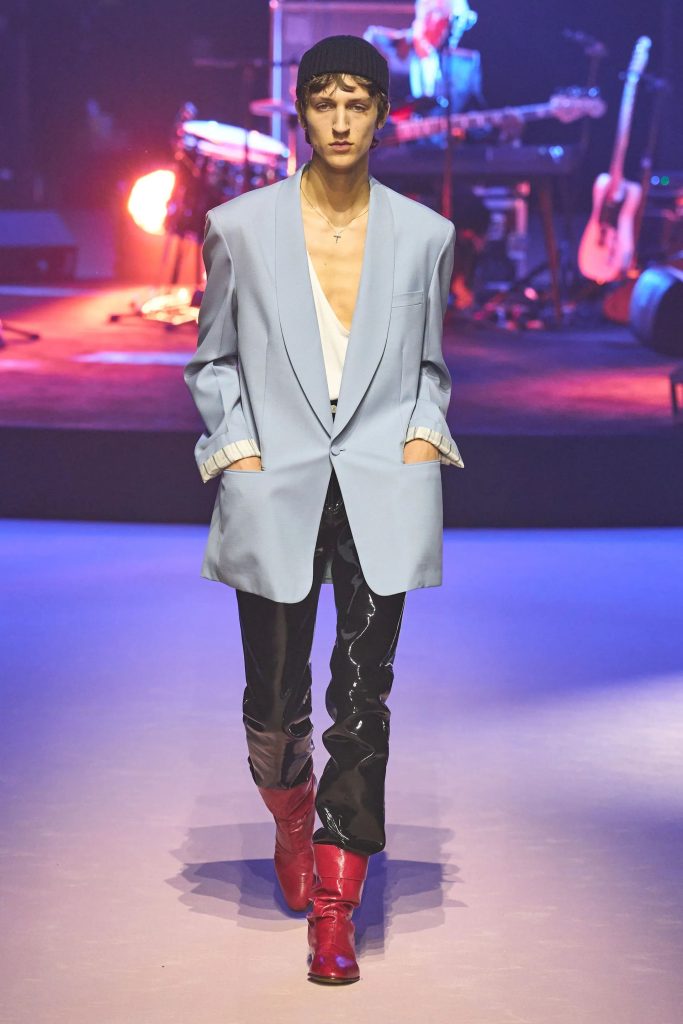 Embellished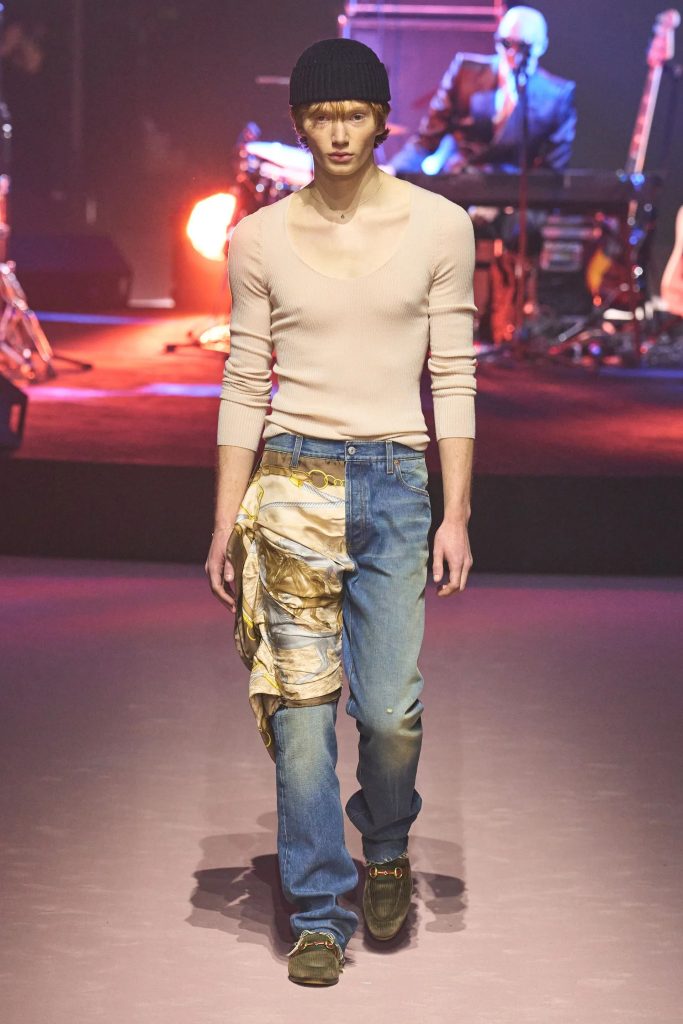 But also slouchy slim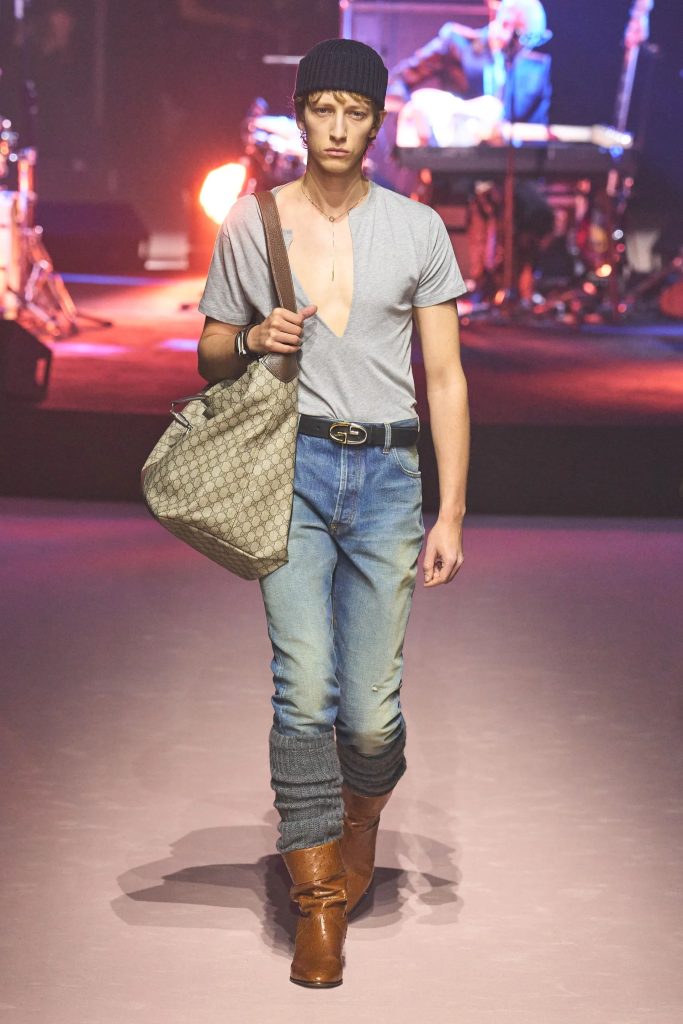 On a side-note: What do you guys think about classic tailored pants with big knee holes? Would you jump on that wagon? Or do you think that this is taking it "too far"? Gucci calls it suiting with detachable arms and legs, Fine, but it still looks like knee holes to me – thoughts?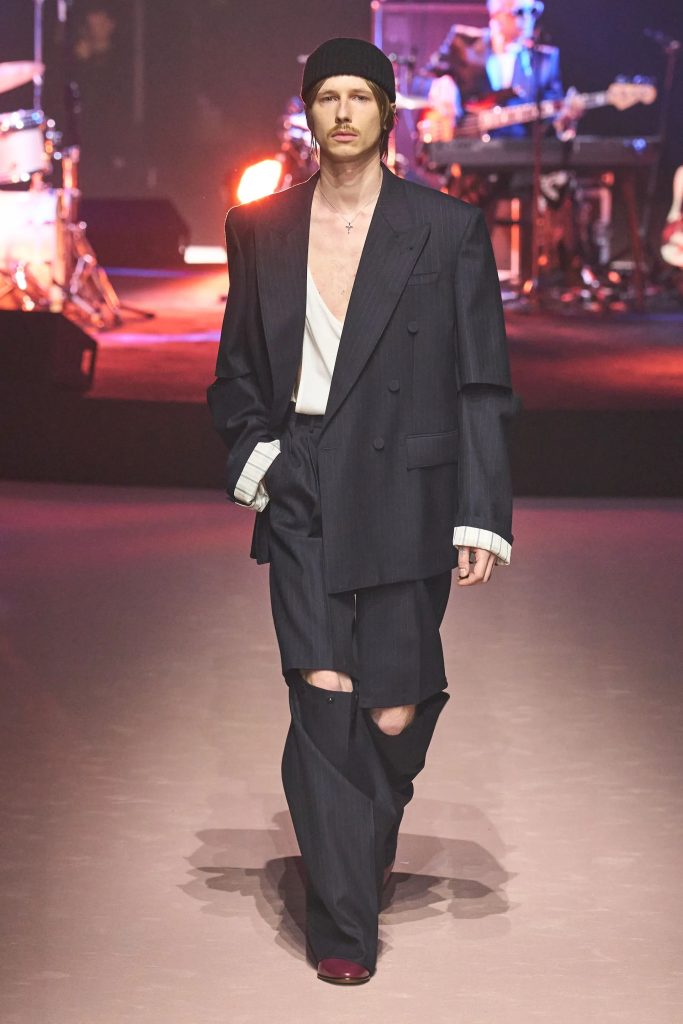 Check out the complete fall 2023 menswear video below, pretty cool with the three-piece band, Marc Ribot's Ceramic Dog, which added a powerful musical volume.