Yes, we know, it's hardly even summer yet, and talking about fall and winter ALREADY?!?
Well, this is exactly how it works in the fashion world, we need to be totally updated with what is going to be happening in terms of styles, colors, and anything else concerning looks and silhouettes of coming seasons. And therefore be able to inform you firsthand about all coming trends.
So, even if you don't want to think about the colder seasons again right now, at least you might want to get an idea of what's to come. And especially if you are looking to invest in some cool new denims, then it can be very helpful to be in the know.
Moving forwards, we are going to feature denim previous from many different brands here, so stay tuned @denimology and always know about the latest trends to come!
Today our feature is about some cool denim pieces from the Ottolinger pre-fall 2023 collection.
Ottolinger is a German based label founded by Swiss designers Christa Bösch and Cosima Gadient.
The two Swiss girls met at the Basel School of Design and realized that they related to one another – they liked the same things and had the same approach to life. Through their brand they want to convey the times we are living, and their base always focuses on pattern and shape, treating fine materials roughly – they "destroy" pieces in the best way.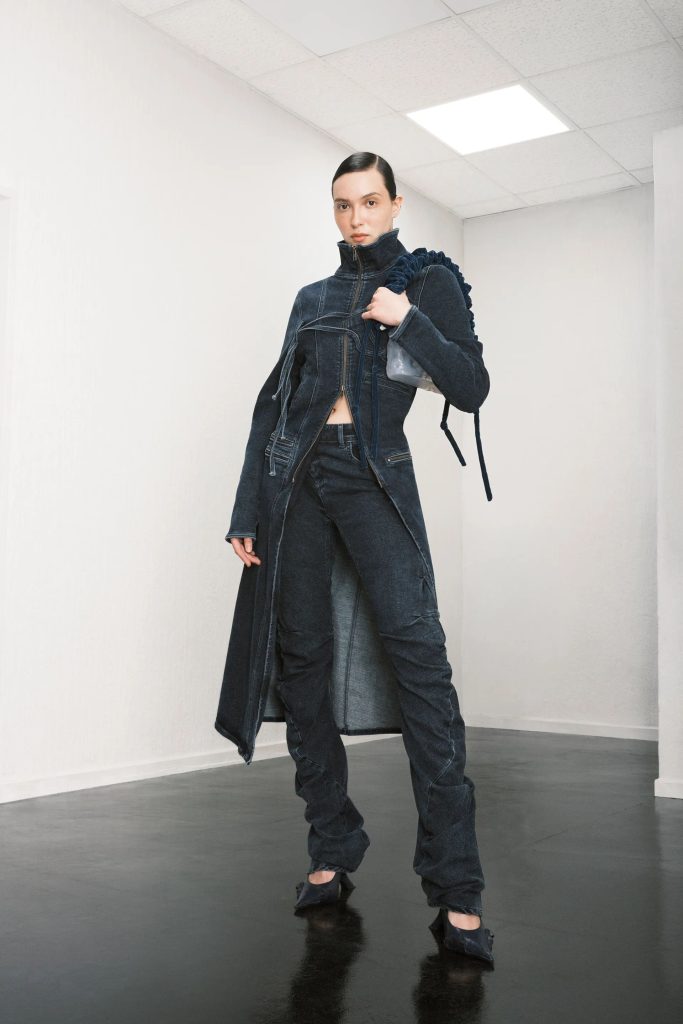 Highlights: Dark wash denim, cross-over fly, oversized jeans, and ,ore fitted, corset-like, tops.
The pre-fall collection will only be available to buy in a few months, but you can shop for the current Ottolinger pieces here and here.
And just in case you are curious about their complete fall/winter 2023 collection – watch the video below: