We @Denimology feel deeply for the people of Bangladesh affected by Cyclone Mocha and will do our part supporting the nation by continuously reporting about their denim industries.
2nd Denim Innovation Night presented by Pacific Jeans during the 14th Bangladesh Denim Expo showcased the innovation in the country's denim industry. The central theme of this 14th edition of Bangladesh Denim Expo was 'Innovator'.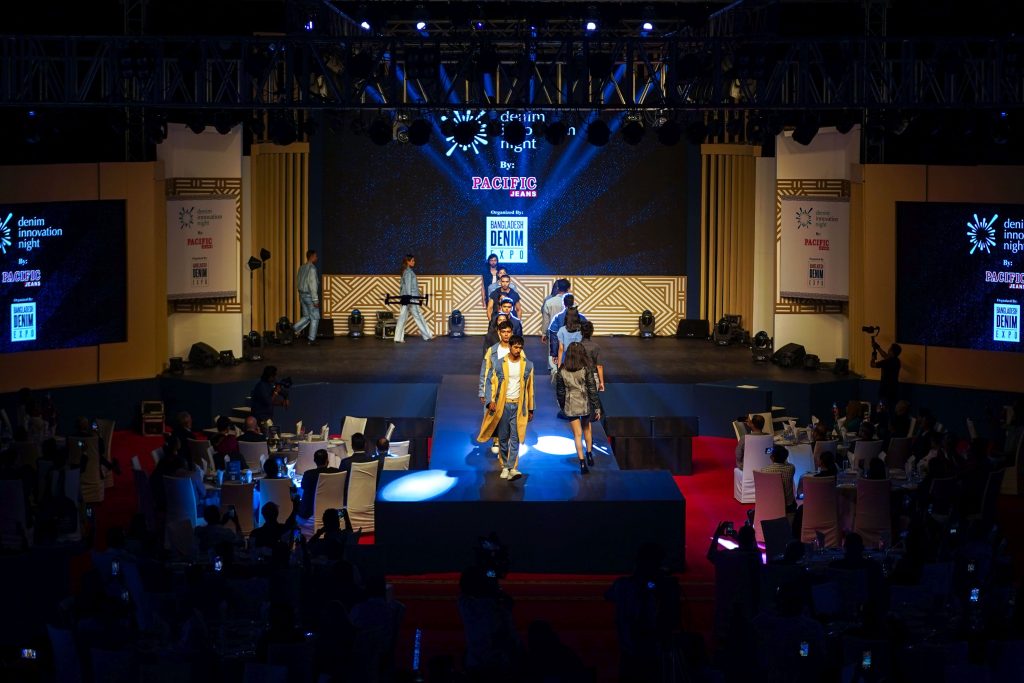 The featured fashion show displayed the very latest about the sustainably produced denim products from Pacific Jeans.
About 500 guests witnessed first-hand the denim research, design, and production innovation provided by the Bangladeshi denim Group, highlighting the denim innovation from fiber to fabrics, design, manufacturing and finishing – a representation of the very best of Bangladesh's capabilities in the denim field. 
Pacific Jeans Limited is the pioneer in manufacturing premium jeans in Bangladesh, exporting to over 50 countries. With a continuous focus on quality improvement and value addition, adoption of updated denim processing technology, commitment towards safe and sustainable industry, the group has become one of the preferred suppliers to leading global fashion retailers.
The program was inaugurated by Commerce Minister Tipu Munshi, MP; while the Head of the Delegation of the European Union in Bangladesh H.E. Charles Whiteley was the Guest of Honor; President of Bangladesh Garment Manufacturers and Exporters Association (BGMEA) Faruque Hassan and Country Representative of the Japan External Trade Organization (JETRO) in Bangladesh Yuji Ando were special guests at the program.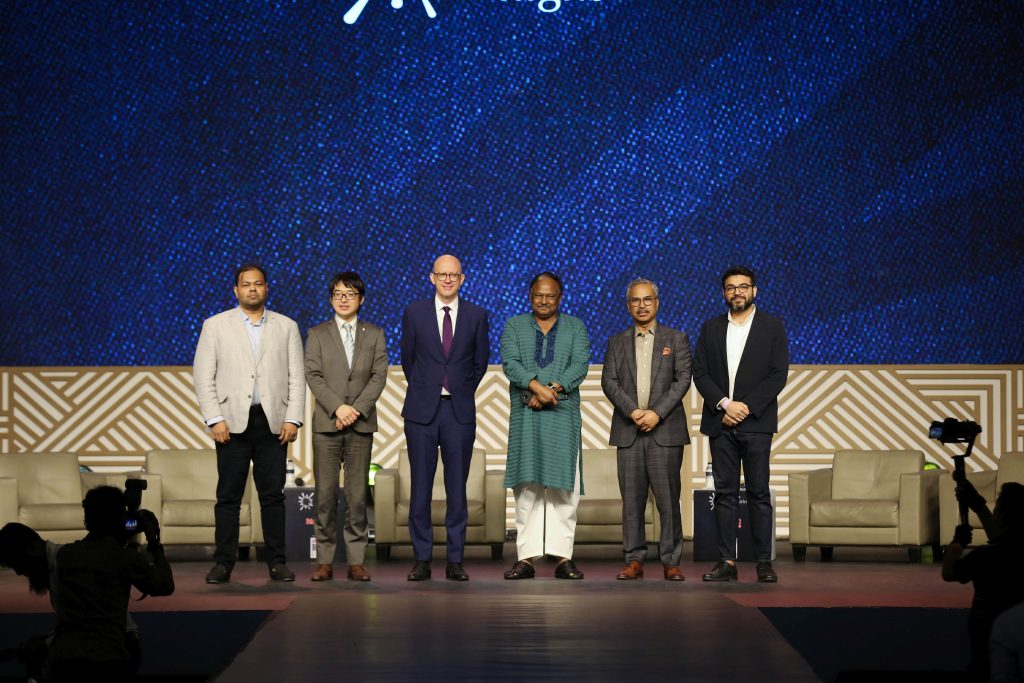 The 1st Denim Innovation Night was presented by Pacific Jeans during the 7th edition of Bangladesh Denim Expo in November 2017.