Don't know, but is it just us, here @Denimology, but we feel that R13's designer, Chris Leba, has calmed down somewhat. At least, looking at this almost perfectly elegant collection, that it kind of lacks the punk essence of the brand. Over destructed, anti-fit, ripped… what happened? The vibe of this collection is – at most – moderate punk.
Apart from a few ripped and destroyed sweaters, there are only a few over-baggy bottoms. And what happened to the destructed and ripped jeans we are so used to seeing in every single R13 collection – until now?
In his resort 23/24 drop, Lieber focused more on leather, black and metallic, including goldish jeans. "Normal" long trench coats and blazers. Even cropped, very Chanel like jackets.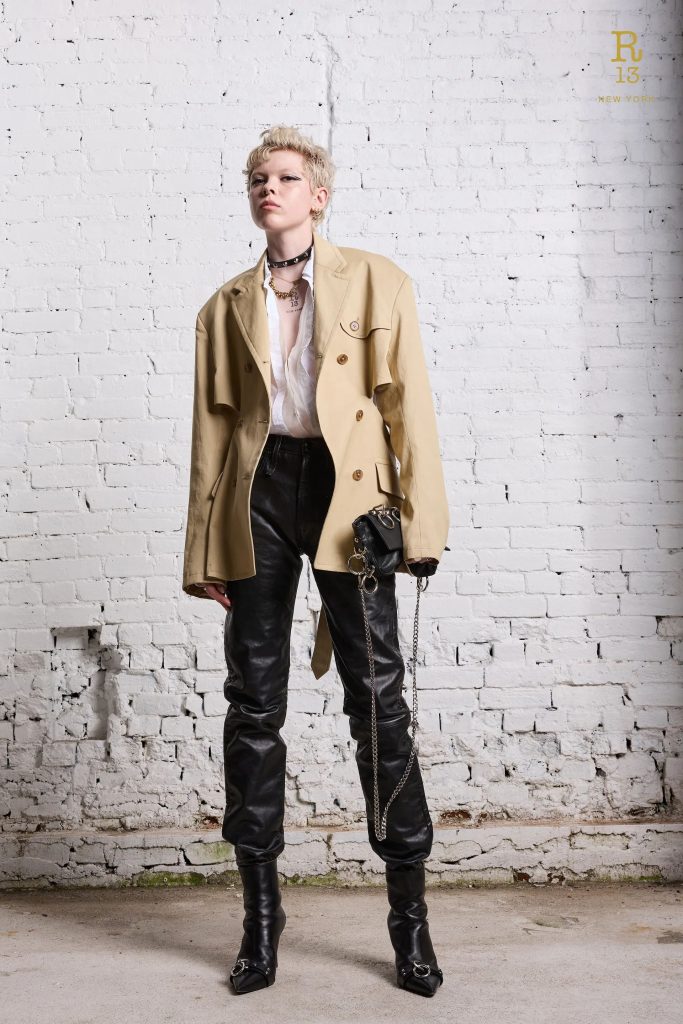 We do recognize a few plaid oversized flannel shirts which always were part of the brand's core collection.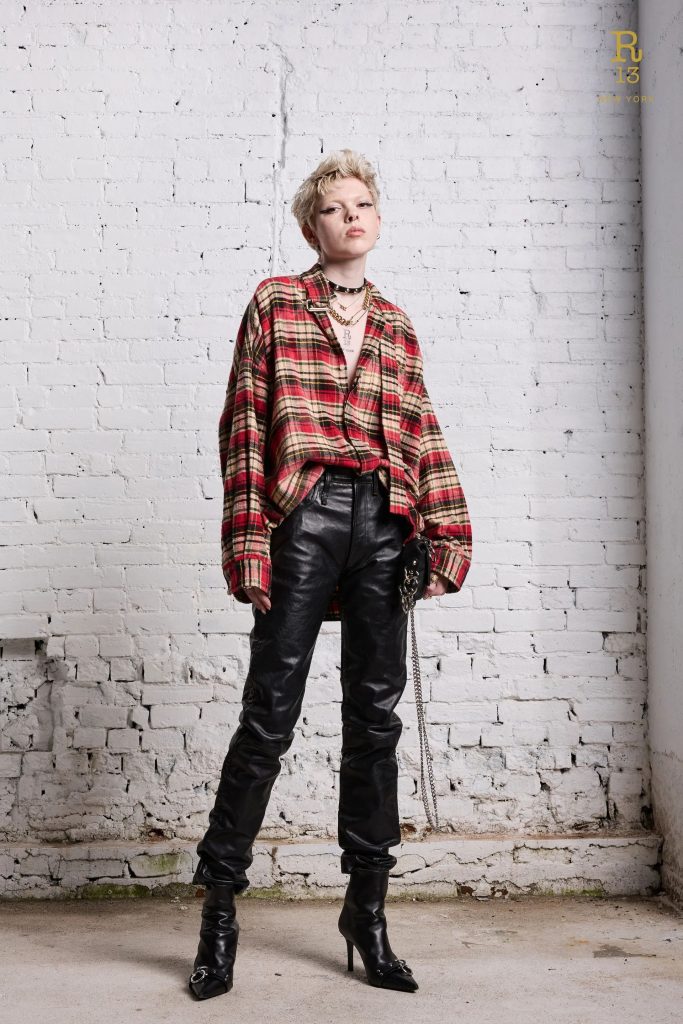 And what happened to all the denim pieces? When previously it used to be all about denim with a few leathers. This collection features very few denims.