You probably all know about Marc Jacob's line, Heaven, which is focused on the young and young at heart.
And you very likely also know about Blumarine's sexy denim capsules.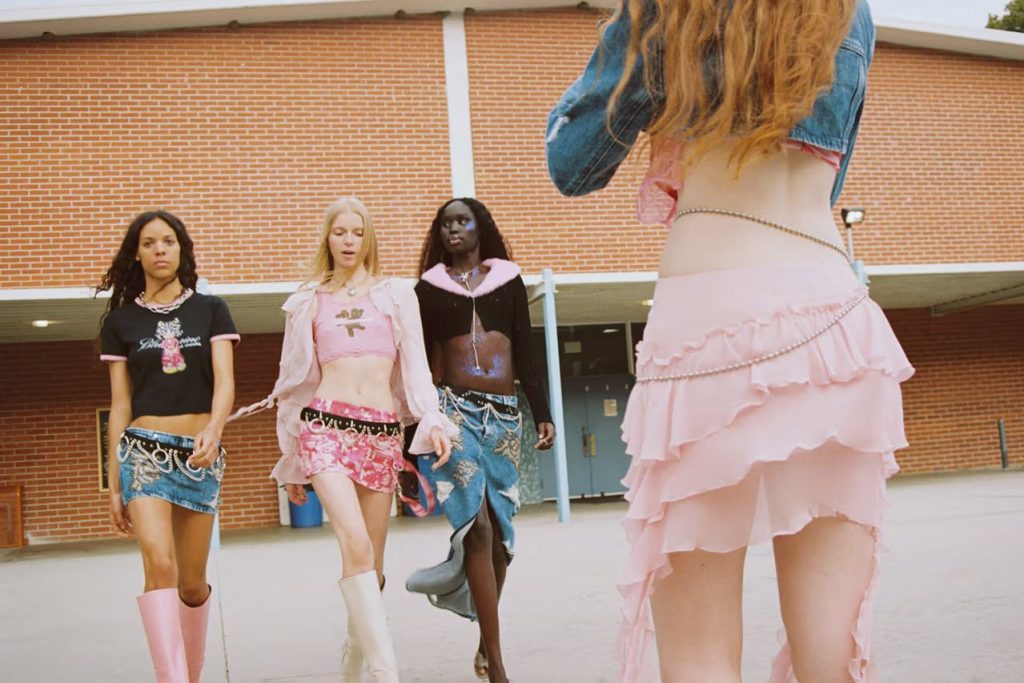 So you are definitely going to love the collaboration between these two brands! Very cute-girlish but sexy denim pieces which are definitely eye-catching and adorable, especially with all their studs and embroidery details. Like the cropped denim jacket which is just like a denim version of a sports bras, or the mini-mini skirt an inch or two wider than a wide belt 😉
You can check out some of the collaboration key pieces below and shop for them at the Marc Jacobs stores and online.
But if you're more into "grown-up" denim (is there even such a thing?) – stay tuned, we're going to feature the Blumarine pre-fall 2023 denim looks here ASAP.