This fall season is all about leather. Any kind of leather – real, vegan, or faux. Depending only on your personal preference and – budget – of course!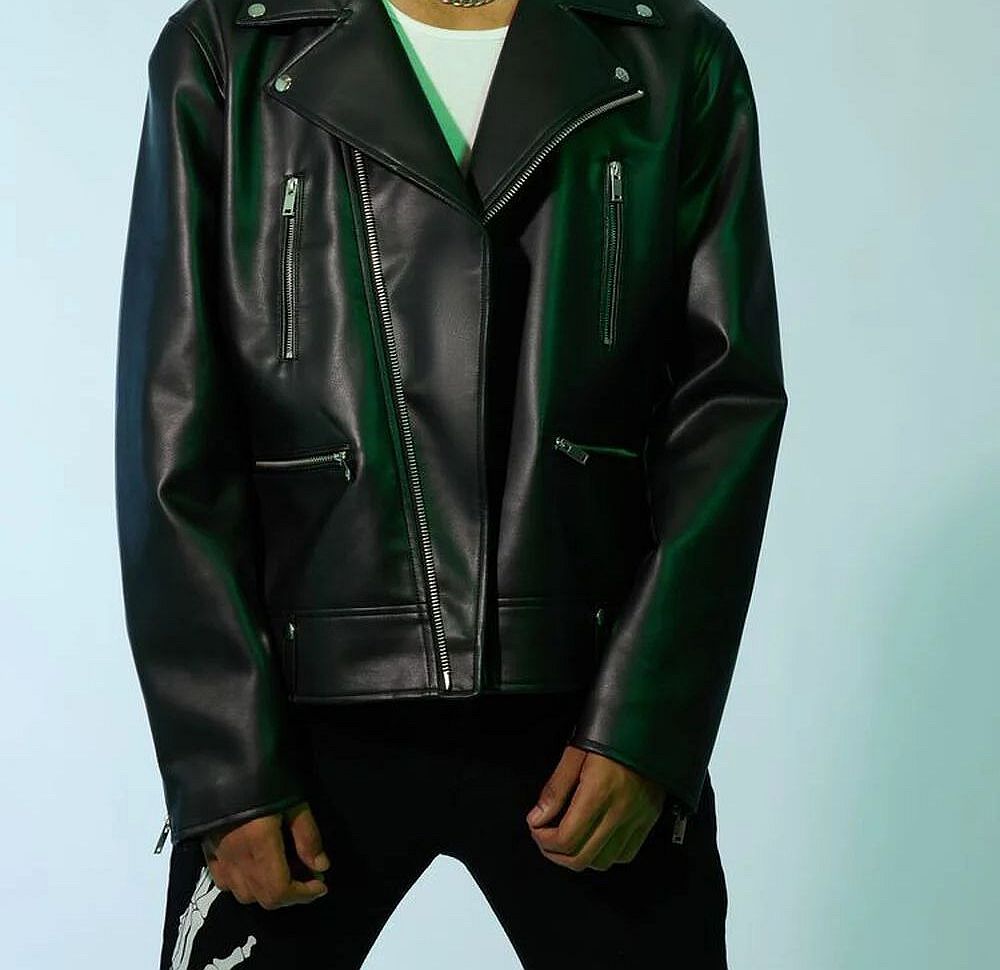 Yeah, the budget question, there's also the fact to consider that you may not want to splurge on a top trending fashion item you feel like you'd be wearing for a season or two only.
So there's an amazing leather selection available right now at Forever 21 – both for men and women. And we definitely want to share because not only are the pieces super trendy, but also amazingly wallet-friendly! We're talking about most pieces under $50, how's that for a good deal?!?!
You can't go wrong with anything here – be it a super sexy faux leather tube dress, an overcoat, or trendy wide-leg pants for her. And, for you guys, those absolutely must- have slim faux leather bad boys and what about one of those always trending moto jackets.
Scroll down to find our reviewers top picks, they might just inspire you – you never know, right!
Before you scroll, here's a FYI from yours truly: Ladies, you can absolutely do the men's pants and jackets, too, especially if you're the oversized and slouchy kind of girl 🙂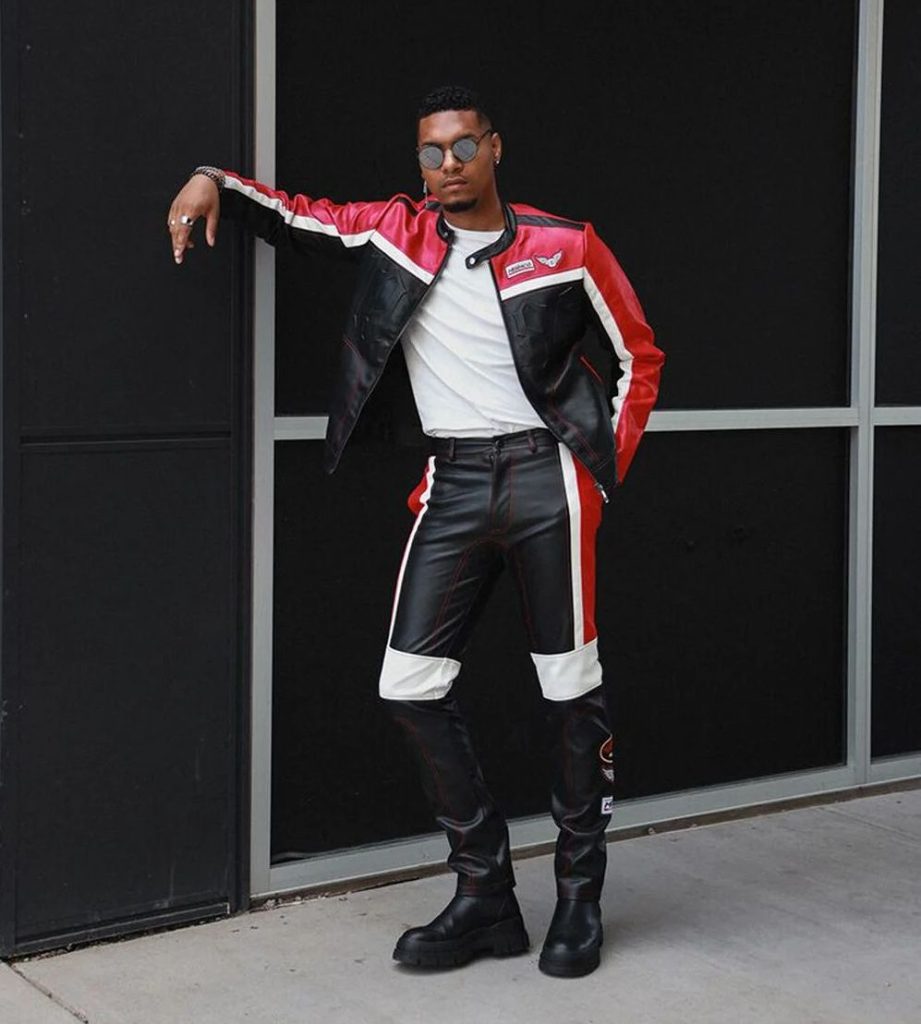 Colorblock Faux Leather Slim Moto Pants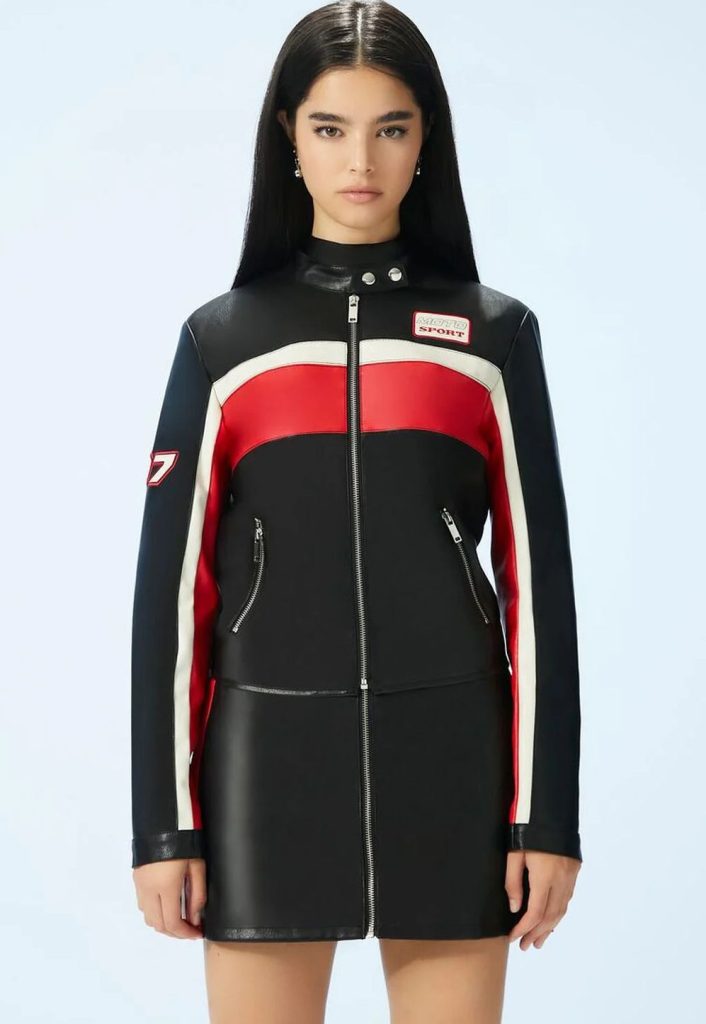 Moto Sport Colorblock Jacket and mini skirt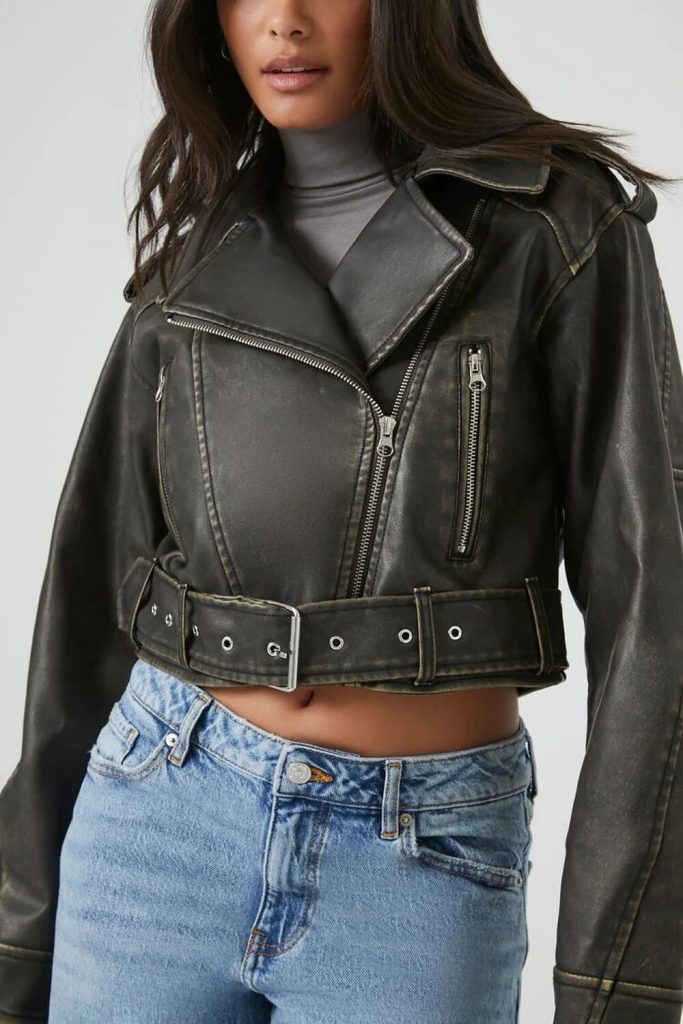 Faux Leather Cropped Moto Jacket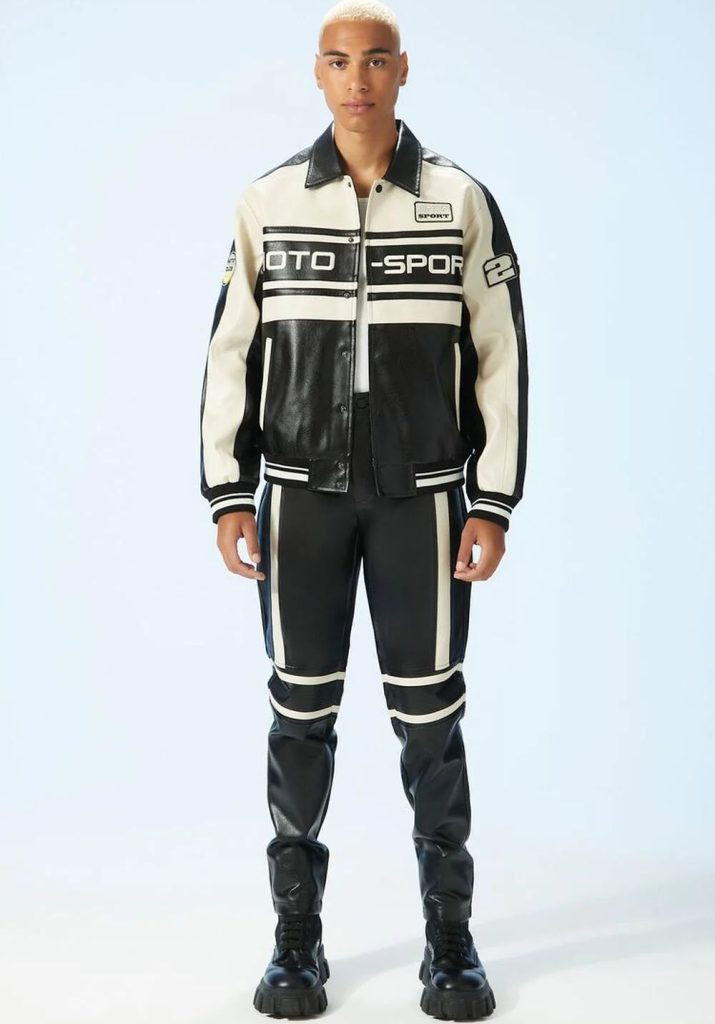 Faux Leather Striped-Trim Pants and matching jacket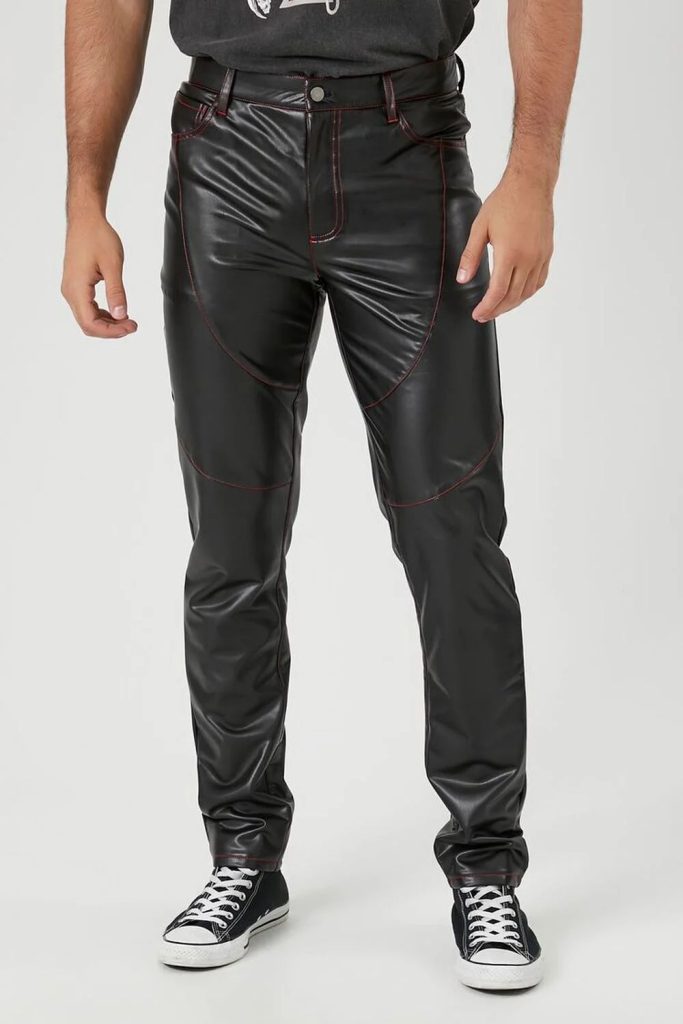 Faux Leather Skinny Pants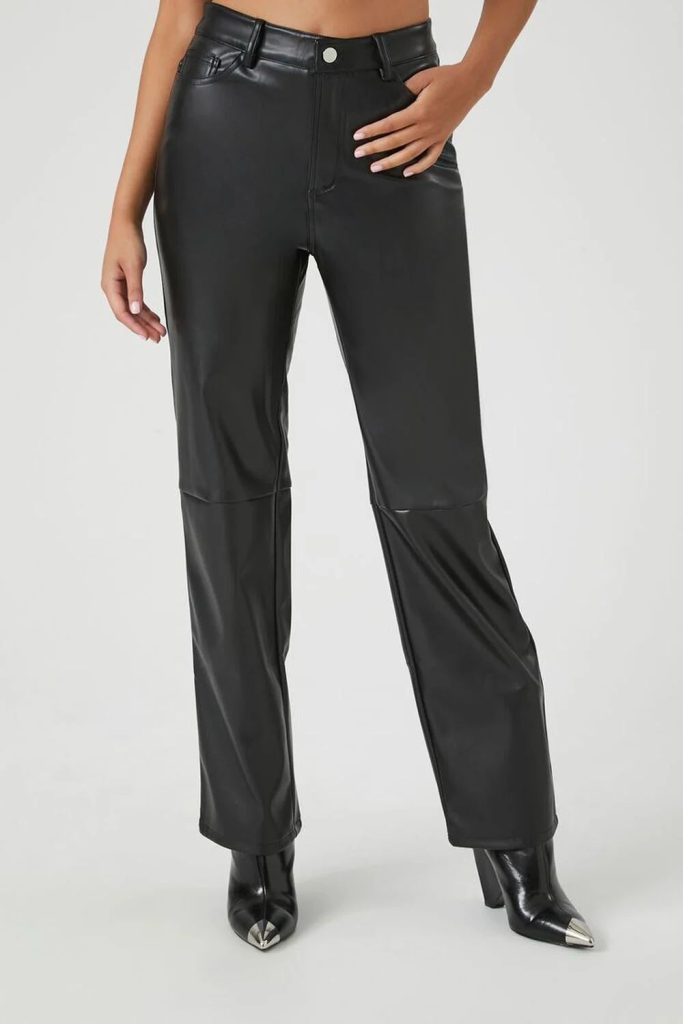 Faux Leather Straight-Leg Pants