Sometimes we like to feature designers here @Denimology who are not basically all about denim. But rather Haute Couture and ready-to-wear.
Being that denim is probably one of the most well known fabric in the world, there are always more of couture designers "dabbing" in denim as well. And sometimes what they come up with isn't even "that bad"! Why am I saying this,,,
Just on the funny side, bear with me: Can you imagine a pure denim brand like Levi's or Wrangler doing some Haute Couture dresses – I wonder what these would look like!
But back to our feature. Today we've chosen a few well established Haute Couture as well as other designers who have included some actually quite interesting denims in their spring/summer 2024 collection – find out below.
David Kome
David Koma is a Georgian fashion designer based in London, England. Koma established his eponymous luxury womenswear fashion brand in 2009 and has been showing his collections during London Fashion Week ever since.
David Koma clothing is available at FWRD, NET-A-PORTER, and at Farfetch.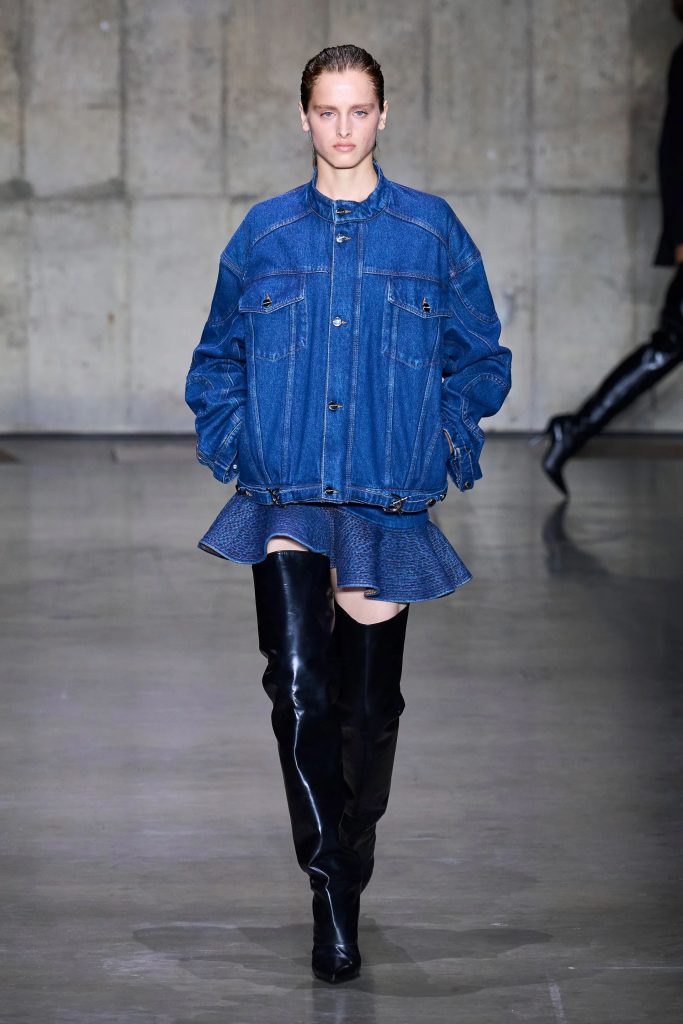 Retrofête – all about studded denim
A nod to the glamour and exuberance of decades past, the New York-based label takes its name from a melding of synonyms for "vintage" and "party." Enlivened with "more-is-more" energy, Retrofête blurs the line between day and night, creating a life-of-the-party aesthetic within each design.
You can shop for Retrofête on their website, at REVOLVE, and at Bergdorf Goodman.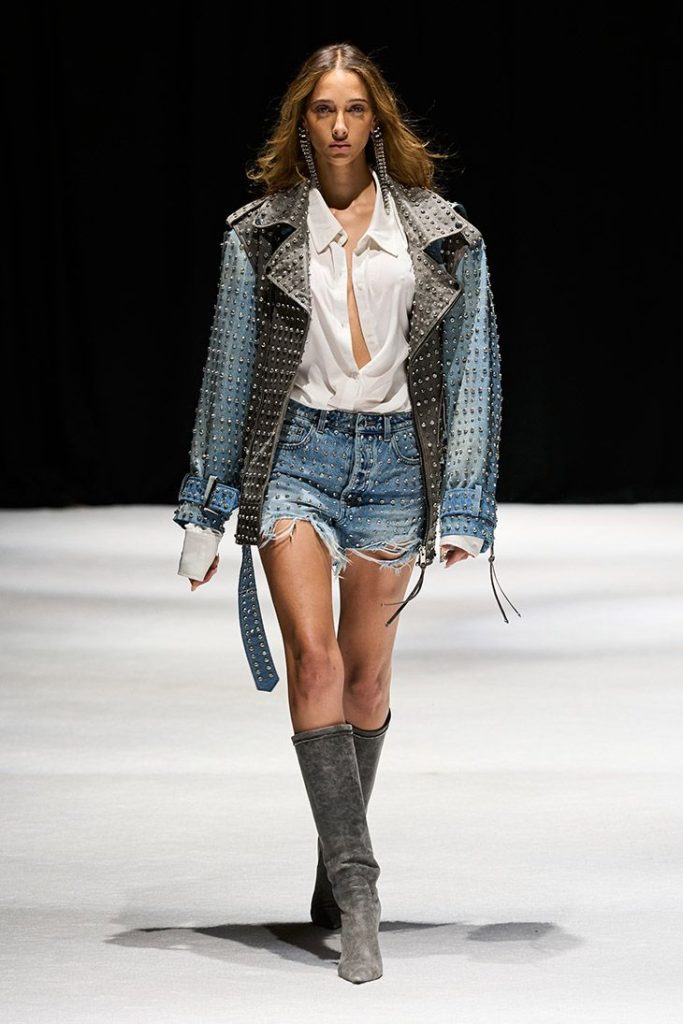 KSENIASCHNAIDER – actually not really a Haute Couture brand but we we love to think about their denims as pretty "High Couture"!
KSENIASCHNAIDER was founded in 2011 by a married couple Ksenia Schnaider and Anton Schnaider. The collections cover women's and men's ready-to-wear, reworked, upcycled, patchwork, denim, and accessories.
Yu can shop for KSENIASCHNAIDER on their website, at 24s.com and at HBX.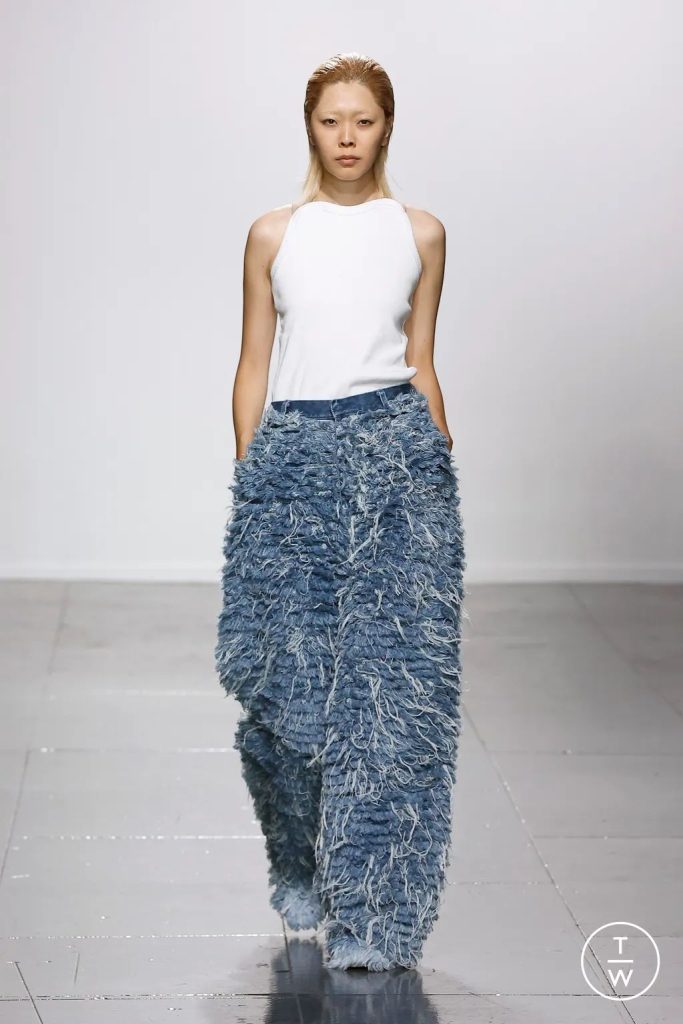 {images TAGWALKER}