If you are missing the feminine looks, the cute denim dresses, skirts, and tops, then Self-Portrait is the brand you will want to keep on your radar.
Lately, actually, for much more than lately – for the last few years, denim looks for women have been all about borrowed-from-the-boys, tomboy, slouch, and baggy. And don't we love those!?!? Absolutely.
But the way I, personally, see it, it's just about time to get back to our feminine roots. Be seductive, alluring, and attention calling. Especially with all the Barbie rave going on. Let's remember how good we feel when wearing something sexy and feminine. Btw – how about some lace trims!
Self-Portrait is giving us feminine (and lace trims) back with babydoll dresses, cropped jackets, pencil midi and maxi skirts, and accordion-pleated miniskirts.
Also noted are the jeans and denim skirts worn with an open button folded at the waist. A trend we vaguely remember from ages ago, but which never really caught on. Will this be a thing now? What's your take on this?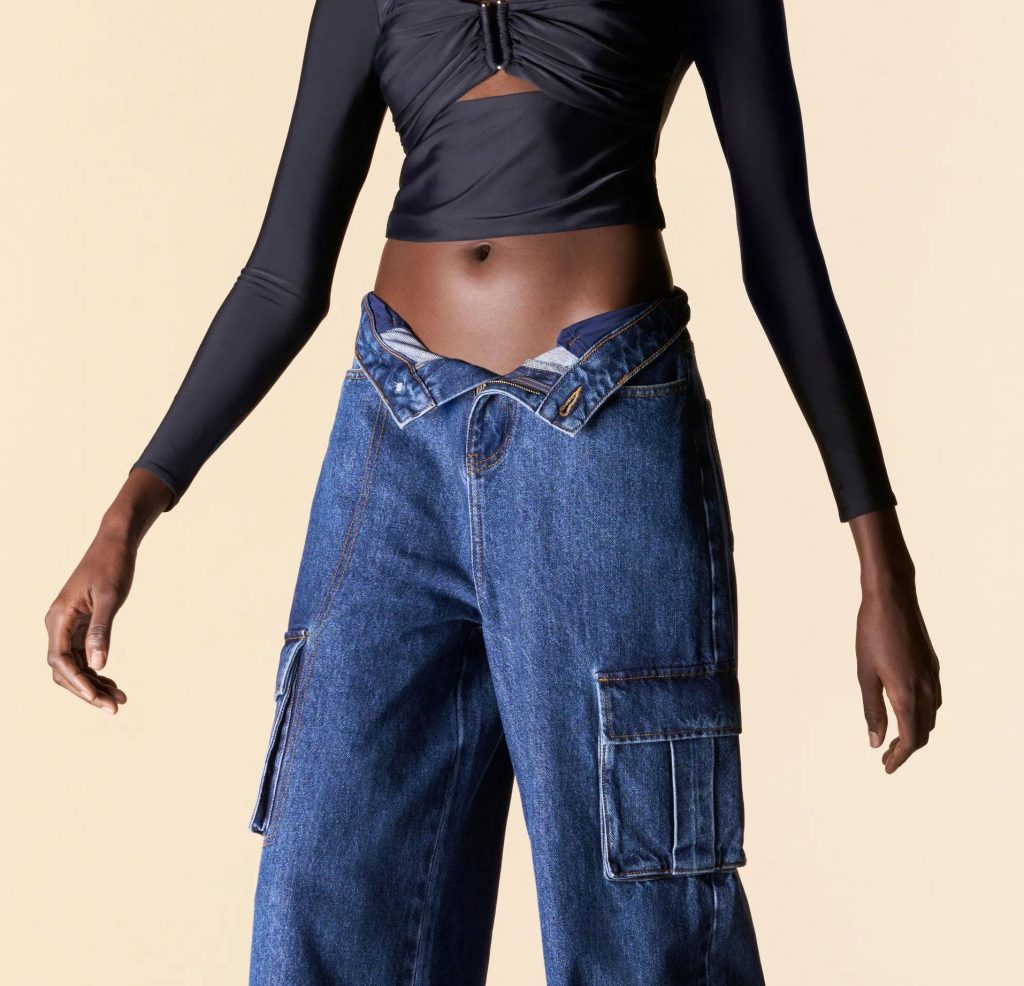 And, for those of you ladies who prefer the more tomboy-like looks, there are also cool cargo pants and denim cut-offs included in this collection. Check out some of the brand's best denim looks below.
Self-Portrait clothing can be found at Shopbop, NET-A-PORTER, MATCHES, and you can also still score some cool summer styles on sale at LUISAVIAROMA.
Let's show our inner (or not so inner!) femininity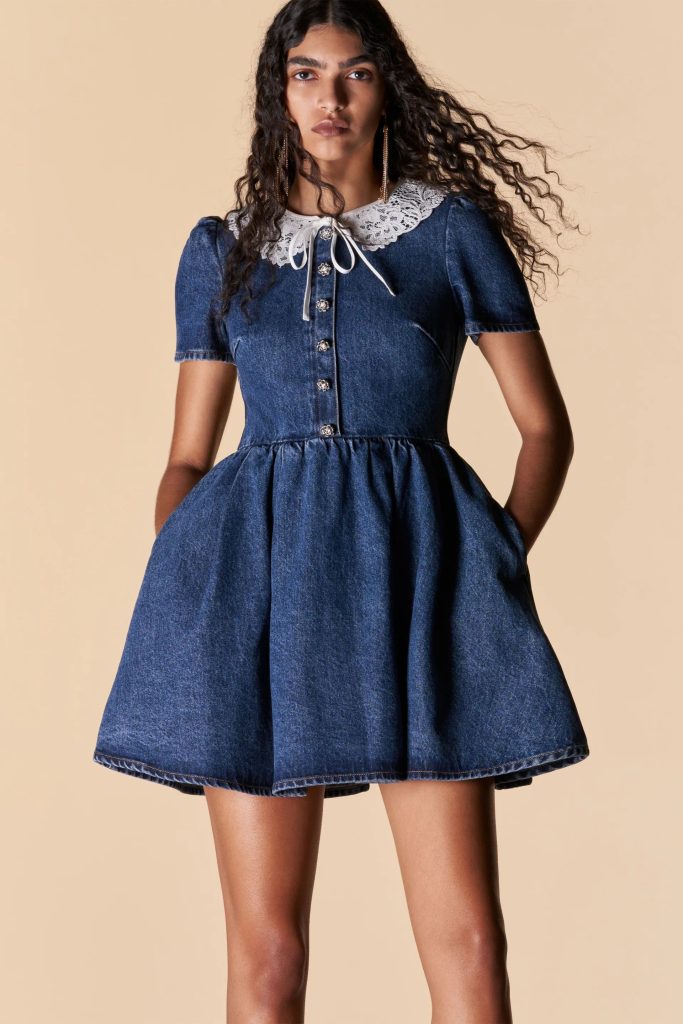 If you love cargos, cut-offs, and wide-legs