Maddie & Kenzie Ziegler star in American Eagle's Back to School campaign while launching their limited-edition, custom-designed AE x The Ziegler Sisters collection.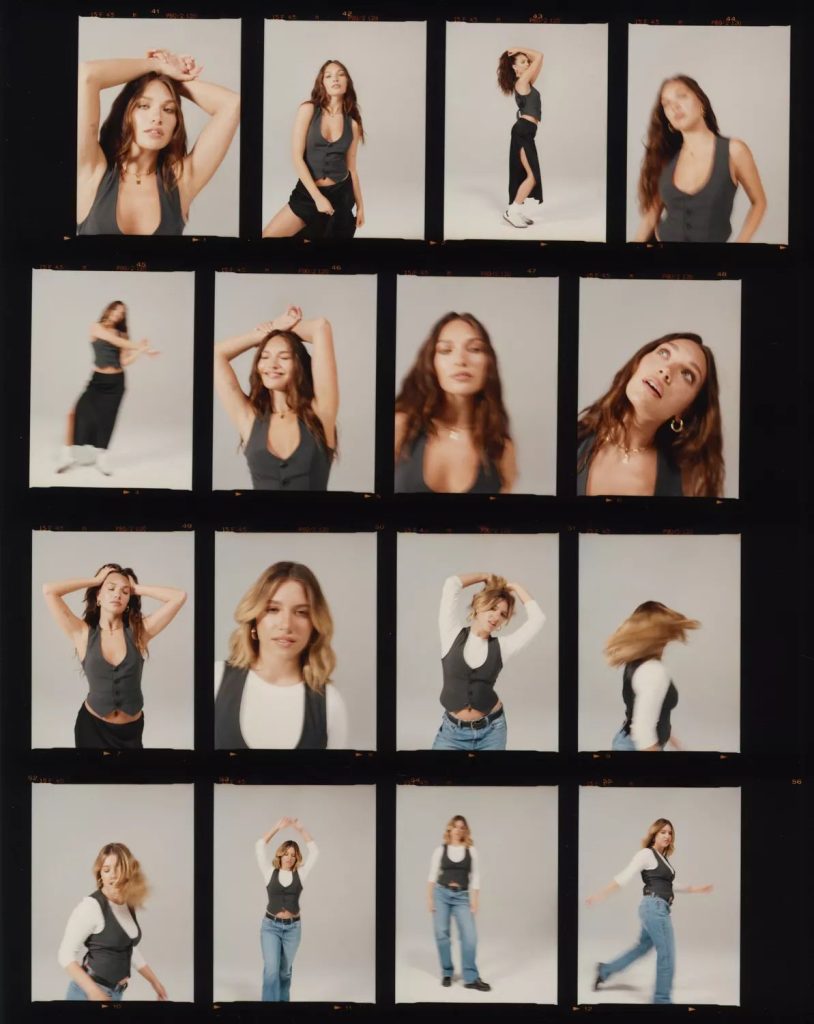 Maddie Ziegler & Kenzie Ziegler are taking their sisterhood and partnership to a fashionable new level!
The dance superstars and influencers have teamed up with American Eagle for a new '90s inspired back-to-school clothing line. Maddie and Kenzie took inspiration from style icons Kate Moss, Drew Barrymore, and more for the looks.
The sisters also shared how years of working together informed their dynamic on this latest project and how they were on the same page the whole time.
"We have very similar style and we kind of like the same things, so it was really easy for us. And honestly it was kind of nice having each other by our side to kind of be like, 'This looks good, this doesn't,'" Kenzie shared. Maddie added, "We used to fight all the time when we were younger but now it's just like, we just enjoy working together. So it was just such a fun process. Literally not one thing we butt heads on." The sisters also raved over Zendaya as someone they look up to for everyday inspo and Kenzie reflected on the emotional backstory behind her latest single, "Anatomy."
Introducing the limited-edition, custom-designed AE + The Ziegler Sisters collection with Maddie & Kenzie Ziegler.
Go behind the scenes with Maddie & Kenzie Ziegler at the American Eagle design office and get the scoop on their limited-edition, custom-designed AE x The Ziegler Sisters collab! Find out how they worked with the AE team to create the collection and learn about the design process. …
The AE x Maddie & Kenzie collection focuses on essential fits from the decade like olive and khaki wide-leg jeans and high-waisted relaxed straight jeans in black and indigo. Other key items include a vegan leather bomber jacket and lace-trimmed slip dresses. The pieces are styled with baby tees, midi skirts, cropped corset tops and vests.
You can shop for the limited edition pieces online on the American Eagle website as well as in their stores.