If we were to sum up this summer's most sought after denims in two words: over/uber sized and slouchy.
Wherever we look, in stores, on the streets in New York City, and online – it's all about extra long inseams and super baggy looks.
Of course, you can also spot skinnies and straight legs. But not as much as a few seasons ago. And it's not only the jeans we are talking about here. Denim shirts and denim jackets also have come a long way since we were wearing them fitted or/and cropped.
Actually the denim shirt has become more and more oversized these past seasons. So much so that we are calling them overshirts now.
Even the formerly so well loved denim mini skirt has entered the "oversized category"! This season it's all about denim maxi skirts.
And have we mentioned ripped and destroyed – well, needless to say the more destructed, the better! Oh and yes, the whites! Lots of whites out there, more than we have seen in the past few summer seasons.
We have picked some awesome styles in the above mentioned categories for you to check out – remember, oversized! And let us point out once again – your feedback is extremely important and helpful for us, so don't mince your words! Let us know your take on these top trending denim styles 🙂
This feature is all about the ladies (first!). But stay tuned, dudes, your feature will be coming up ASAP!
Oversized Jeans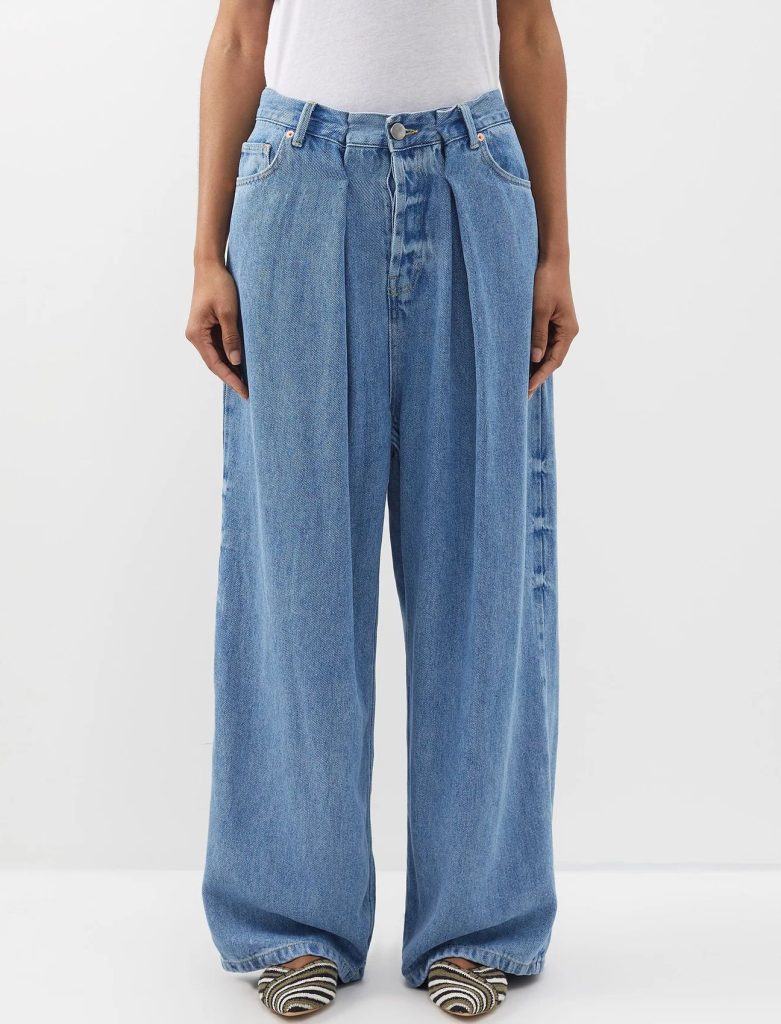 RAEY Extra-Fold Jeans ($225) – available also in more washes
Balenciaga Baggy Jeans ($1,350) – also available in black ($1,150)
Ripped Jeans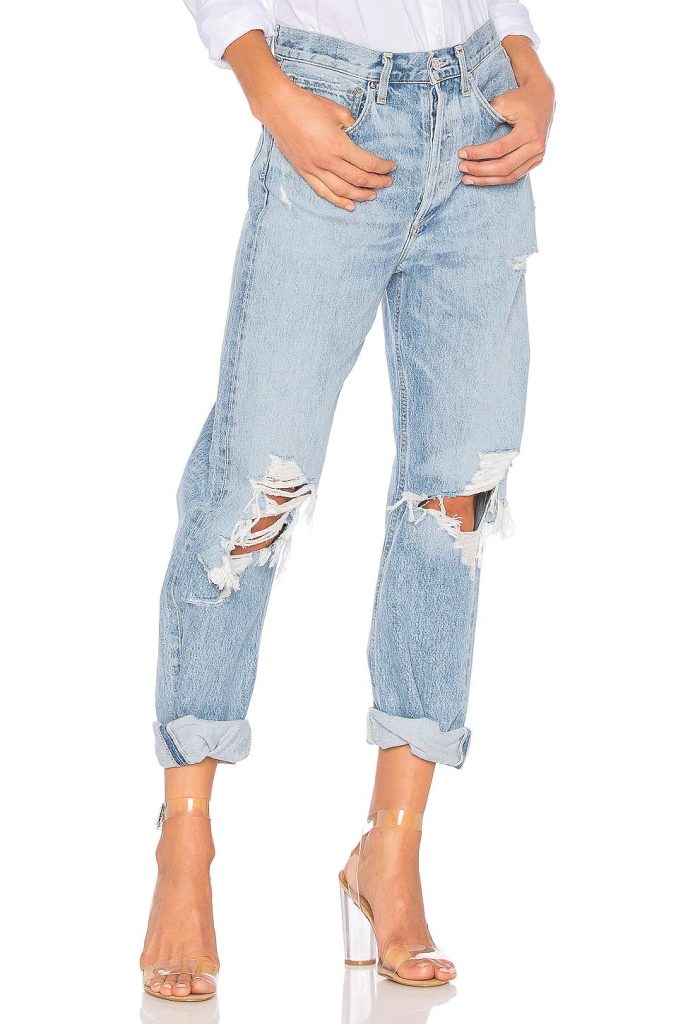 AGOLDE 90's Mid-Rise Loose Fit Jeans ($198)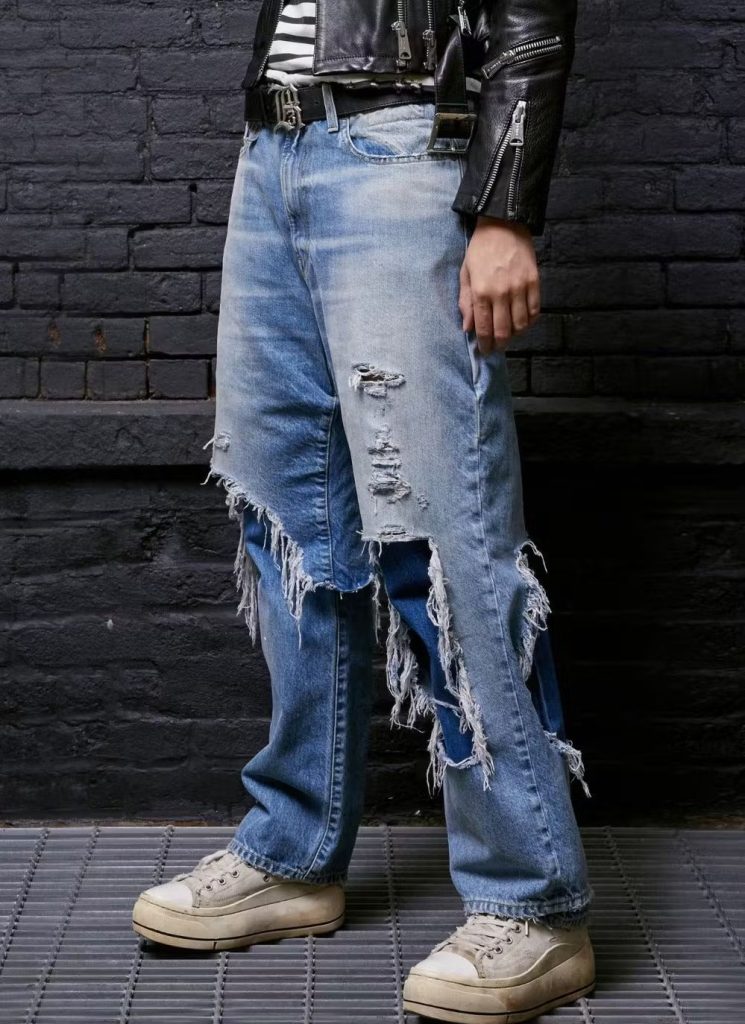 R13 Irving Double Layered Jeans ($795)
White Jeans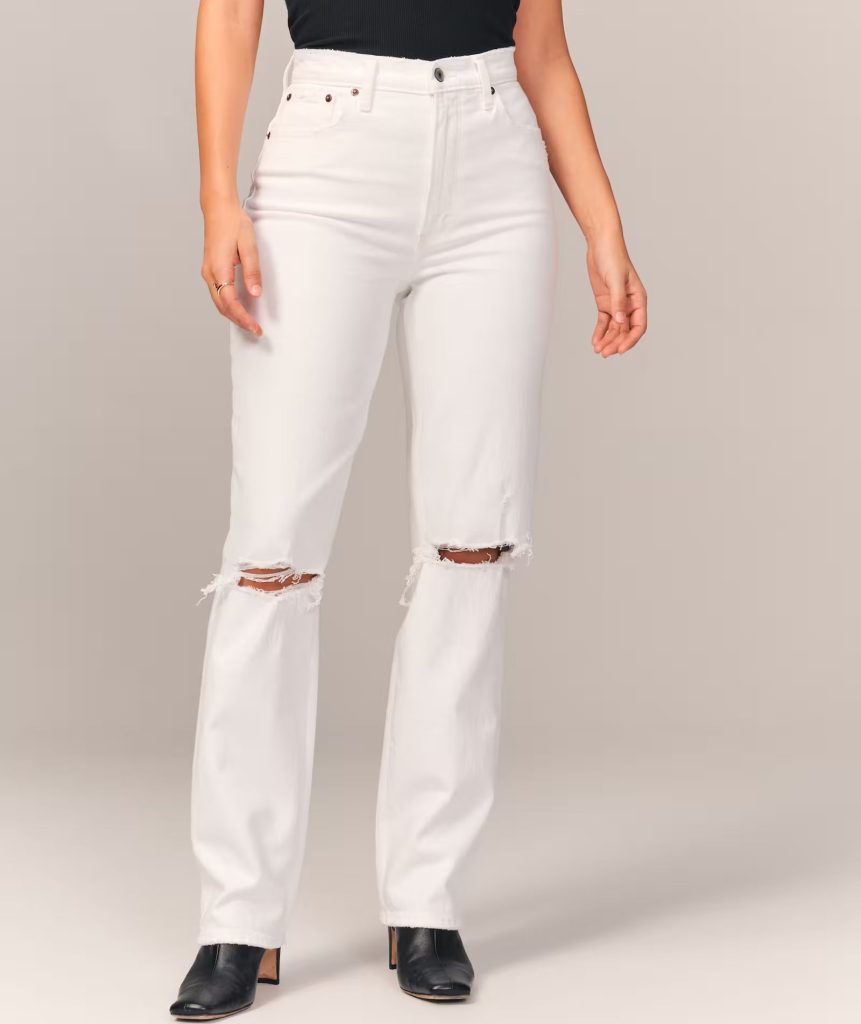 Abercrombie & Fitch Curve Love Ultra High-Rise 90's Straight Jeans ($100) – size up for a slouchier fit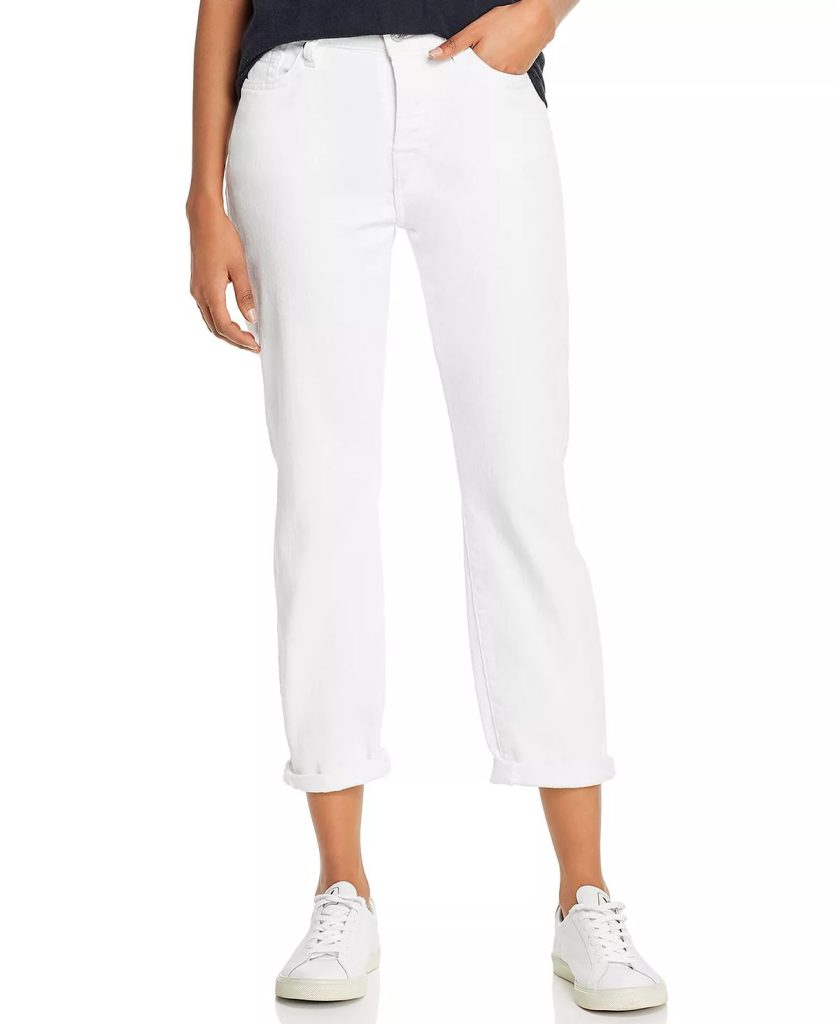 7 For All Mankind Josefina Boyfriend Jeans ($195)
Denim Overshirts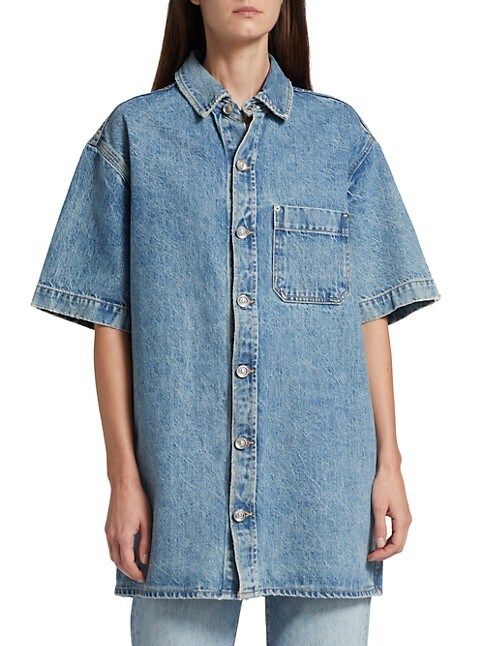 SLVRLAKE Sloan Relaxed Denim Overshirt ($399)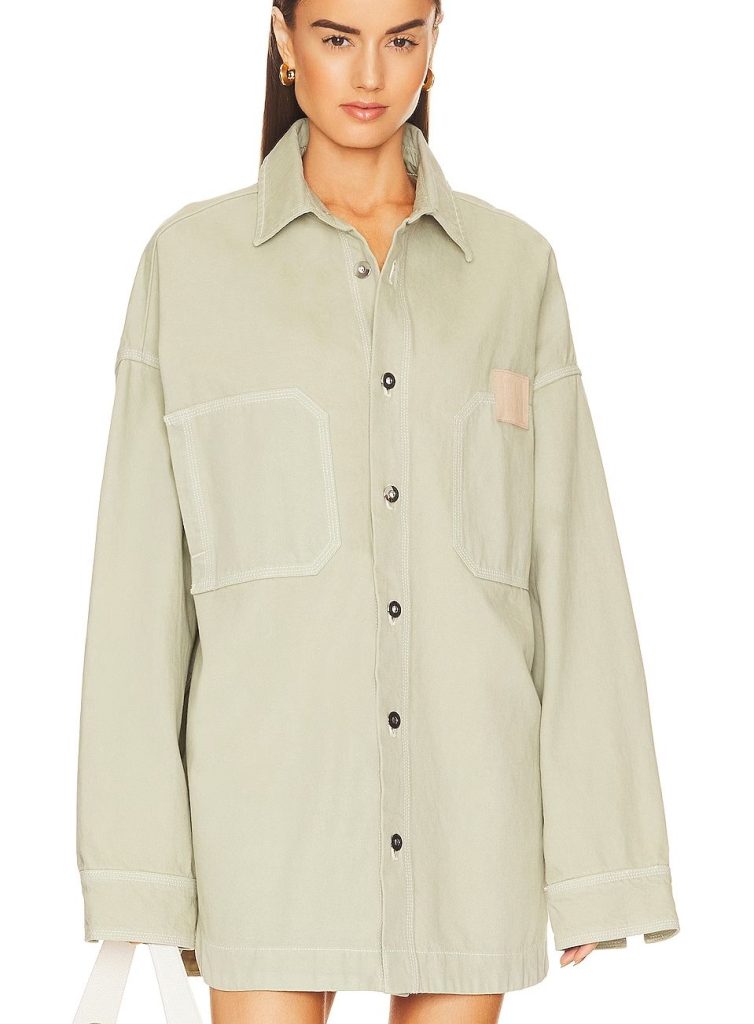 Helsa Denim Overshirt ($248) also available in ecru
Denim Maxi Skirts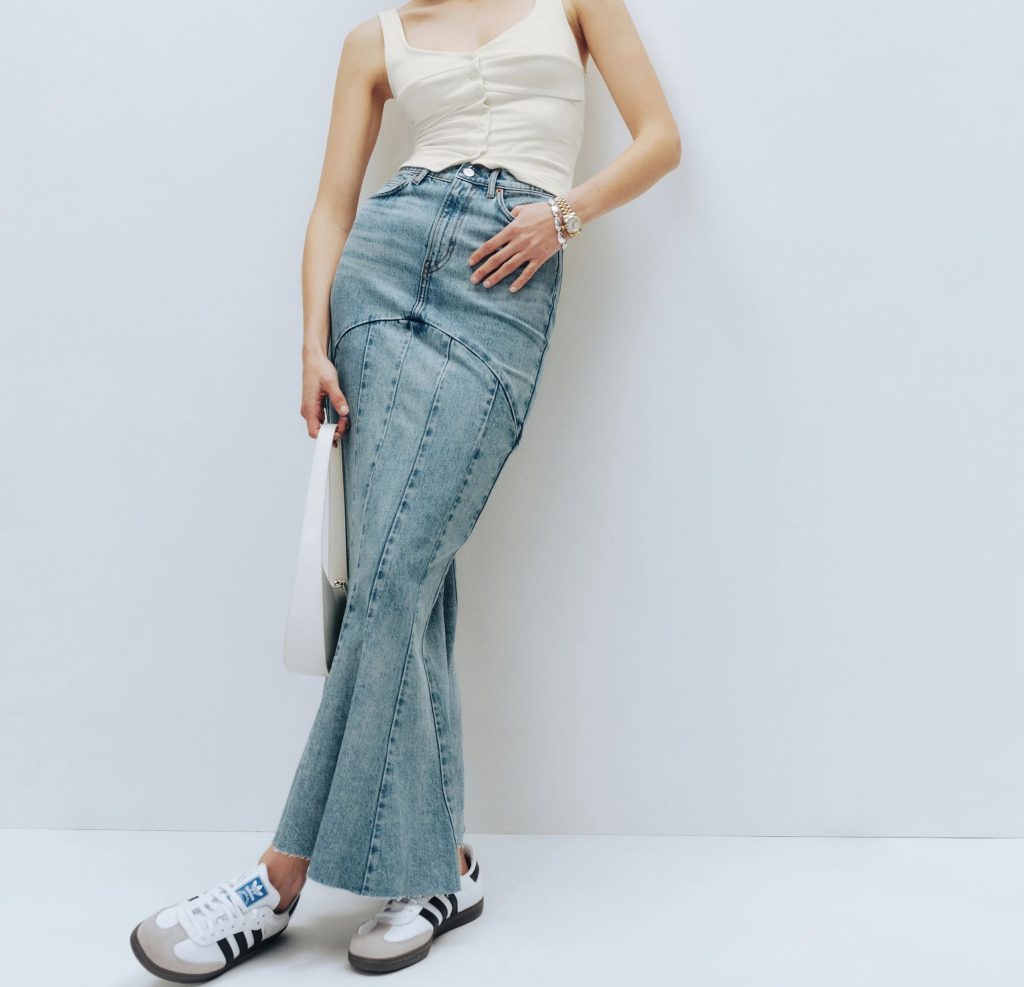 Reformation Nara Denim Maxi Skirt ($218)
Pistola Alice Denim Maxi Skirt ($198)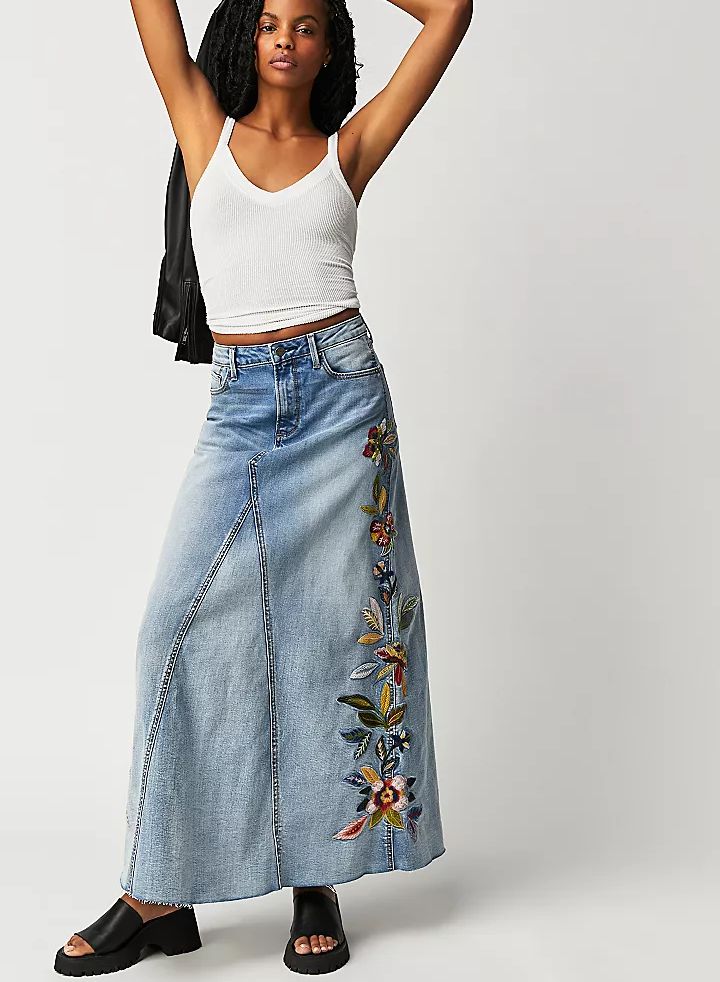 Driftwood Denim Maxi Skirt ($178)