Different countries, different looks? Not really! Yesterday we featured some of the best street style pictures in Milan. Today's feature is all about the New York looks during our fashion week.
And really, just by looking at all the images, you will never be able to tell the difference – do Milan's fashionistas really dress different from the New York crowd?
A heat wave descended on New York just in time for fashion week, and show-goers are giving us a lesson in extreme weather dressing, opting for sheer, barely-there clothing and summer post-Labor Day whites. Of course, there's also some diehards in the mix, so don't be surprised to see black leather and even a shearling or two. Follow along as Phil Oh heads to the NYFW's biggest shows—Coach, Helmut Lang, Proenza Schouler, Altuzarra, Tory Burch, Willy Chavarria, Luar, and many more.
Oh and before we go there – question: is the grey/orange Target shopping back going to be the new "it" item, like the blue IKEA turned Balenciaga shopper?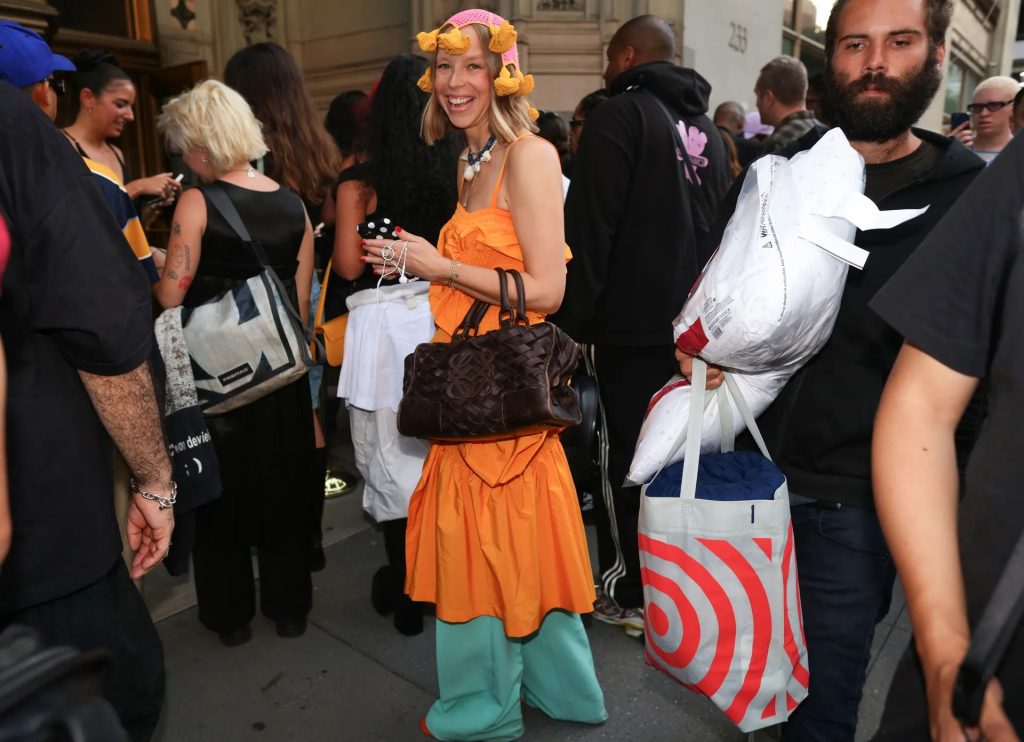 And before you scroll down – check out the image below of the "new double denim" trend: wear a pair of super baggy and low-rise jeans over your skinny highest rise – what do you think about this look?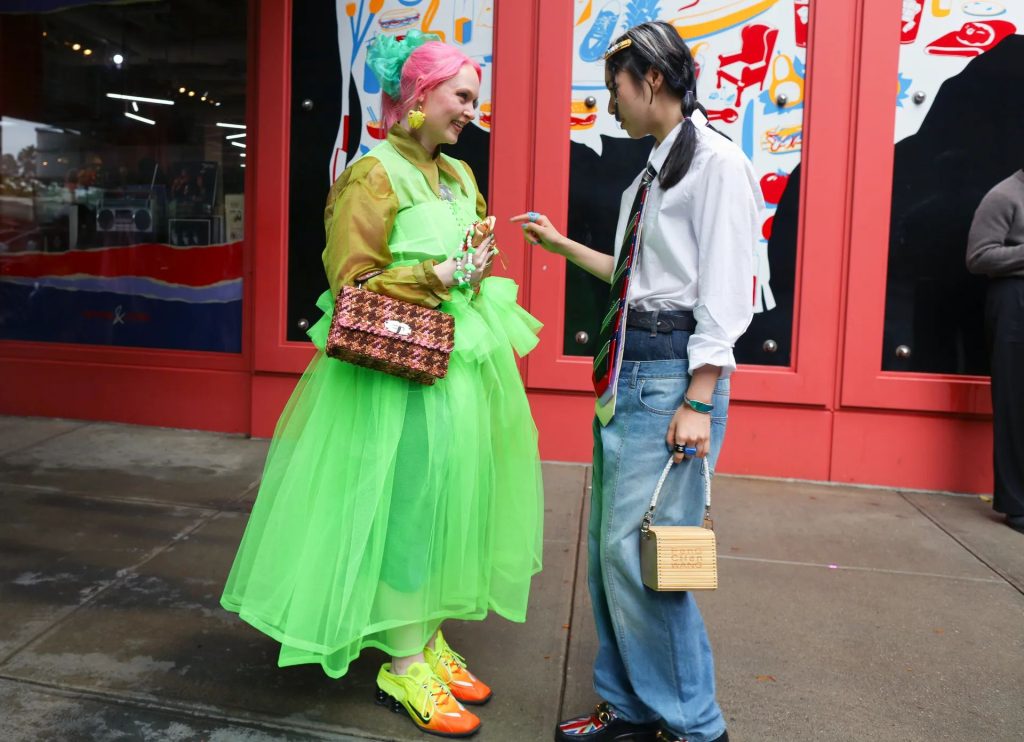 Enjoy the New York fashion scene and FYI – we've also added some links where to buy so you can shop for similar looks right now:-)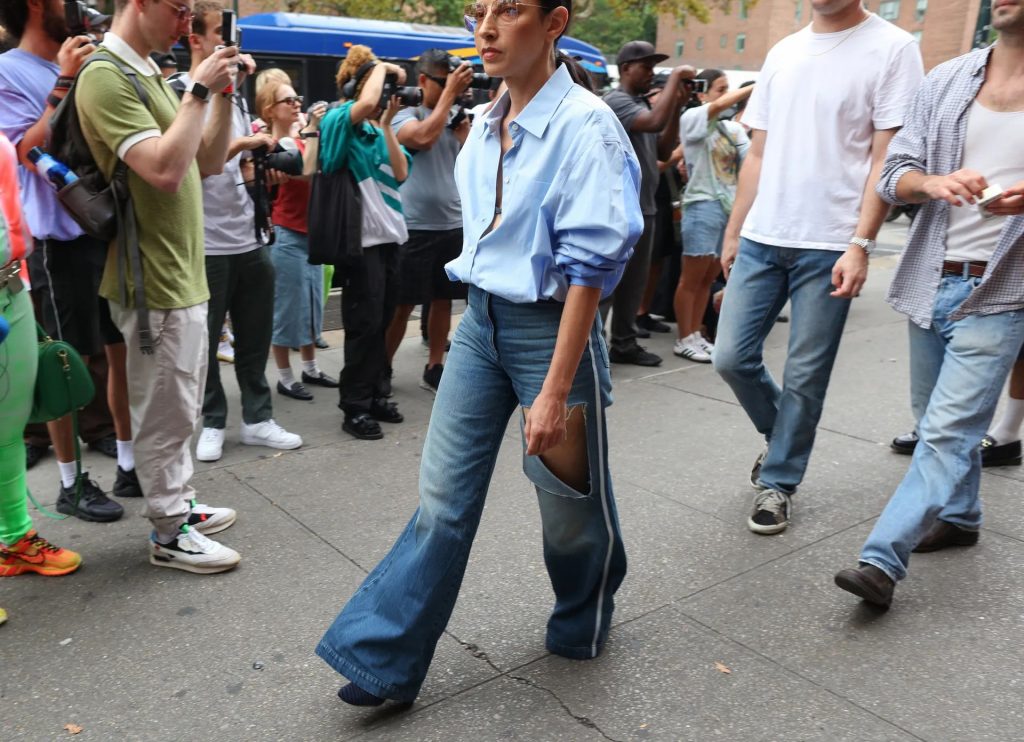 Men's bootcut jeans (rip them yourself!)
7 For All Mankind – Brett Bootcut ($198), Purple Brand P004 Vintage Boot-Cut Jeans ($221)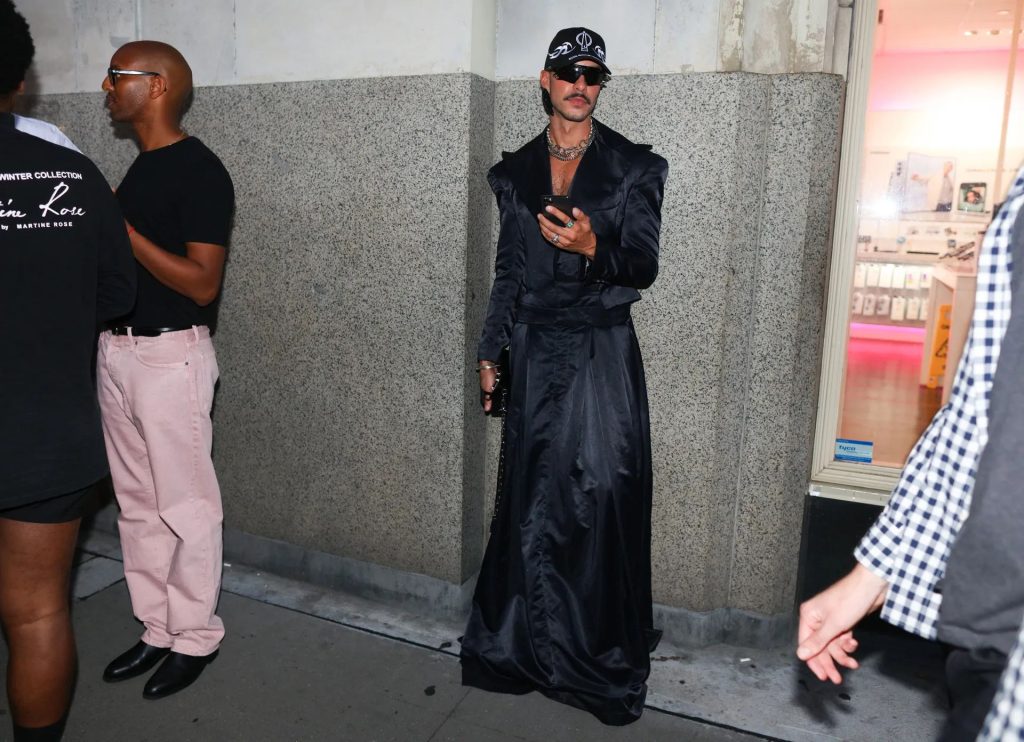 Men's Pink Jeans
STOCKHOLM Embroidered Pink Jeans ($370), AMI Paris Mid-Rise Straight Leg Jeans (on sale $192)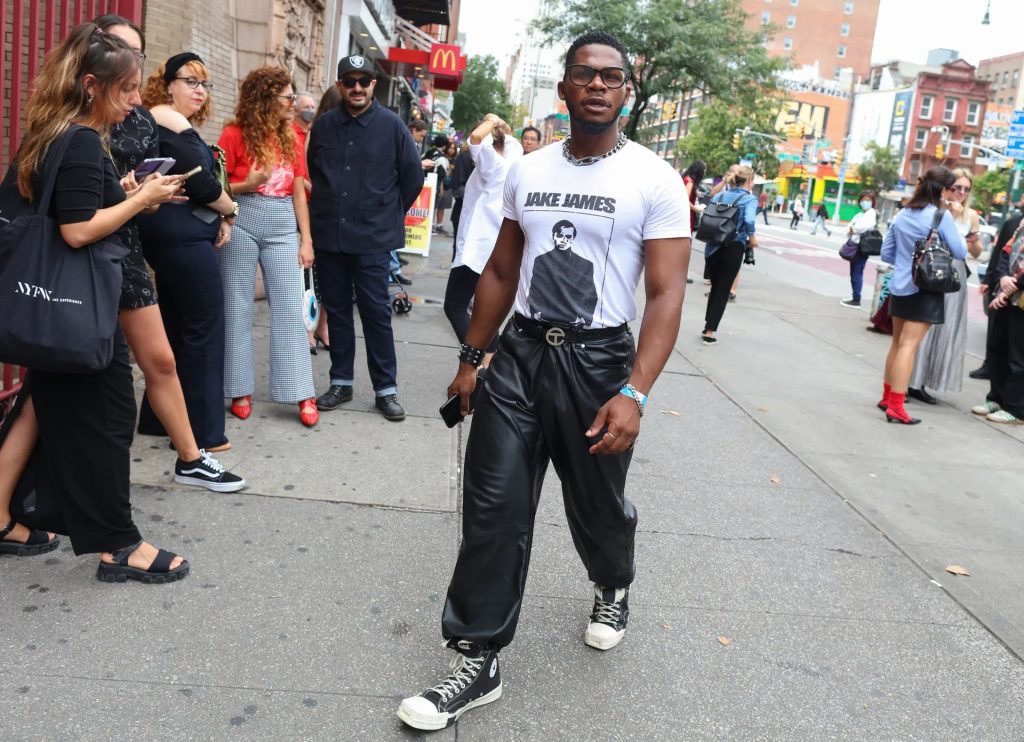 Men's Vegan Leather Jeans
Hudson Walker Faux Leather Pants (promo $258), ASOS DESIGN Skinny Jeans With Lace-up Details ($69)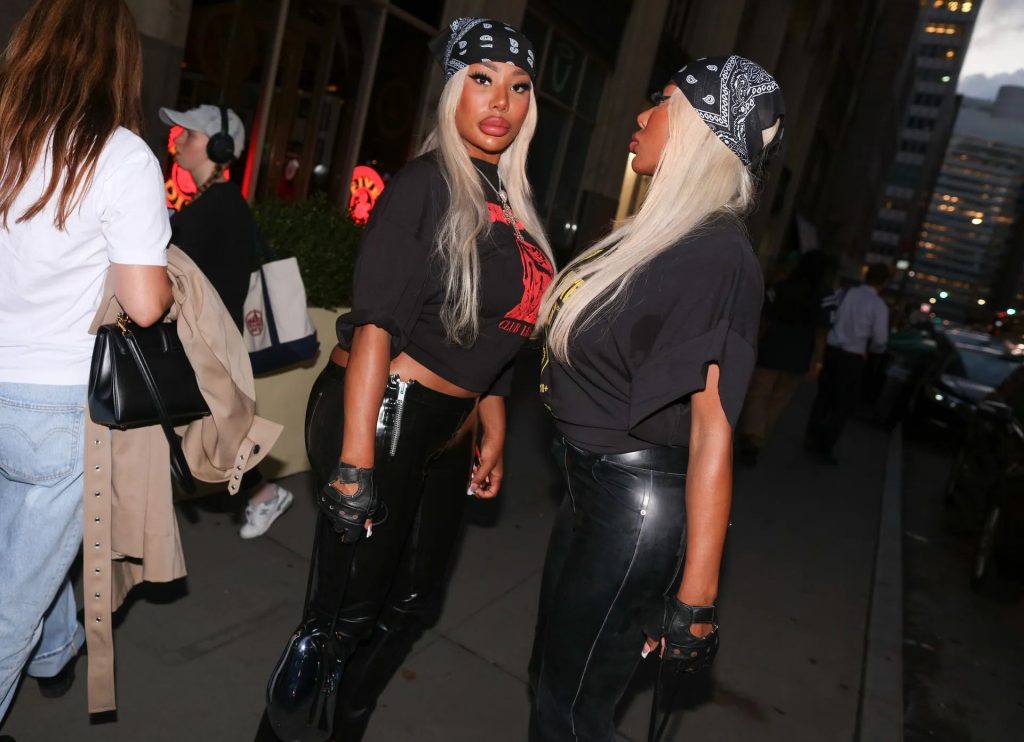 Women's Vinyl and Faux Leather Pants
OFFLINE By Aerie Real Luxe Faux Leather Legging ($42), Good American Vinyl Leggings ($99 – 25% with code) – size inclusive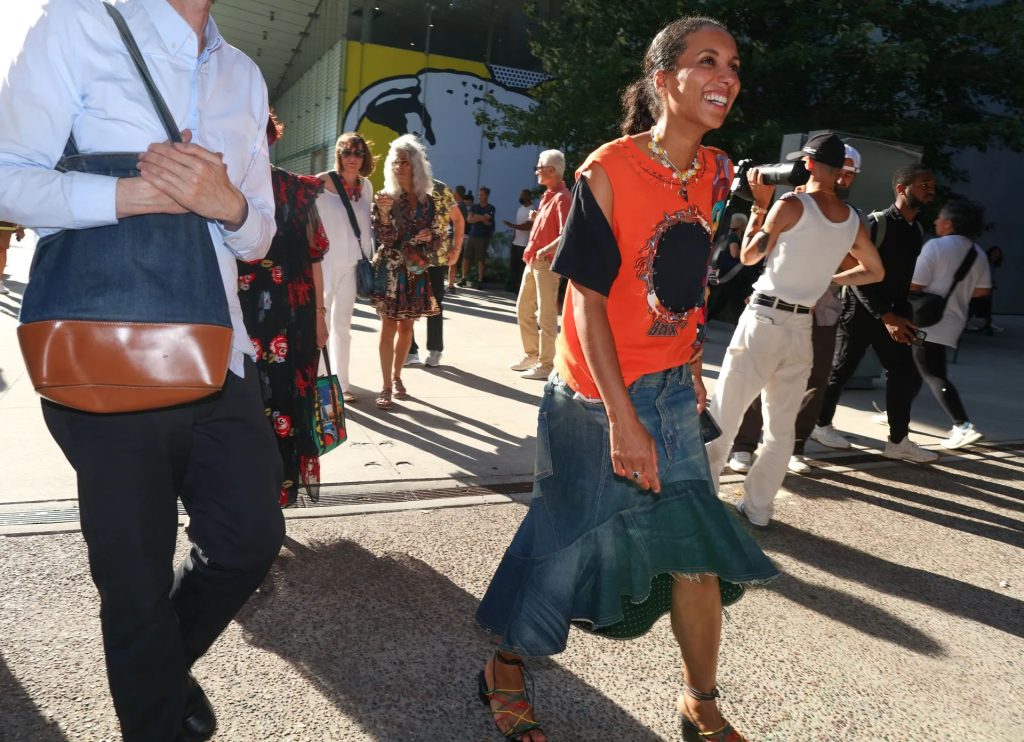 Denim Skirts – Midi/Maxi
Triarchy Ms Westwood High-Rise Slit Denim Maxi Skirt (EUR 298), Prosperity Denim Release Hem Denim Maxi Skirt ($59), Wash Lab Denim Pieced Midi Skirt ($128)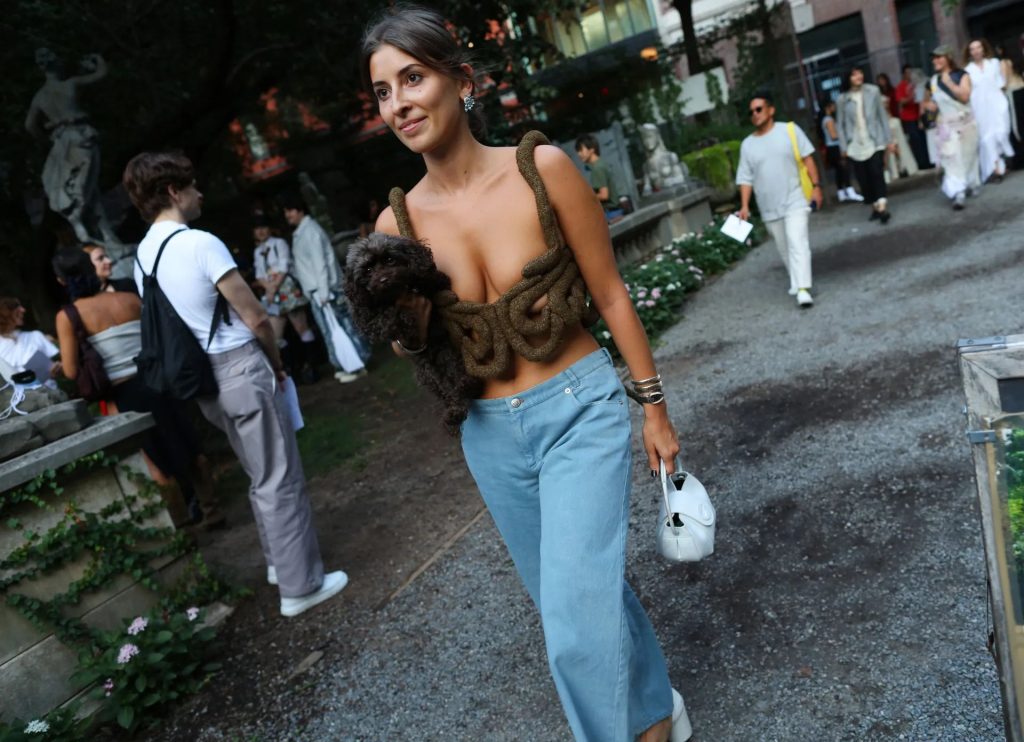 Women's Low Rise Jeans – So definitely a must-do comeback!
7 For All Mankind Bootcut Jeans ($198), Madewell Low-Rise Super Wide-Leg Jeans (on sale $83)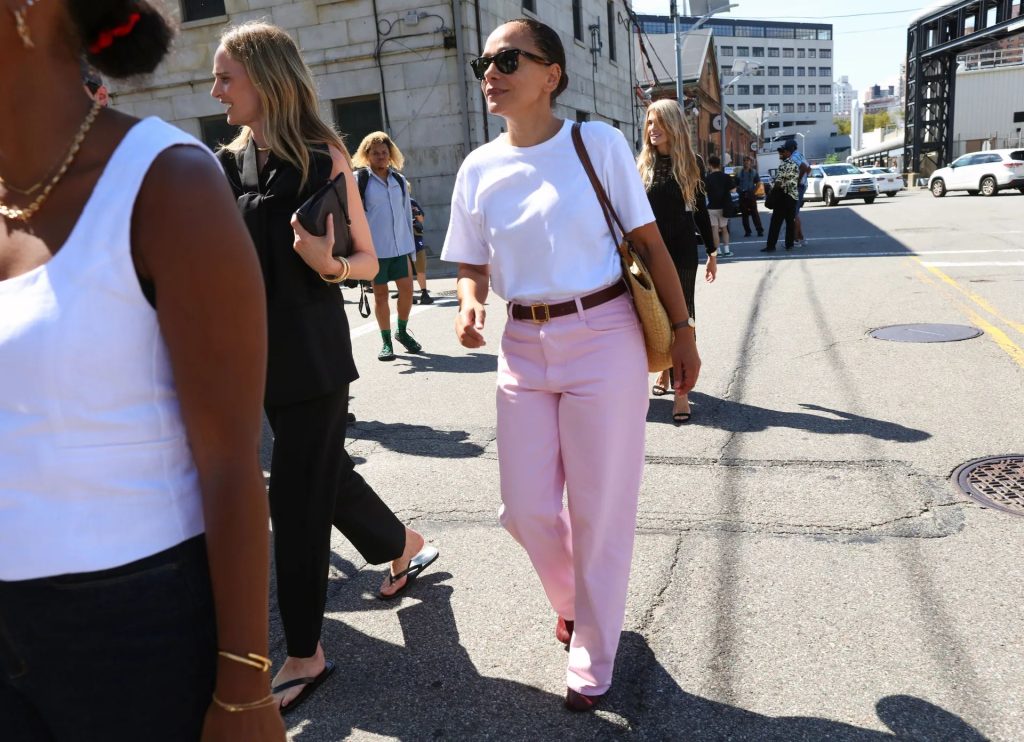 Women's Pink Jeans
Hudson Faye Ultra High Rise ($215), DL1961 Hepburn Wide-Leg Jeans (on sale $125)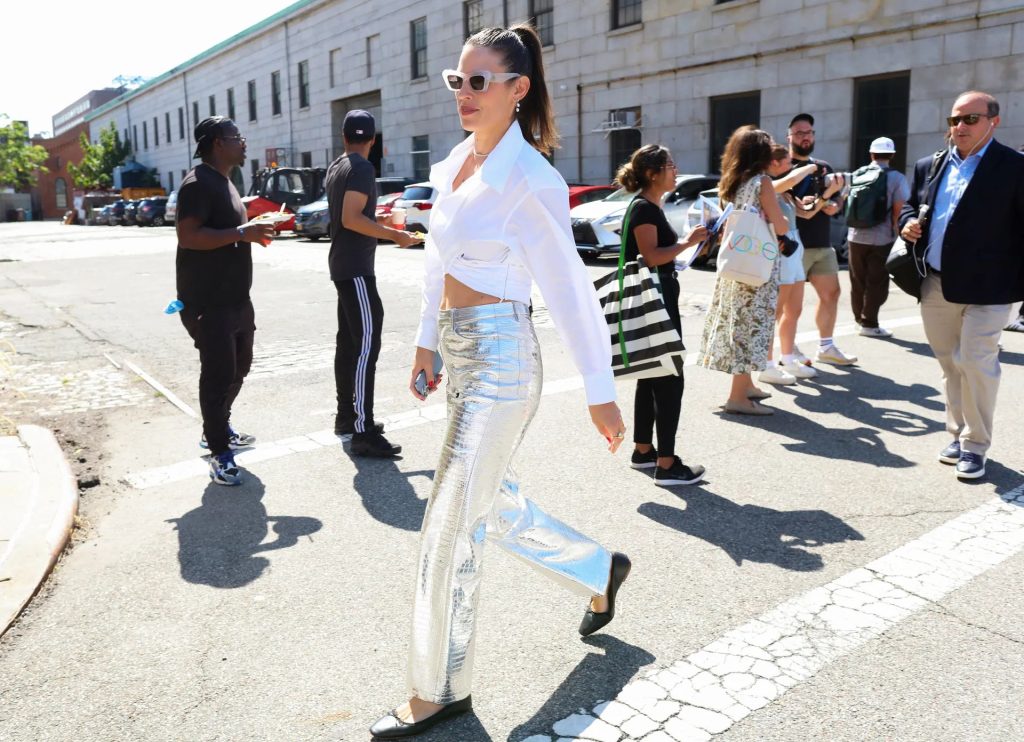 Women's Metallic Jeans
GANNI Metallic High-Rise Tapered Jeans ($425), GAP High Rise Metallic Slim Jeans (on sale $88)