Ok, so we know that leather or vegan leather pants aren't just any guys' thing. But judging from all the feedback we receive from our readers, there is definitely a quite big male "leather fan club" out there.
And as we know we cannot please everybody every time, so even if you're absolutely a no leather man, be just keep on reading! And maybe even change your mind? Hey, just saying…
So, for all of you leather loving dudes out there, we've rounded up some of the most interesting vegan and faux leather pants available to buy right now – enjoy!
And if you happen to be a real leather kind of guy, stay tuned. Our team is working on a feature about these right now and we will be posting ASAP.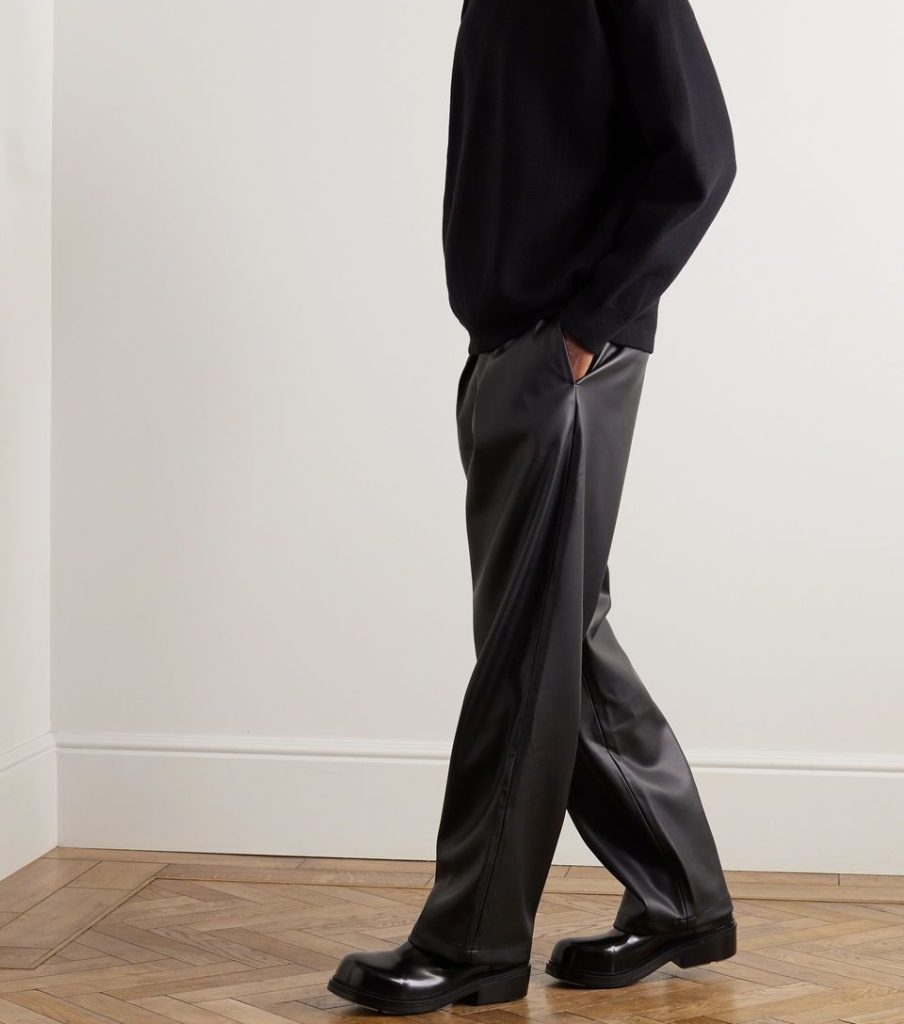 THE FRANKIE SHOP Wide-Leg Pleated Faux Leather Trousers ($340)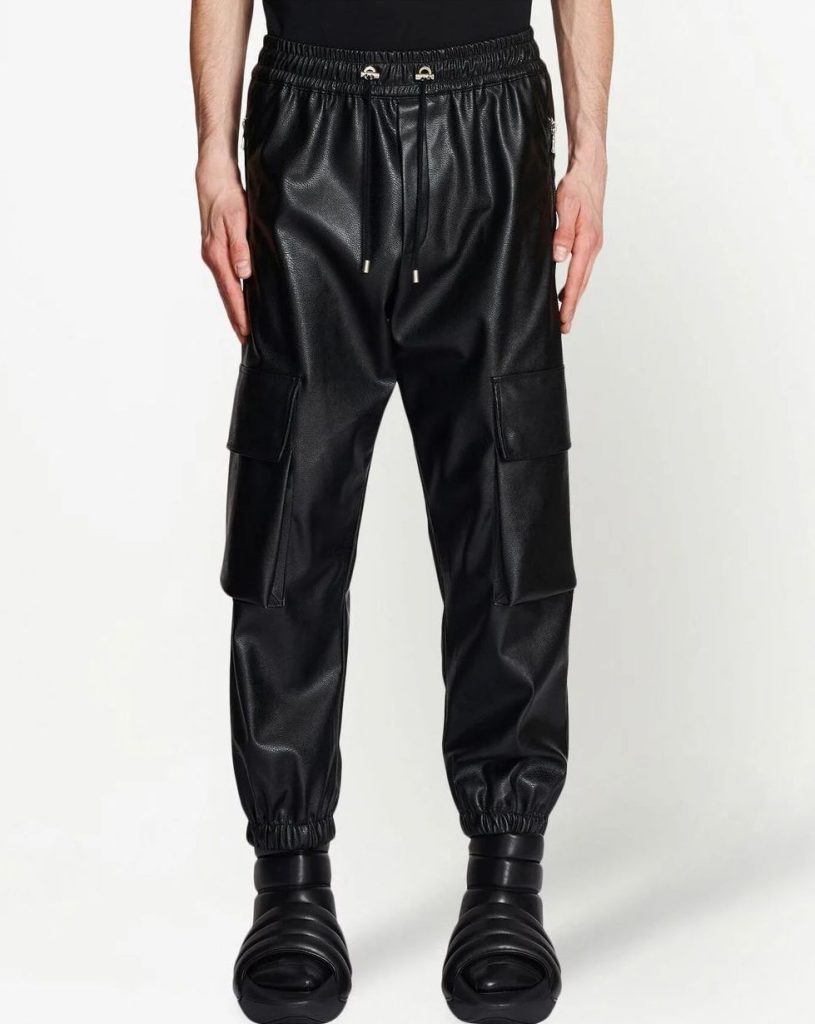 Balmain Vegan Leather Cargo Trousers (on sale $849)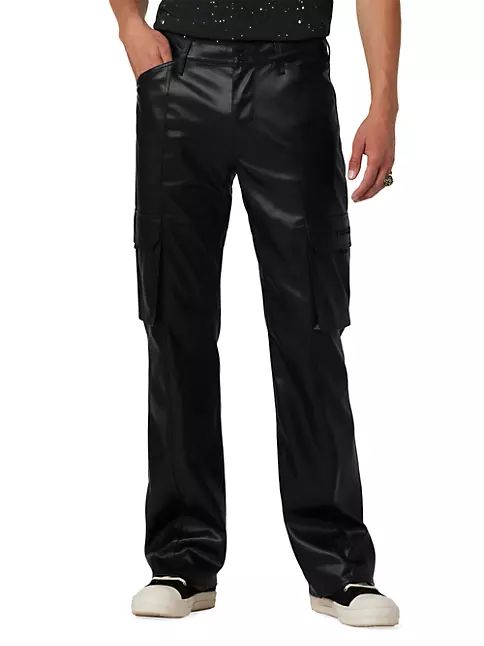 Hudson Jeans Walker Cargo Kick Faux Leather Pants (promo$258 F&F)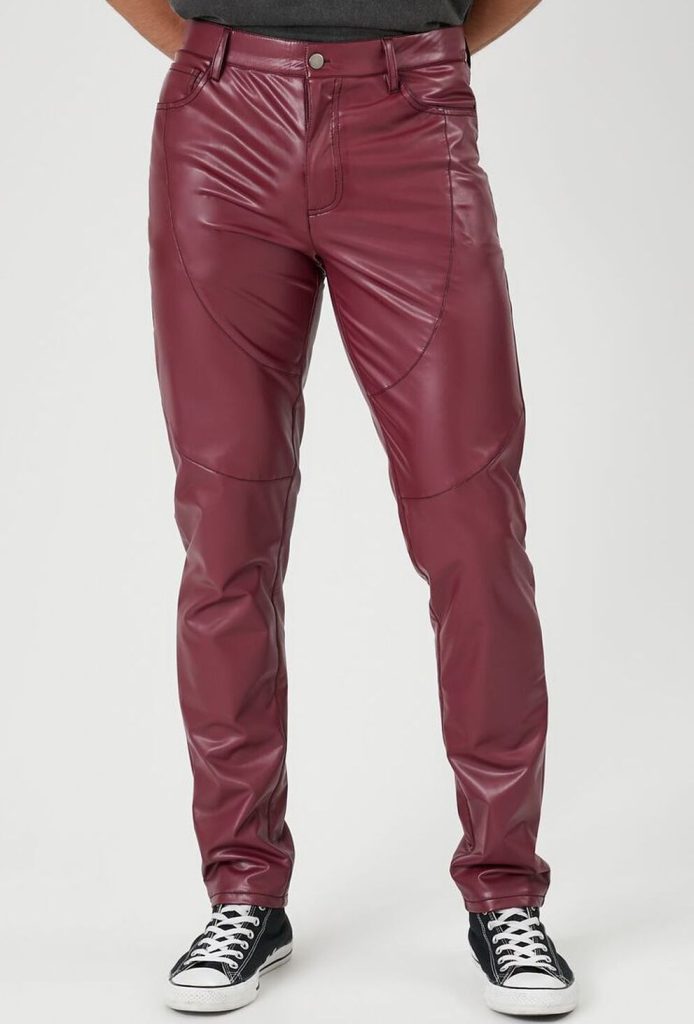 Forever 21 Faux Leather Skinny Pants (on sale $24), also available in black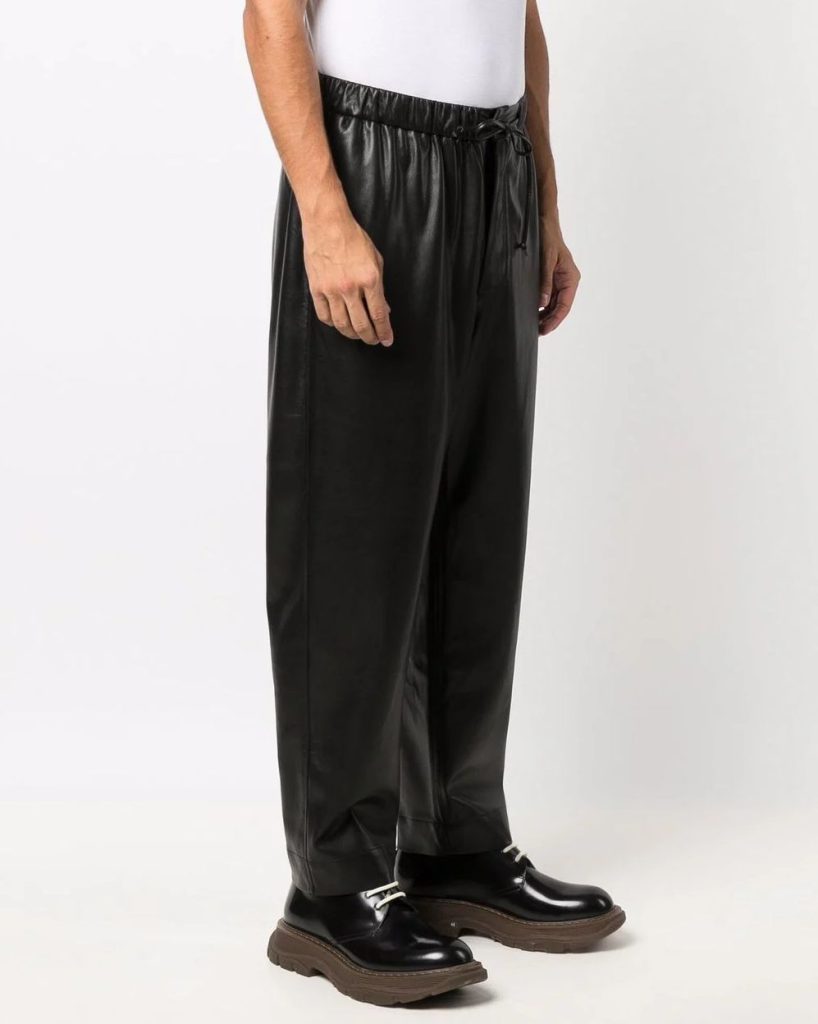 Nanushka Straight-Leg Vegan Leather Trousers ($525)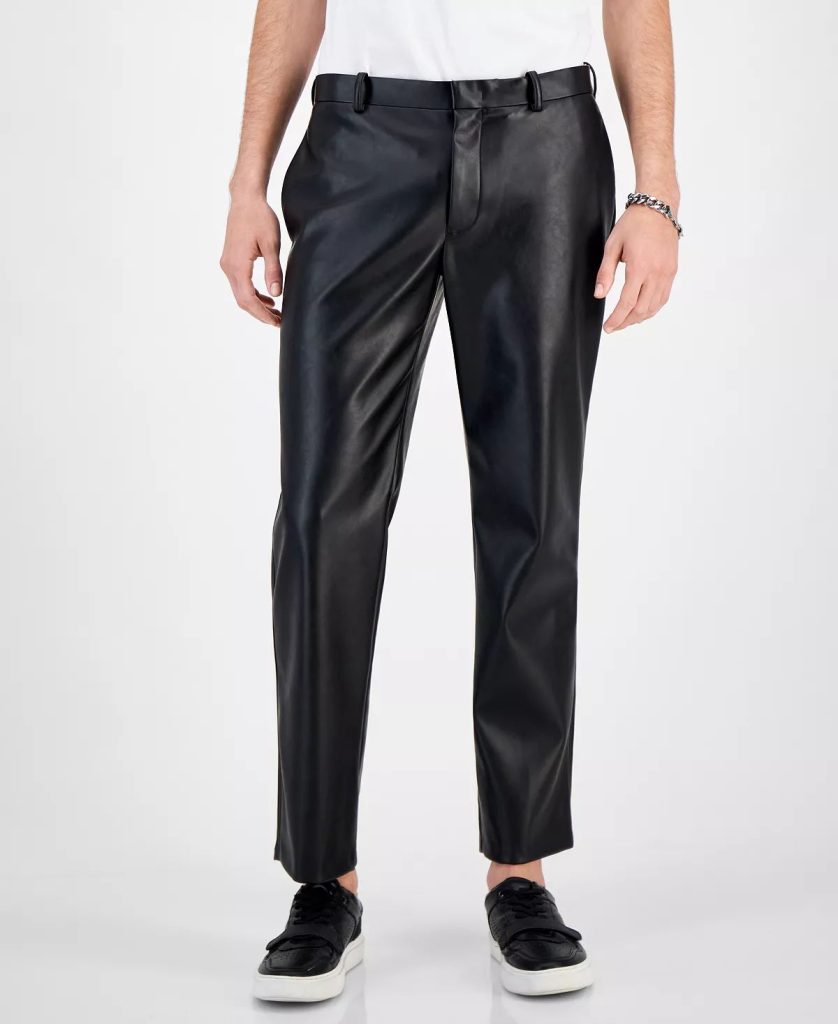 I.N.C. International Concepts Slim-Fit Faux Leather Pants (on sale $41.70)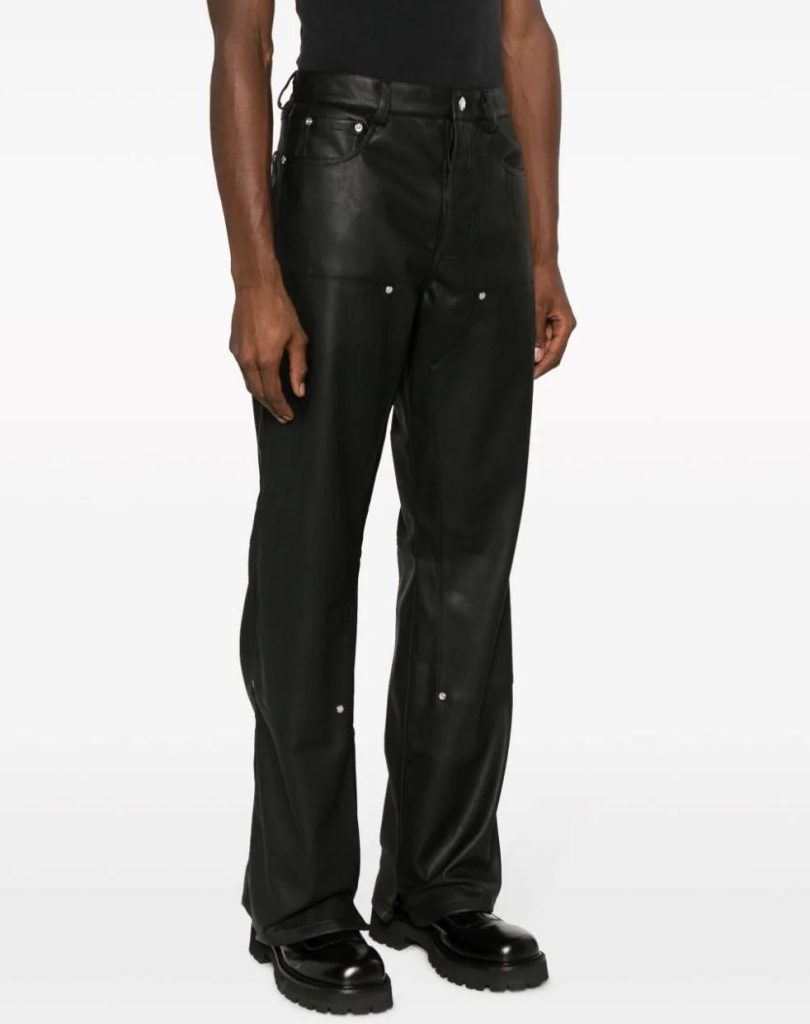 MISBHV Faux Leather Carpenter Trousers ($422)