The collaborative collection by JW Anderson and A.P.C. draws its creative spark from Joseph Beuys's iconic performance art piece, "I Like America and America Likes Me."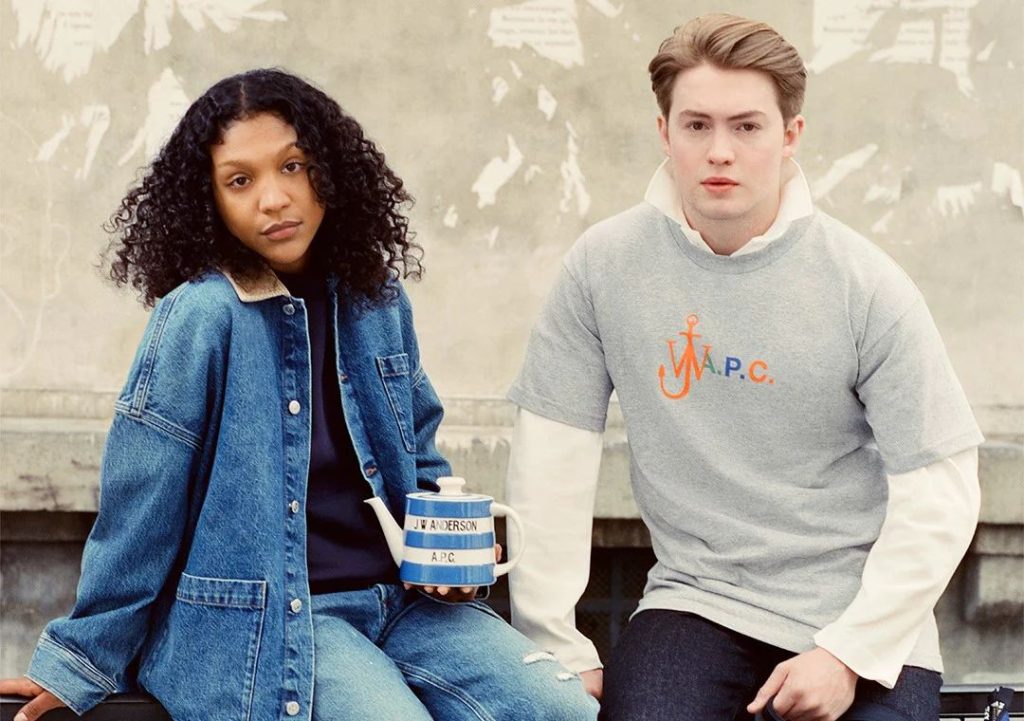 In May 1974, the renowned German artist staged a protest against the Vietnam War by flying from Dusseldorf to New York, where he was transported in an ambulance, cocooned in a felt blanket, and confined within the René Block Gallery for three days alongside a coyote. This evocative historical context serves as the foundation for a collection that artfully translates Beuys's symbolic journey into fashion.
This collaboration skillfully translates Beuys's artistic message into fashion. Designed as an ideal wardrobe that captures the essence of Anderson's personal style, the collection caters to both women and men. It revolves around two distinct silhouettes. The first, a more fitted and rocker-inspired look, includes black denim, a biker jacket, and hand-painted cotton knits.
The second silhouette leans towards a hippie aesthetic, with looser shapes, multicolored knitwear, and well-worn denim. The collection also introduces a stonewashed effect, achieved through laser technology without any chemical processes — a first for A.P.C.
You can shop for this collection on the JW Anderson as well as on the A.P.C. website.