CHANEL / LOUIS VUITON / GUCCI
When I think about classic ready-to wear designer labels, it's really incredible, but most of them that pop up at first in my mind actually are labels that used to be all about bags. Crazy, right?!
Chanel, Louis Vuitton, Gucci — And all of these mentioned have been including denims in their collections for many seasons. And it's like time now to actually "re-think", re-categorize, these labels.
Check out some of the up-coming spring 2024 denim looks from three of the most well known and classic designer brands. And if you feel like you don't want to wait until next year to shop for one of them, we have included links to where to buy right now. And also, to make it easy for you if you love some of the styles shown here, we have included links to very similar denim styles available now.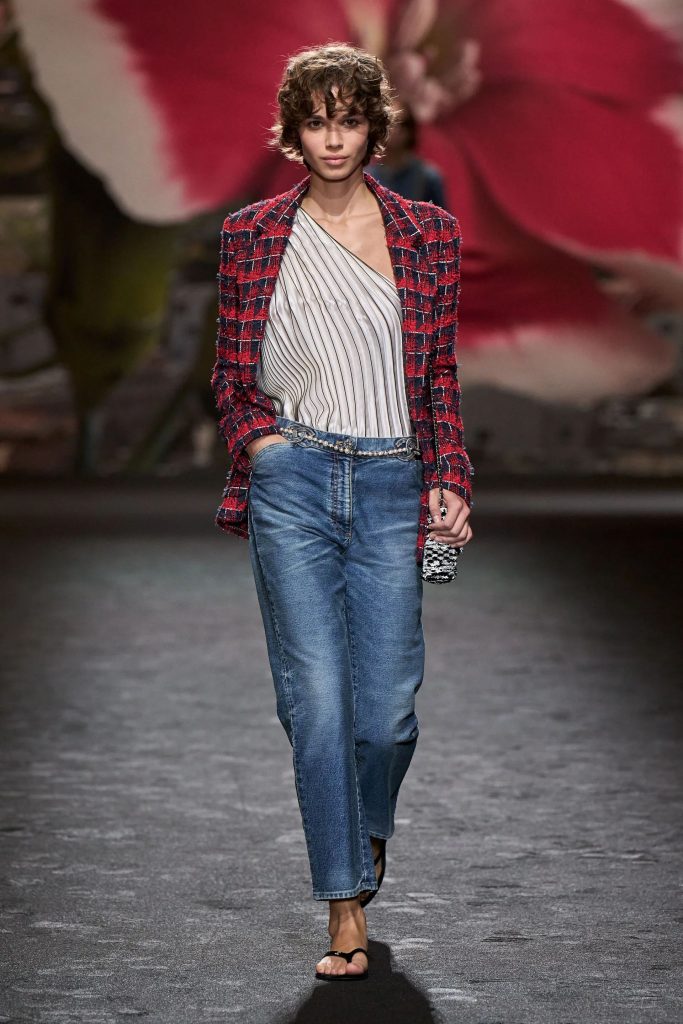 Chanel – straight leg mid-rise ankle length jeans
Similar styles:
MOTHER The Tomcat Ankle Fray ($248), AGOLDE '90s Crop Jeans ($228),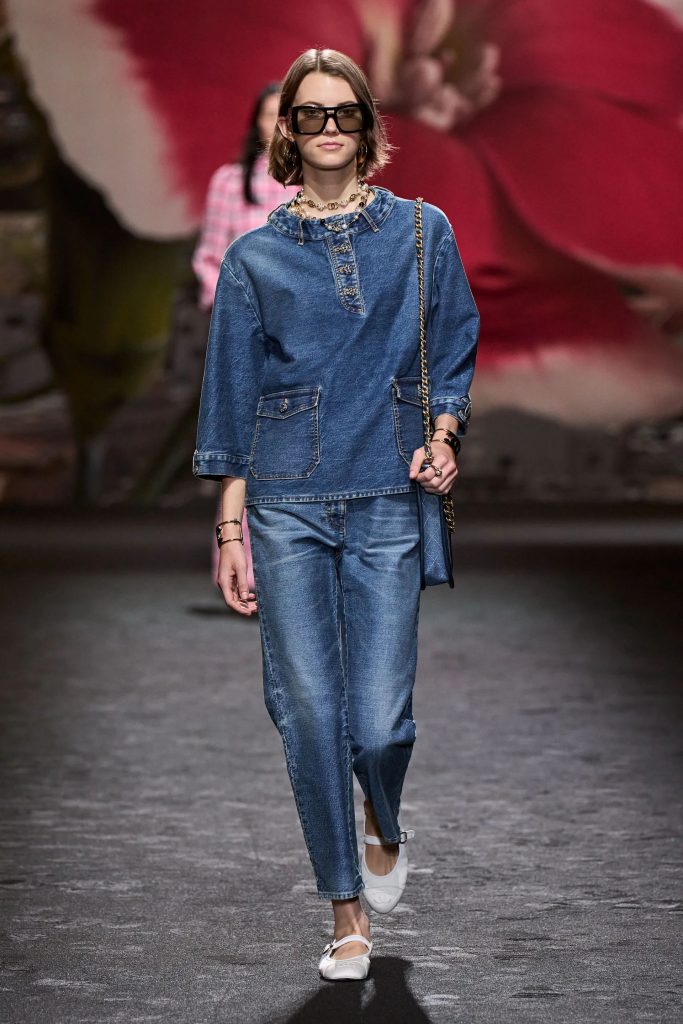 Chanel – tunic style denim shirt
Similar styles:
LOULOU STUDIO Denim Shirt ($360), STUDIO TOMBOY Chest Pocket Denim Skirt ($221)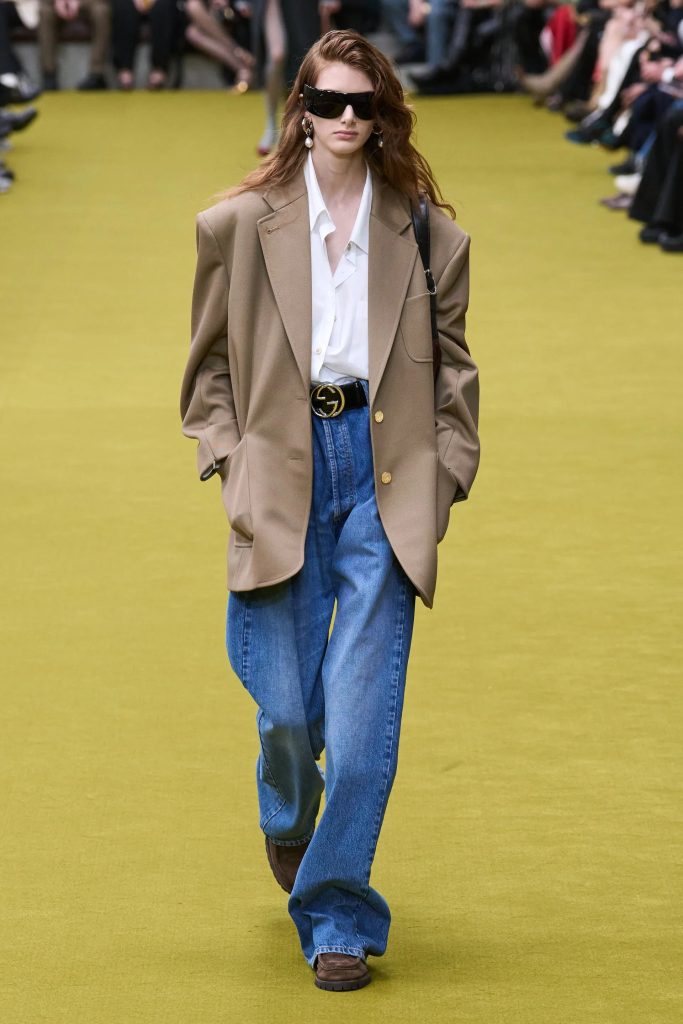 Gucci Long inseam wide-leg jeans
Similar styles:
Reformation Cary High Rise Slouchy Wide Leg ($148), GAP High Rise Stride Wide-Leg Jeans ($79)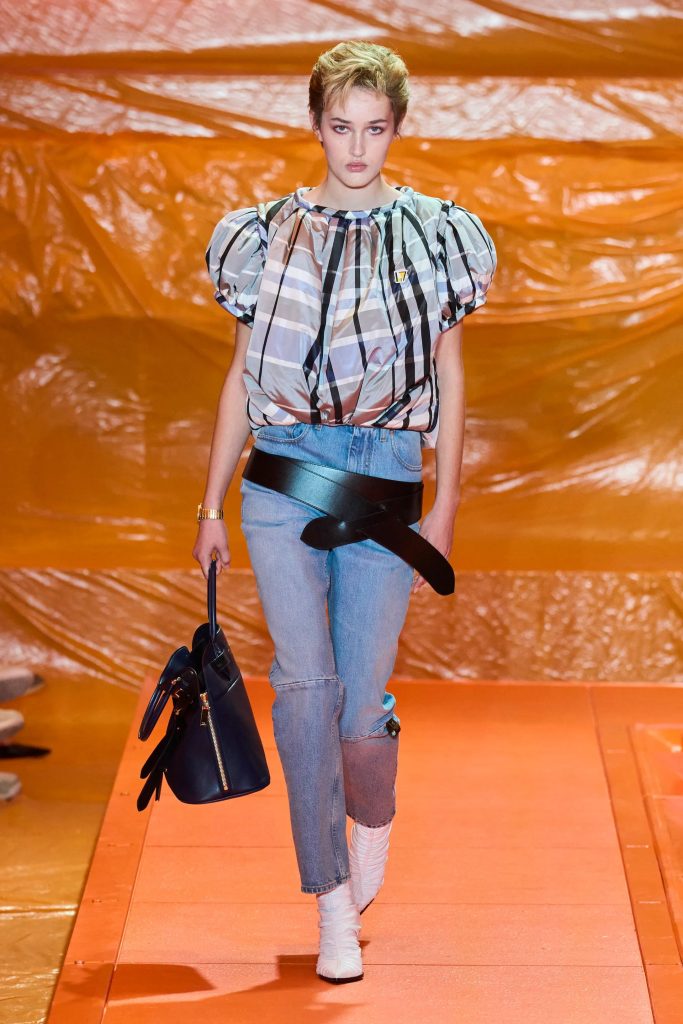 Louis Vuitton Cropped slim-straight jeans with knee details
Similar Styles:
SLVRLAKE High-Rise Slim Fit Jeans ($290), Citizens of Humanity Agni Slim Fit Utility Organic Cotton Jeans ($238)