For those of you guys who don't really love the oversized denim and leather looks seen in most fashion shows, there is Celine.
Keeping it skinny, or at least, slim, most of their jeans and leather pants are actually fitted, with only some of them in a slouchier relaxed cut.
Celine also brought back the leather/denim chaps – a much sought after item a couple of years ago. We know that judging from our readers inquiries, asking about that specific style lots of times. And the ladies, too, definitely!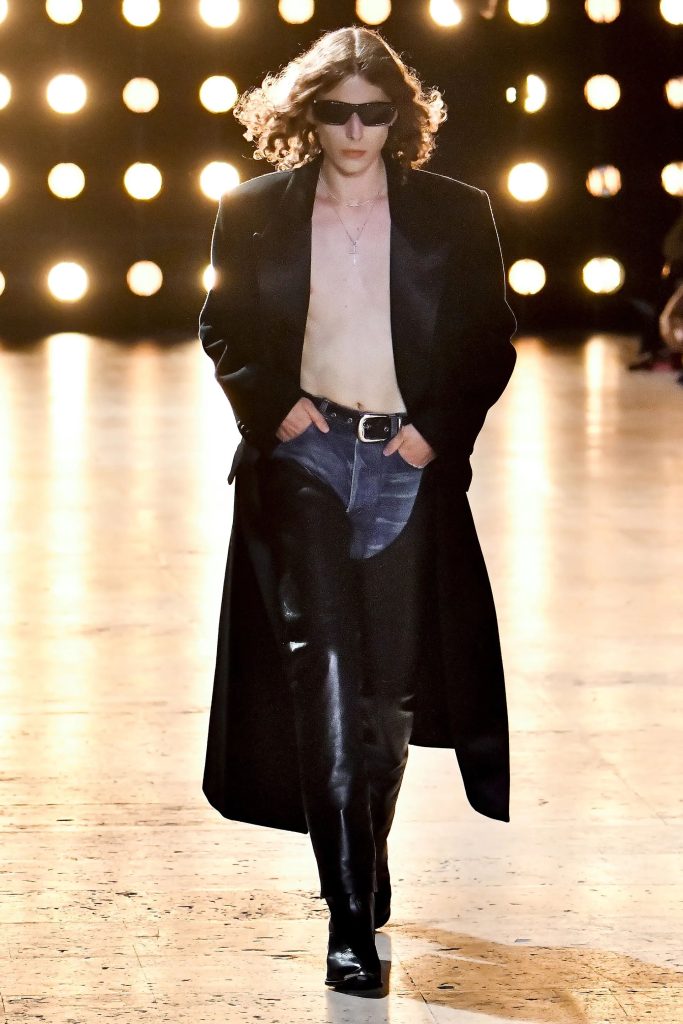 The most popular denim uniform of jeans worn with leather jackets is definitely continuing a favorite with the brand and very much with most of us denim and leather lovers.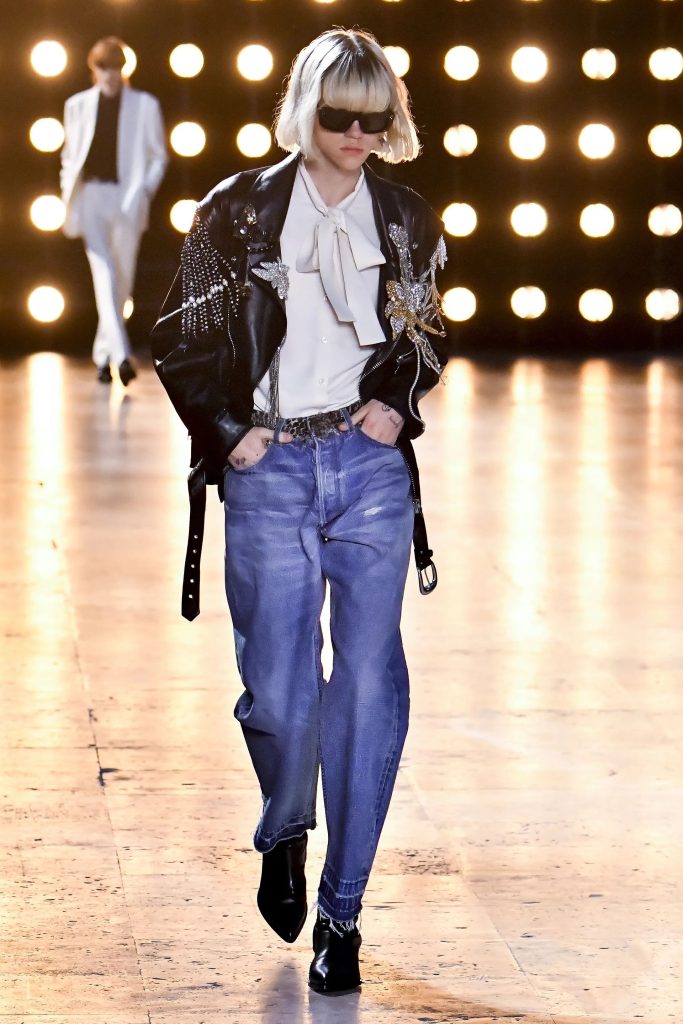 And most dominant in this show were the leathers. Jackets and pants both uber- and over sized as well as super skinny and definitely very sexy – those skinny leather jeans!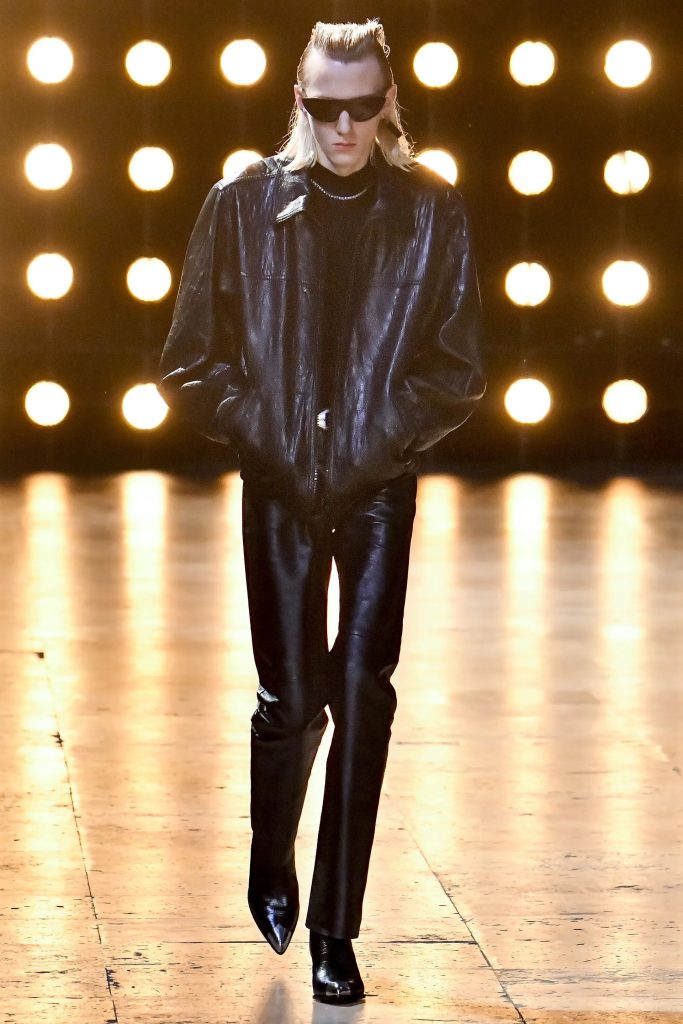 You can shop for the current Celine men collection at MR. PORTER, YOOX, and at italist.