If you recently have been shopping for jeans online or in stores, you probably felt the same way we do.
What happened to the term "boyfriend jeans"? How come nowadays brands classify their wide-leg, high-rise jeans as boyfriends?
Aren't boyfriend jeans supposed to be oversized (he's probably wearing a bigger size than you!), low-slung, baggy and a little saggy on the back and – at the most – a bit tapered at the leg, perfect for cuffing?
At least, this was the correct description of boyfriend jeans back in 2008, when Current/Elliott first came up with this amazing "new forever trending" definition.
What exactly are boyfriend jeans? They're supposed to be your borrowed-from-the-boys jeans with that anti fit described above. Nothing high rise or wide-leg. Or do you by any chance see a lot of guys out there wearing wide-leg jeans, or high rises?
So this is why we are calling out to all the denim brands – bring us back the classic boyfriend jeans! Lower rise with a bit of a drop-crotch like slouchy fit.
We have searched for some of the best options of boyfriend jeans available right now but most of them come in a rather slim fit these days. So if you want to get that perfect borrowed-from-the-guys look, we suggest to size up. Remember, boyfriend jeans loose the look, or their "meaning" if you wear them too fitted or get them in a too high a rise. Those would qualify more as being mom jeans.
Another option for you would be to actually shop in the men's department. I, personally, always go for a pair of the men's Levi's 501 jeans.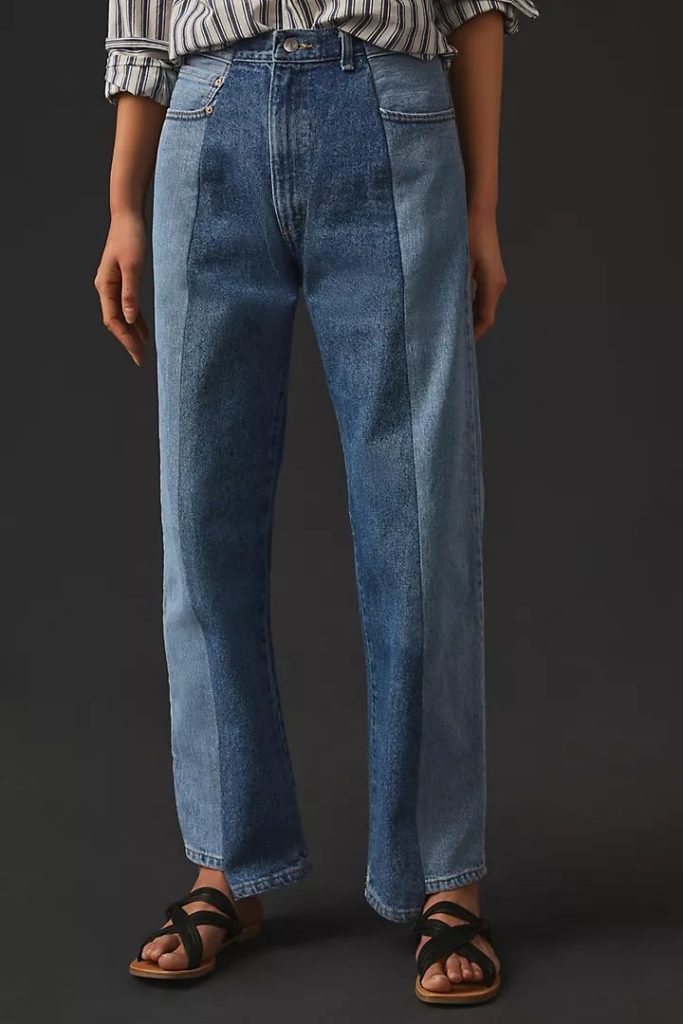 E.L.V. Denim The Contrast Boyfriend Jeans ($460)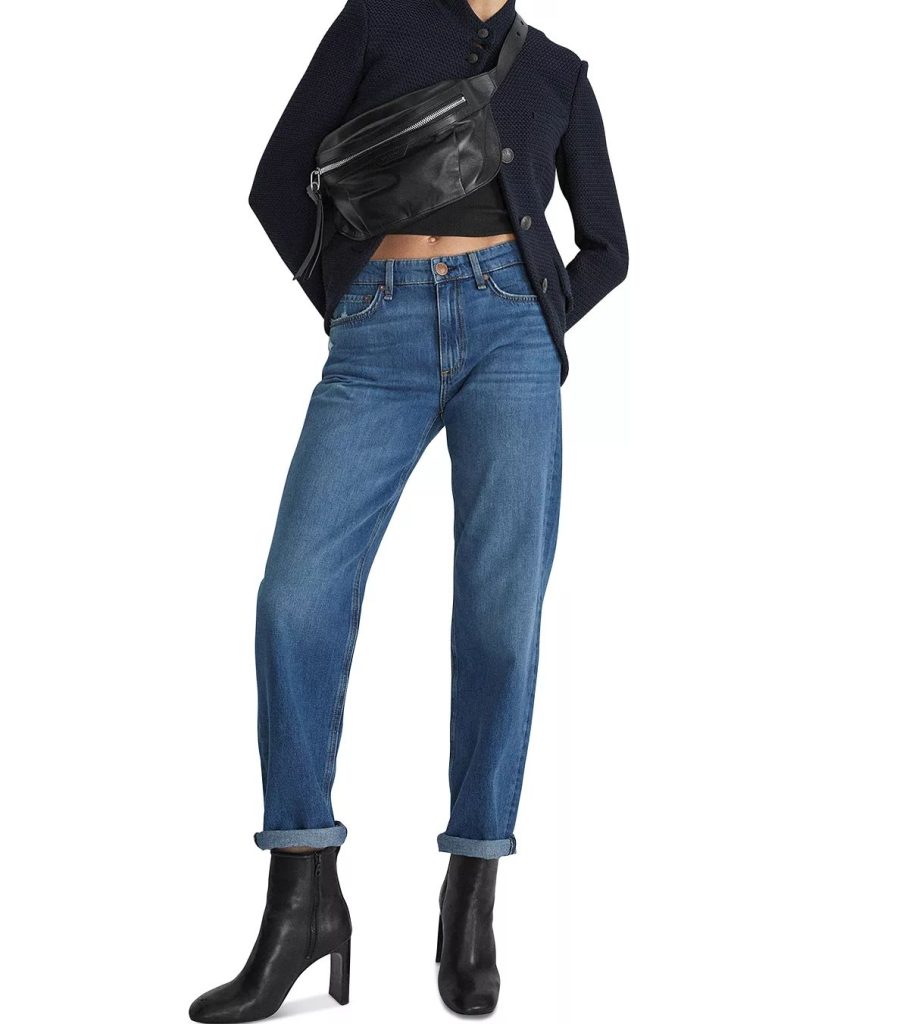 rag & bone Dre Mid-Rise Baggy Boyfriend Jeans ($225)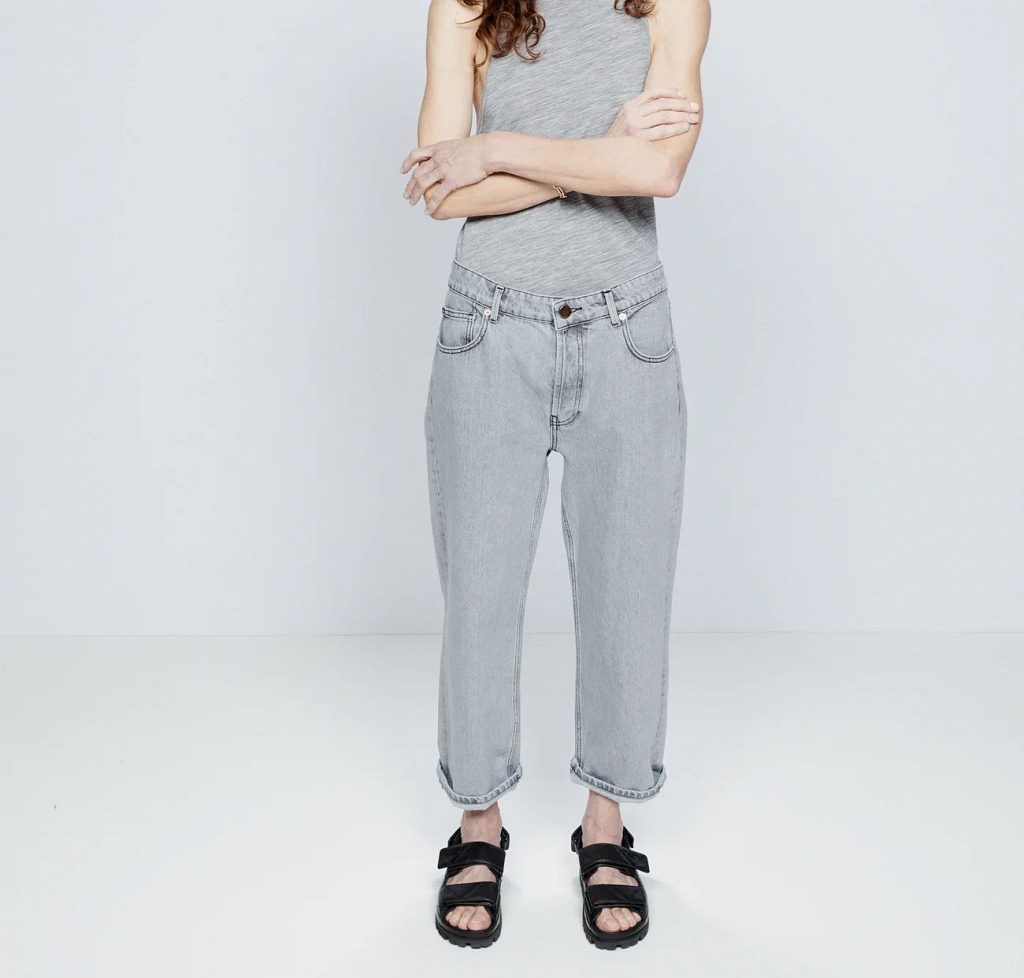 Raey Dad Organic Cotton Baggy Boyfriend Jeans ($255) – available in many more washes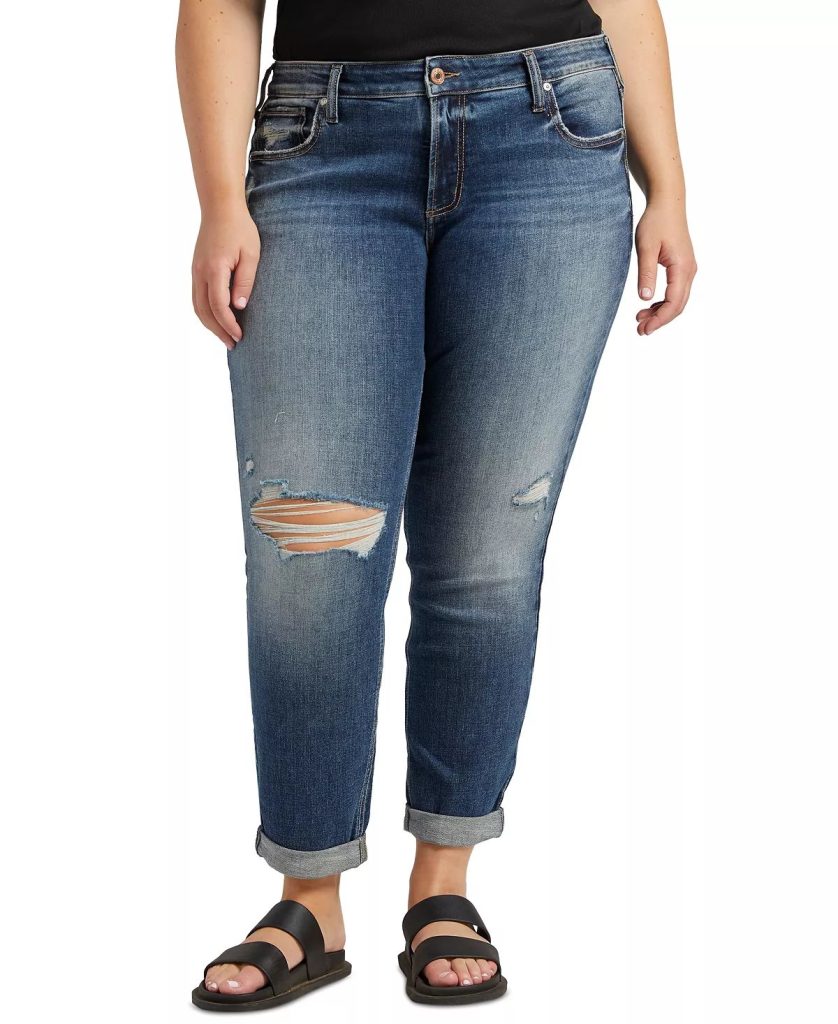 Silver Jeans Co. Plus Size Destructed Boyfriend Jeans ($74)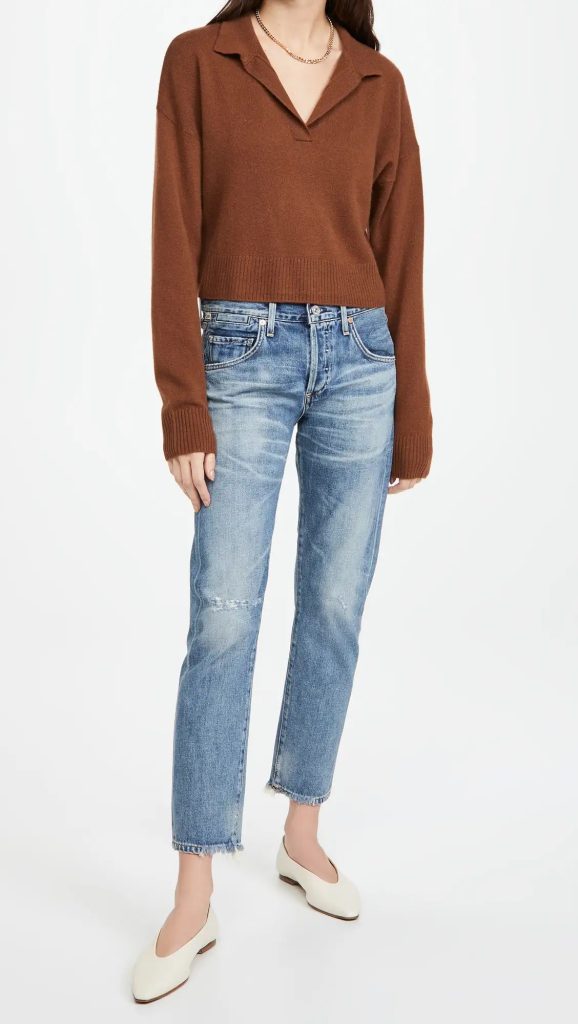 Citizens of Humanity Emerson Boyfriend Jeans ($248) – more washes available here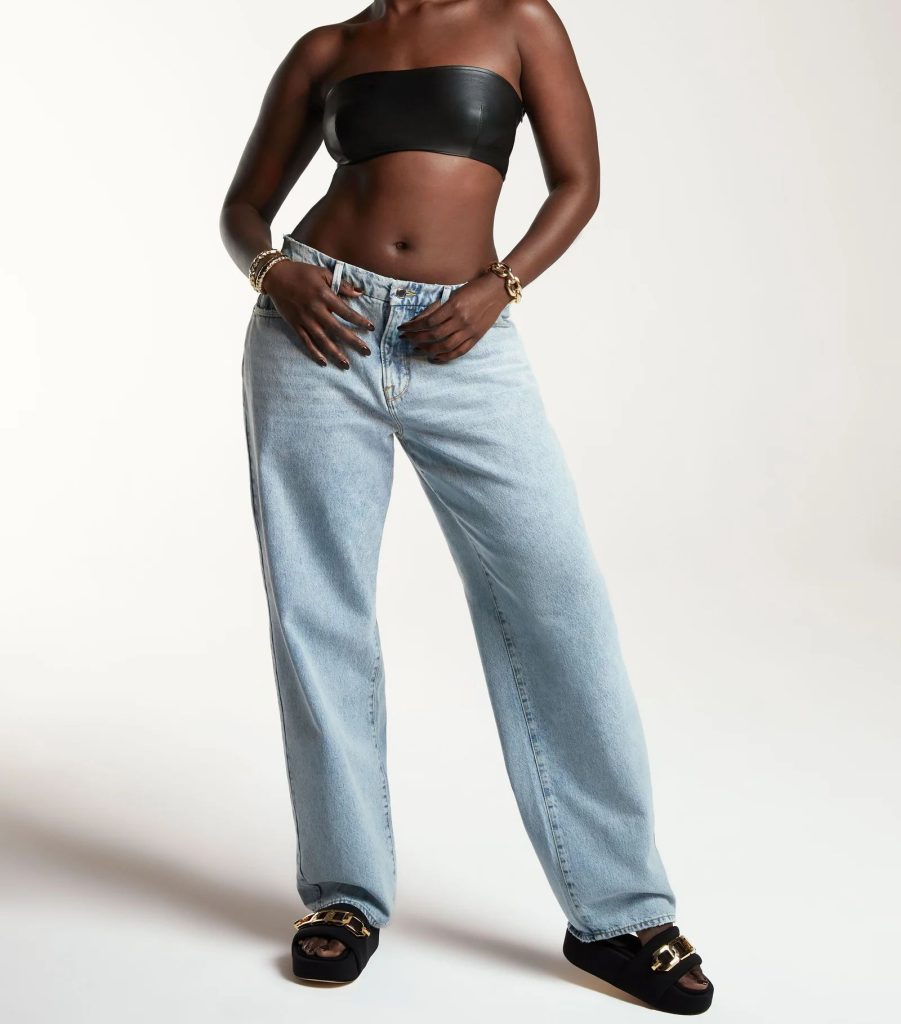 Good American GOOD 90s Loose Jeans ($155)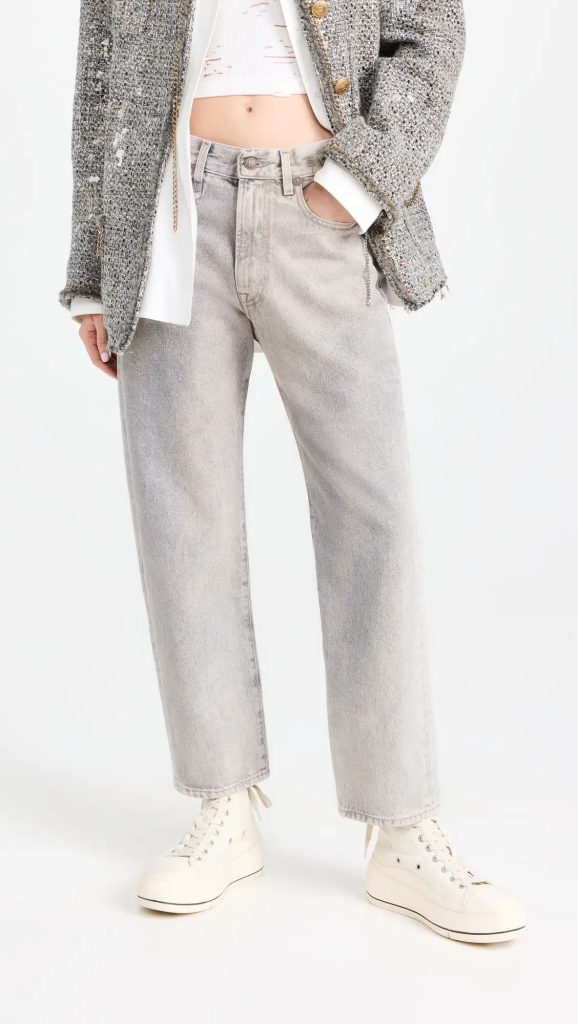 R13 Boyfriend Jeans ($650)
AGLDE Low-Rise Organic Boyfriend Jeans ($230)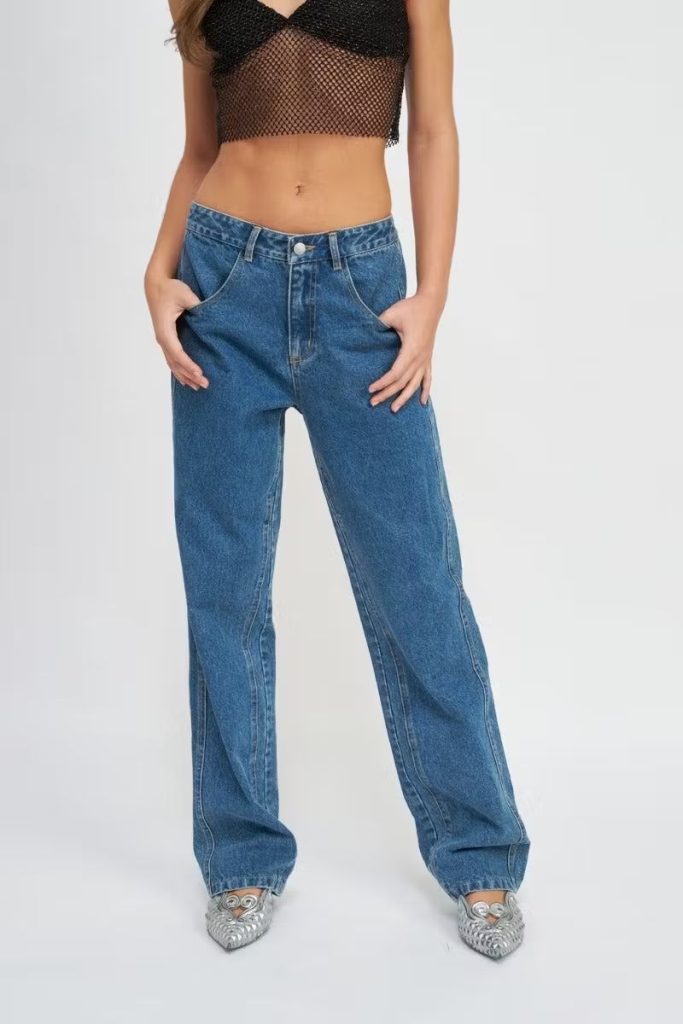 Emory Park Denim Rowan Boyfriend Jeans ($68)