Ok, so Puma and Anonymous Club are not really about denim. But what called out to us were the campaign images of this collaboration which do contain (plastic covered) jeans.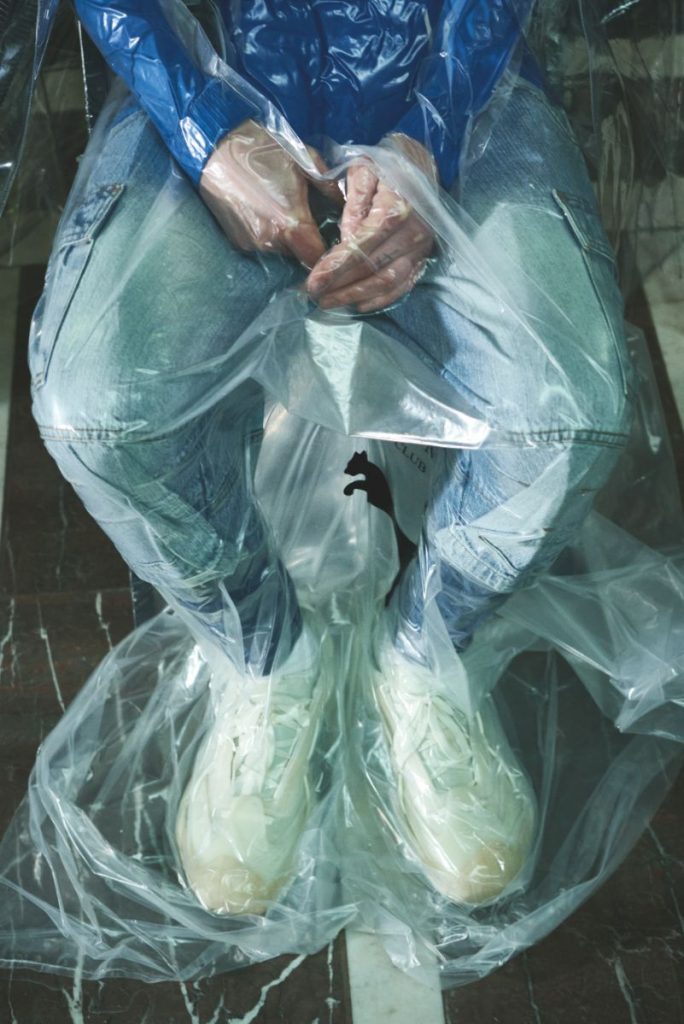 PUMA tapped Anonymous Club, a creative collective company which is run by Hood by Air's Shayne Oliver and a core group of collaborators, to re-envision the Plexus in a new and unique way, arriving in the form of the Plexus Vinyl. PUMA's futuristic Plexus arrived in early 2023, as a fresh and progressive silhouette, inspired by a similar model from PUMA's archive, the Mostro.
This is just about well, how far fashion really goes. Like, why would you want to cover your denims – or anything as a matter of fact – with transparent plastic? Ok for sneakers, but your denims? Let's be honest, if you are the kind of person who likes to experiment with the newest new fashion trends, we say, go for it!
We, @Denimology do not judge, we just report and let you come to your own conclusions.
Therefore, check out below how your jeans and denim jackets would look if you wore them under some transparent plastic – cover? – wrap?
The PUMA x Anonymous Club Plexus Vinyl will be available as of August 5th, 2023, at PUMA.com and PUMA flagship stores.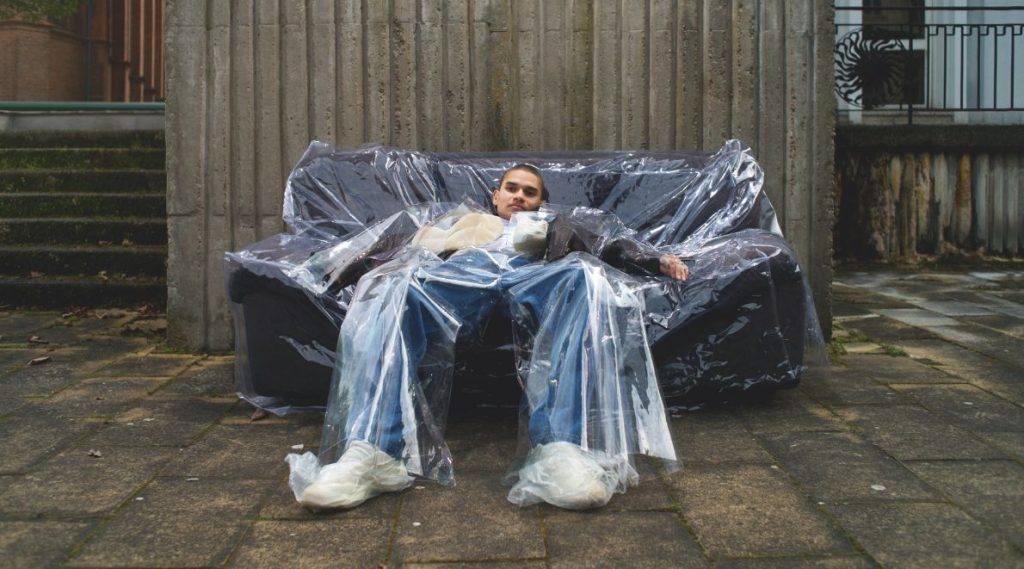 {images courtesy Puma x Anonymous Club}