Sometimes we look at our denim closet full of blues and blacks and the feeling we get is – like I really do feel like wearing something totally different today.
But the thing is, I do not want to give up on my denim, so what are my options?
Versace's resort 2023 might just have the answer for you. Or, at least, maybe inspire you to shop for similar items —-
Embellished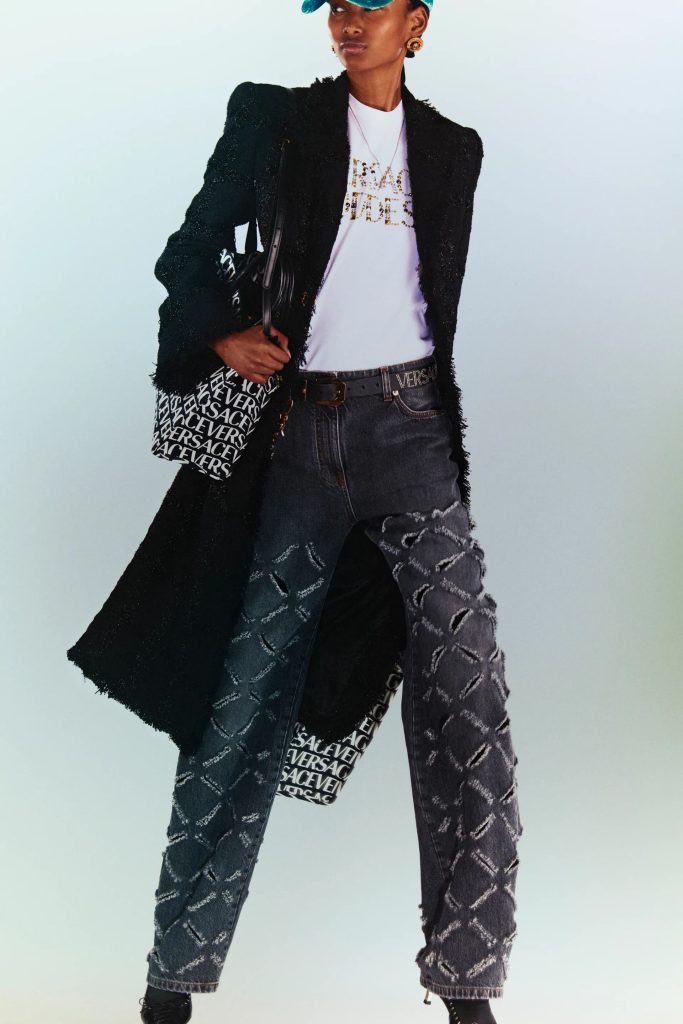 Colored and/or Logos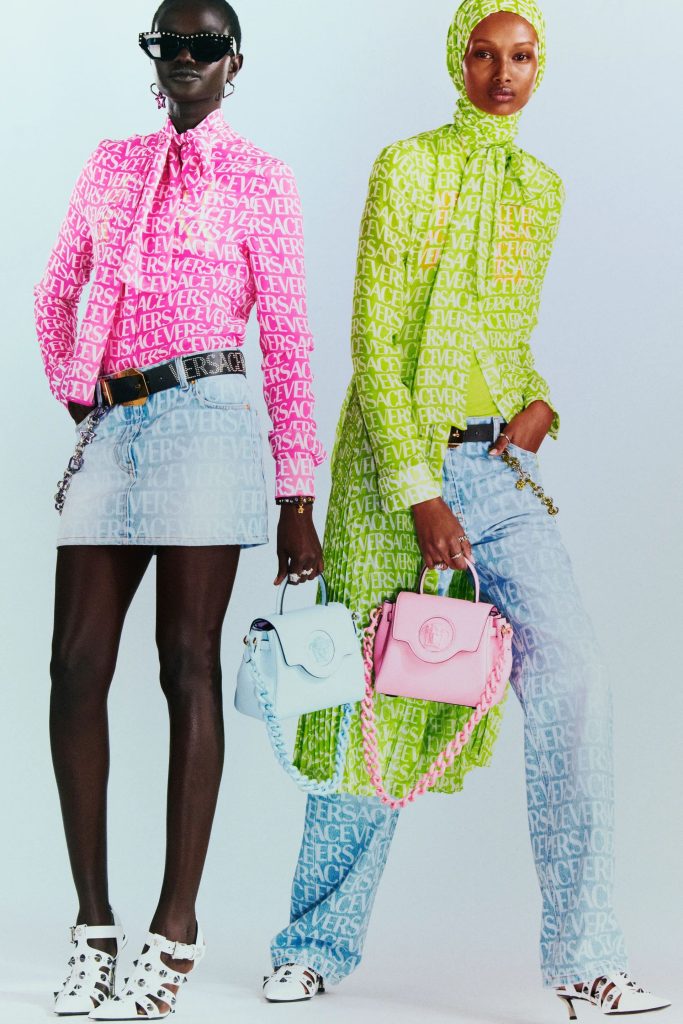 Zipper details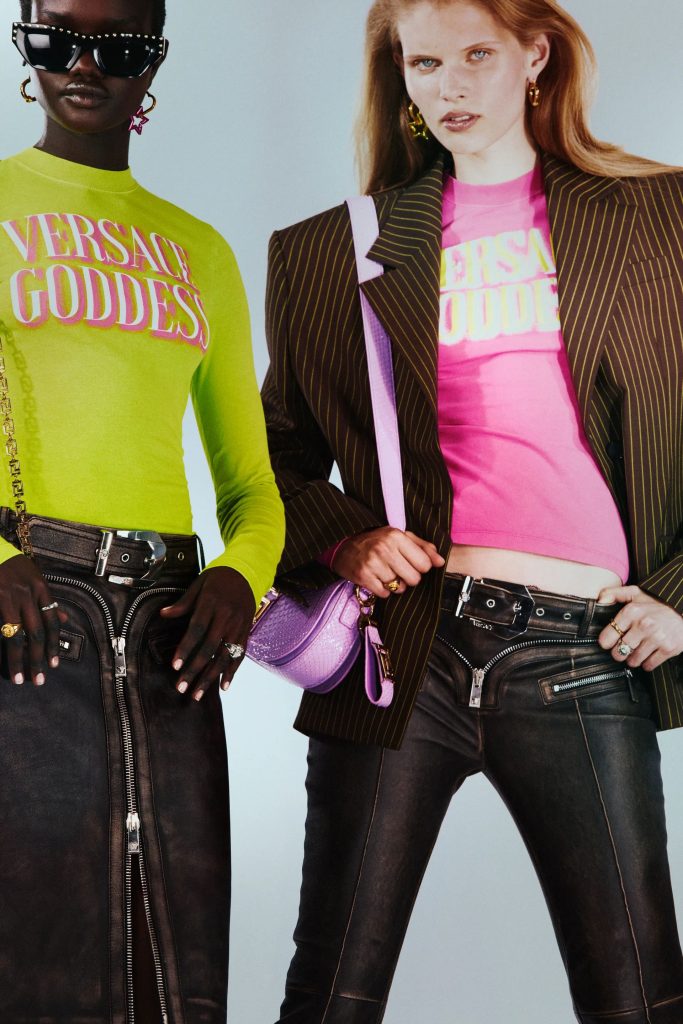 Here, at Denimology, we are all about options, different, trendy, and, definitely, about shopping LOL!
Above you can check out Versace's inspiring looks for your resort 2023/24 time. This collection will be available only in a few months from now.
Therefore, for the inpatients (like us) we made it even better. No wait time included – scroll down for very similar options recommended by our team which you can buy right now. Why wait if you can do it RN – that's our way:-)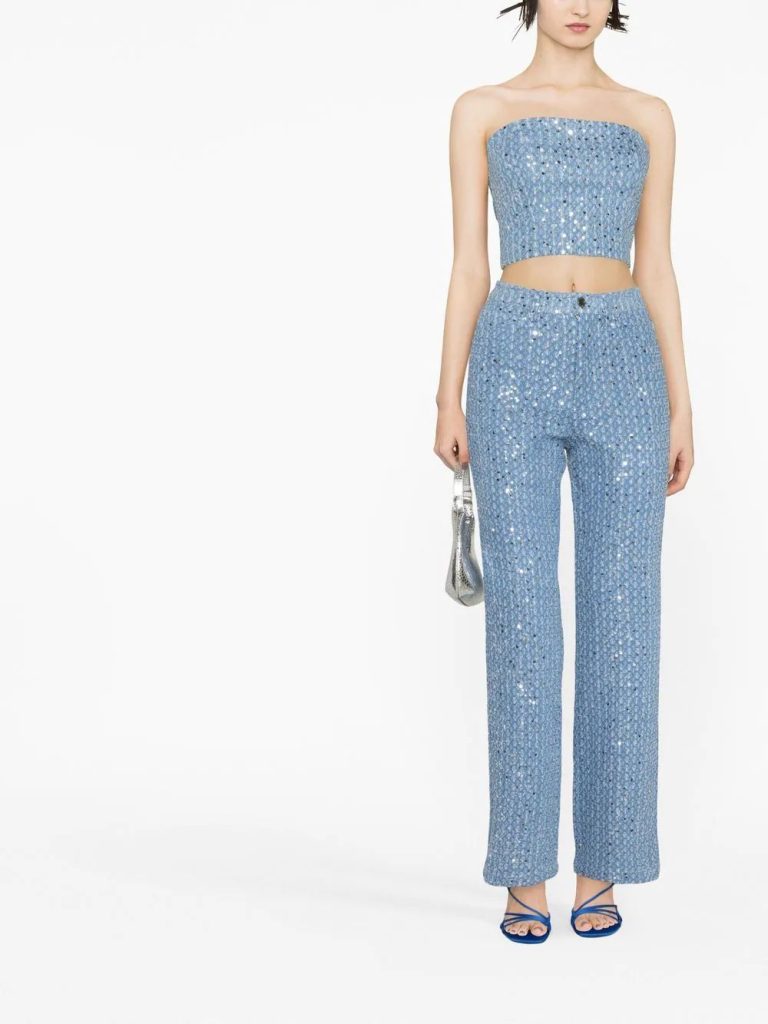 ROTATE Sequin-Embellished Jeans ($276)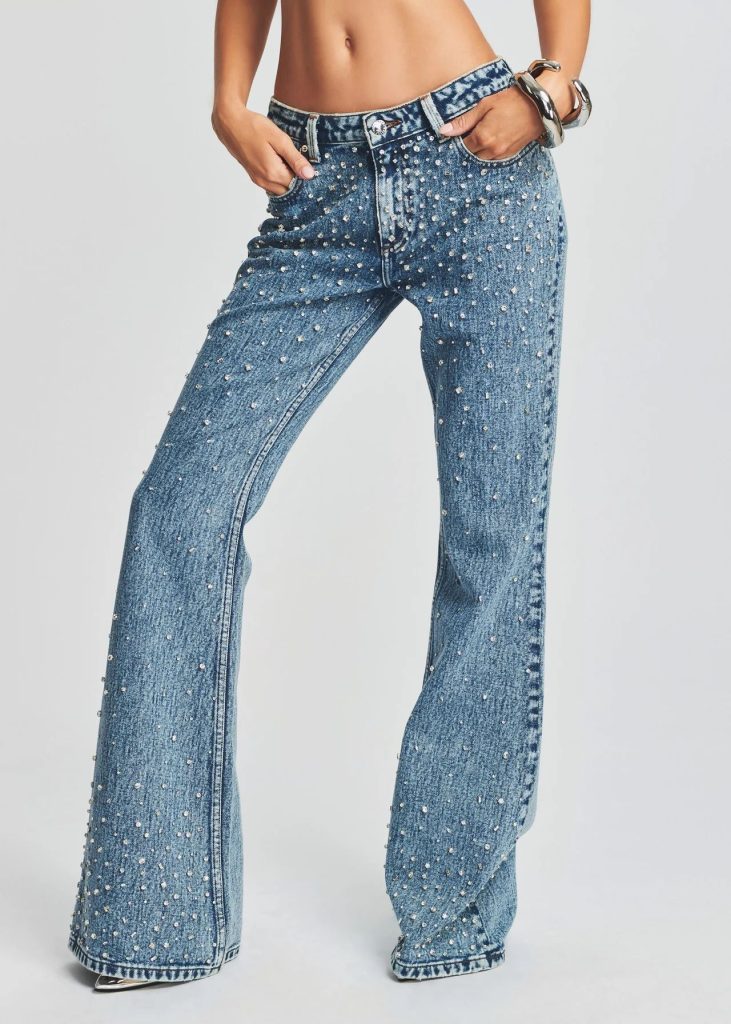 Retrofête Moore Mid-Rise Flare Crystal Embellished Jeans ($695)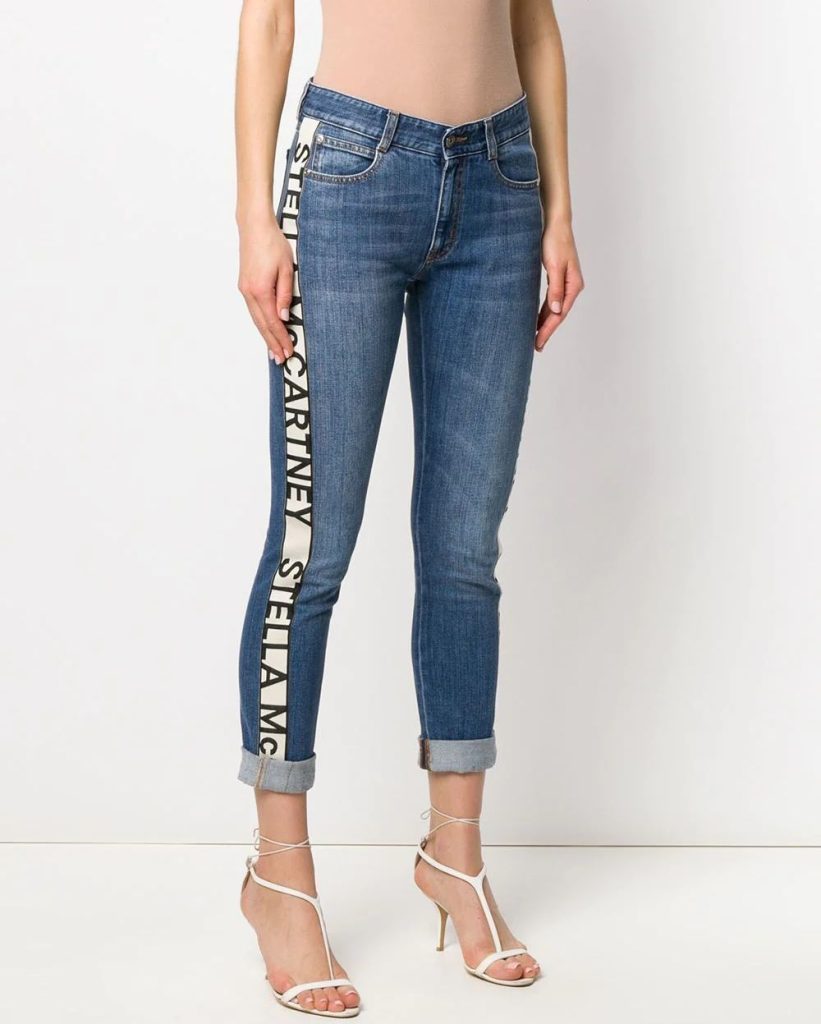 Stella McCartney Logo-Stripe Cropped Jeans ($530)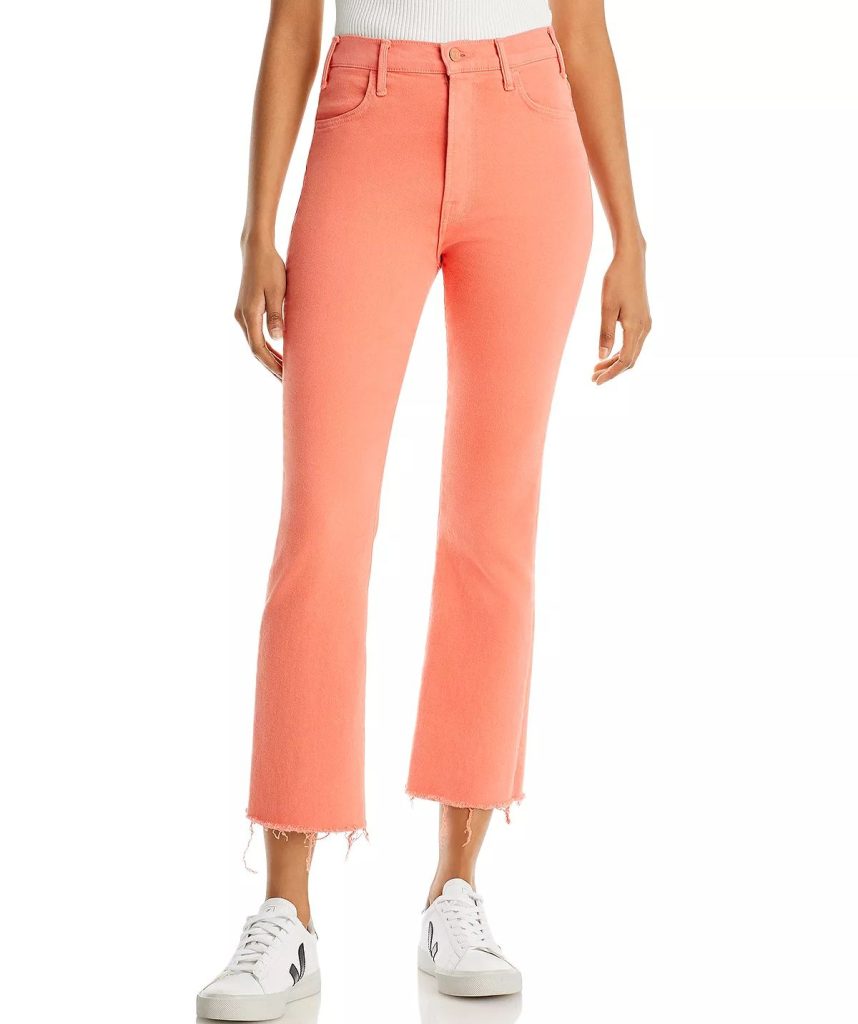 MOTHER The Hustler High-Rise Frayed Flare Leg Ankle Jeans (on sale $152.60)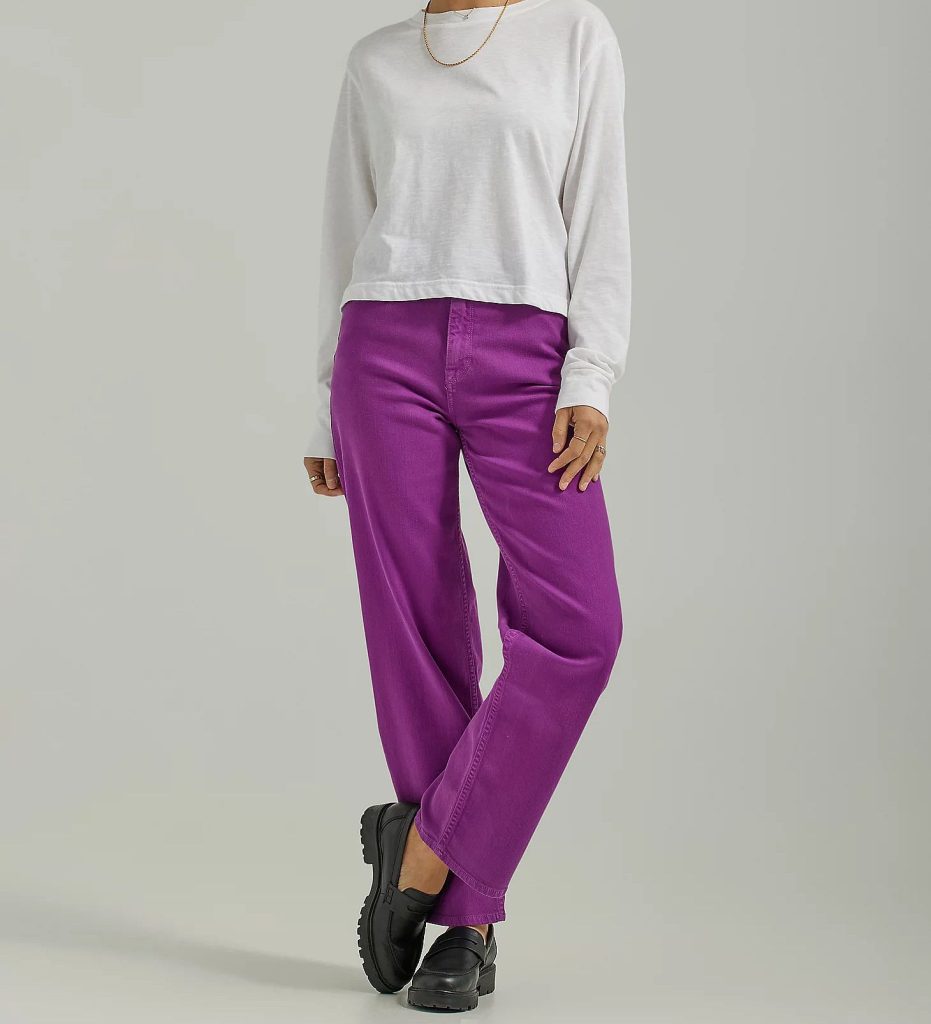 Lee High-Rise Wide Leg Jeans in purple and in green ($118 – 30% with code)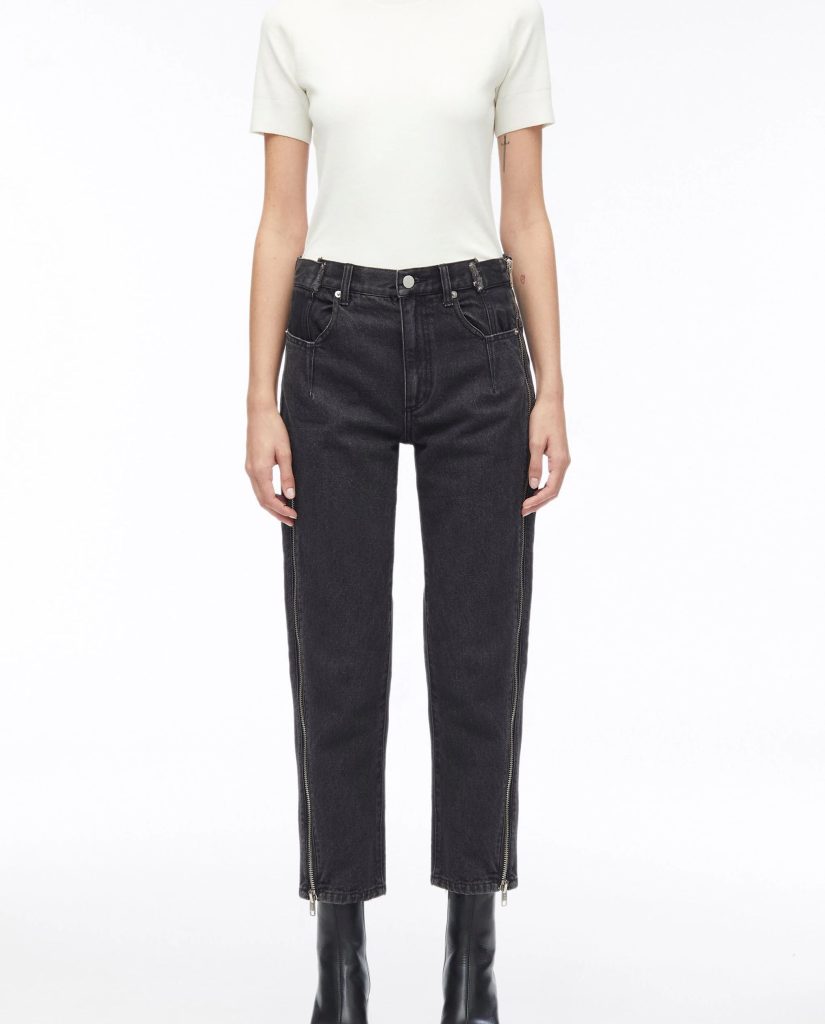 3.1 Phillip Lim Zippered Pants ($395) – also available in a vintage light blue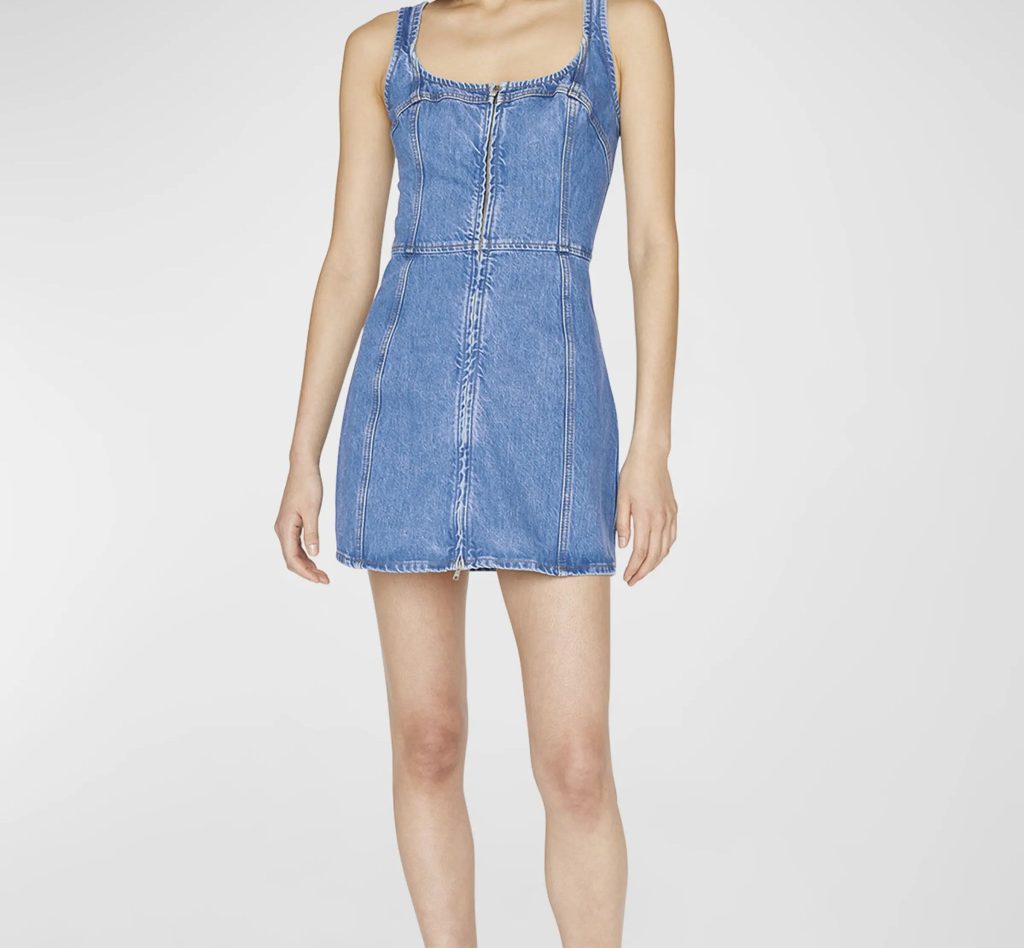 FRAME Denim Zip-Front Mini Dress ($318)