After many summer seasons which were all about short-short and destructed denim shorts we now entered a new area! This is the season of the long and over-long denim shorts.
We're not saying that your beloved ripped and distressed shortie shorts are "off" now, but just that we are adding the new and fashionable longer length styles:-). And just FYI – you can still do as ripped and distressed as you want – check it our below!
The "new" length can be anywhere from the middle of your upper legs on to down below the knee. It's up to your personal preference and style. The same with the way you want them to fit. The bermudas can be like really tight and fitted just like cut-off jeggings, as well as oversized and baggy. Again, this only up to your personal style preference.
See below some of the best options available to buy right now – and – as always…
Happy Shopping!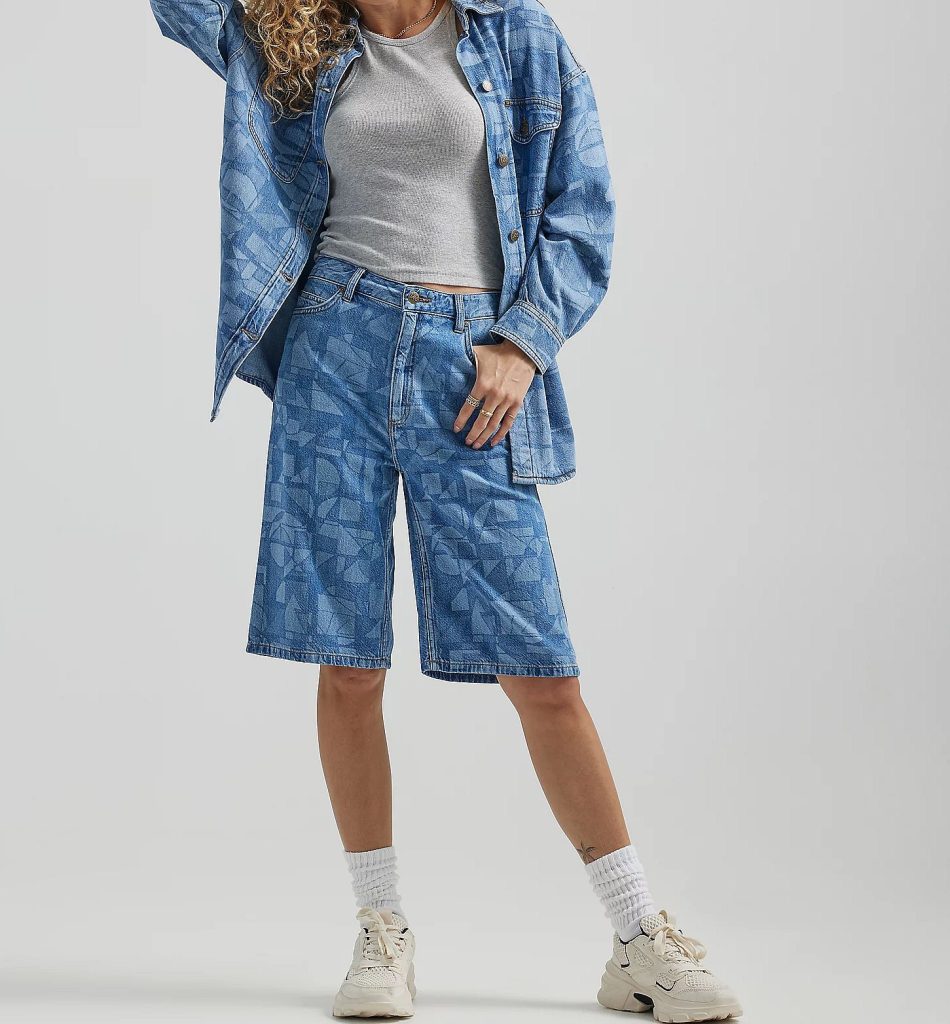 Lee Loose Fit Drop Crotch Lasered Denim Bermuda Shorts (w/promo code $88.20)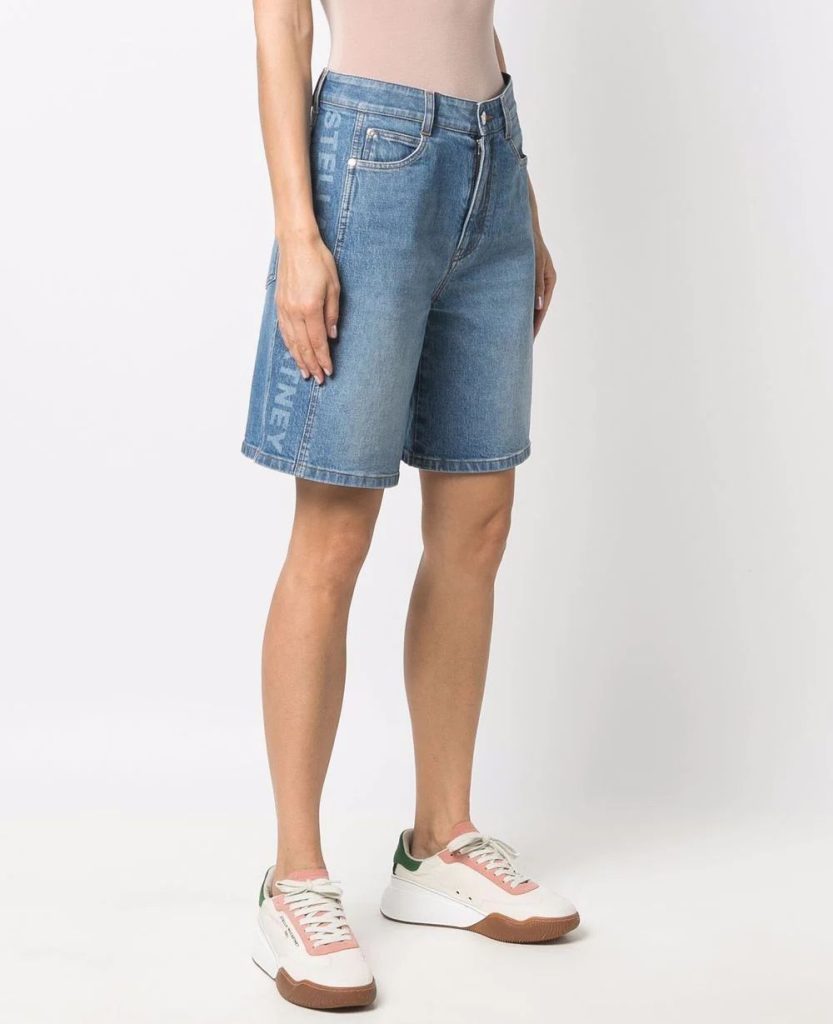 Stella McCartney Salt & Pepper Logo Denim Bermuda Shorts (on sale $349)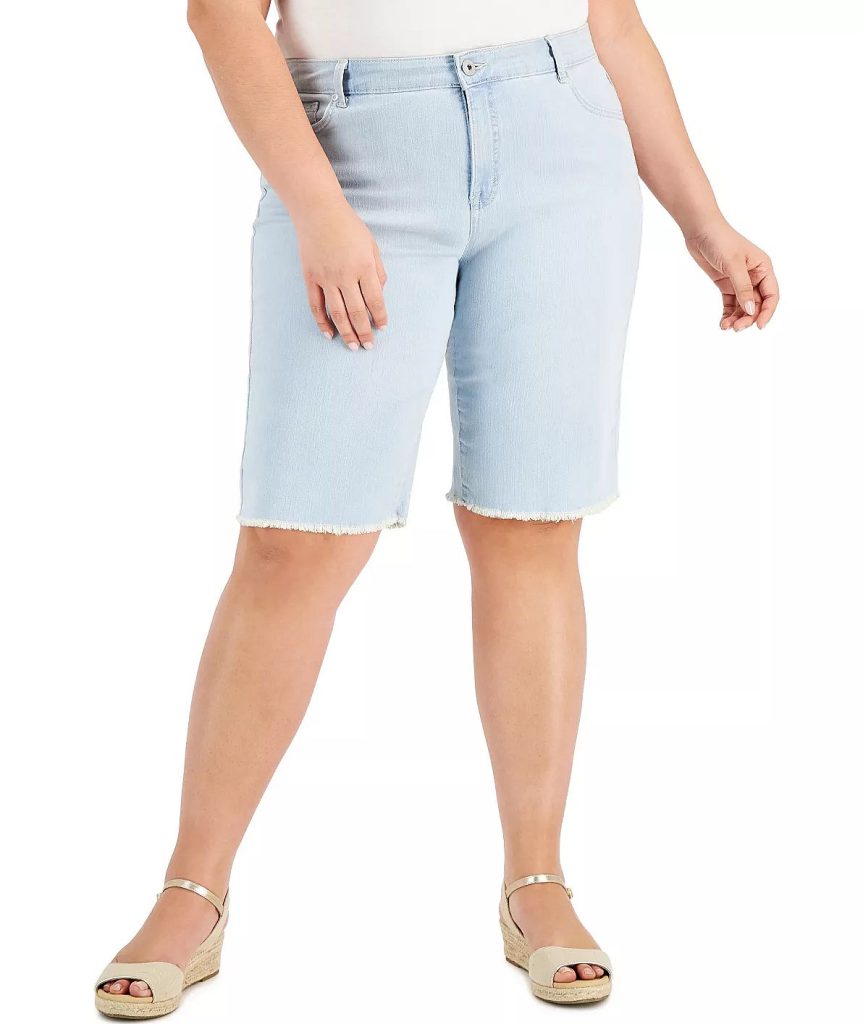 Style & Co Plus Size Raw-Edge Denim Bermuda Shorts ($44.50) – also available in more washes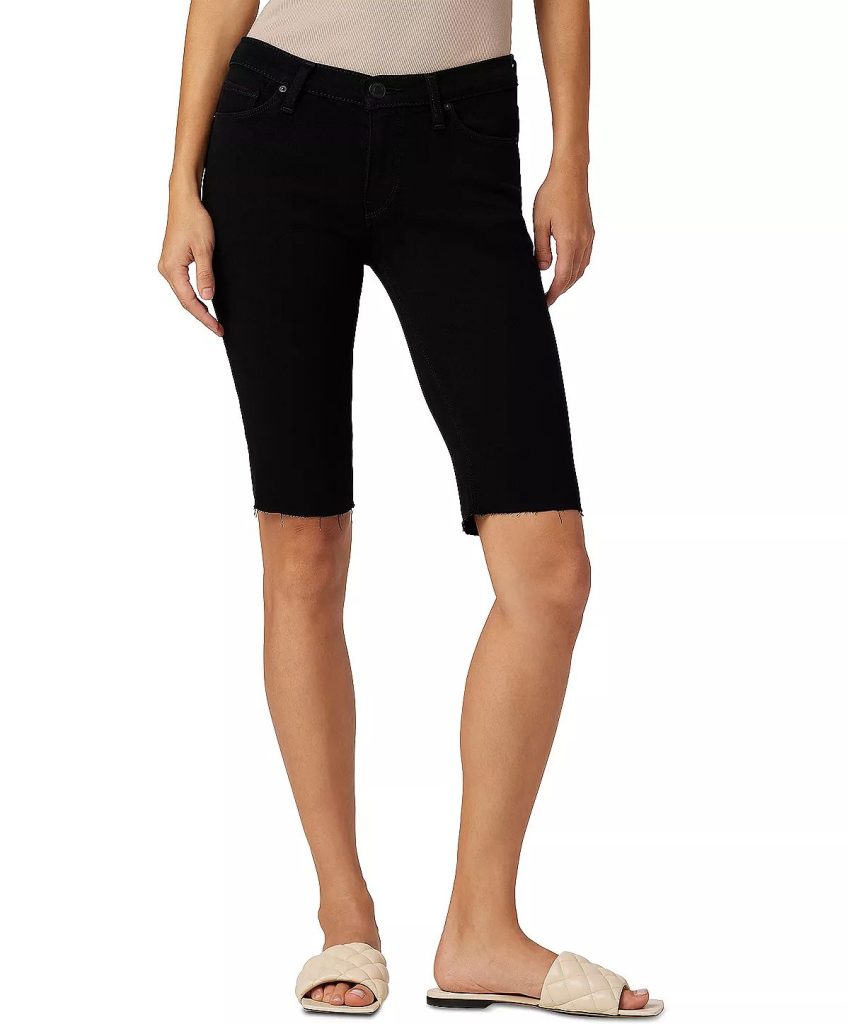 Hudson Amelia Mid-Rise Frayed Denim Bermuda Shorts ($155)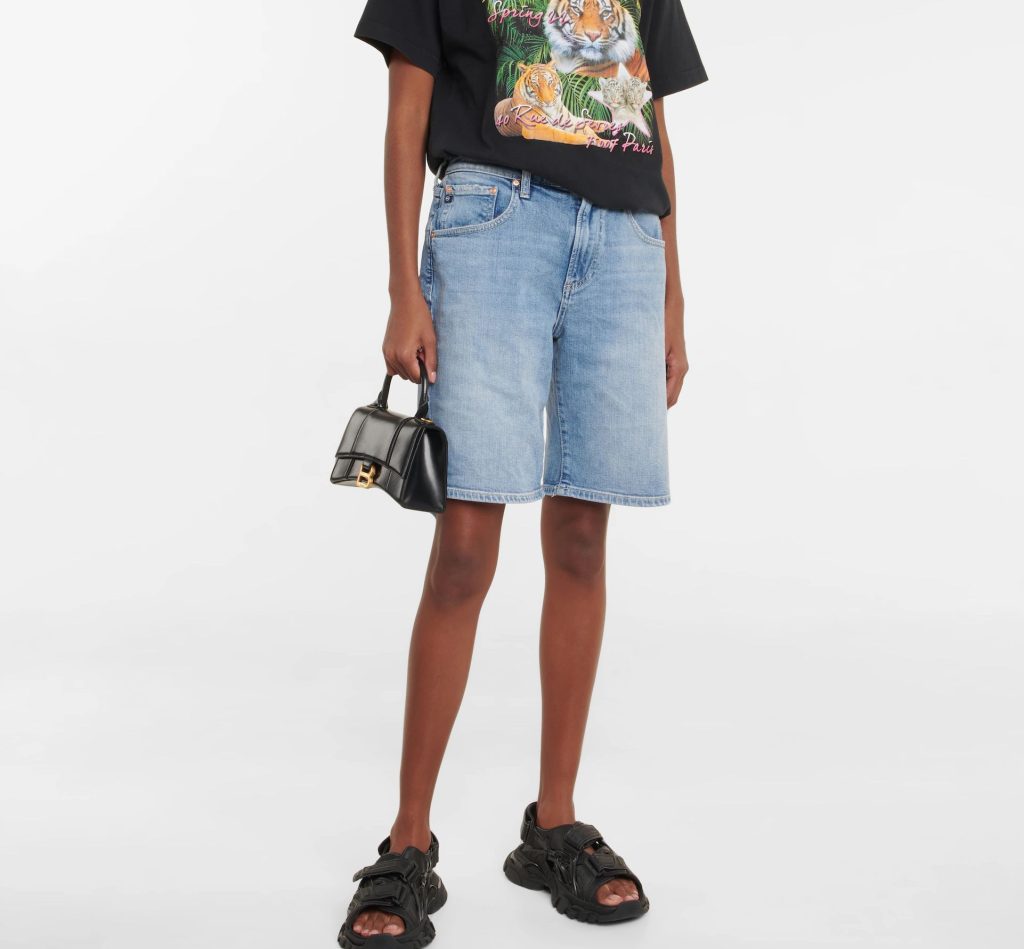 AG Jeans High-Rise Denim Bermuda Shorts (on sale $104)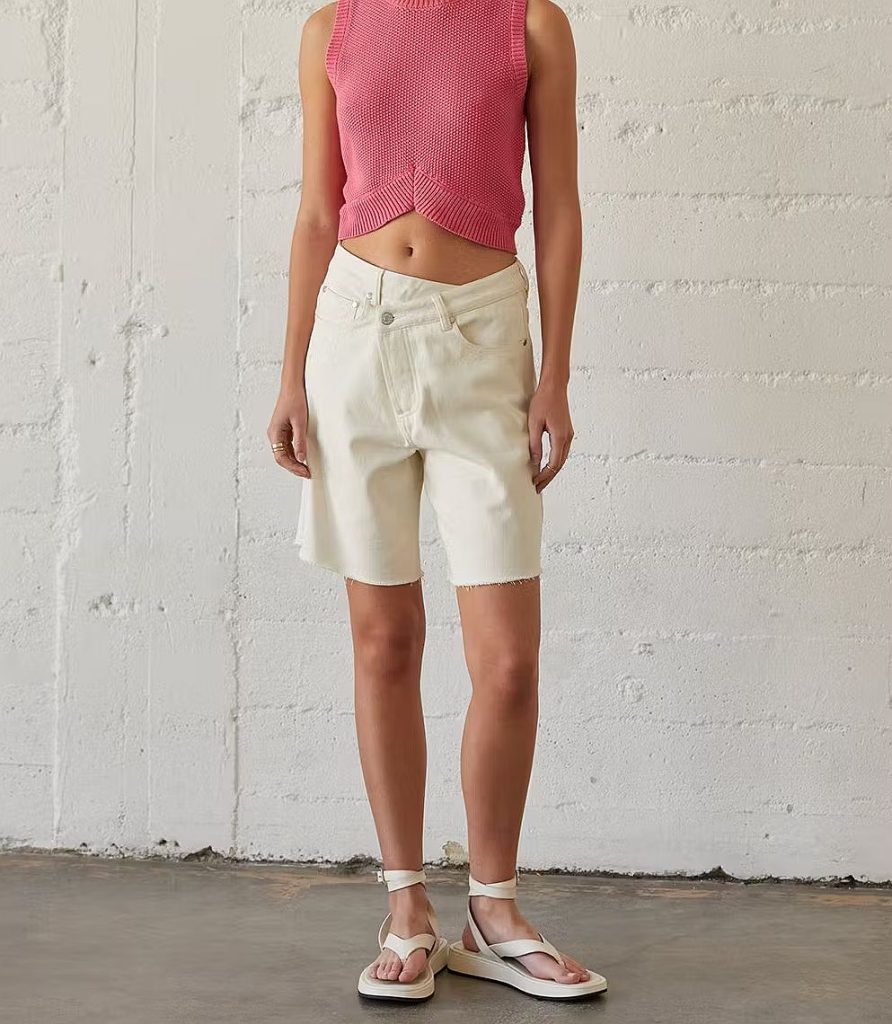 Crescent Leeor Denim Bermuda Shorts ($88) – also available in black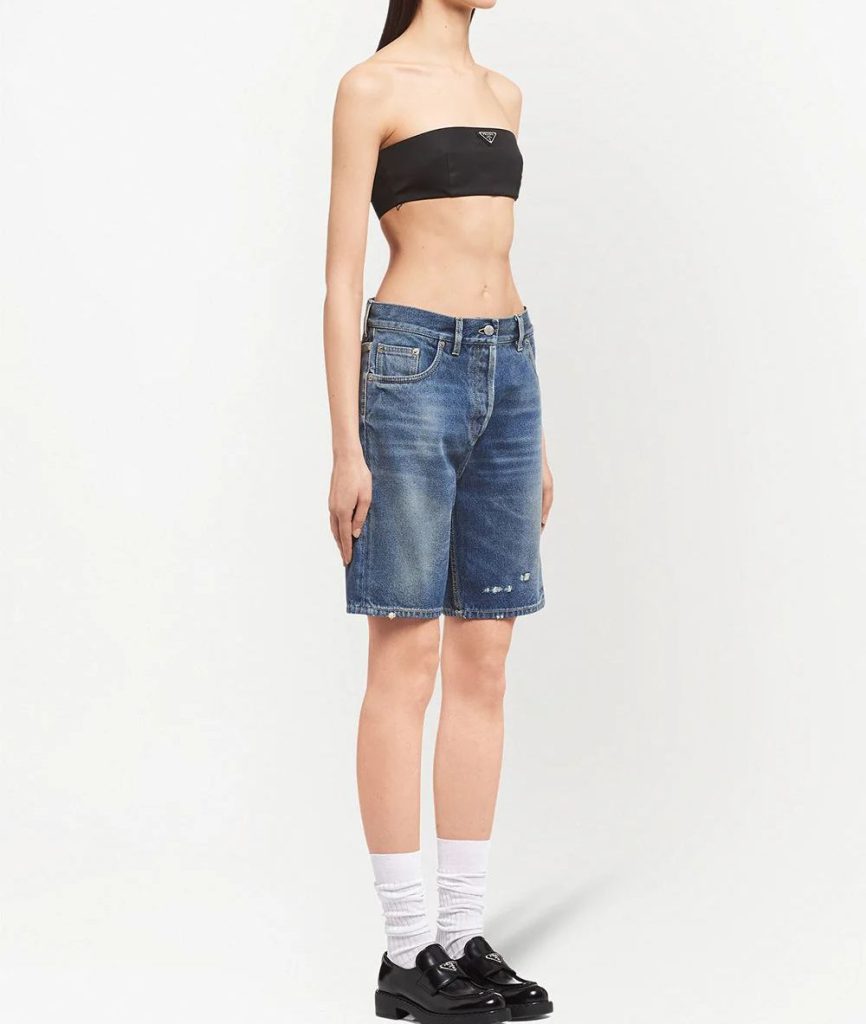 Prada Distressed Denim Bermuda Shorts ($1,200)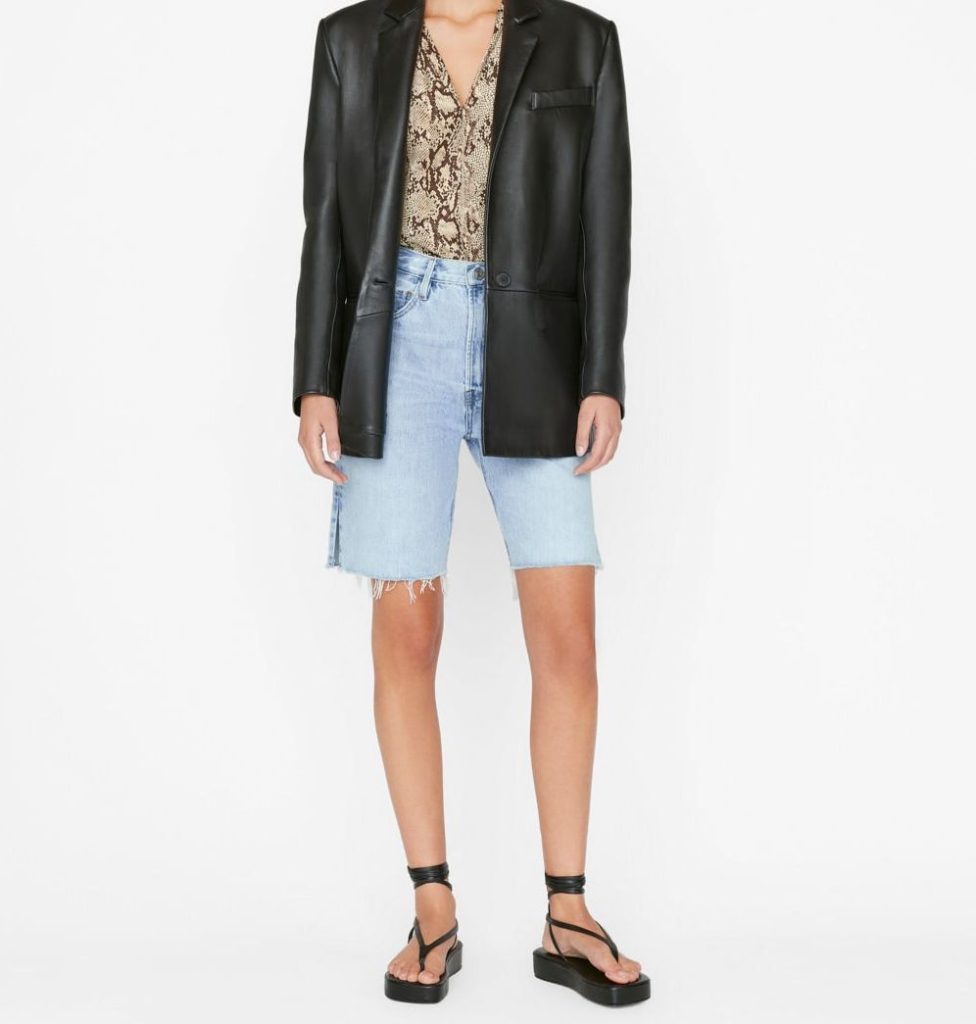 FRAME High-Rise Bermuda (on sale $152)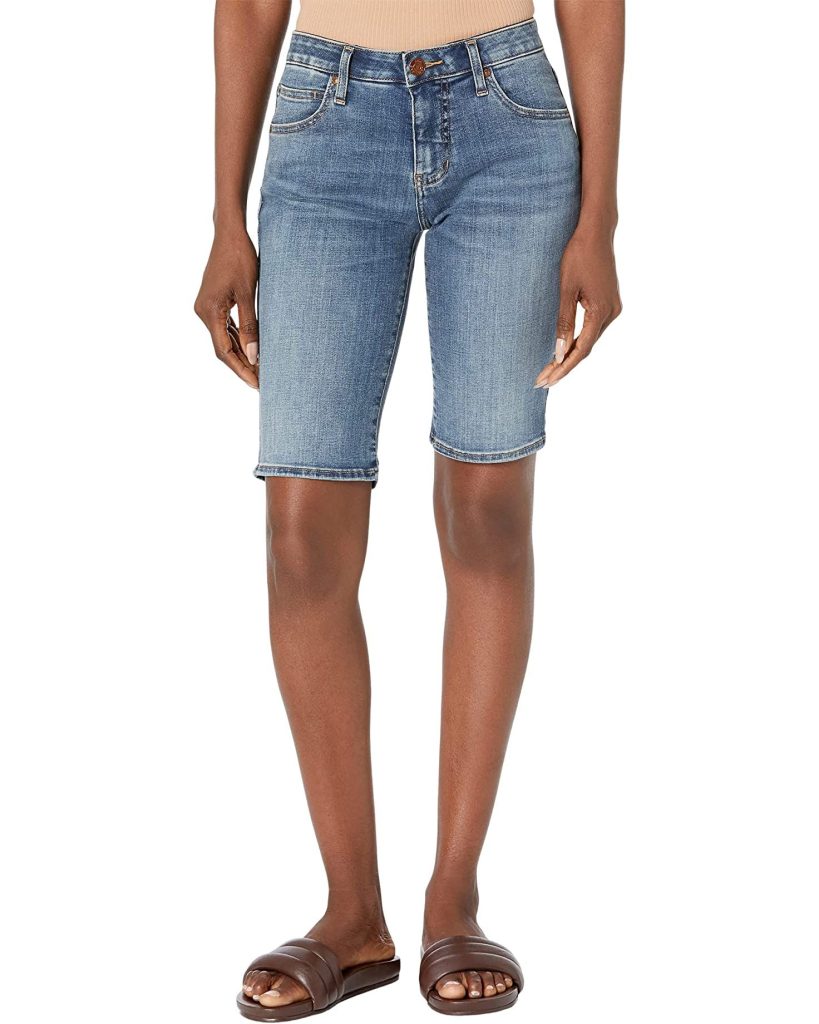 Jag Jeans Cecilia Bermuda ($68) – extended sizes available