Well, we have to say we're certainly not surprised about the one omni present denim style from Diesel's fall 2023 collection. The low and super-low rise jeans. We kind of even expected designer, Glenn Martens, to thoroughly explore this trend! And he didn't disappoint 😉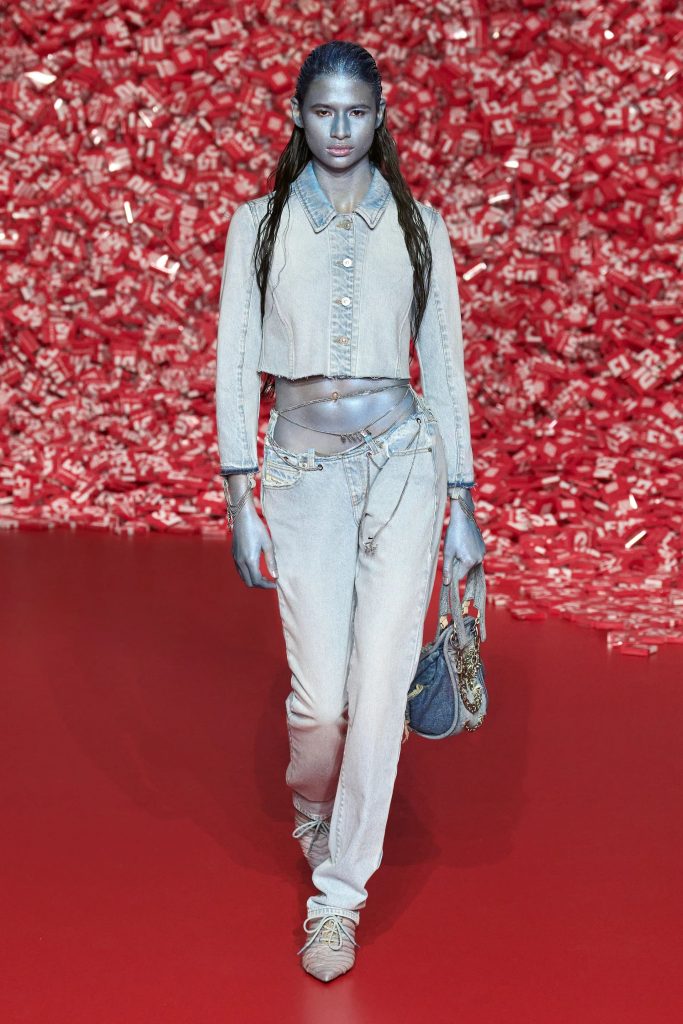 But instead of us talking much about all the fall 2023 looks, see for yourself. Watch the complete runway show in the video below this feature and check out our galleries with the main highlights.
And if this collection makes you feel like wanting to have right now (!yes please!), you can shop for Diesel clothing on their website, at YOOX, and there's a great Diesel sale at Cettire.
HIGHLIGHTS FROM THE DIESEL FALL 2023 RUNWAY LOOKS
Distressed jeans, overalls, dresses, and denim skirts with see-through meshed lace panels for her and for him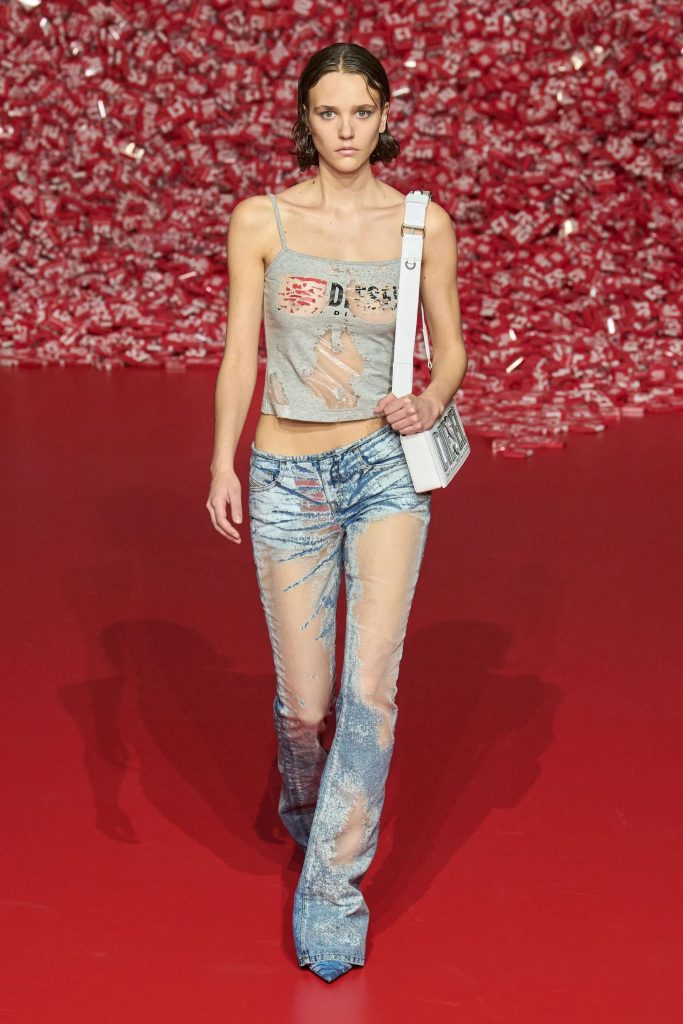 Feathered distressed denim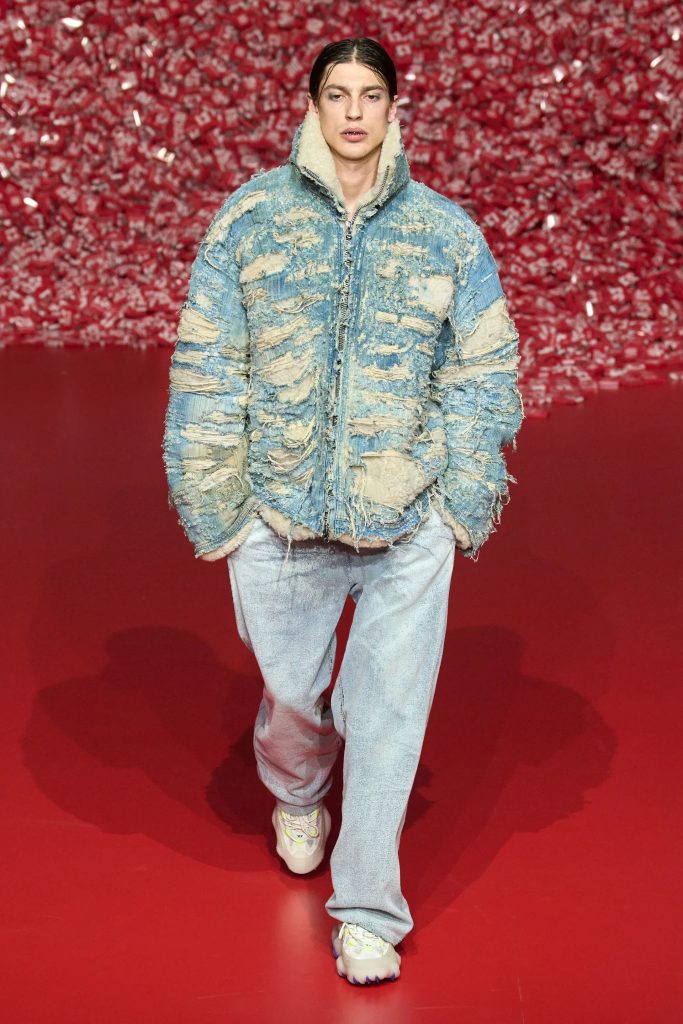 Leather – distressed, crinkled, embossed, and of course, black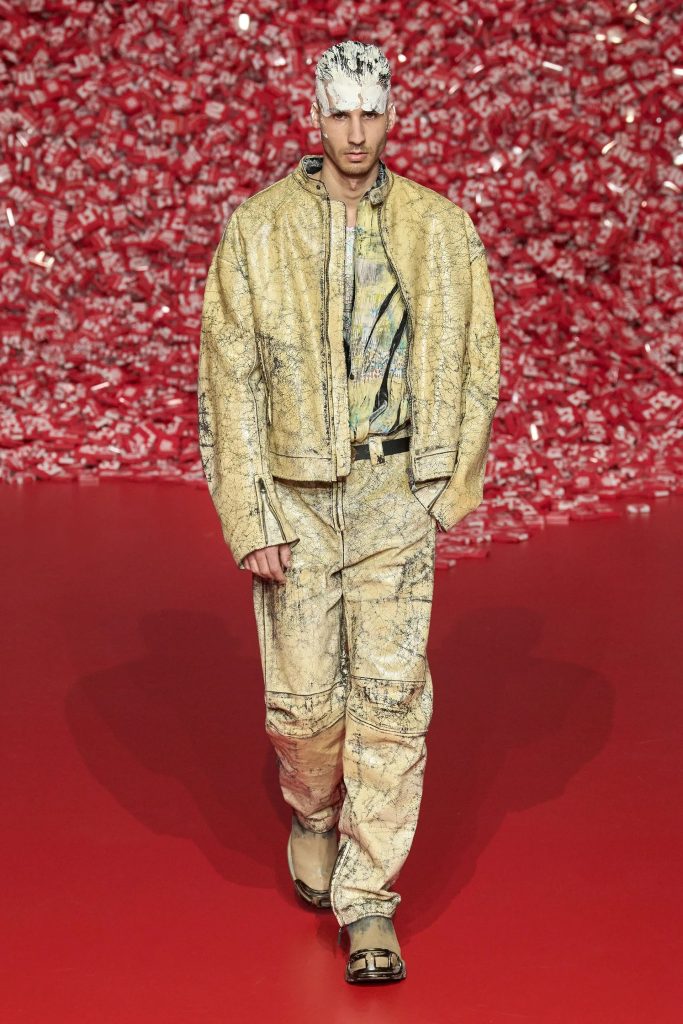 Multi panel distressed denim and denim suiting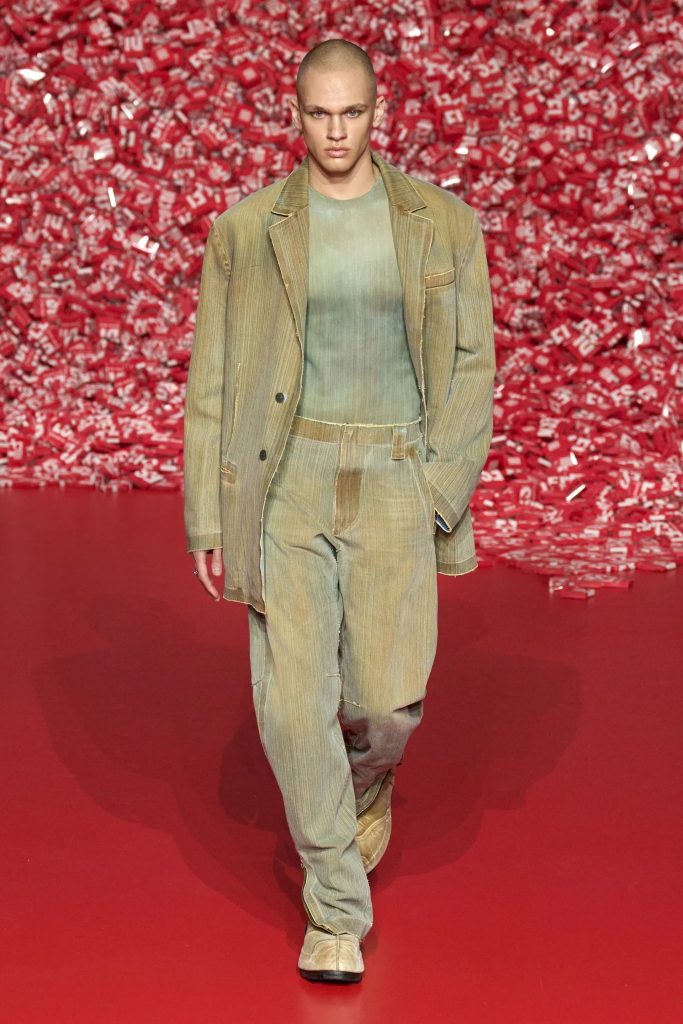 Distressed denim with color splash details and printed poster like images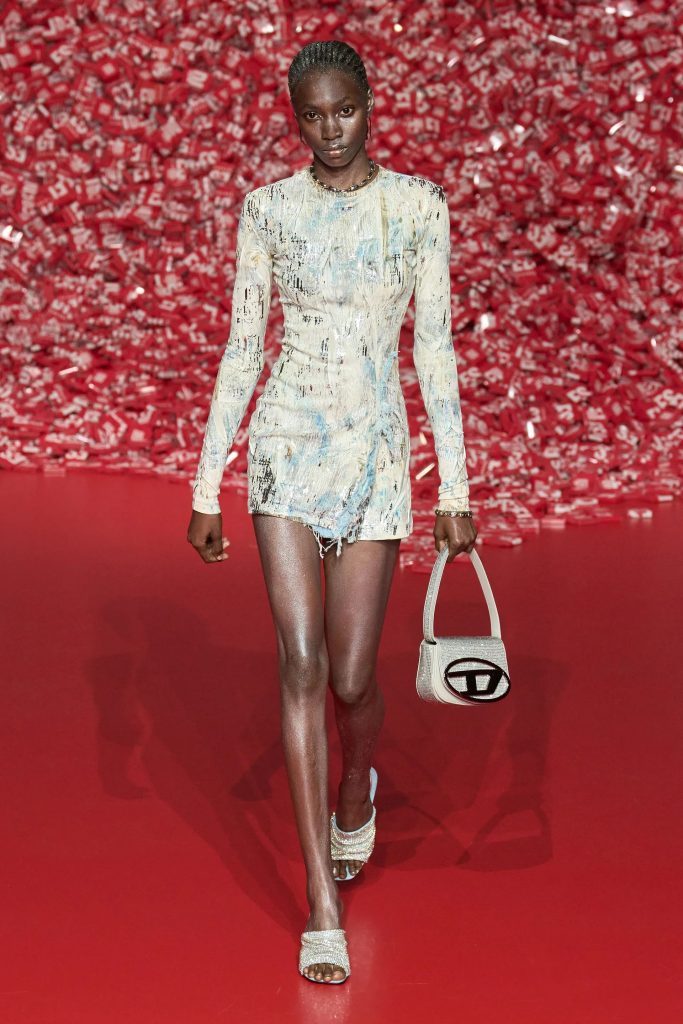 Denim footwear and accessories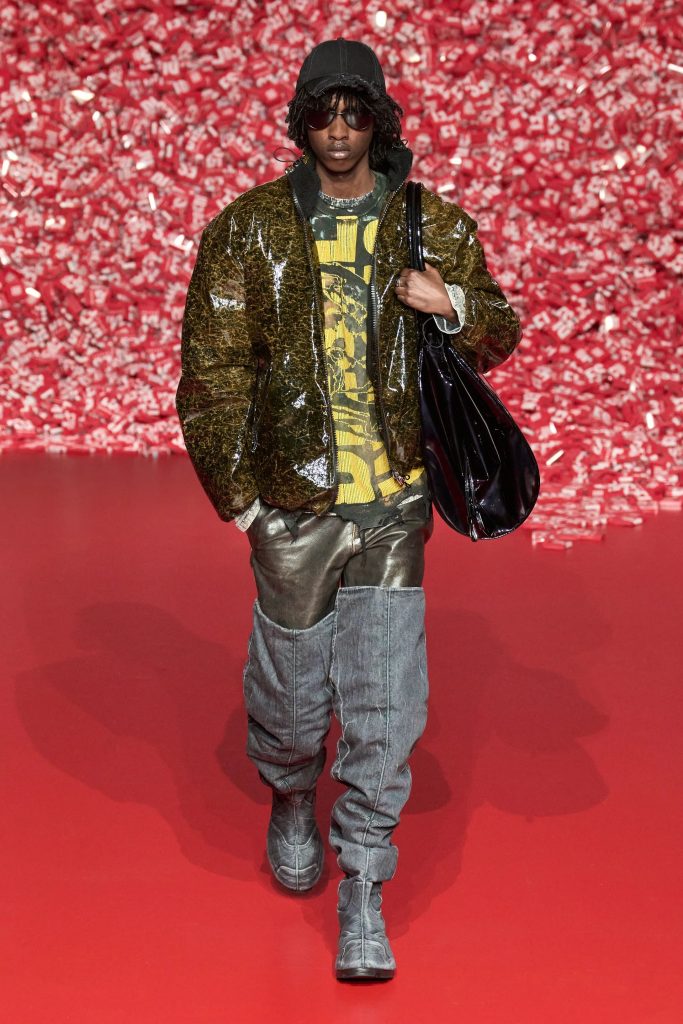 More Diesel fall 2023 looks