A new and – importantly – sustainable collaboration is happening right now:
BDG [By Urban Outfitters] and ISKO Denim joined forces to create a 10-piece capsule collection using recycled materials and kinder wash processes in collaboration with British artist, Dwayne Coleman.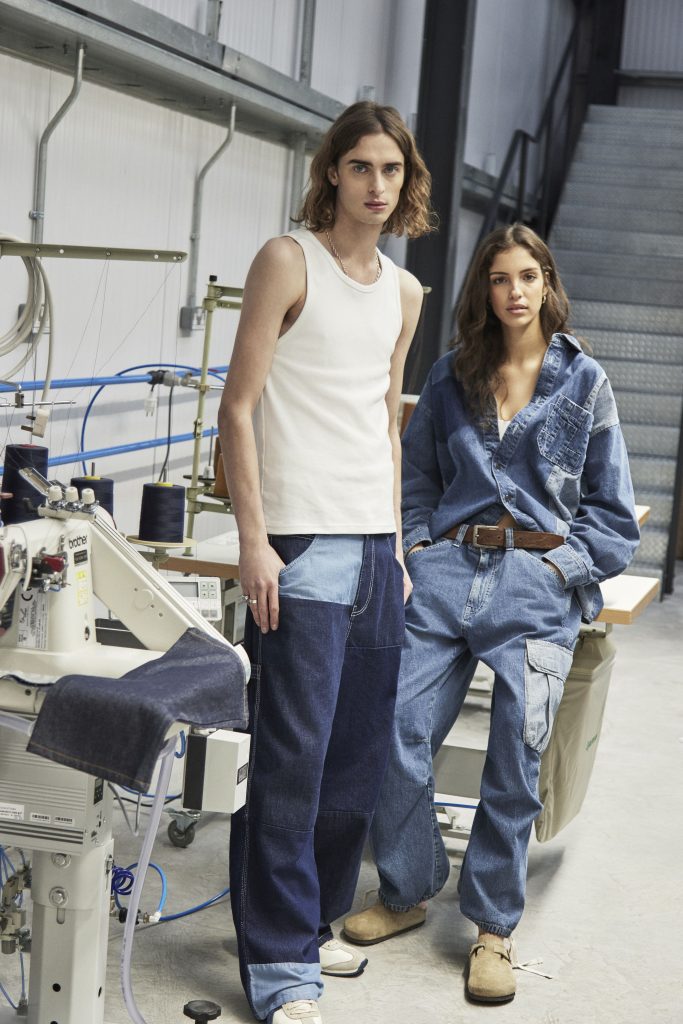 Partnering with ISKO, Urban Outfitters has developed more sustainable denim pieces for this collaboration, utilizing recycled cotton yarns made from cutting waste. All pieces are washed using innovative technology to reduce the chemical, water, and energy footprint so that each item has a low environmental impact score. The collection even features an innovative style that uses no virgin cotton, and yet the authenticity and durability remains the same.
The collaboration incorporates the principles of circular design, including minimal wash processing, recycled cotton content, minimal metal trims and removable shank buttons. The styles are designed to last, and after many wears they will be readily recyclable for their next life.
Urban Outfitters are also members of Better Cotton whose mission is to help cotton communities survive and thrive, while protecting and restoring the environment as part of the brand's wider sustainability initiatives. Commenting on the collaboration, Cherie Nelson, Senior Head of buying & Wholesale of Urban Outfitters comments:
"This was an exciting opportunity we were keen to explore. ISKO is the leading denim mill and has new technologies that allow us to delve into sustainability even further for our denim ranges."
"At ISKO, we consider ourselves the denim scientists, which is why we are proud to work alongside and share our knowledge with Urban Outfitters as they progress with their sustainability goals. We hold a shared core value and goal in creating denim garments and collections that remain desirable to shoppers without having to compromise on design, style, quality or lifespan of the garment, whilst also protecting our environment and planet." says Melissa Clement, Head of Product Development, ISKO.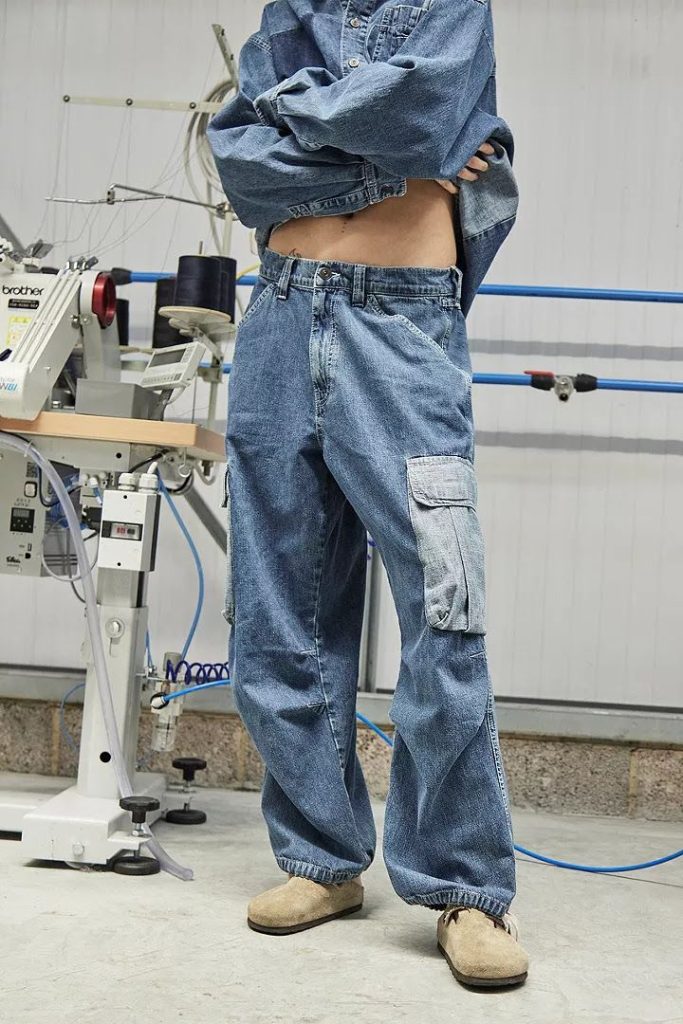 The collection designs pay homage to workwear trends to deliver an all-encompassing gender free denim capsule. The finishing touch across the range comes from established British Artist, Dwayne Coleman, who has created an artwork made with upcycled denim and paint techniques which has become the inspiration for denim surface treatment. Elements of his mark-making have been applied to the design of the collection, including wildflower embroideries, patching and hanging threads.
You can shop for this capsule online as well as in the Urban Outfitters stores.