If there was one significant "denim shift" we have noticed in the last few seasons, it was the subtle move from super stretch to non stretch jeans.
To come straight to the point. What it is all about is that as much as we all – women and men alike – have loved our super stretchy denims, we are now backing off. And not just a little bit.
The summer and fall 2023 previews have proven it over and over. It's all about 100% cotton. The denim world is going back to its classics. Like what goes around comes around in the truest sense.
But let's talk about the ladies. For years we've been into skinny stretch jeans because not only are they super sexy but also because it was, well, the thing to do.
But during the past few years this concept has changed. We realized that non-stretch, 100% cotton jeans can actually look very sexy too, depending on how you wear them. And, at least to me, 100% cotton jeans FEEL like real jeans to me, mot like leggings.
Check out below some awesome examples: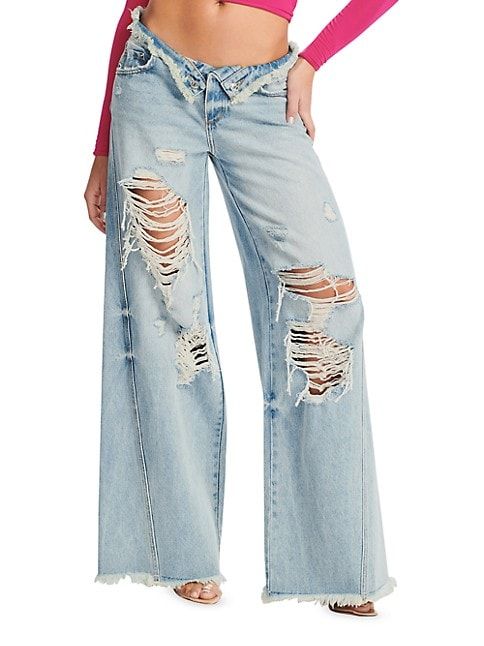 Ser,o.ya Ollie Jeans ($295) – 100% cotton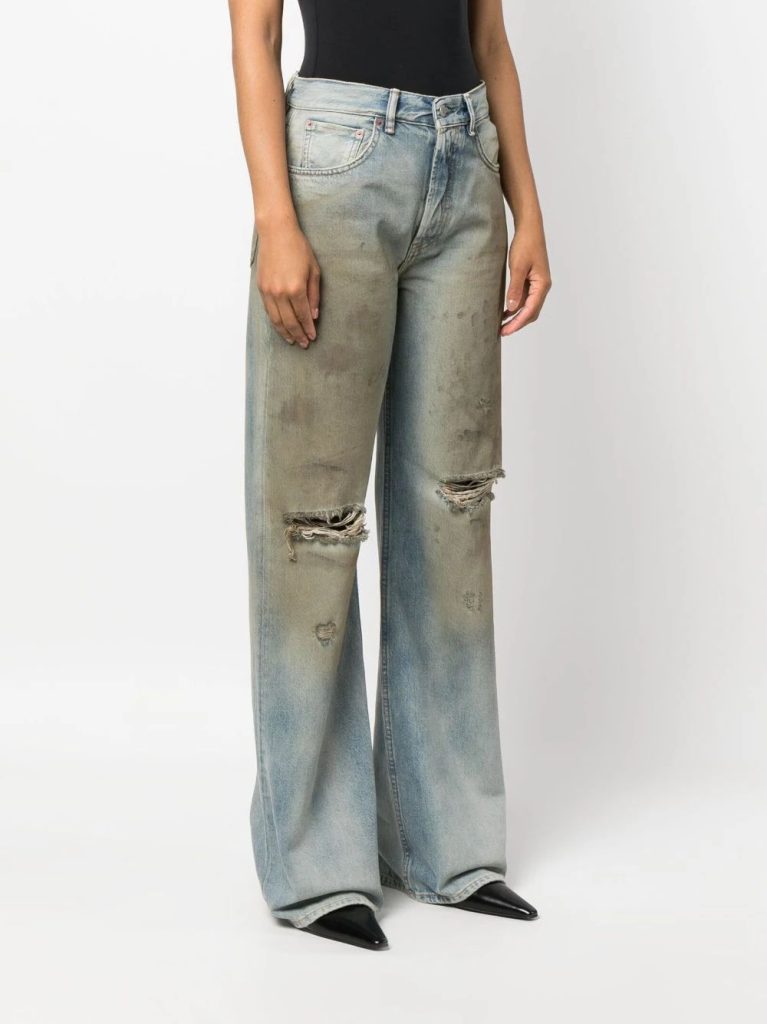 Acne Studios Ripped-Detailing Wide Leg Jeans ($470) – 100 % cotton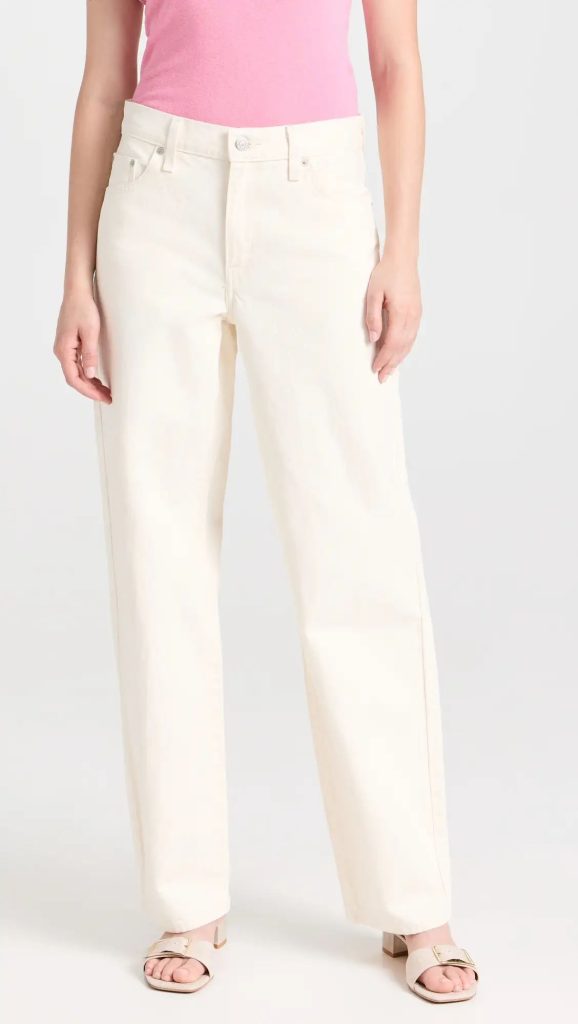 Levi's Baggy Dad Jeans ($108)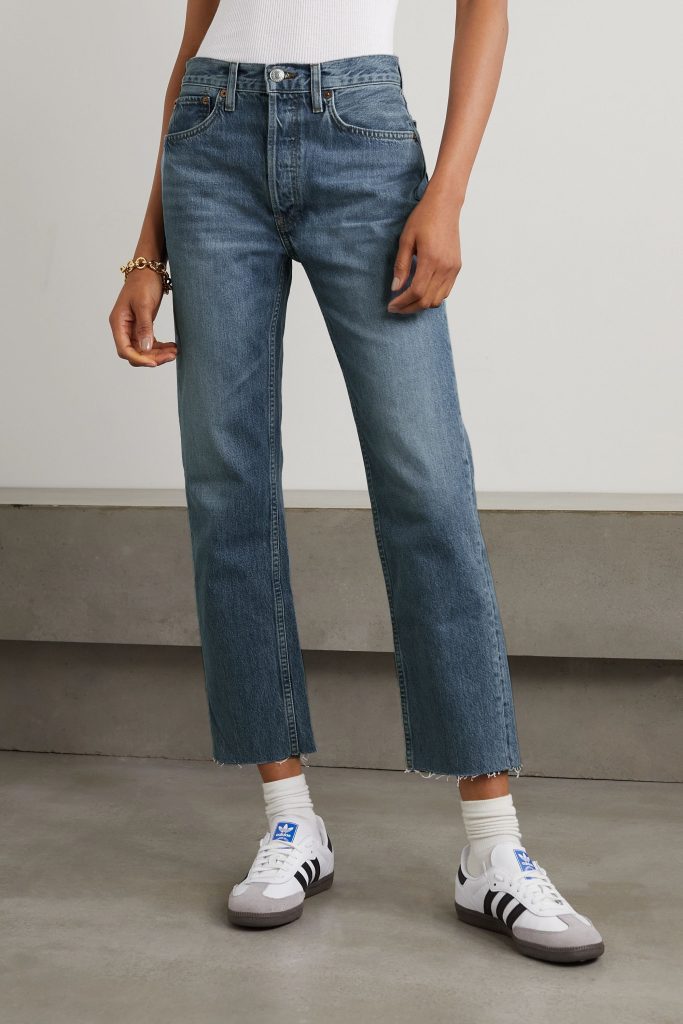 RE/DONE 70s High Rise Stove Pipe Jeans ($265)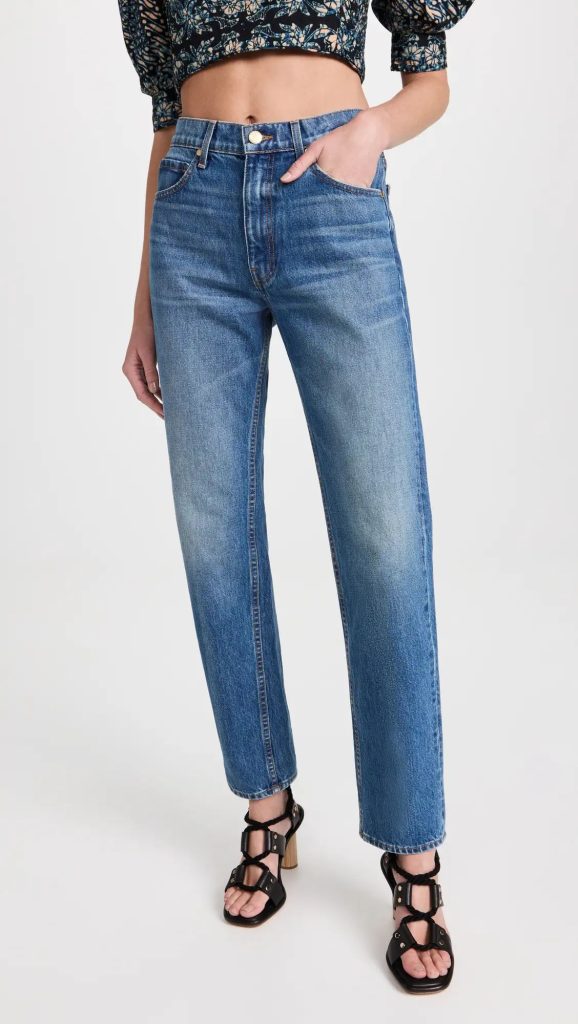 Ulla Johnson The Daphne Jeans ($425)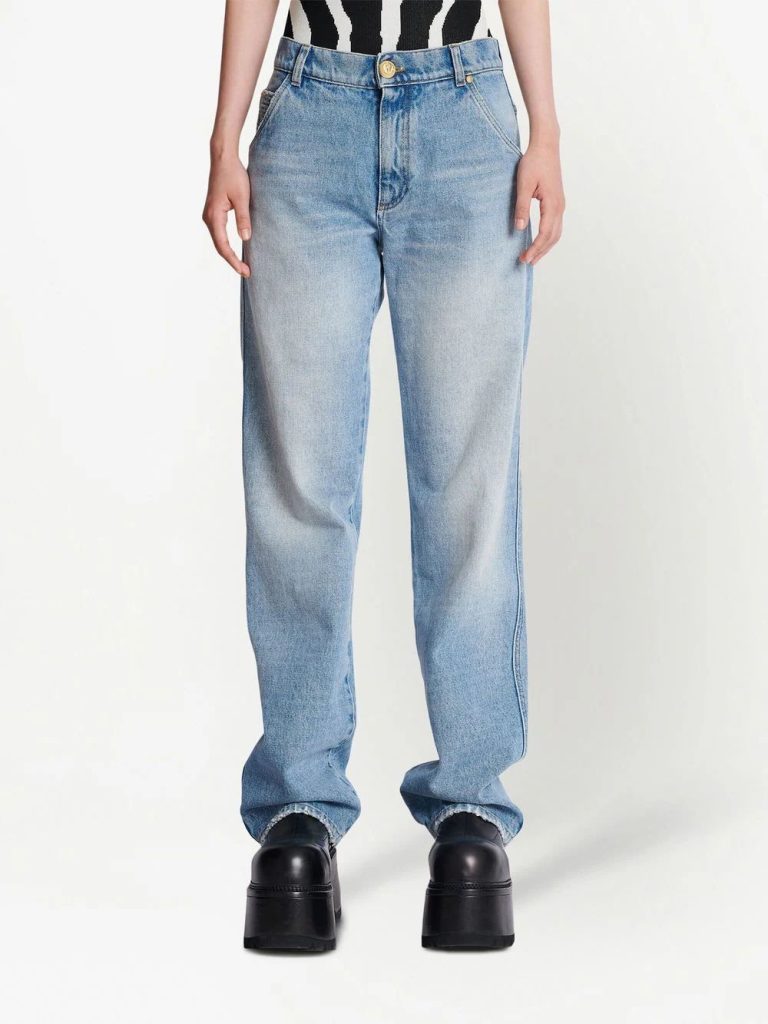 Balmain Low-Rise Straight Jeans ($1,280)
But we are also ready to make some concessions. After all it's not only about adhering to the latest trends, but also about your very own and personal feelings!
Like, so ok, you're not ready to give it 100% – yet – here's some good news for you. You can "cheat" by choosing a pair of jeans with 1%, or even 2% stretch, and nobody will be able to tell the difference.
Like these guys below: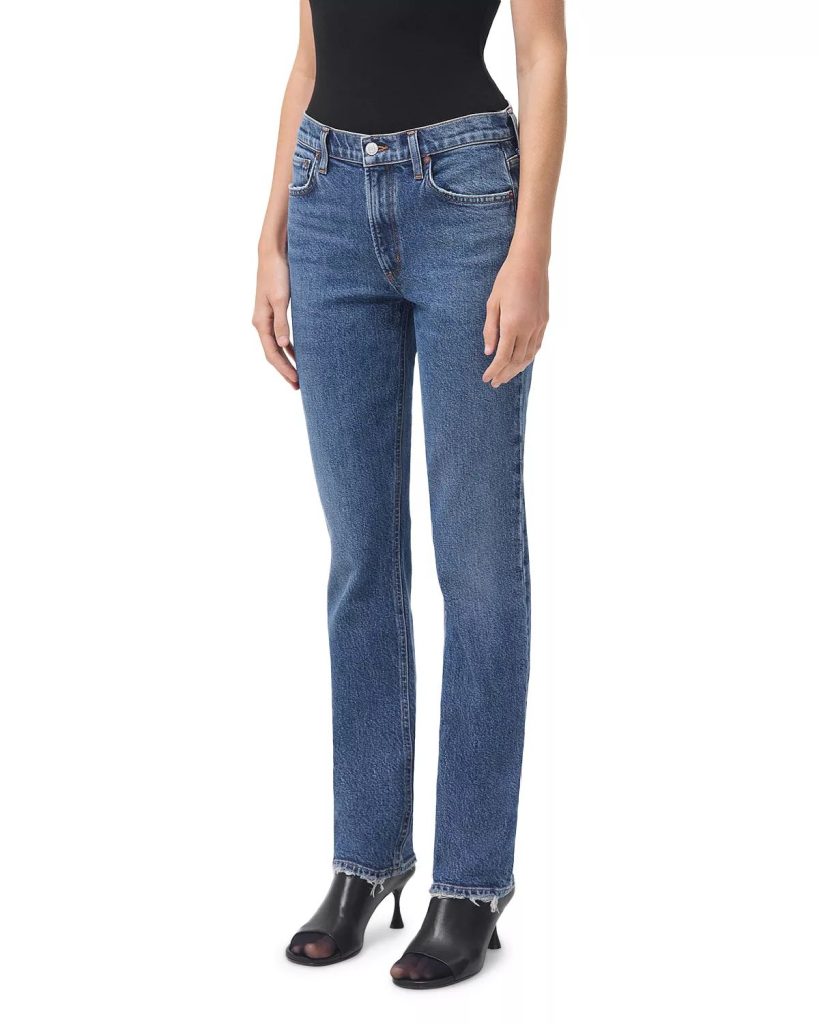 AGOLDE Lyle Low rise Straight Jeans (on sale $131.60) – 99% cotton 1% elastane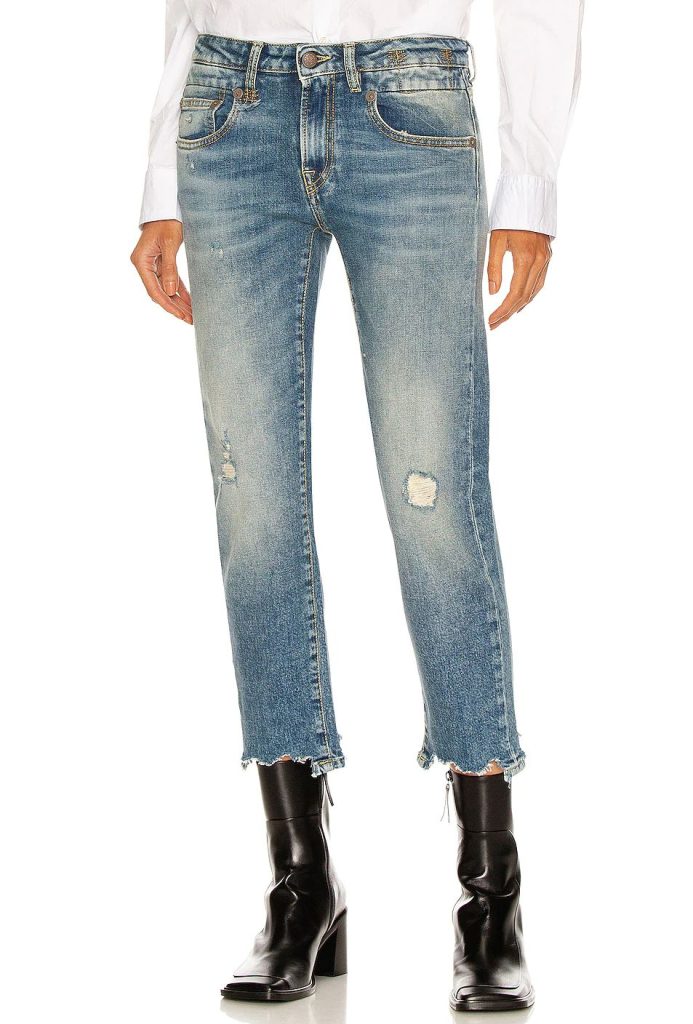 R13 Boy Straight ($495) – 98 % cotton 2% elastane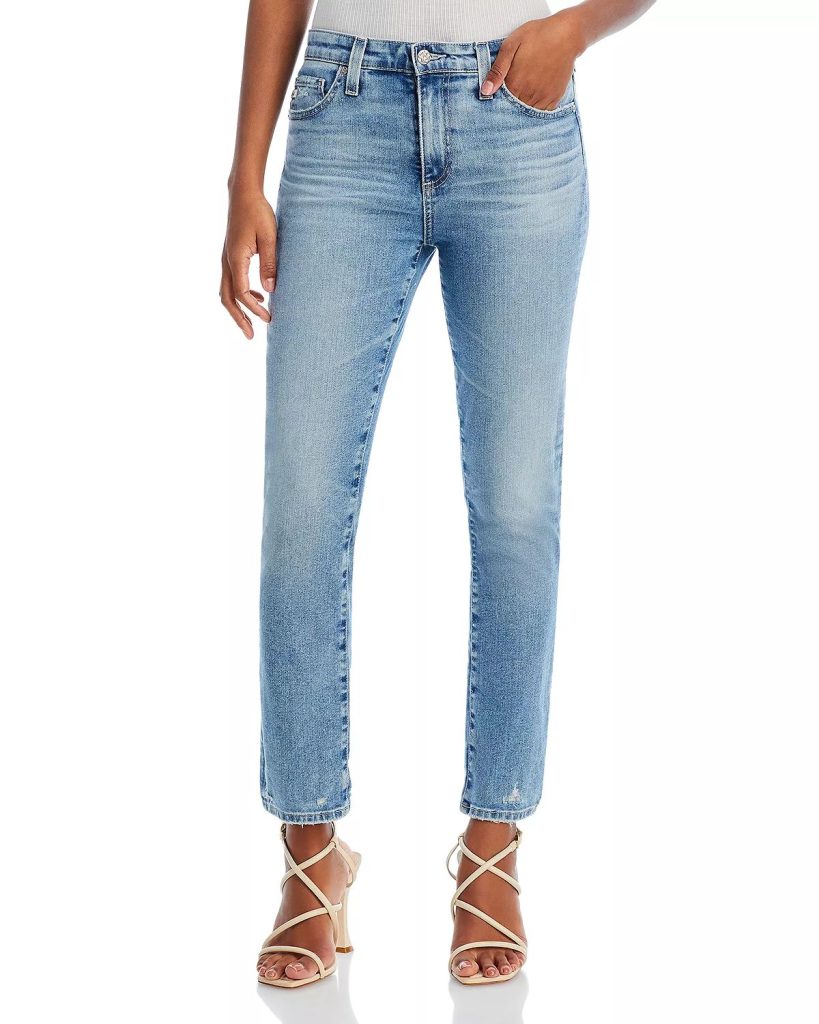 AG Mari Mid Rise Straight Leg Cropped Jeans ($225) – 98% cotton 2% spandex