Finally summer (one day missing!) and we cannot wait to dress accordingly! And that definitely means white jeans.
Not that we haven't worn our whites through the colder months as well. But the thing is, summer is and always will be the essential white jeans season. And for those of you who are not really into pure white, off white is also totally acceptable:)
Clean cut, ripped, distressed, cropped or over-long, everything goes.
There is just one thing we need to point out over and over again. When you go for a pair of skinny white jeans you need to be extra careful that the denim is not too thin. When it comes to white denim, a too lightweight denim fabric means transparency. And you really don't want to go there. So double and triple check before buying skinny white jeans. For all other styles, this is not really an issue because of the looser fit.
We have chosen our favorite styles available right now – just click on the link below each image and it will take you straight to where to buy them.
And, as always….
Happy Shopping!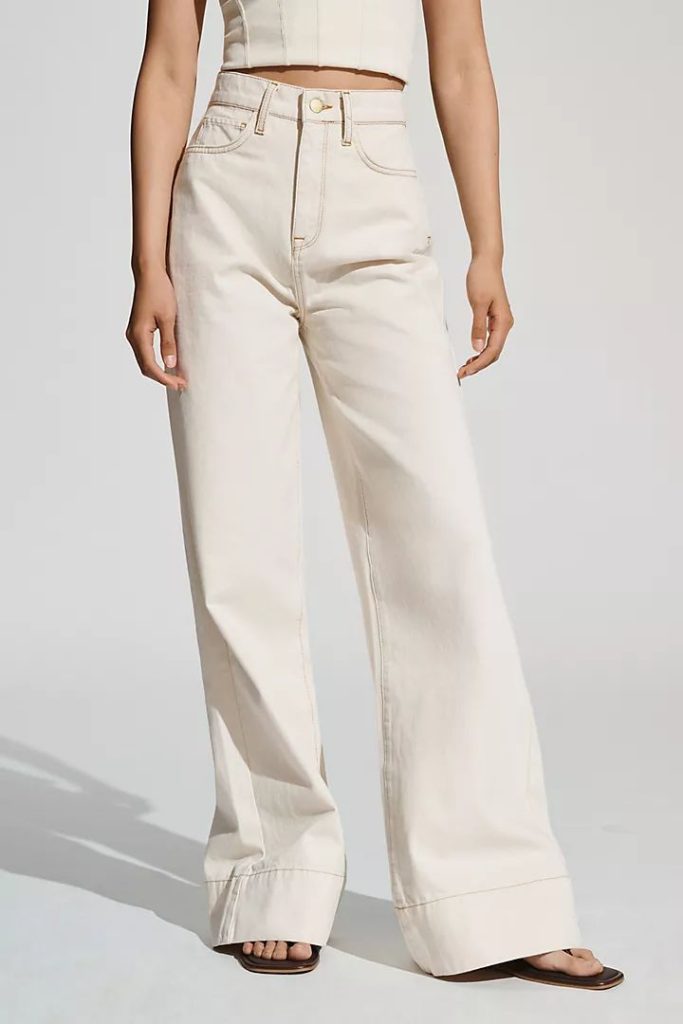 Triarchy Ms. Onassis High-Rise Wide-Leg Jeans (on sale $179.95)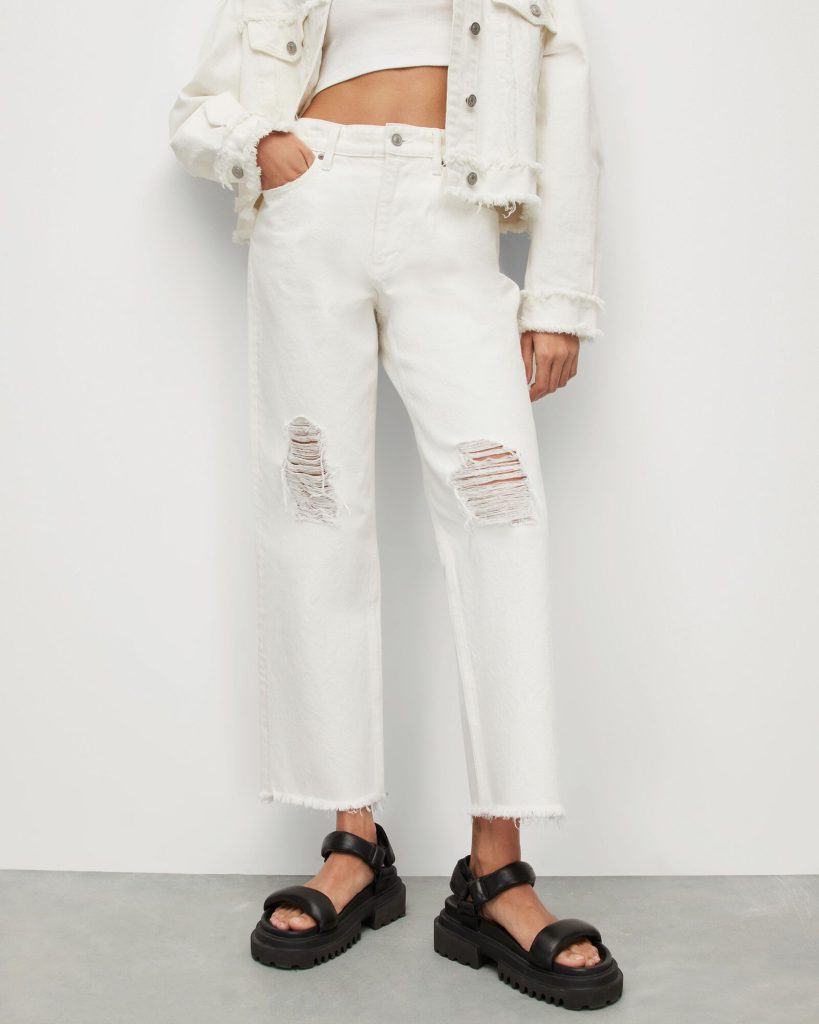 All Saints April High-Rise Distressed Straight Jeans ($169)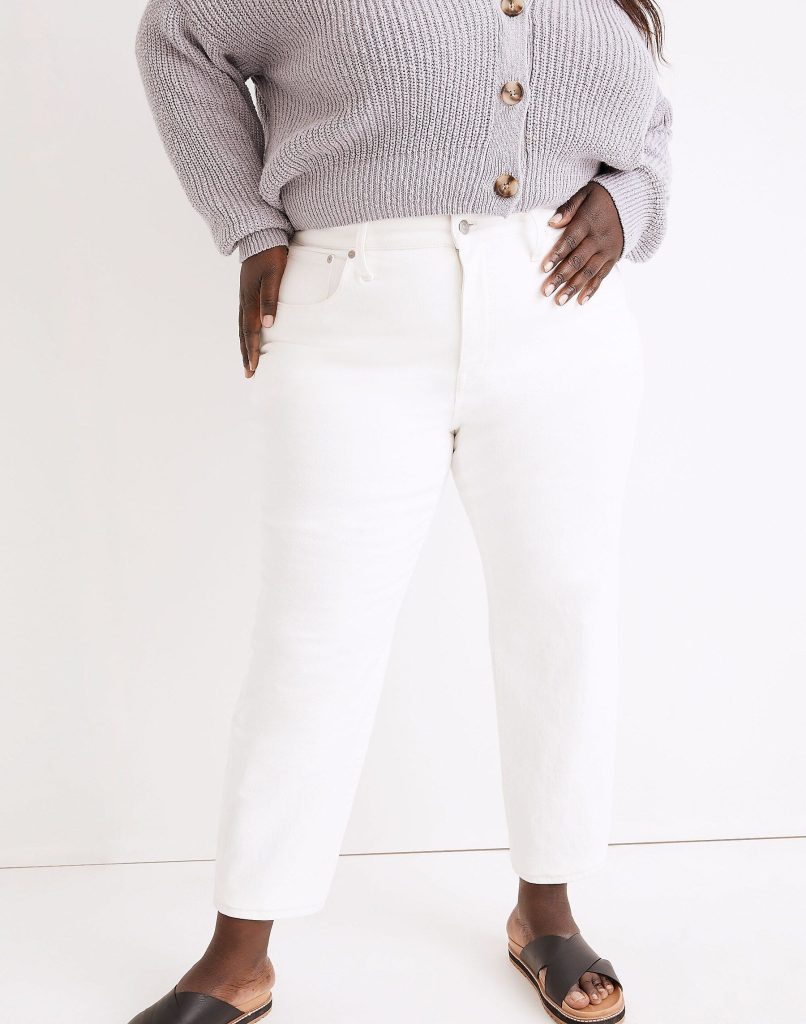 Madewell Plus Curvy Perfect Vintage Jean ($128)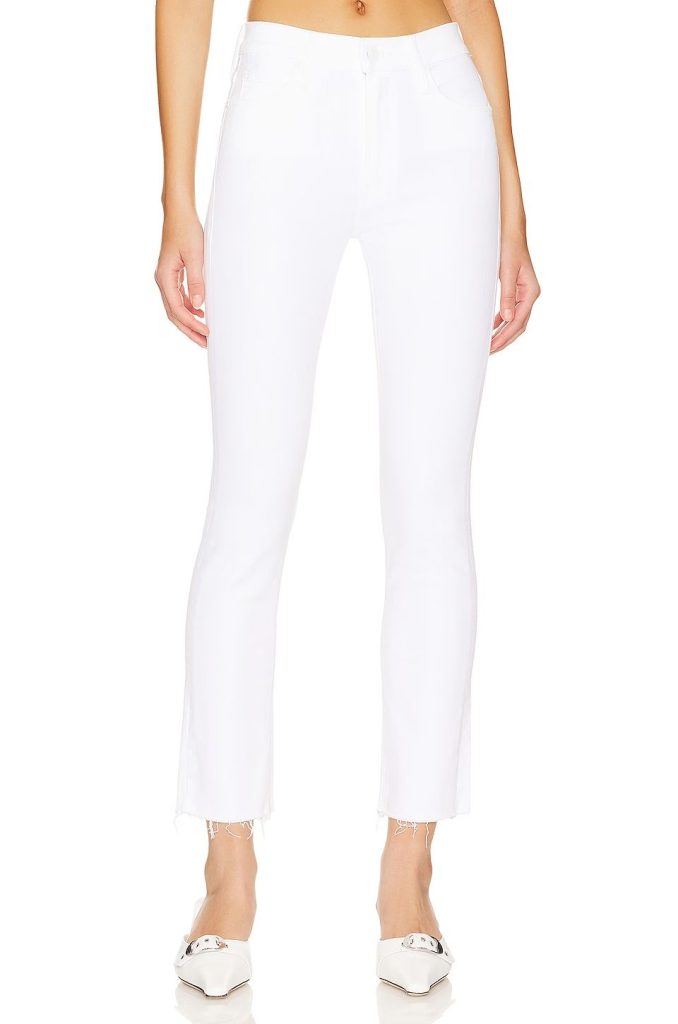 MOTHER The Mid-Rise Dazzler Ankle Fray ($218)
AGOLDE 90s Crop Mid-Rise Straight-Leg Organic Jeans ($210)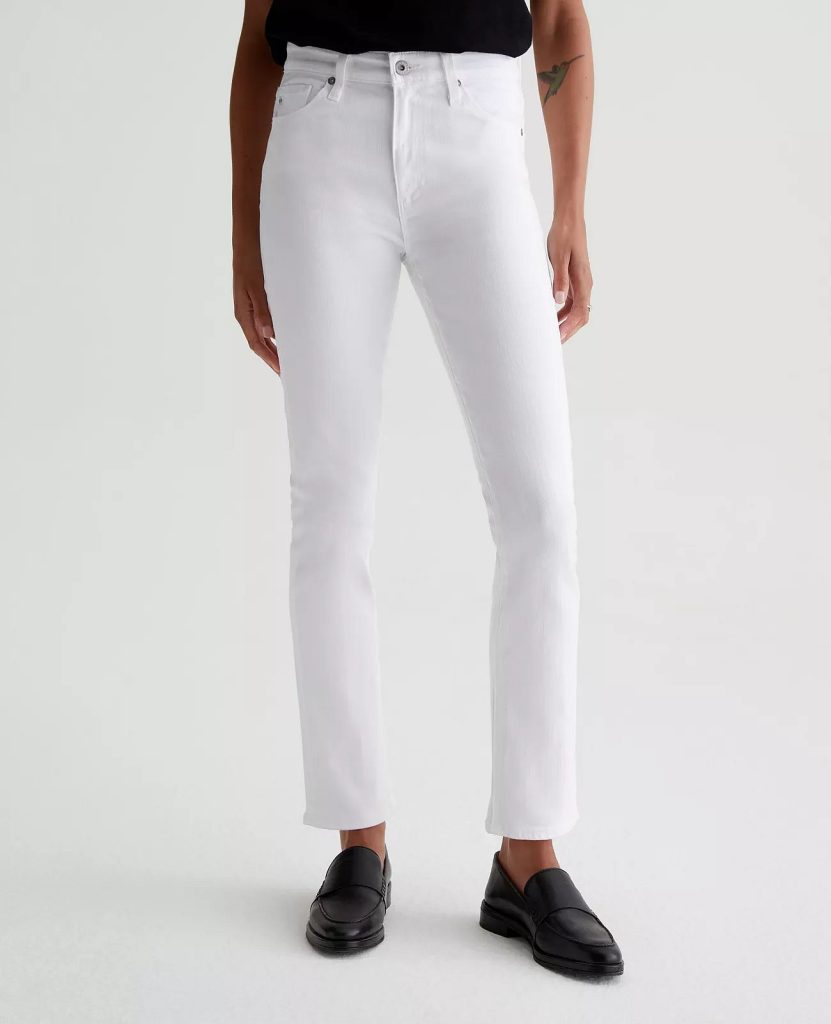 AG Mari Jeans ($198)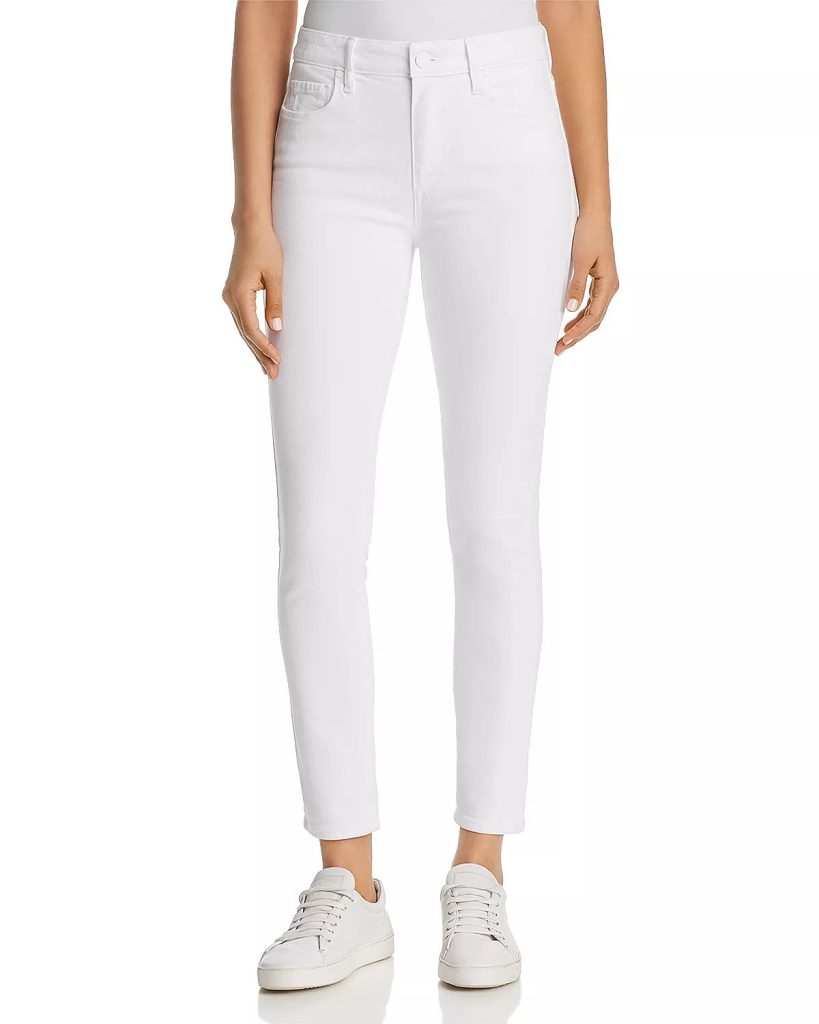 Paige Hoxton High-Rise Ankle Skinny Jeans ($189)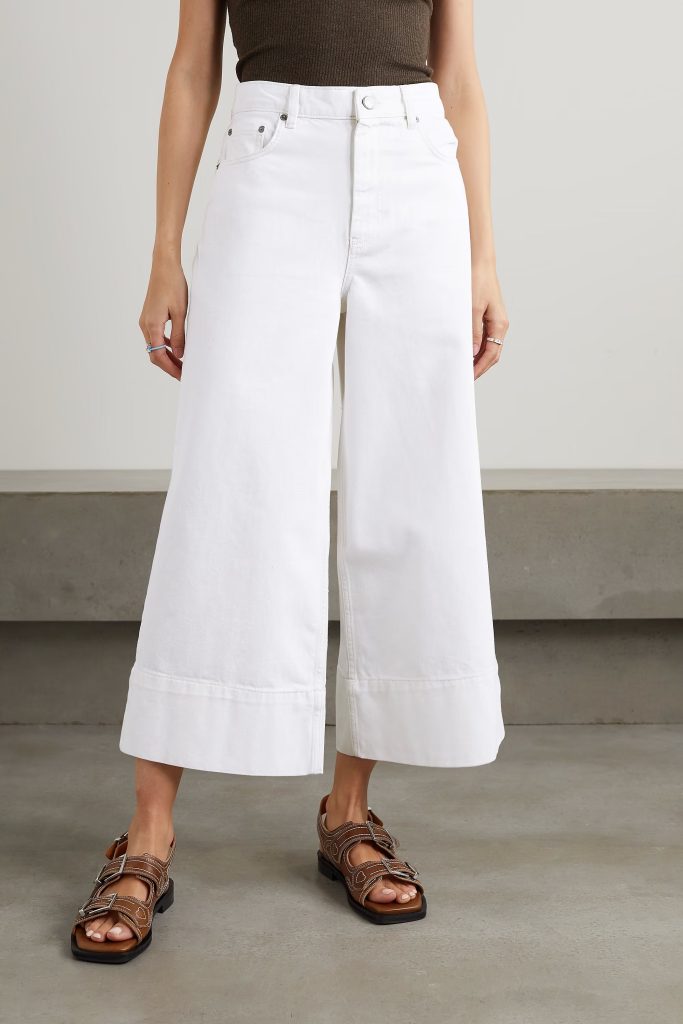 GANNI Cropped High-Rise Wide-Leg Organic Jeans ($255)