If you are into layering your outfits then the Dsquared2 fall/winter 2023 collection is one good place to look for inspiration!
"Teenage madness!" shrieked the Caten twins in unison backstage before their fall/winter show. They've come a long way from their native Toronto, and celebrating their 20 years in fashion called for fashion entertainment with all the right Dsquared2 pyrotechnics, boasting a co-ed collection which took their mashup-styling prowess to new heights.
The teenage models flaunted a string of characters straight from the Catens' dorm room years: the geek, the goth, the starlet, the emo, the femme, all in their own broken-up/put-back-together-again finery.
Western fringed jackets, Canadian outerwear, crystal-studded destroyed denim, cowboy leather jockstraps, ultra-low slung cargos, exposed boxers, teddy bear bombers, lace panties and see-through camisoles were put into their fashion percolator, spit out and re-assembled into beautifully body-revealing crazy ensembles. "Playing with girl things, playing with boy things, nothing is hotter than a hot guy in girly panties!" the Caten twins enthused. "So we kind of went there. Openness! Playfulness! Courage! And no judgment."
And another idea just popped up in my mind. It's about those times when you can't decide which jeans you want to wear. Easy. Just wear them both! See below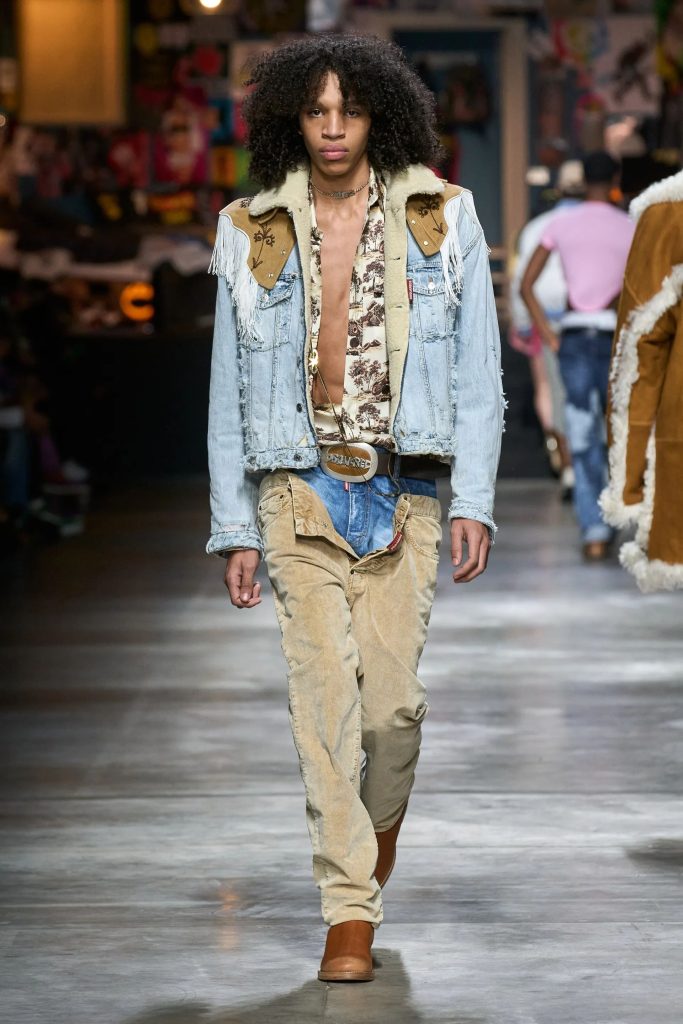 Ripped? Very ripped? Ripped to destruction? You got it!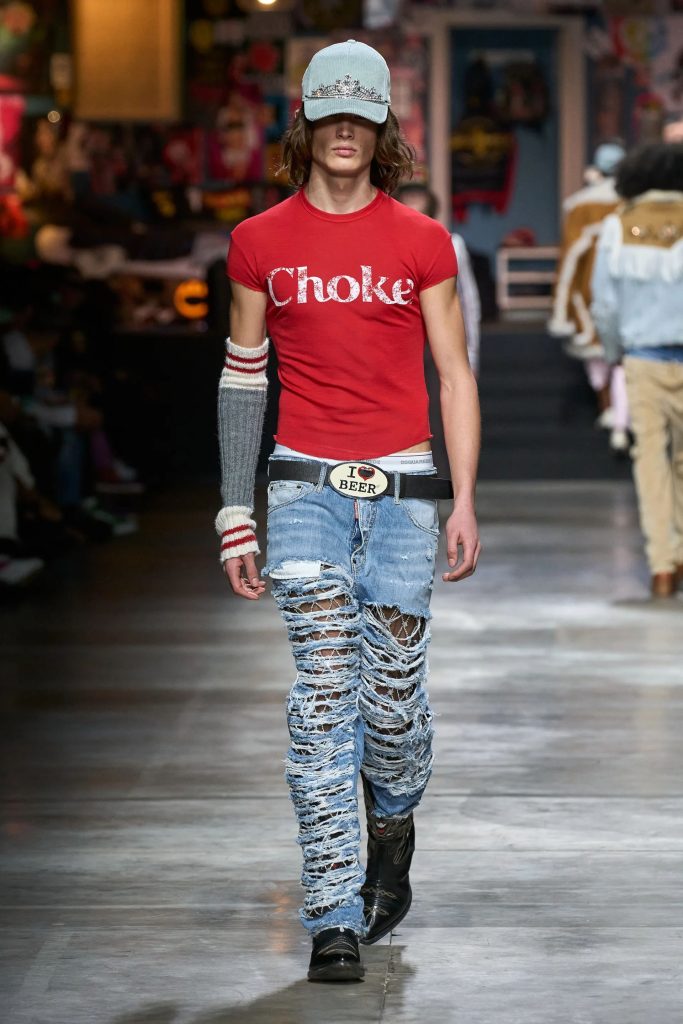 Double denim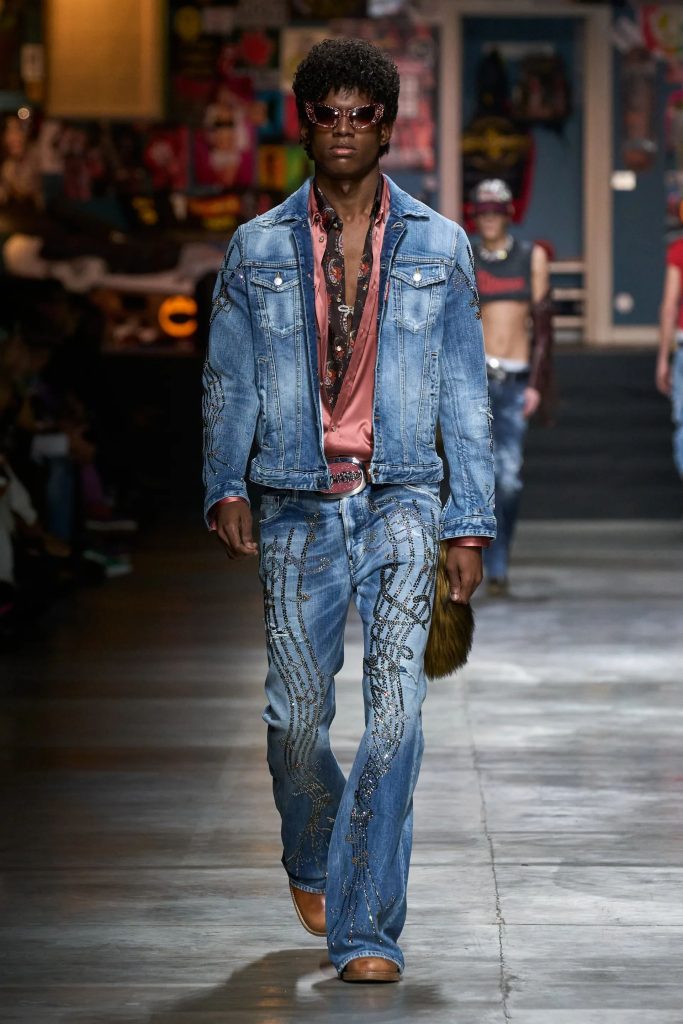 Embellished denim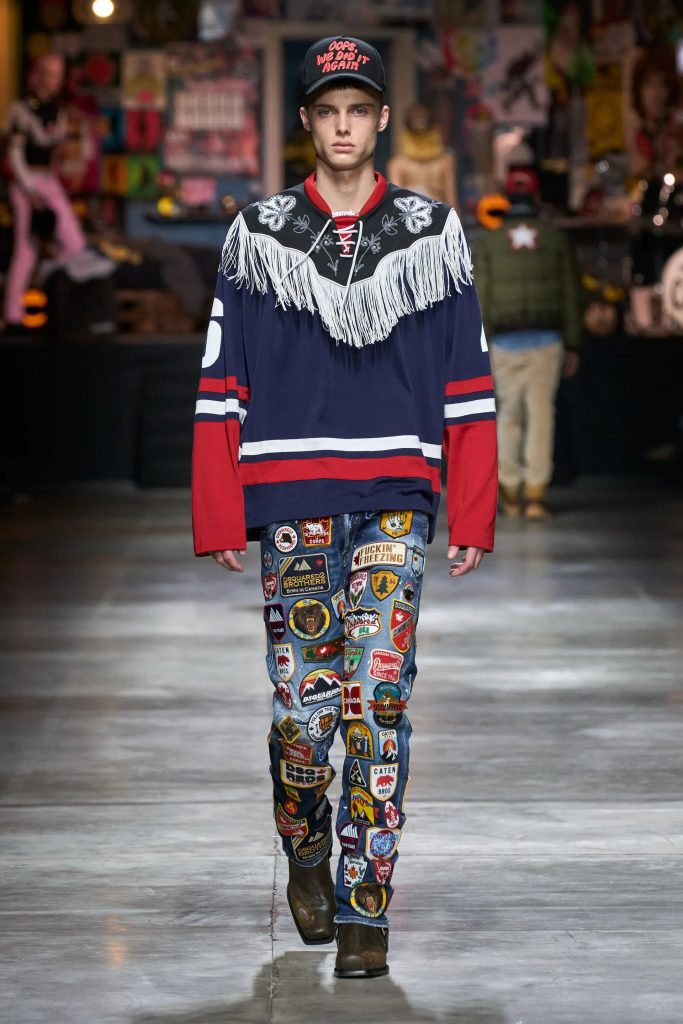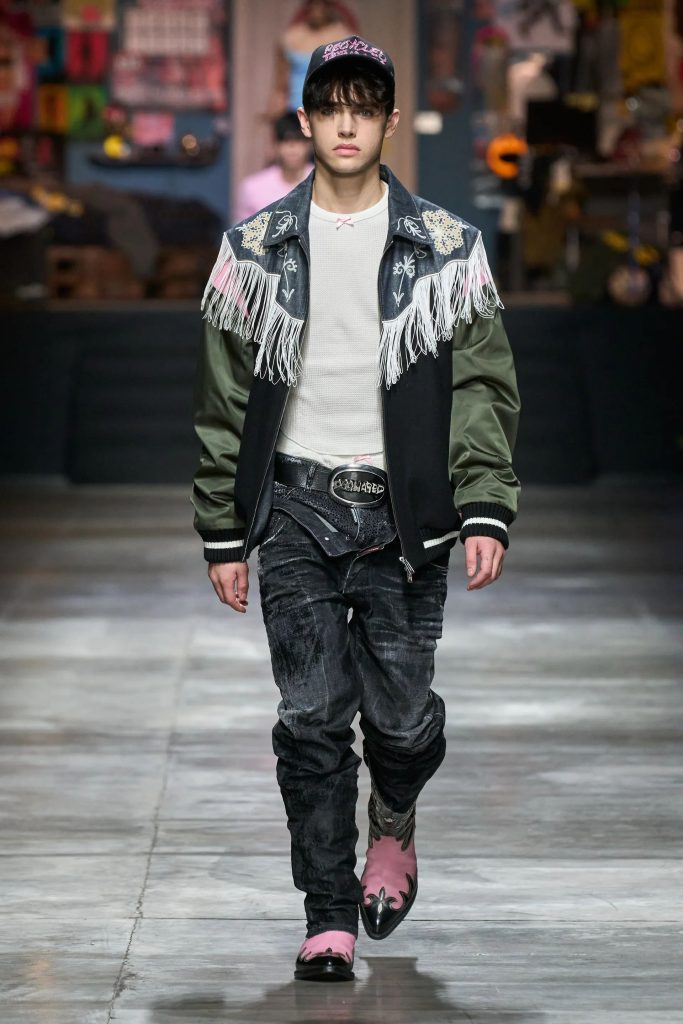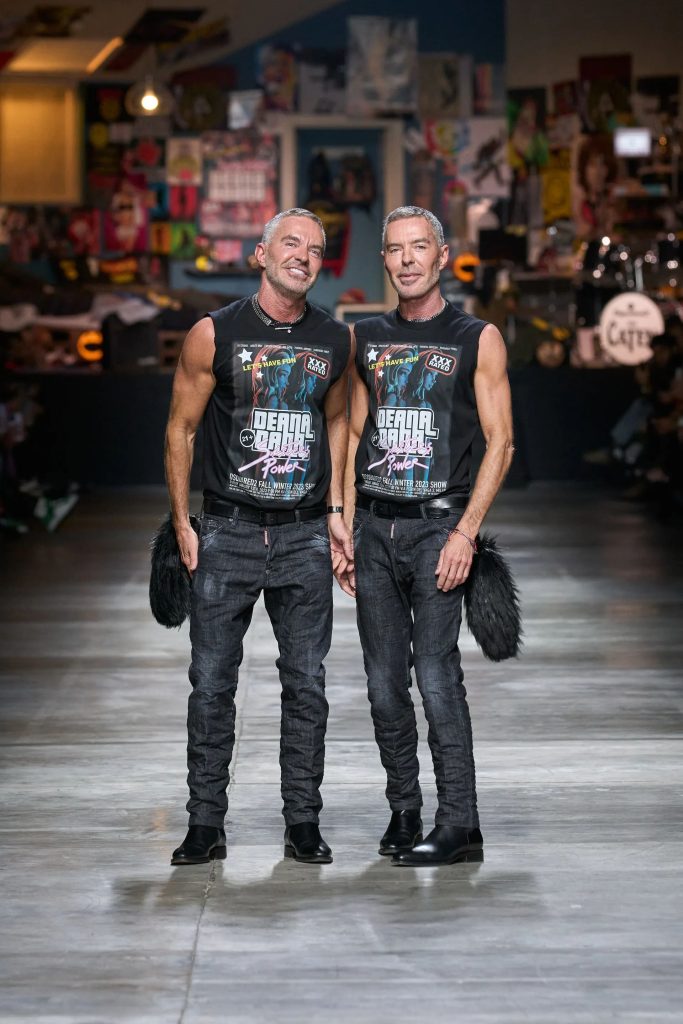 You can shop for Dsquared2 clothing at farfetch women/men, YOOX women/men, and at CETTIRE.
For complete inspiration watch the video below featuring the whole fall/winter 2023 fashion show: