Kate Bosworth and her fiancé, Justin Long, were photographed as they were out for a stroll in New York City.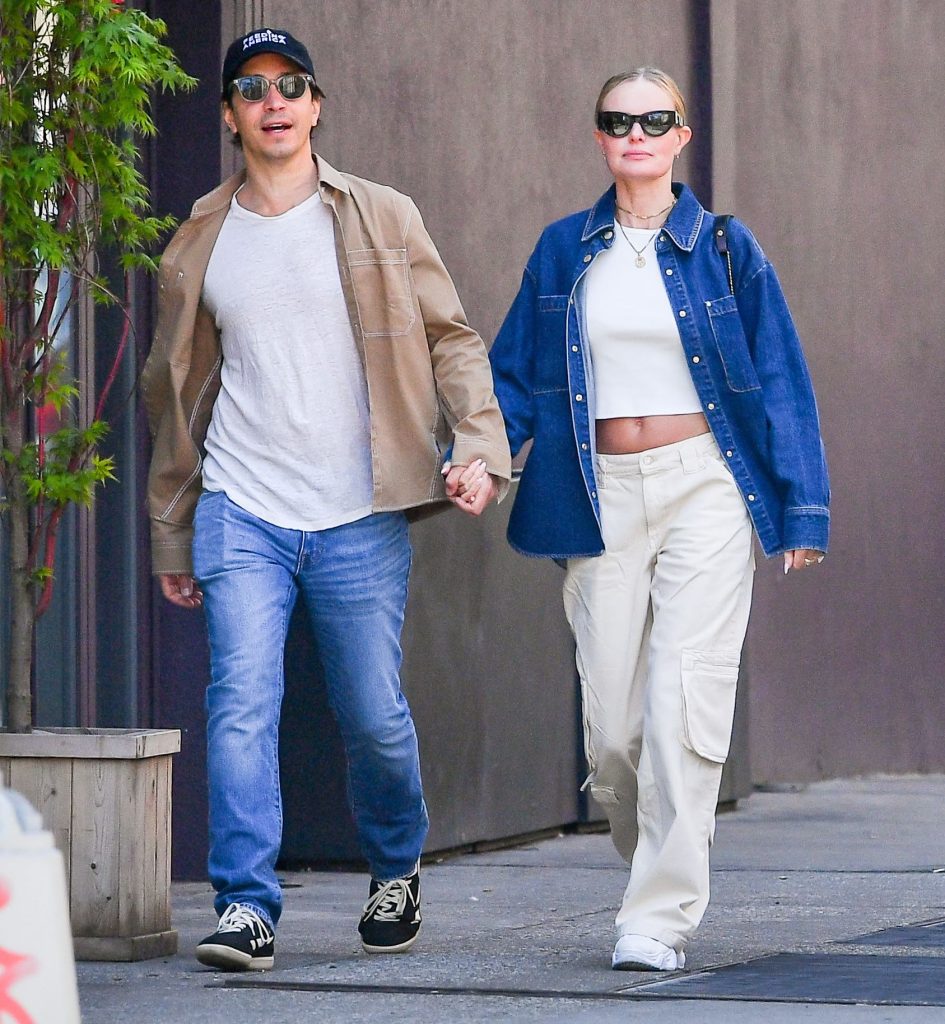 For the occasion, Kate sported a pair of loose fitting ecru cargo pants from MANGO. She completed her look with a cropped t-shirt worn underneath a denim shirt and white sneakers.
Cargo pants are top trending right now, we are wearing them all the time. Unfortunately, the exact same ones as Kate is wearing are sold out, but you can still buy them in different colors here. And – of course – we're all drooling over the denim version!
And, just saying – adding a denim shirt to any outfit is definitely a thing and a good choice for the warmer days coming up. MANGO does have a lot of very cool options – check them out here.