As mentioned in our previous feature about GANNI, find out everything about the latest collaboration with Levi's, Featuring Emma Chamberlain, the two brands' third collaboration is titled "Grow Up" and inspired by Mother Nature.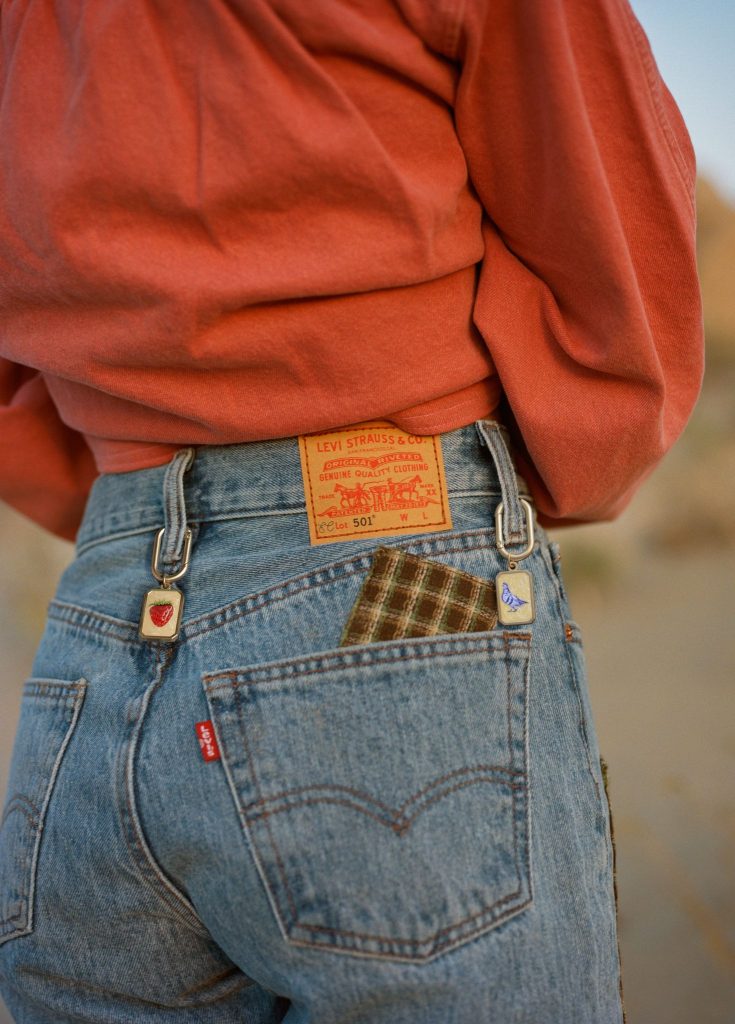 For Emma, there's nothing better than finding a pair of Levi's® jeans covered in patches. "Whenever I find a pair of vintage Levi's® decorated in patches of unique fabrics, I'm immediately drawn to them." Whether for decoration or to mend holes, she finds that the patchwork just adds so much character. So when it came time to design her latest Levi's® collection, she knew that patchwork had to be a part of it.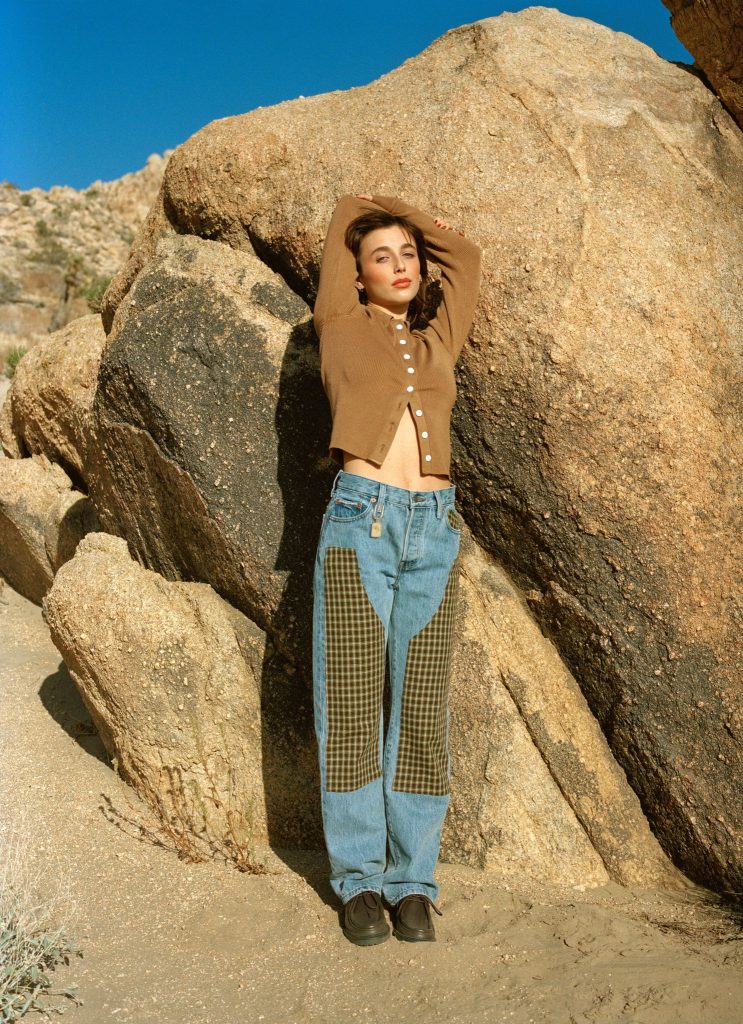 Featuring Levi's® 501® jeans in faded indigo, each jean includes large patchwork panels in plaid across the knee and thighs on both legs, as well as patch details peeking out of the left front pocket and the back right pocket. This plaid patchwork fabric offers plenty of character, but, thanks to its neutral color palette, it's also incredibly versatile. The inspiration behind the plaid-patterned fabric was a mix of things Emma loved as a kid: her grandfather's house in the mountains of California, as well as a few of her favorite childhood movies.
Each pair of Levi's® x Emma Chamberlain 501® jeans also comes with two charms attached to the belt loops. The charms are small brass plates featuring one of three images, each with a personal connection for Emma: a pigeon, a strawberry, or a California poppy. The poppy is yet another nod to Emma's love of California, while the strawberry is her favorite fruit, and the pigeon her favorite animal.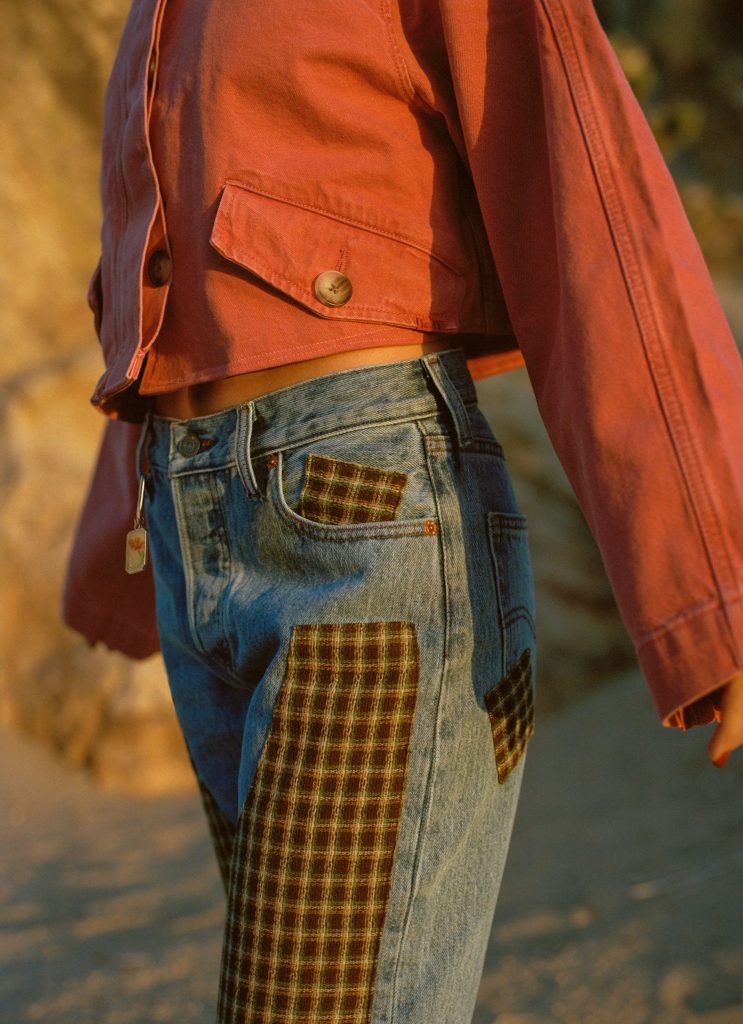 In addition to the Levi's® x Emma Chamberlain patchwork 501® jeans, there will also be a worldwide release of six new pieces designed by Emma launching later in the year. Like the 501® jeans, this limited-edition collection will feature Emma's approach to blending eras and styles.
"I adore mixing and matching bits and pieces from different decades to create something that feels nostalgic, yet new. And I spent a lot of time making sure that every piece in the collection matched. I think they're incredibly versatile and can be worn in a hundred different ways. Whether as a statement piece paired with a plain tee, or paired with an equally detailed piece as part of an intricate outfit."
The Levi's® x Emma Chamberlain 501® jean is available to buy on the Levi's® App as well as the Levi's® Soho Store in New York City.