If there's one thing we can say about Ralph Lauren's denim signature style – it's about multiple denim pieces worn together. Double, triple, and quadruple denim!
And he doesn't disappoint in his spring/summer 2024 collection either – see below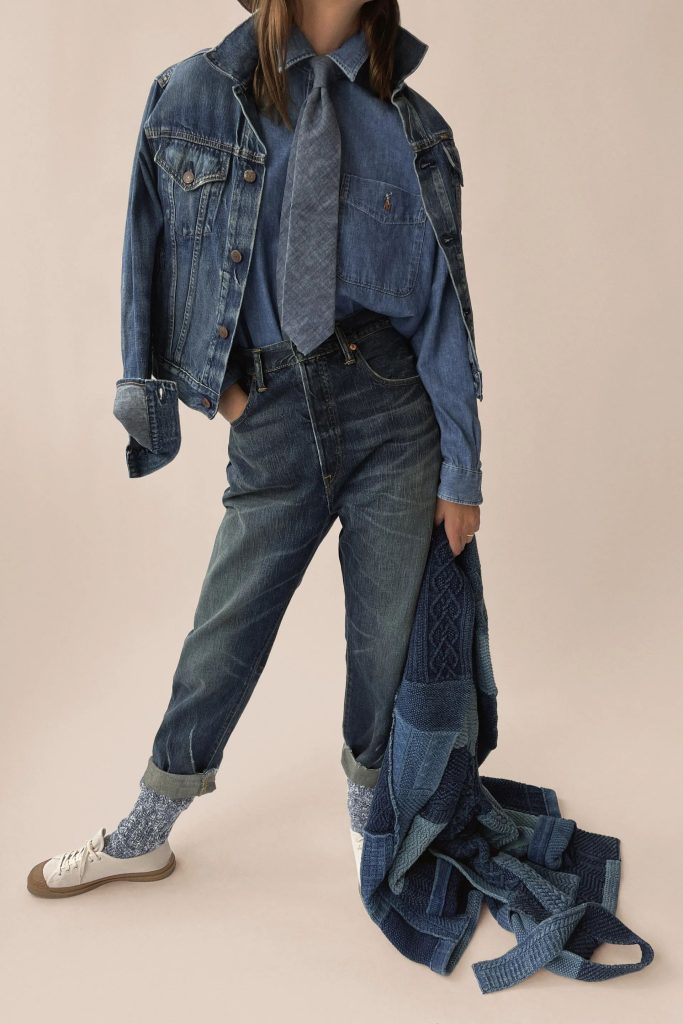 Triple denim consisting of a pair of absolutely gorgeous boyfriend jeans, a denim shirt, and an oversized denim jacket. But doesn't stop here. Added are a denim tie and, of course, a (RL trademark) patchwork denim wool cardigan (image below).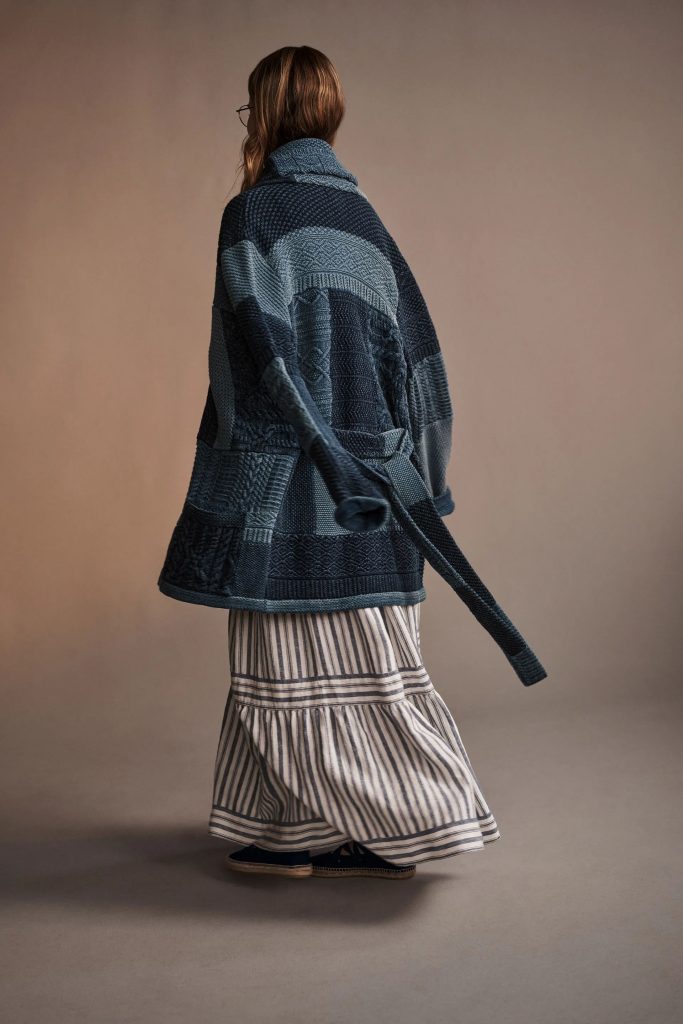 Another thing we would like to point out is that even though these seasons (and the coming as well) are all about over- and uber-sized, RL maintains his classic evergreen style of a tailored and fitted denim shirt. Perfect to create a juxtaposition of pairing you oversized jeans with a fitted top.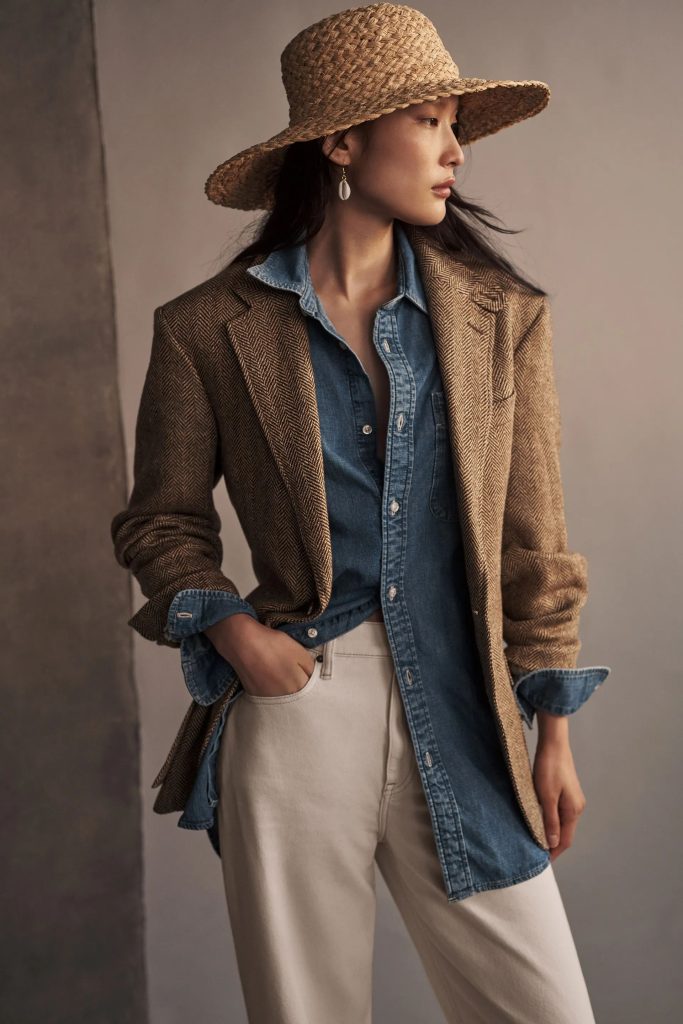 You can shop for the current Polo Ralph Lauren collection at NET-A-PORTER, Macy's, and at Farfetch.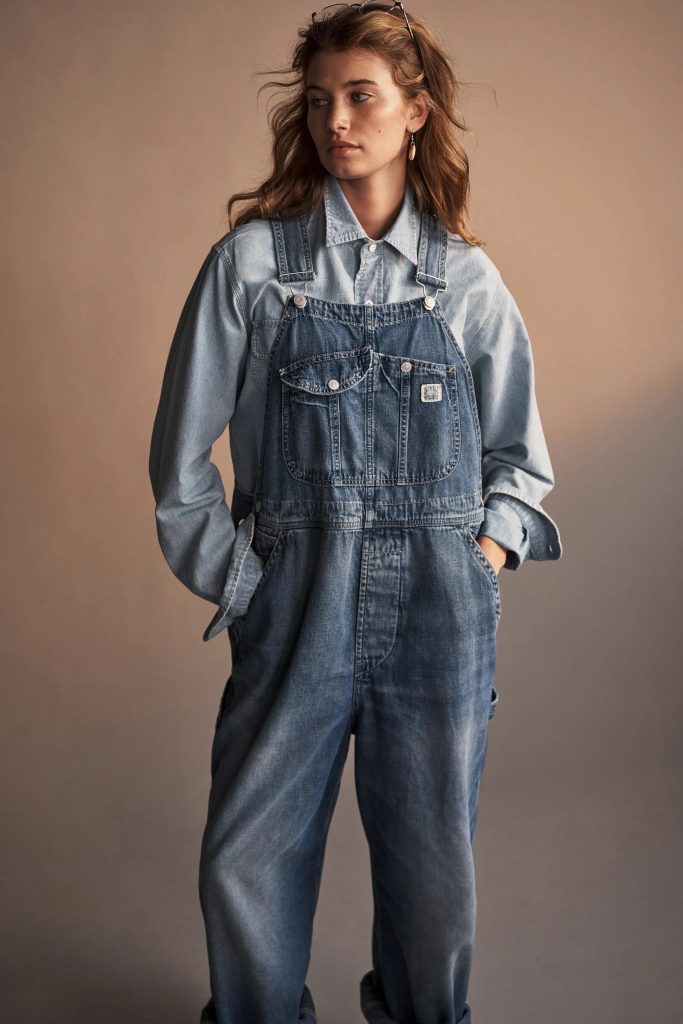 We will also be featuring the Ralph Lauren Spring 2024 denim looks, including the fashion show video ASAP. Be prepared for a lot of very cool denim 💙👖