Mavi invited Denimology for the fall/winter 2023 preview in their showroom in NYC. Once again they showed their increasing environmental consciousness including super interesting new ways to keep our earth clean.
Below you can find a summary of their proposals for the fall/winter 2023 collections:
Mavi's pursuit for a better and greener future continues as part of its All Blue strategy.
In partnership with TENCEL™, Mavi has introduced TENCEL™ with REFIBRA™ technology to its sustainable Recycled Blue collection.
TENCEL™ x REFIBRA™ technology gives a second life to pre- and postconsumer cotton textiles – which would otherwise be sent to landfills or incinerated – by upcycling them. These scraps are mashed into cotton pulp and then mixed with wood pulp, a renewable raw material sourced from sustainably managed forests. See image below.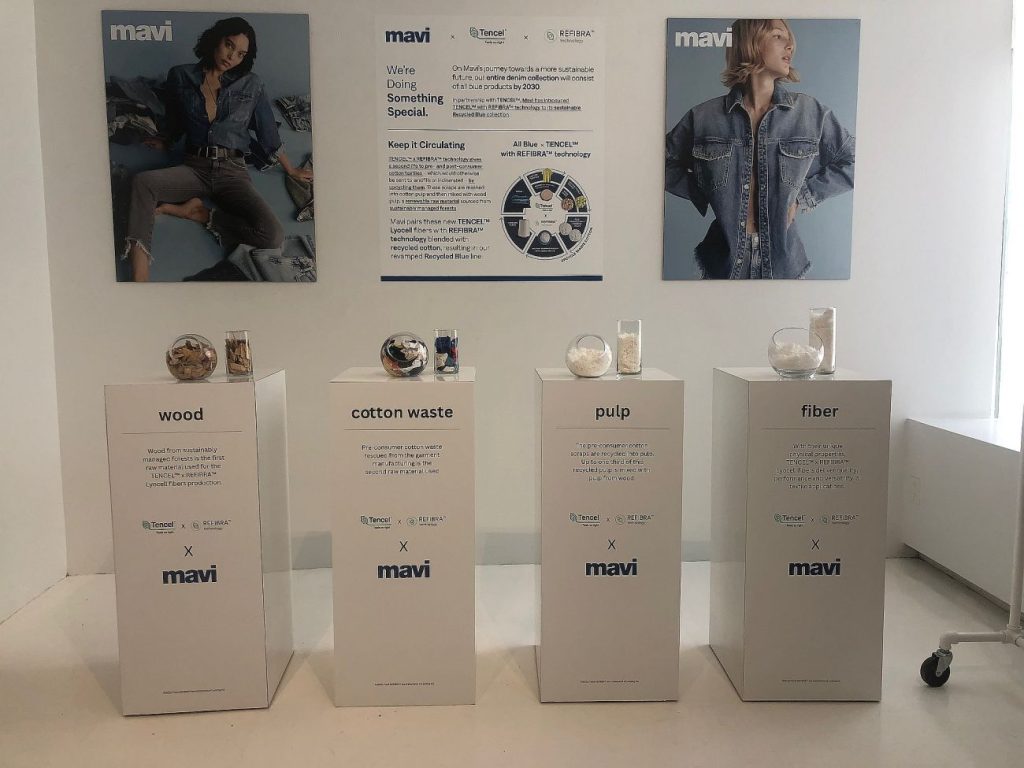 Another interesting capsule was all about natural dye: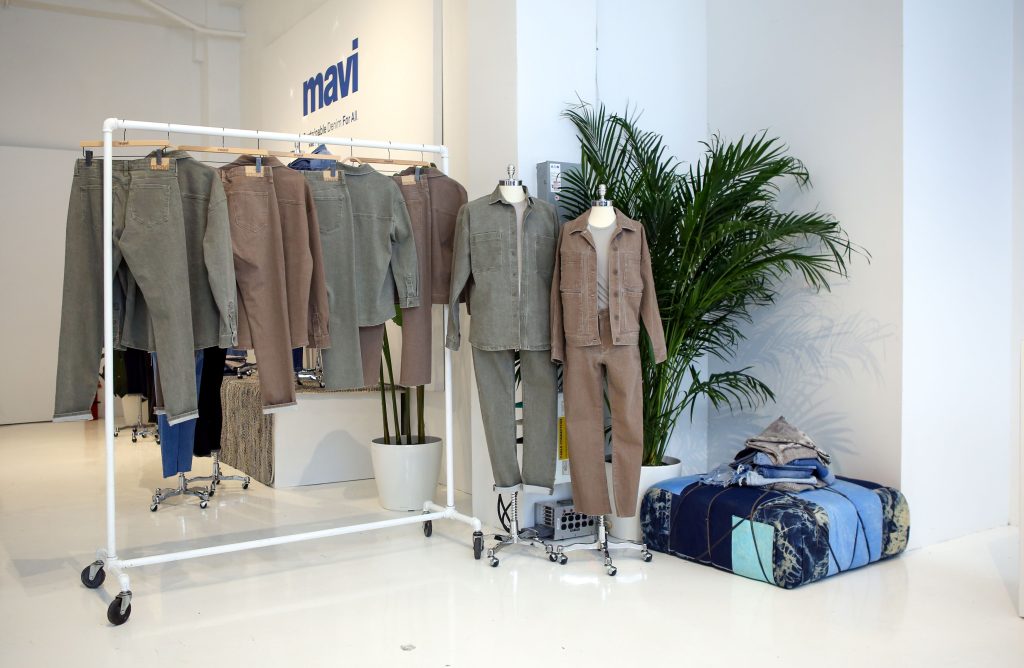 Mavi's new Natural Dye Collection uses an innovative sustainable approach where they pair natural dyeing methods with the latest
sustainable technologies. The collection's earthy color tones are achieved through a mixture of different types of clay colorants and ratios.