You have probably noticed that in the past few years patchwork denim has become a constant staple in most denim collections.
Learning how important it is to be more environmentally conscious, brands are reusing deadstock and left-over denim straps to cut down on waste. You can expect to see more brands pushing their sustainability message and choosing to use eco-friendly and recycled materials to produce their jeans.
Personally, anything patchwork always reminds me of what I have heard and read about the '60s. Hippie times, Woodstock, Scott McKenzie's Going to San Francisco… peace and love! And I still feel this vibe nowadays every time I look at patchwork denim!
So I am delighted to "refresh" and share with you what's up and new in the denim collections right now:-)
Not only because of the positive and uplifting vibes, but also because we cannot point out often enough how important it is for us to keep waste at a minimum. Especially in the fashion industry.
Scroll down to find our favorite picks of patchwork denims available to buy right now. And, as always…
Happy shopping!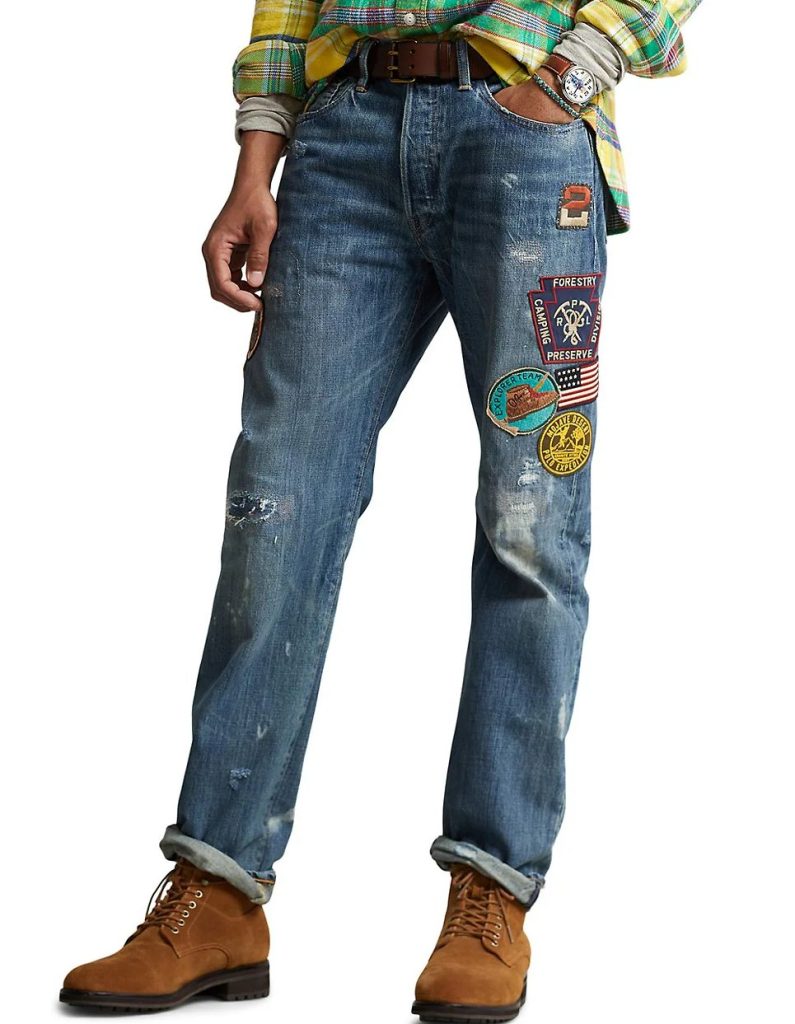 Polo Ralph Lauren Rigid Denim Vintage Patchwork Jeans ($298)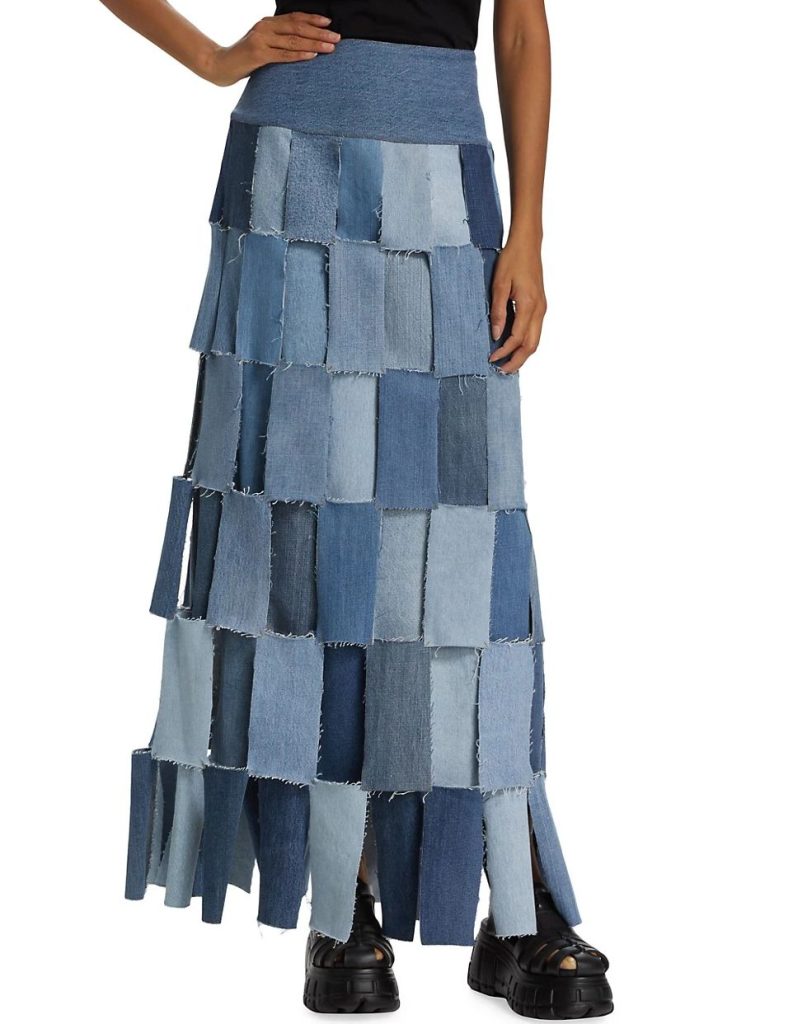 A.W.A.K.E. Mode Upcycled Patchwork Denim Maxi Skirt ($510)

Levi's 501 '90 Patchwork Jeans ($128)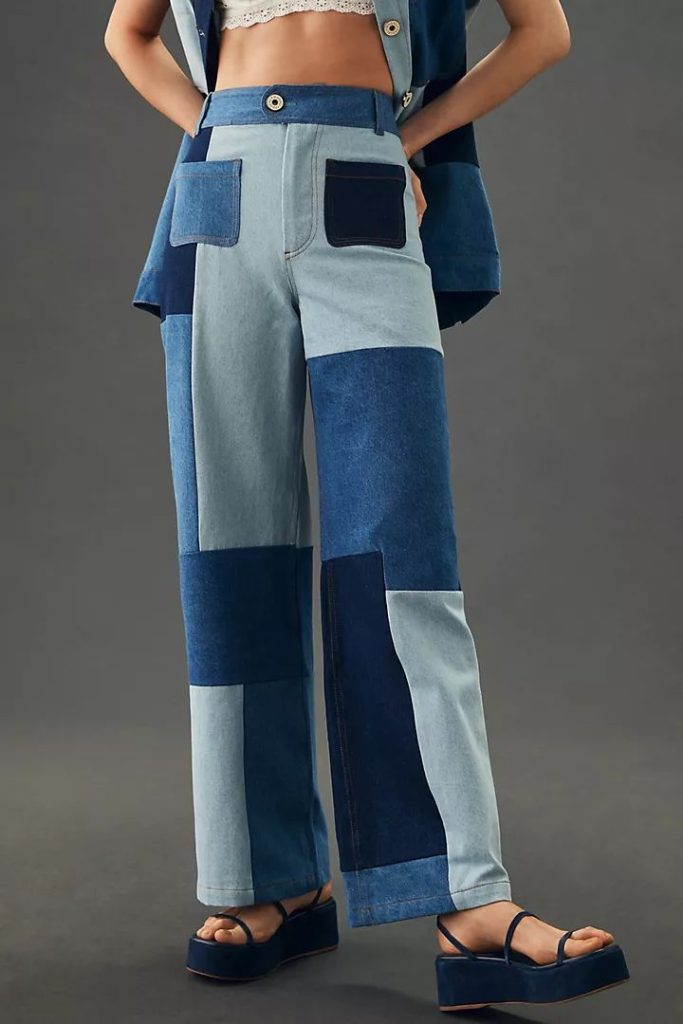 Magali Pascal Janis Patchwork Jeans ($395)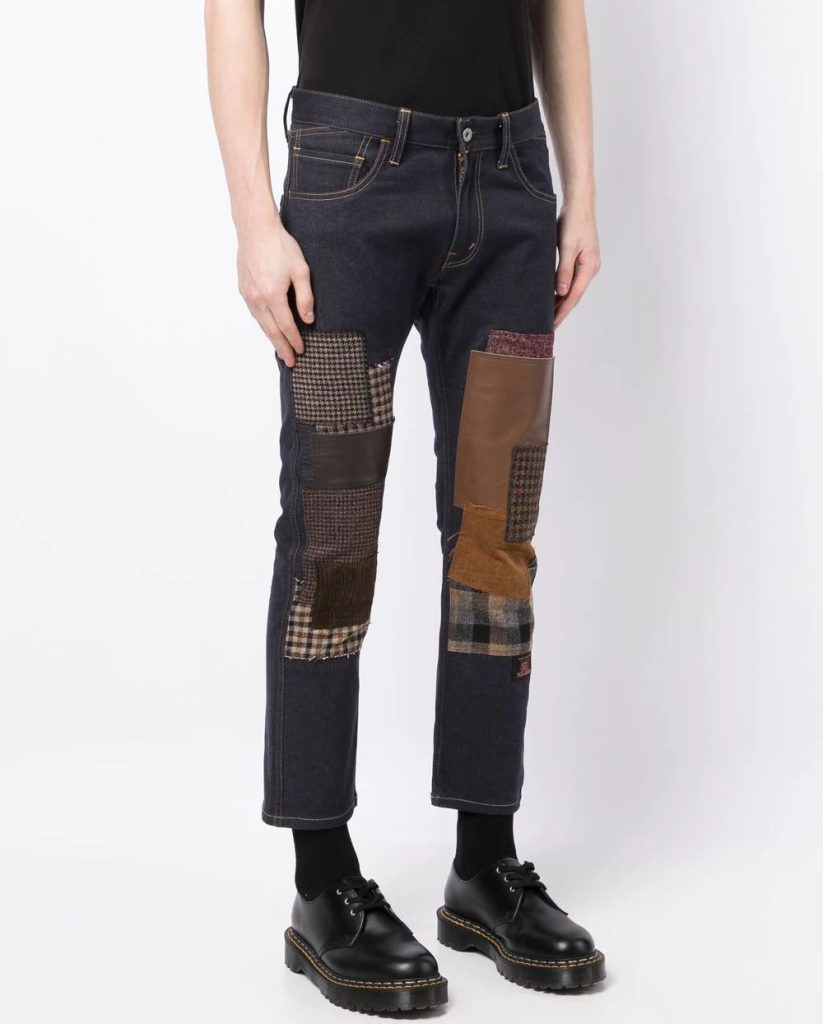 Junya Watanabe Patchwork Detail Cropped Jeans ($772)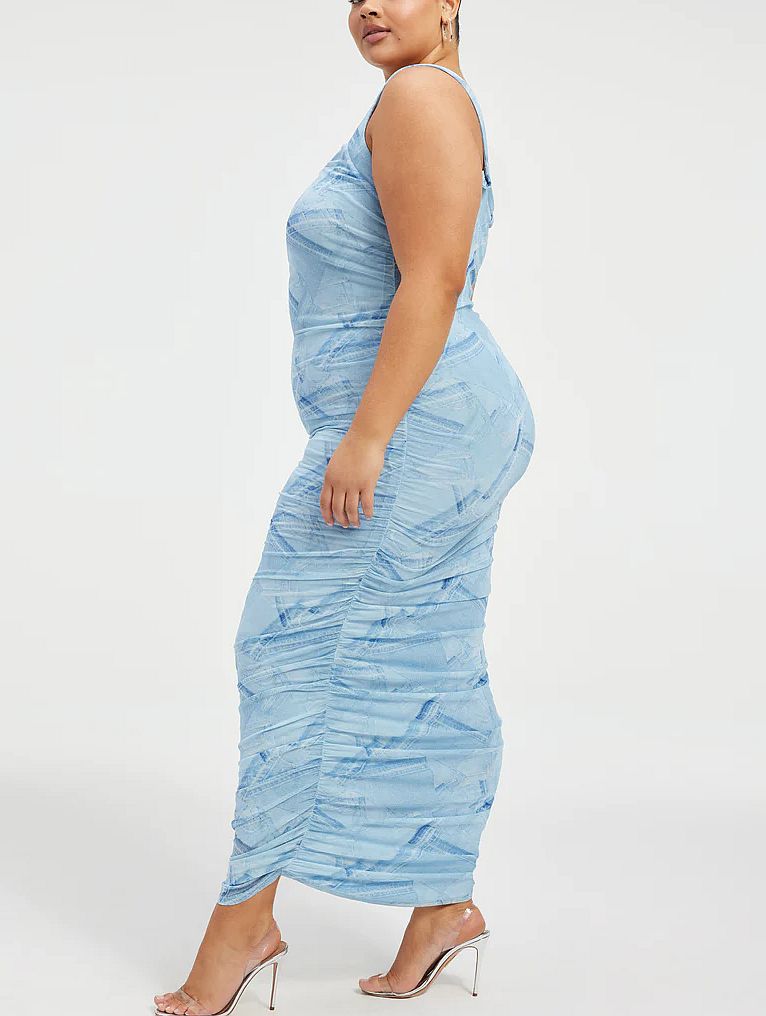 Good American Ruched Mesh Denim Maxi Dress ($129)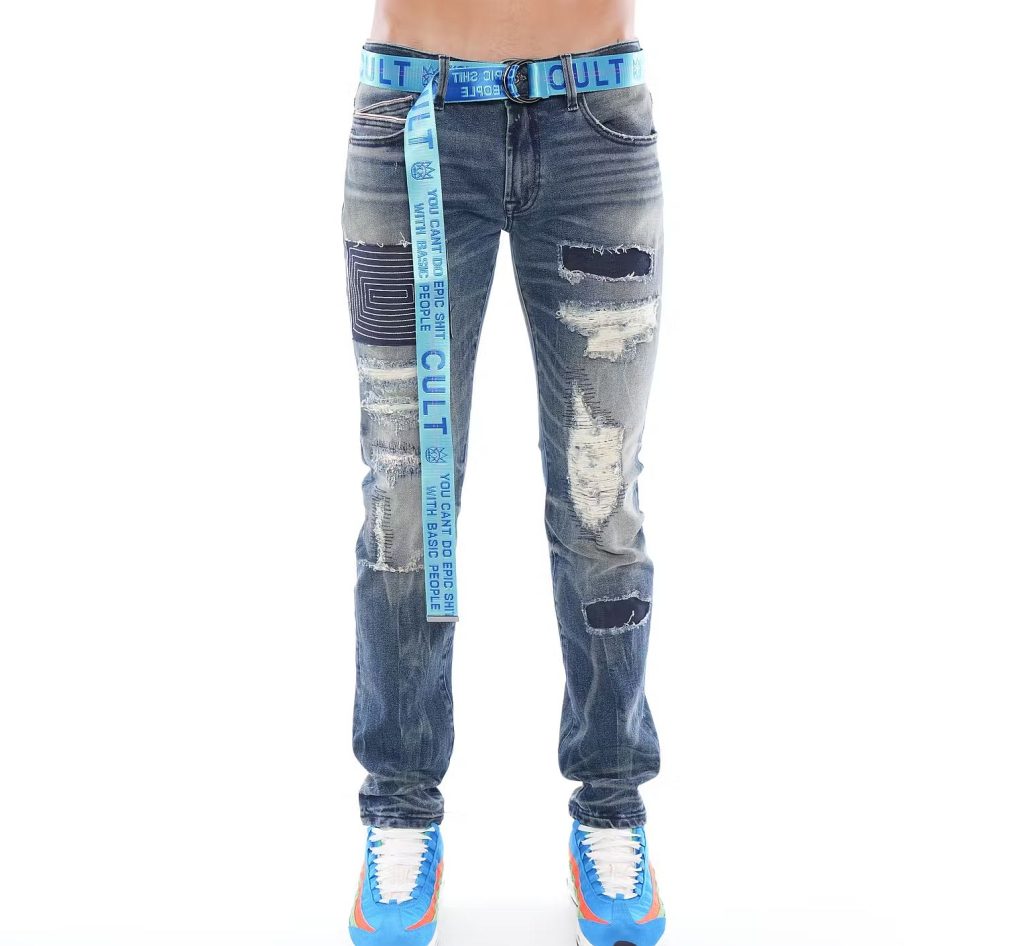 Cult of Individuality Rocker Belted Slim Jeans ($299)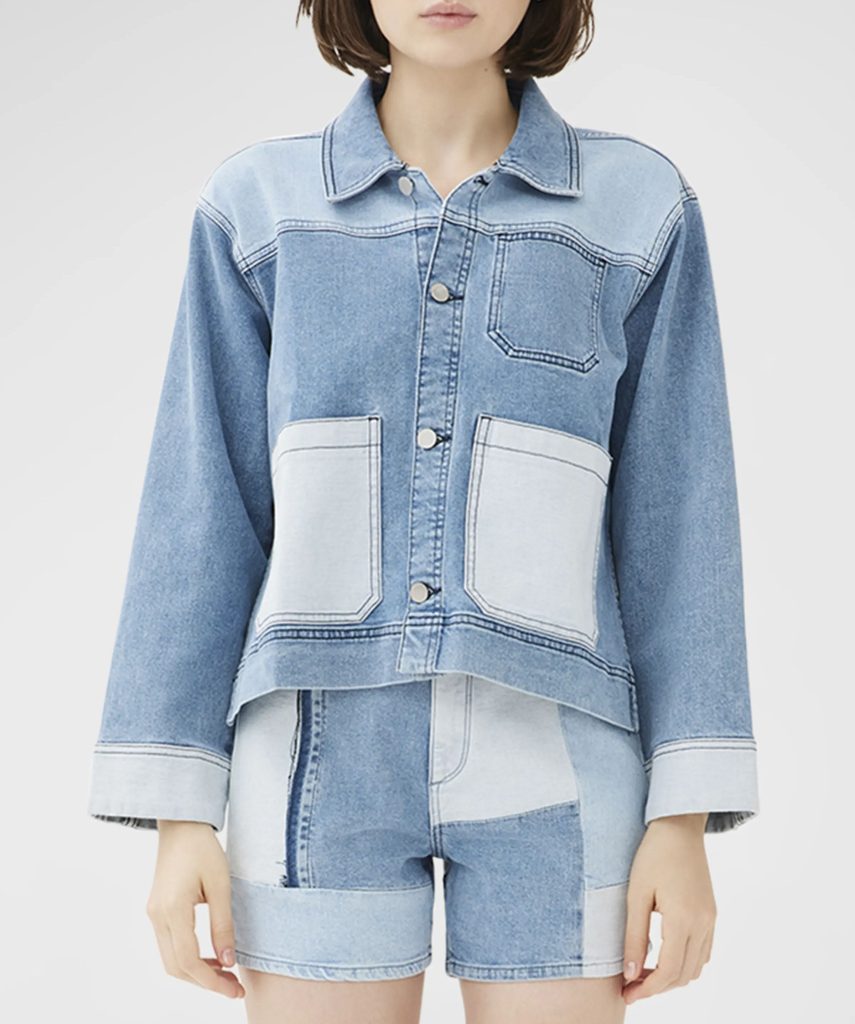 KSKENIASCHNAIDER x DL1961 Tilda Shirt Jacket (on sale $239)