After long winter months of just worrying about staying warm and not really caring what I was wearing under neath my coat as long as it was warm, I am more than ready for a refreshing new summer look!
And if you are with me in this, then how about adding a cool new color to your basically blue and black denim collection? How about some outrageous pink, not the soft, baby-like sweet pink, but the shocking and attention calling almost neon pink?
Actually, this color is so "strong" that you can pair it with any other color, yellow, green, royal or baby blue… and of course, black or grey. Believe it or not, this shade of pink is very versatile. And talking about versatile…
You can wear shocking pink jeans dressed up with a blazer and heels as well as with a simple tee or tank top for a stroll in the park.
But enough said, get into summer mode and check out our suggestions below. Maybe you will find your next pink passion right here! Let us know:-)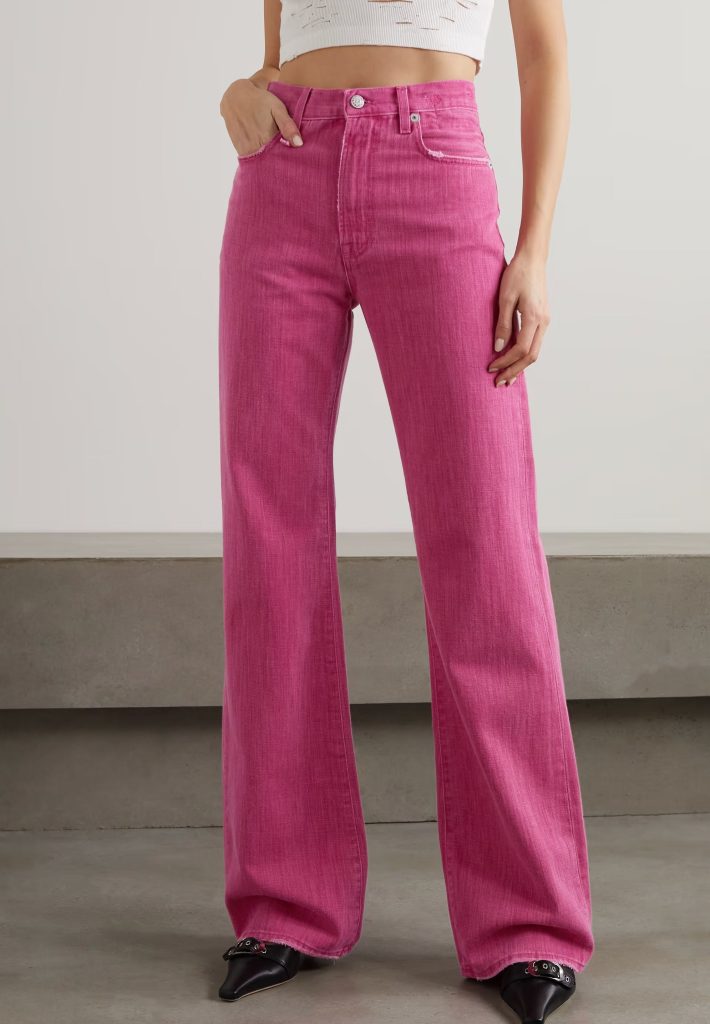 R13 Jane Distressed High-Rise Wide-Leg Jeans ($595)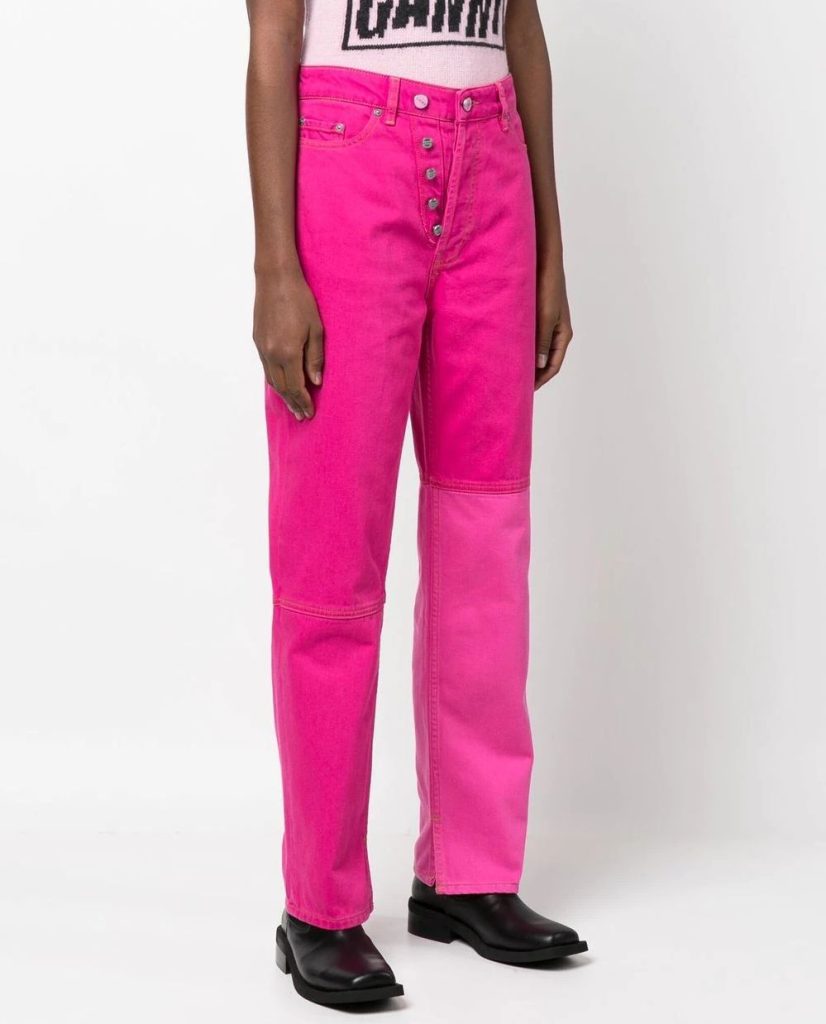 GANNI High-Rise Straight-Leg Jeans ($251)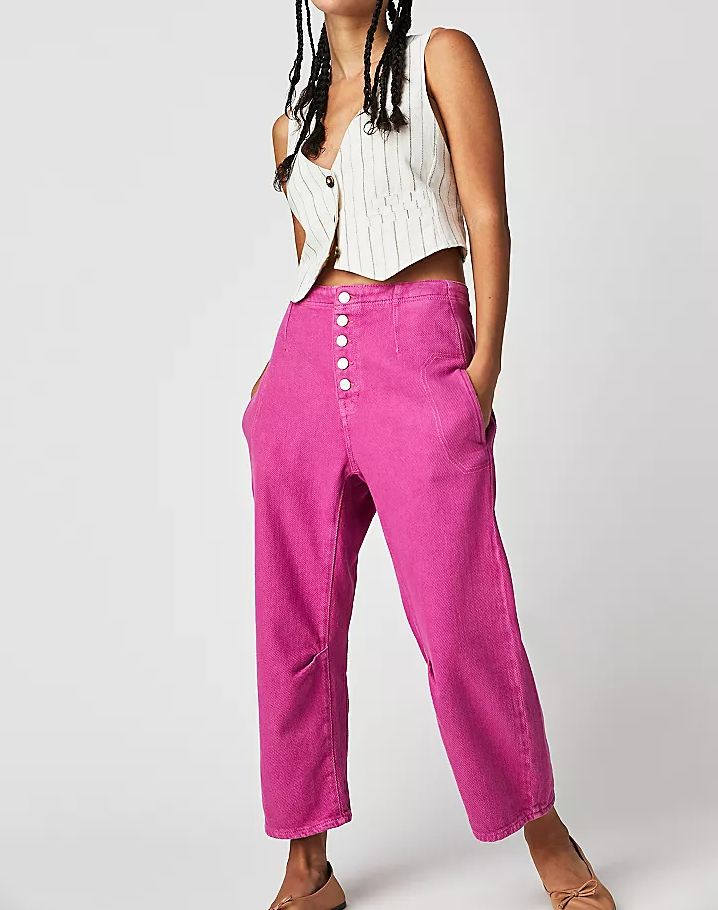 Free People Osaka Jeans ($98)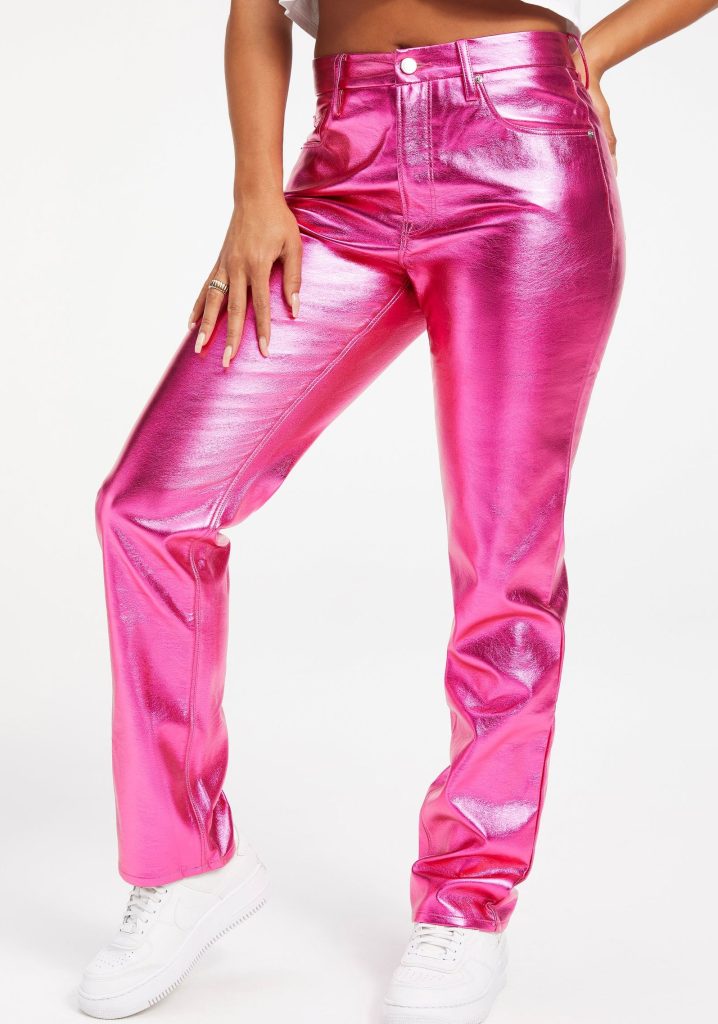 Good American Good Icon Metallic Faux Leather Pants ($195) – size inclusive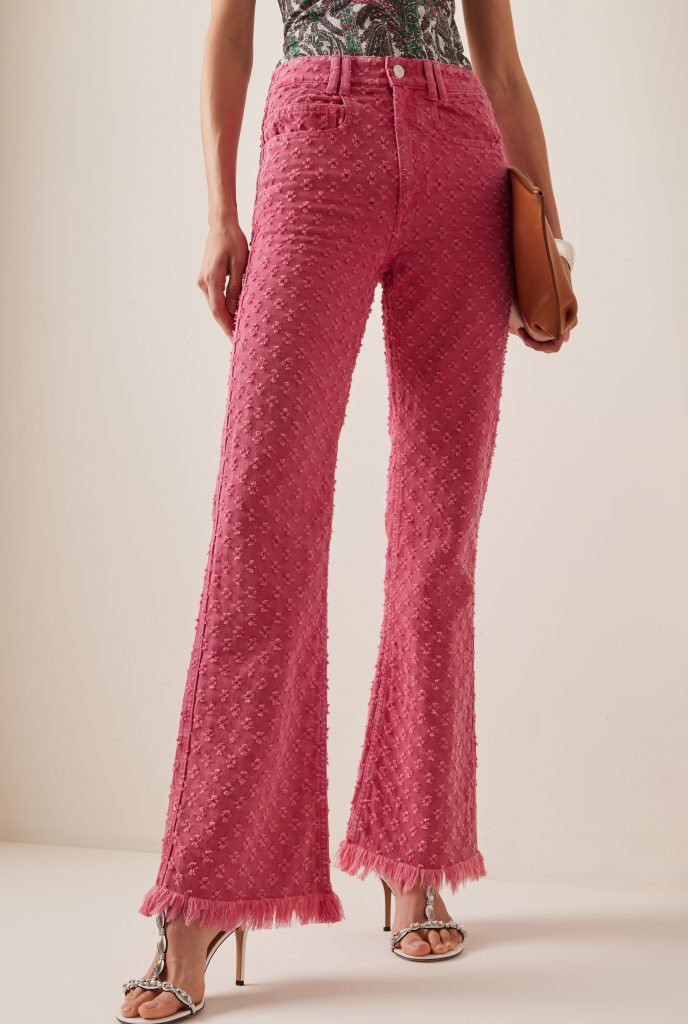 Isabel Marant Alvira Distressed Straight-Leg Jeans ($630)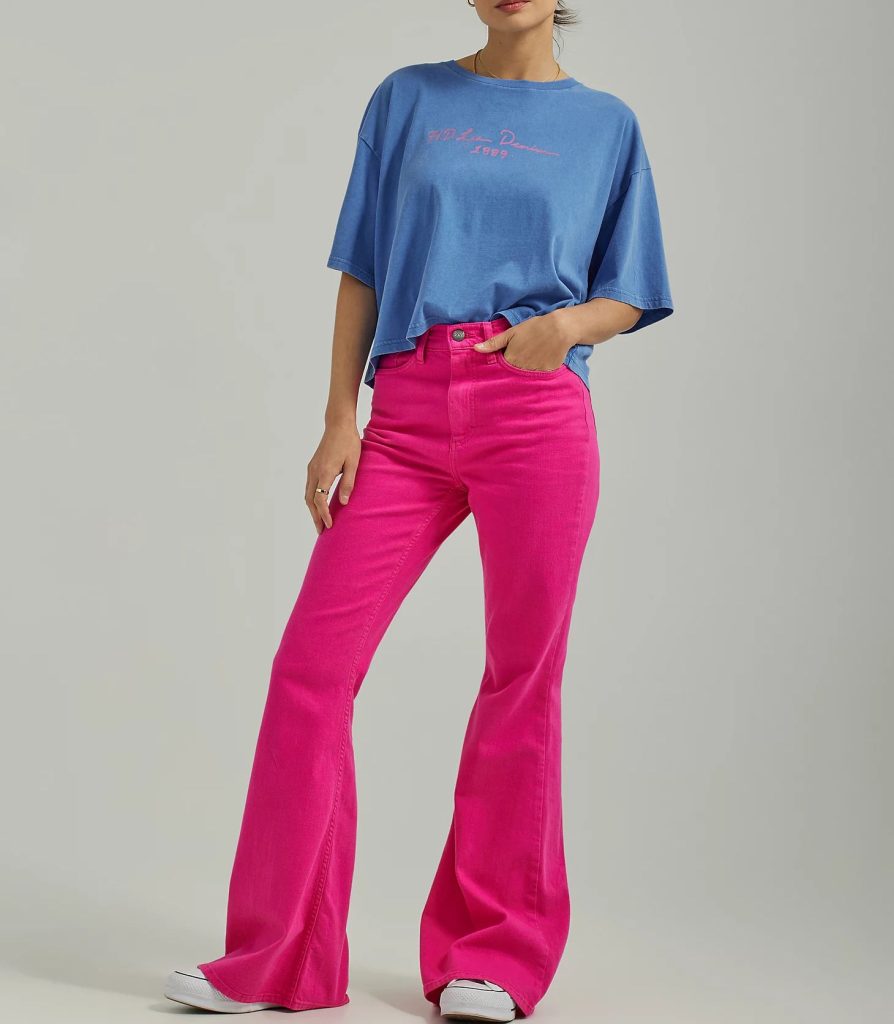 Lee Vintage Modern High-Rise Flare Jeans ($118)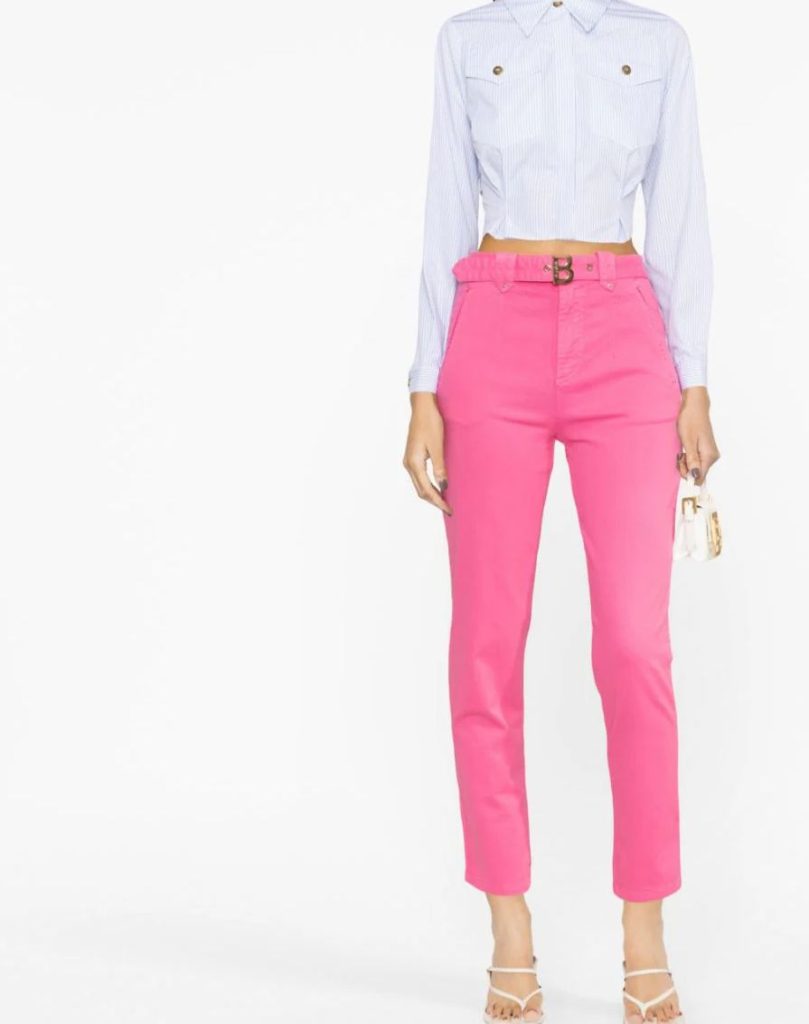 Blugirl High-Waisted Jeans ($235)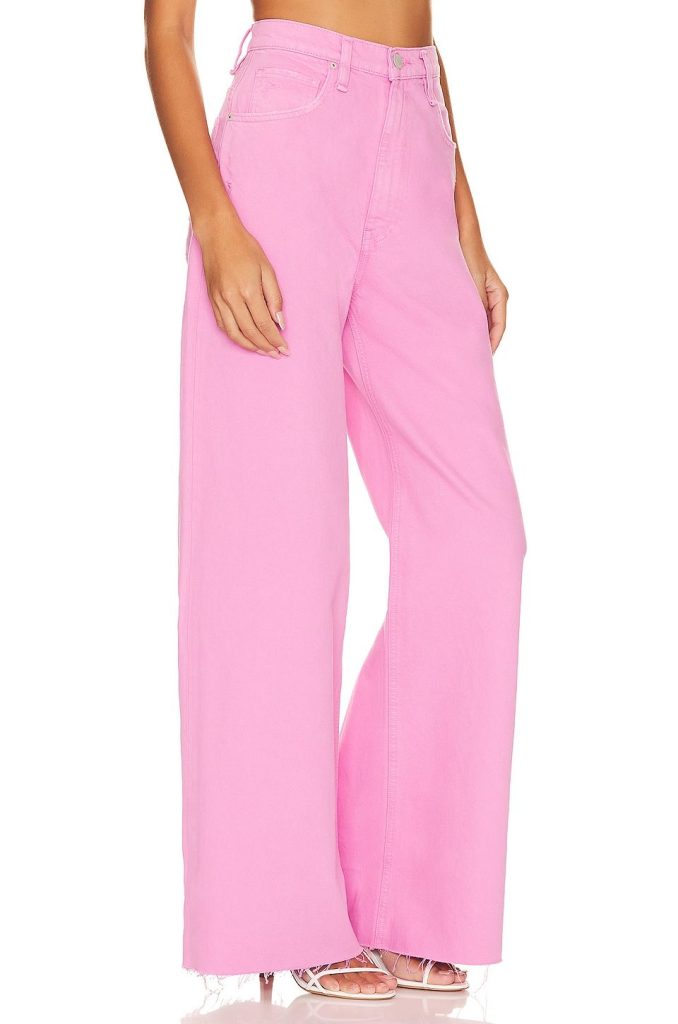 Hudson Jeans James High-Rise Wide-Leg Jeans ($225)