It all started in the 1930's with the rich people wearing only white in the summer. Light clothing gave the look of leisure, while dark clothing was mostly for working people. In other words, the concept of not wearing white after Labor Day started in the 19th century as a way for the upper class to separate themselves from the working class.
So this is where the rule of "white jeans never before Memorial Day and never after Labor Day" weekend comes from.
BUT!
This rule has been OUT-ruled for many years. It is actually very official and totally fashionable to wear white jeans all year long.
We understand, of course, that not everybody feels comfortable wearing white jeans in the cold winter months – especially with the snow and mud on the streets. But we all agree that now is the time to take out our whites again, or to add a pair (or two,,,) new ones to our denim closet.
And, as always, we did the work for you:) See below our top picks for this season and why we chose them.
This feature is all about the ladies' but we already have our team working on the white jeans issue for you guys, too, so stay tuned here @denimology – coming up soon.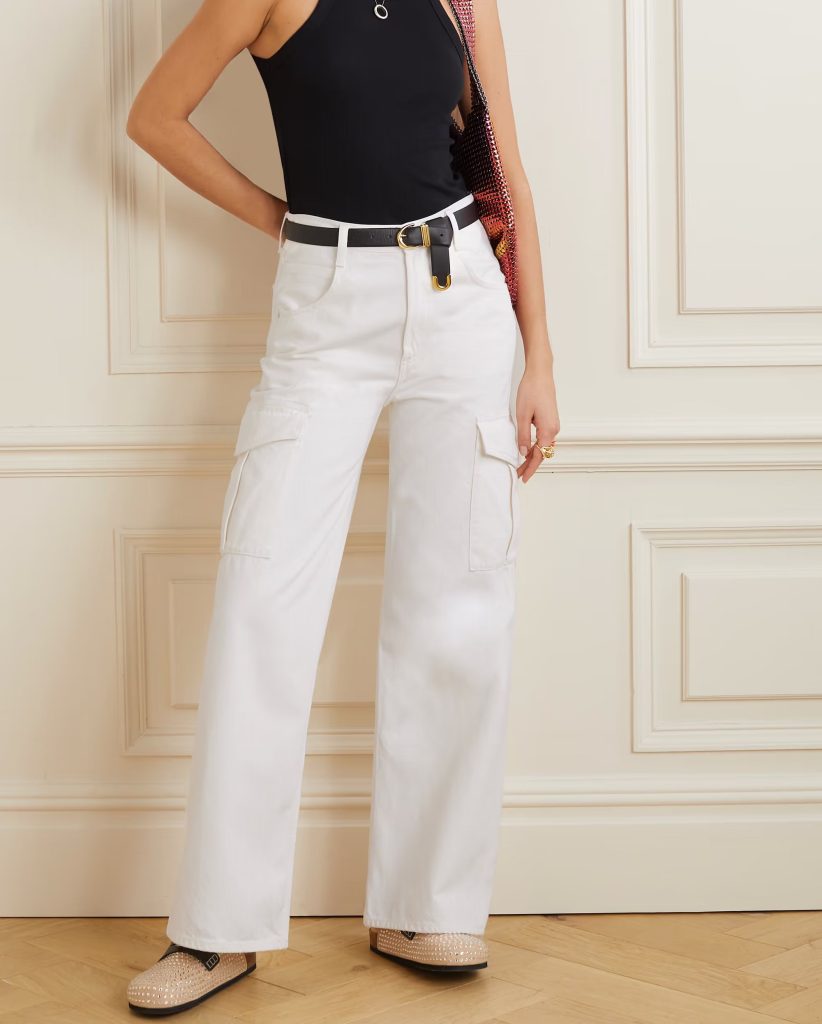 AGOLDE Minka Organic High-Rise Wide-Leg Jeans ($240) – Cargo jeans are one for the hottest trends right now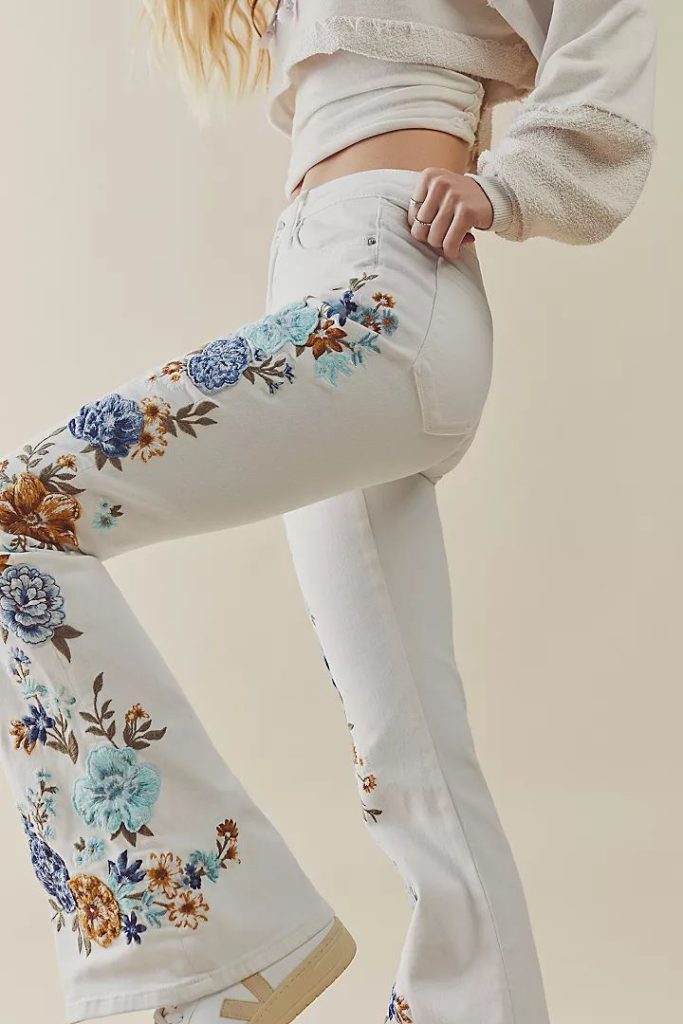 Driftwood Farrah Embroidered Flare Jeans ($178) – The embroidery is a very cool "upgrade"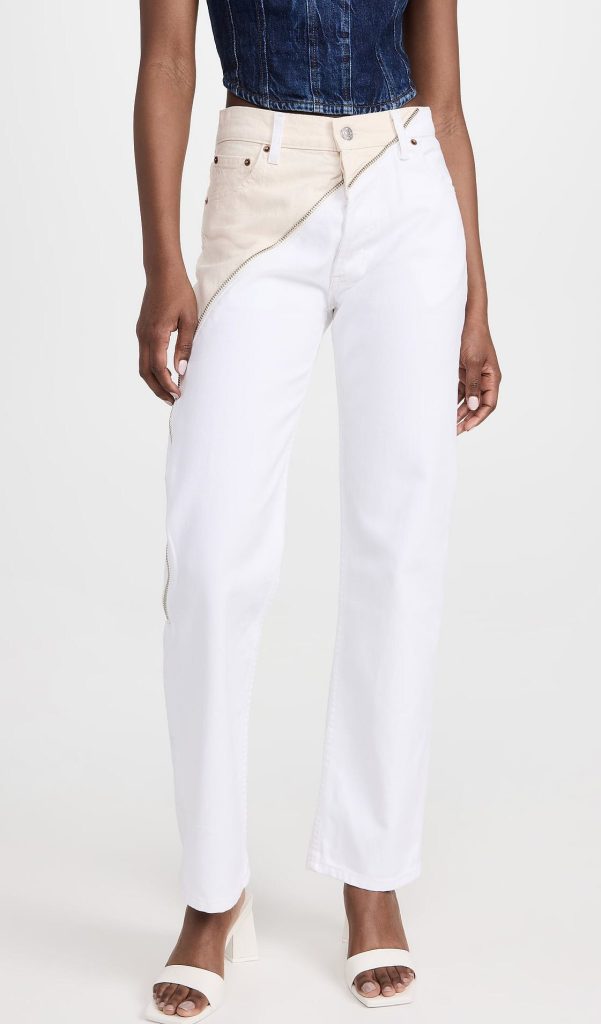 EB Denim Gemini Jeans ($495) – We absolutely love the color-block and zipper detail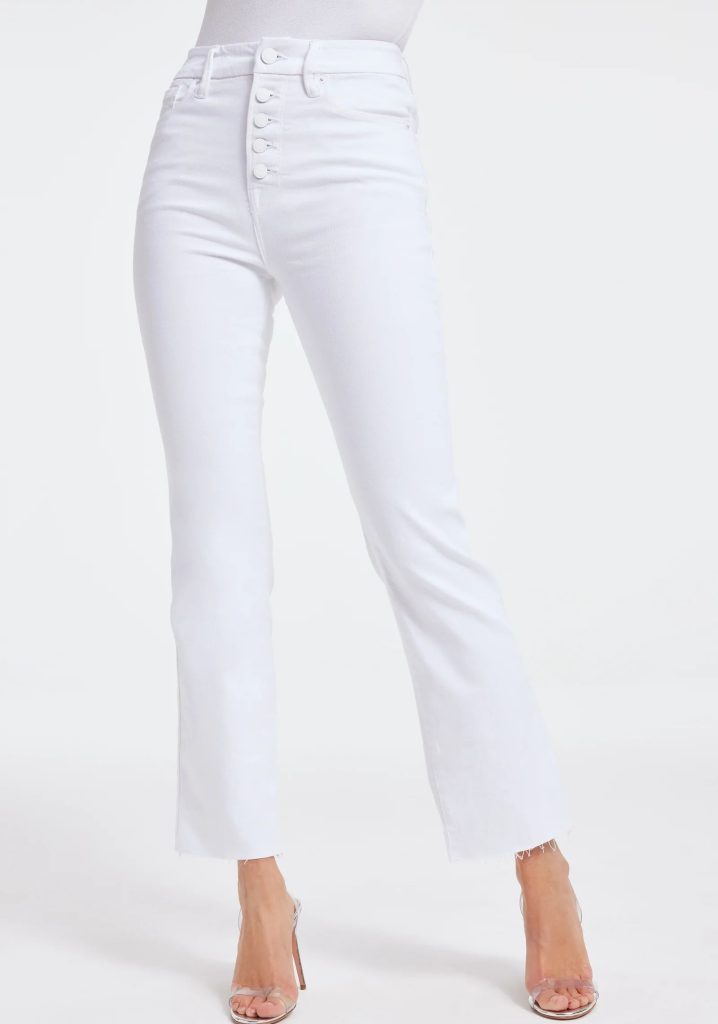 Good American Good Curve Straight Jeans ($119) – Straight-leg jeans are a denim staple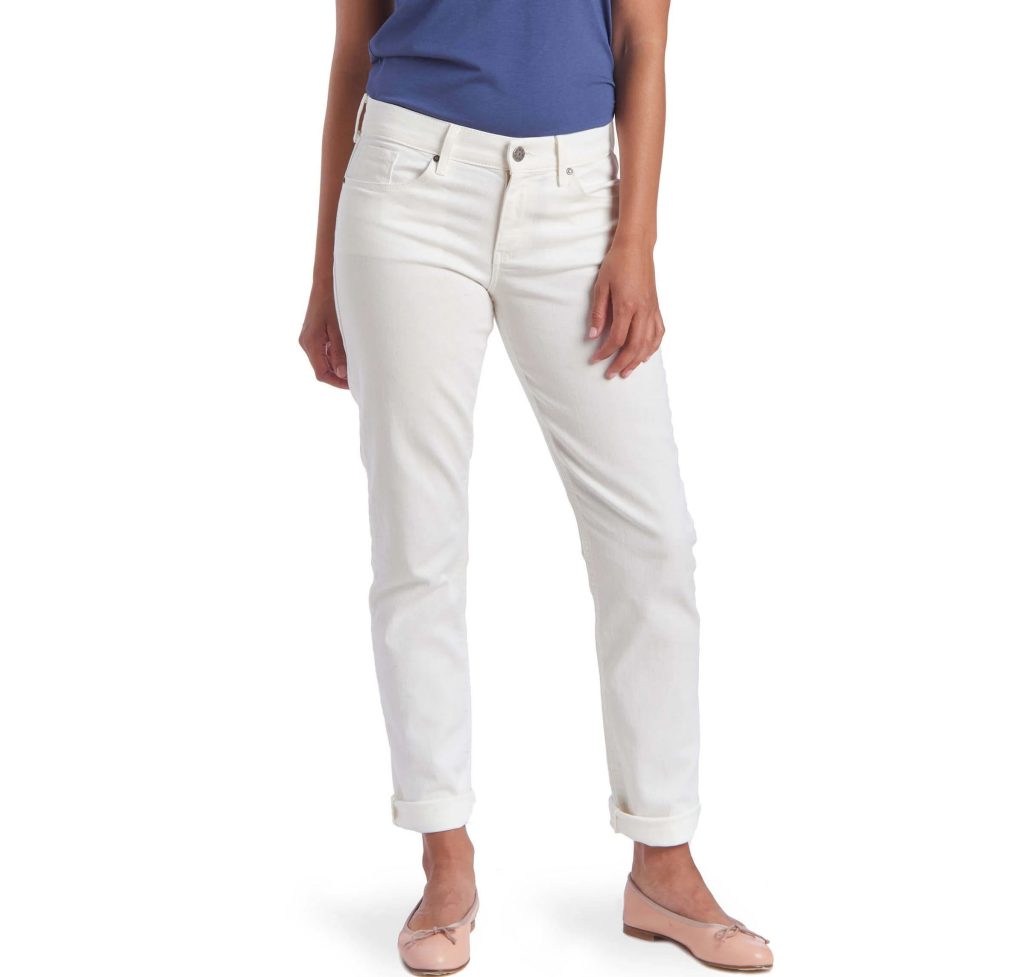 Mott & Bow Slim Boyfriend Jeans ($119) – A cool boyfriend fit and the bone color is perfect if you're not into "bright" whites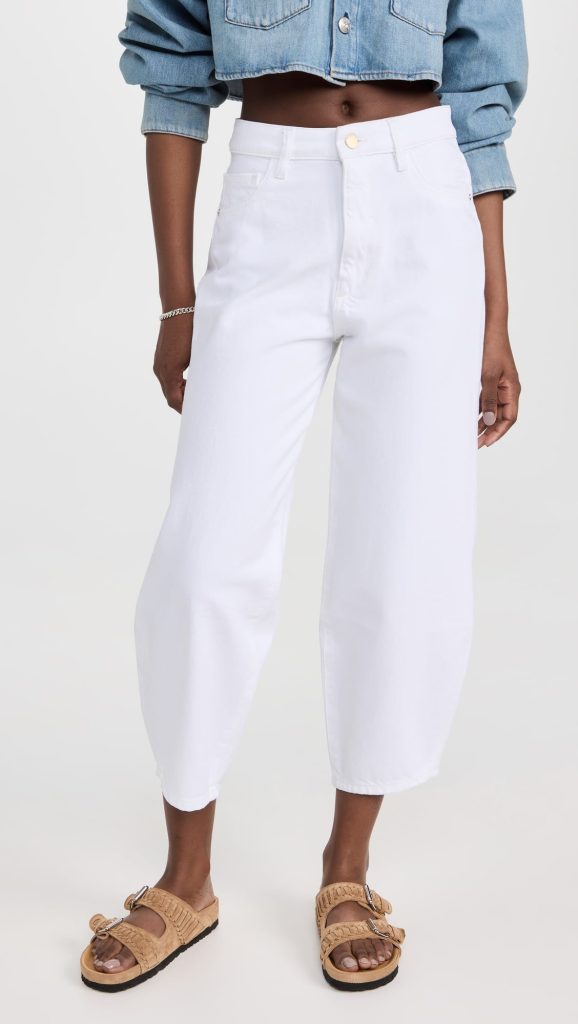 DL1961 Miro Barrel Pants ($219) – If you are up for a cool and different denim style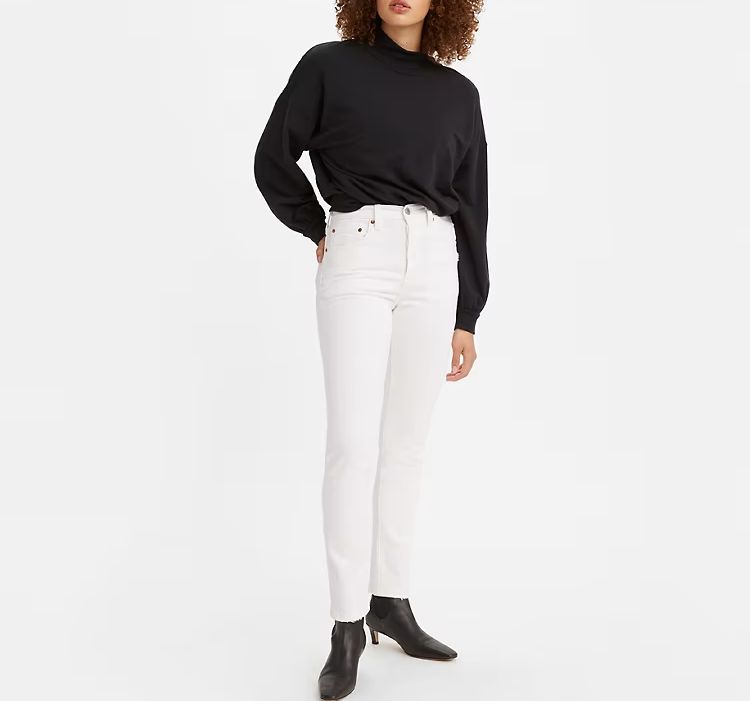 Levi's 501 Skinny Jeans ($98) – A classic must-have jean, good to wear anytime and everywhere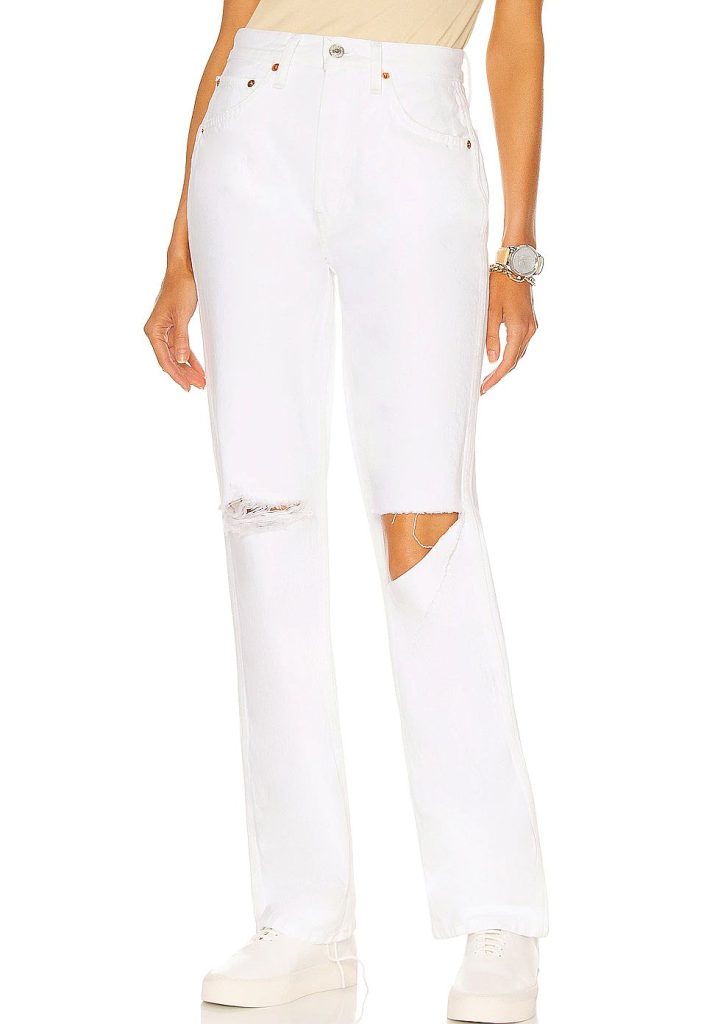 RE/DONE 90s High-Rise Loose Jeans (on sale $186) – No way we're going to miss out on a pair of ripped bad boys