You turn now, the other day we did a feature about white jeans for the ladies, and we promised you the same:-) So, here you go. read on to find out about our team's picks and why we love them.
Whit jeans are a very good options for dudes as much as for us women. Especially, since they are very versatile, You can wear them for a day out as well as on your special date night.
It all depends only how you wear them, what you pair them with. Either with a tee or polo shirt and sneaks during the day, Or, you can also try wearing them with a black leather jacket and boots for a bad boy look if that's your thing.
If you prefer a more laid back look, go for a pair of loafers, a button-down shirt and a blazer.
Check out below our top favorites and why we chose them. And, as always…
Happy Shopping!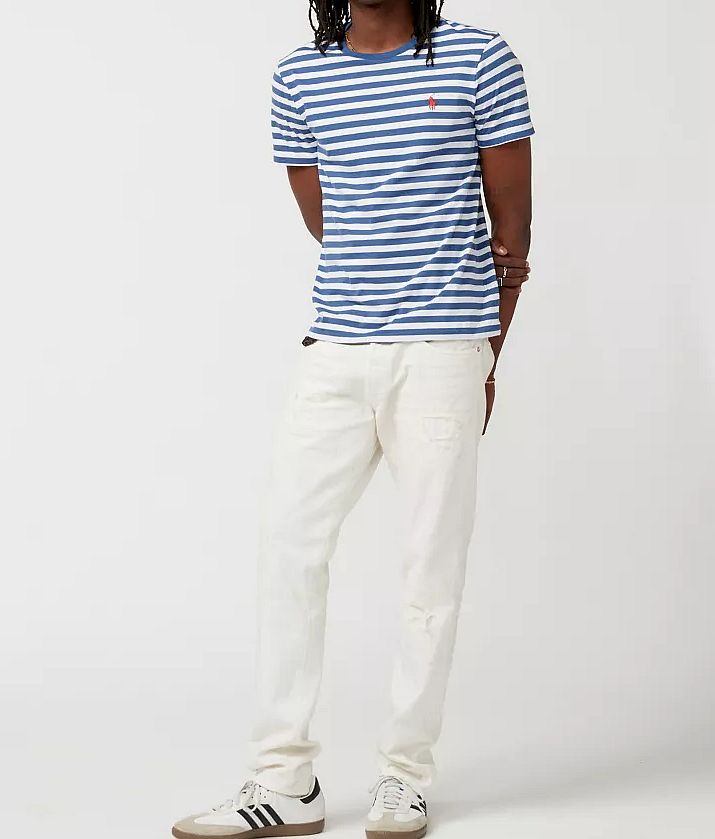 Polo Ralph Lauren Rigid Denim Jeans ($198) – "Clean-cut" classic straight leg jeans are good to wear for any occasion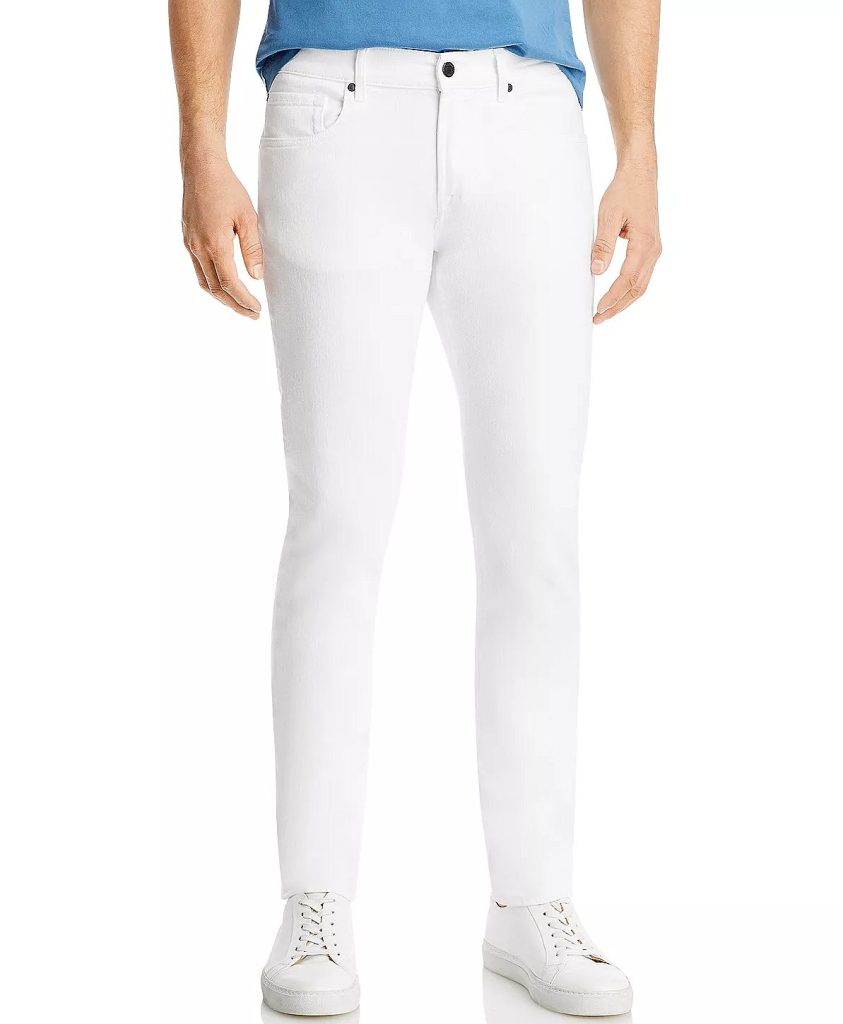 7 For All Mankind Luxe Performance Plus Slimmy Jeans ($198) – If extreme comfort is important for you, these jeans actually feel like as if you were wearing sweatpants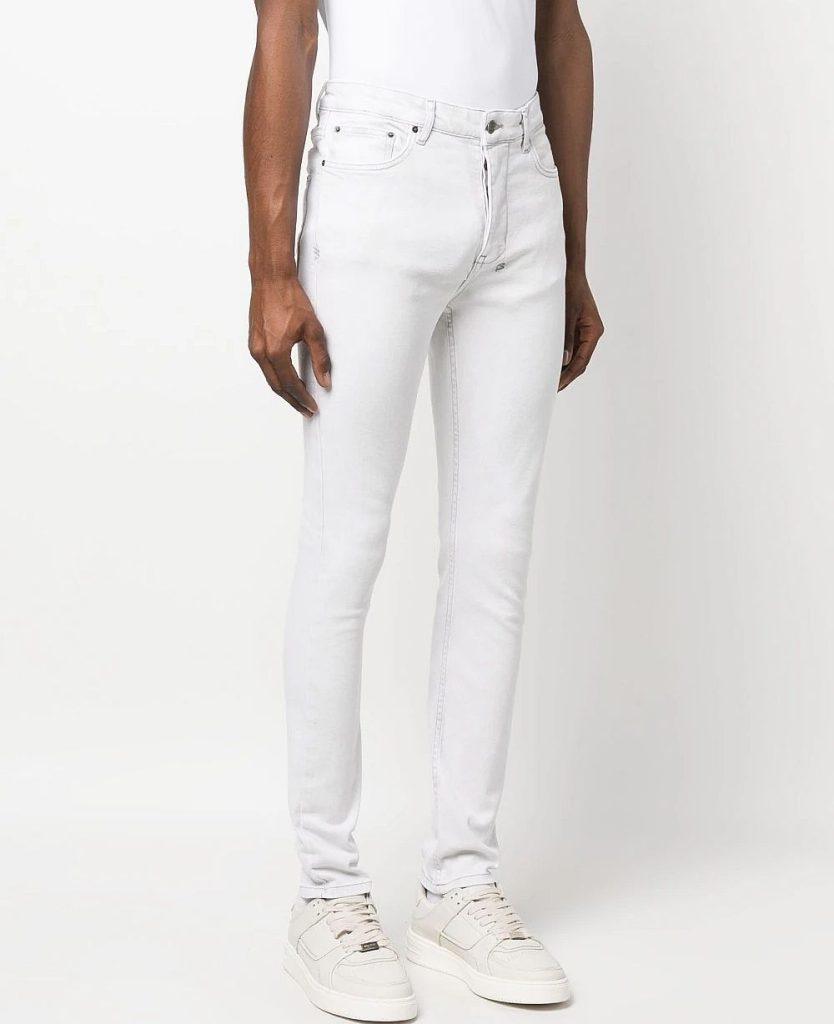 Ksubi Chitch Habits Slim-Fit Jeans ($263) – The brand really nailed it with their super skinny fit, go for it if you like 'em really skin-thight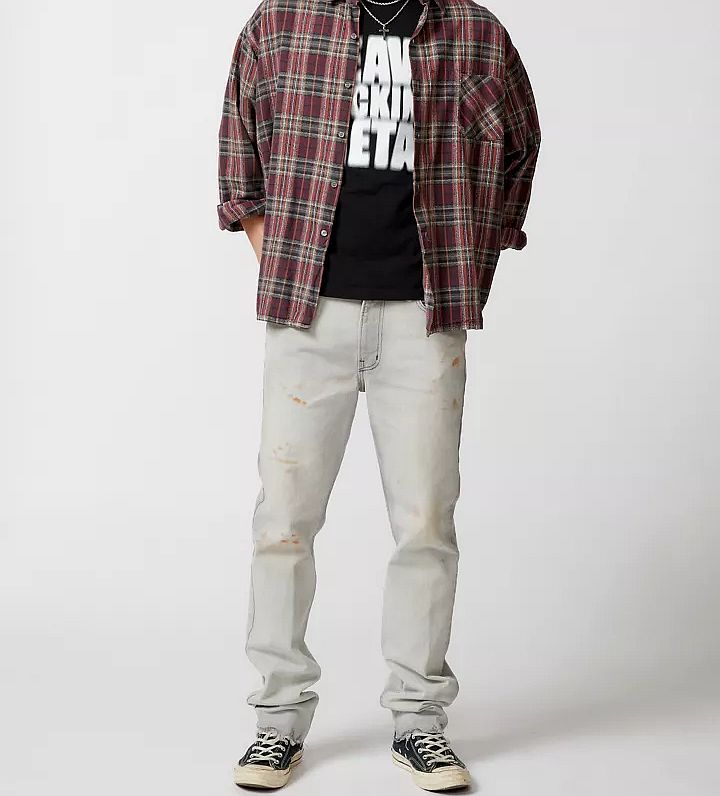 BDG Sneaker Stack Jeans ($79) – A "blueish" shade of white – if you don't want to sway away from your blues 🙂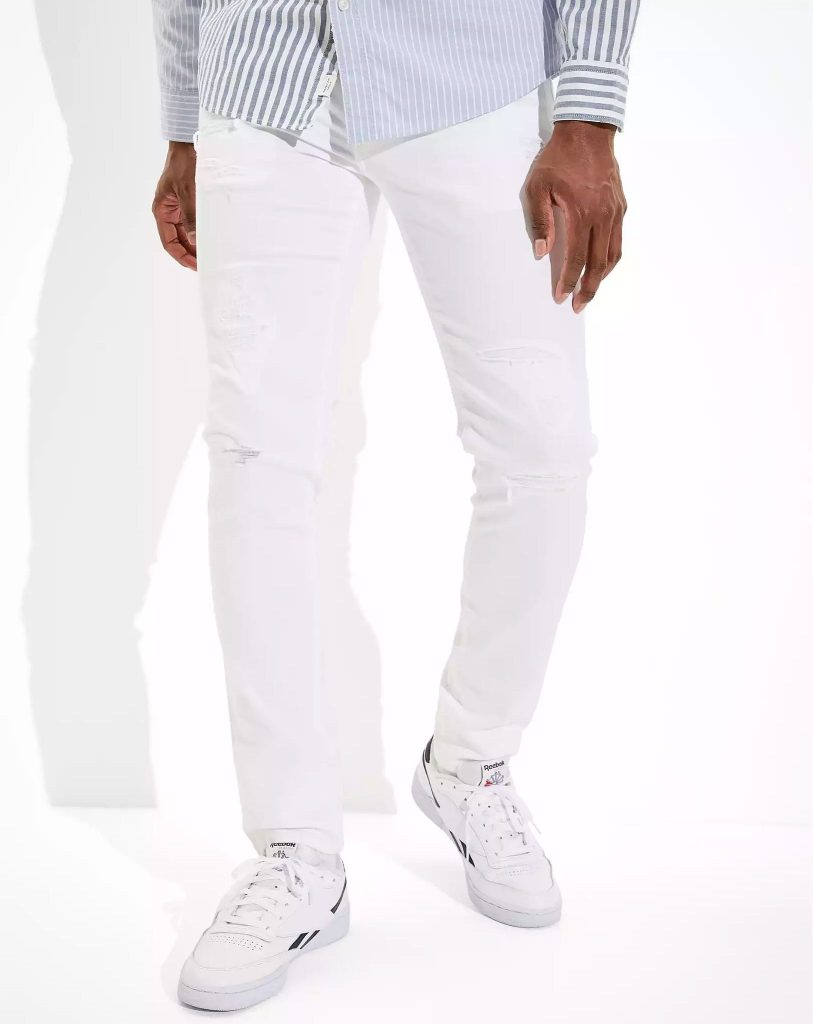 American Eagle AirFlex Patched Skinny Jeans (0n sale $35) – We love the subtle distressing. Hint: size up for a more relaxed look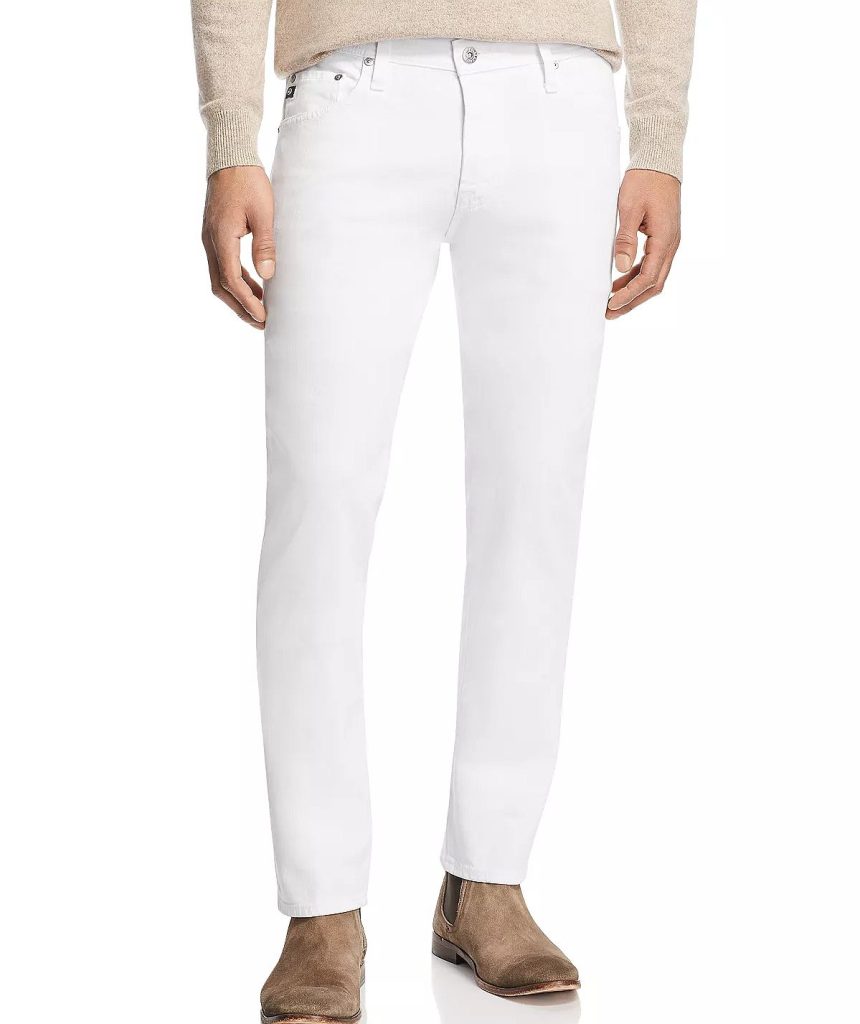 AG Tellis Slim Fit Jeans ($198) – These are our choice when you want to dress up, wear with a button-down and a sports jacket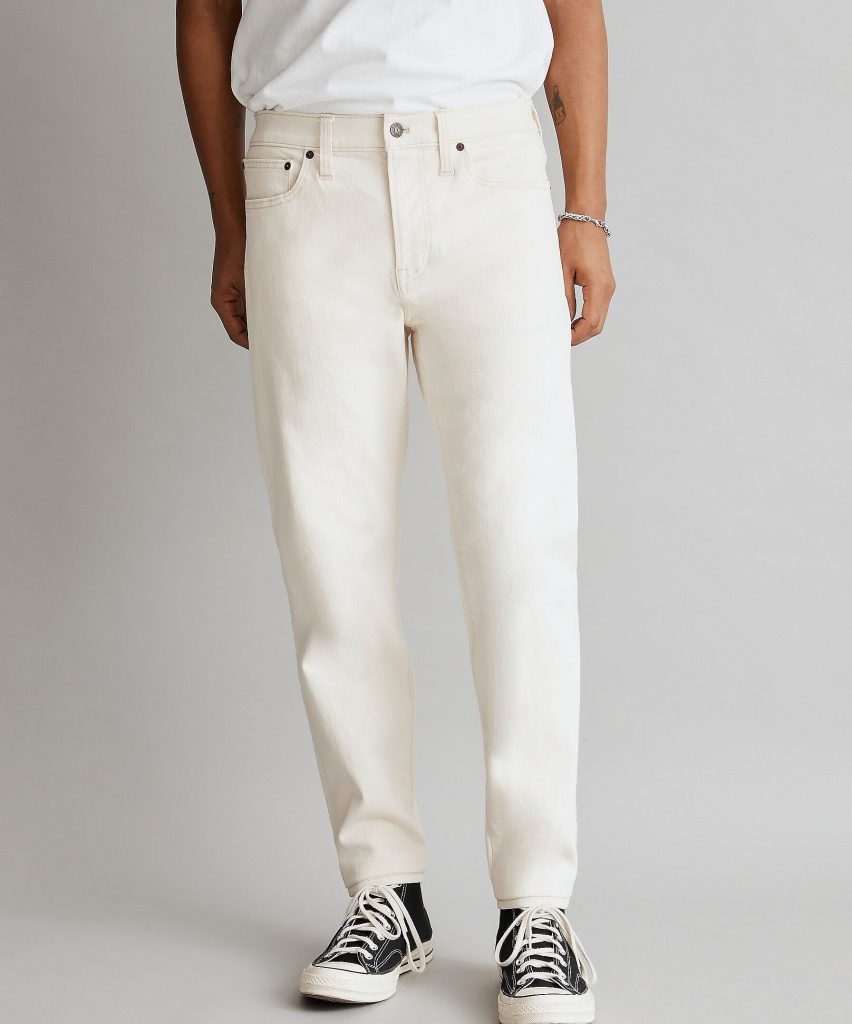 Madewell Relaxed Taper Jeans ($128) – If you prefer a not too pristine white color, this vintage wash is your perfect option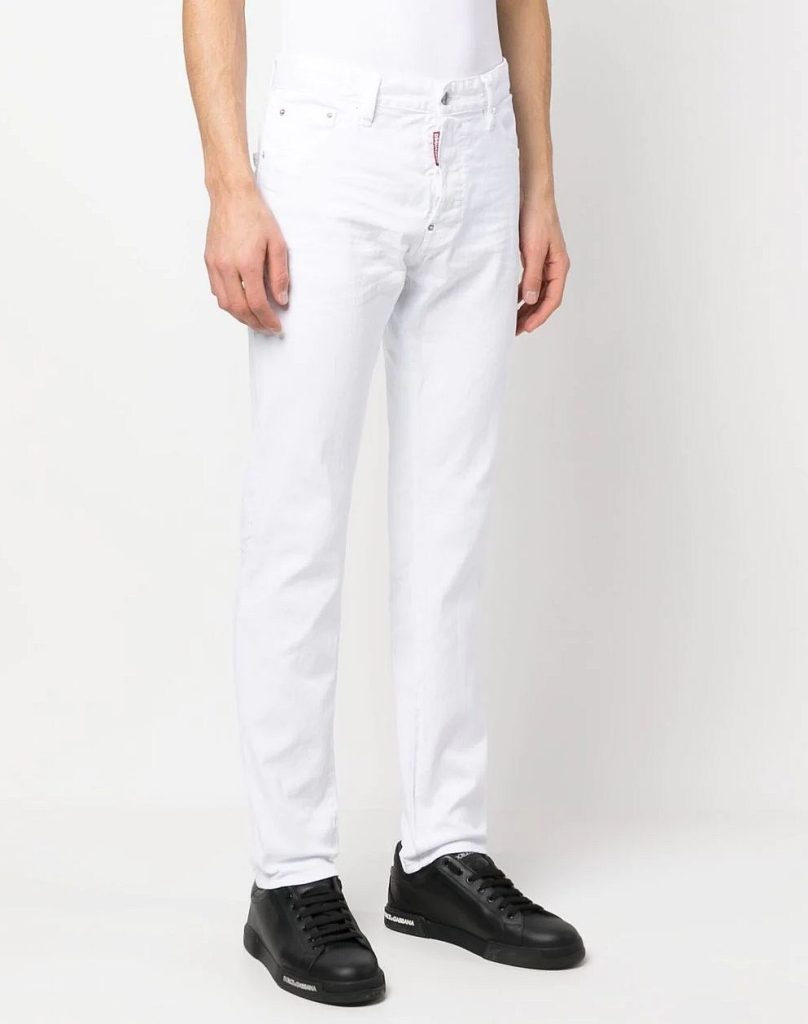 Dsquared2 Logo-Patch Slim Leg Jeans ($580) – If you don't want them neither too skinny nor too straight, these are a great "in-between"