Continuing with our previews of the newest denim and leather trends for this coming fall and winter, today we are featuring another haute-couture brand, Ferragamo. Like countless other super high-end classic couture icons, Ferragamo' designer, Maximilian Davis, has included some cool denims and leathers in his pre-fall 2023 debut.
There's denim and black leather as well as some interesting – what shall we call it – denim velvet, or velvet denim? See details below. Definitely intriguing – the guy's burgundy jeans are almost like the corduroy jeans we used to know it, but not quite. The texture of the fabric is much heavier.
And the black outfit, consisting of jeans and a waist-length fitted trucker jacket, has definitely more to it than just "plain" velvet as we know it.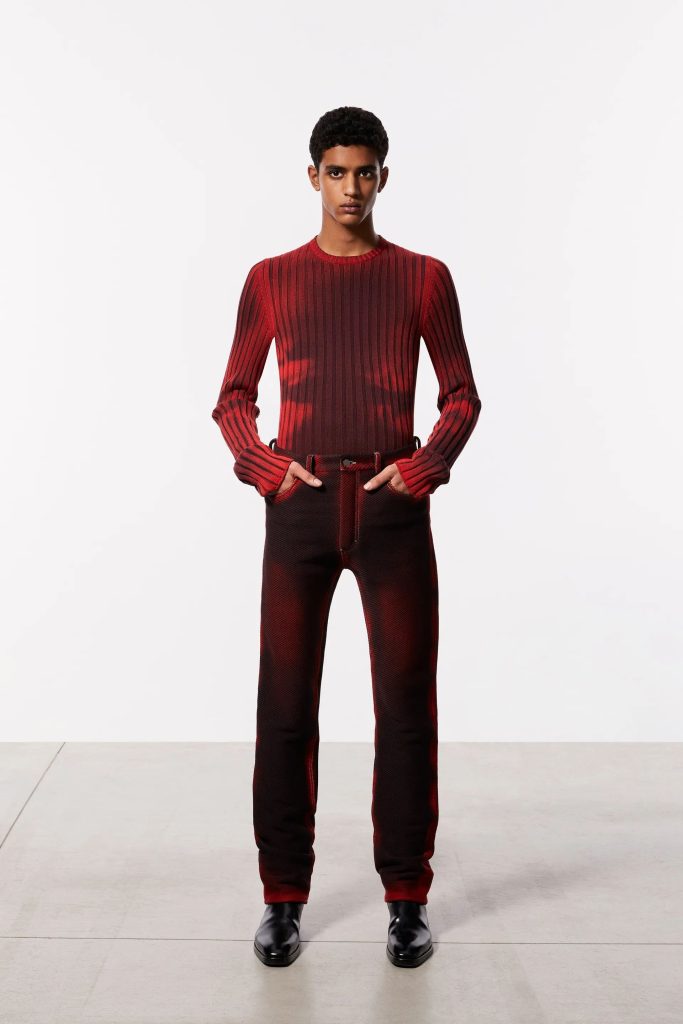 You can shop for Ferragamo on their website, at Neiman Marcus, farfetch women/men, and at SAKS women/men.