The upcoming Barbie movie has just released its trailer, and we are really excited – can't wait to watch the movie!
And the coolest news:
Lee's spring collection has pieces that will inspire your own Barbie or Ken fit. Cute, fun, and easy to wear, this capsule is definitely worth having a look at. Especially now, with the warmer weather finally arriving again. We can all do with a wardrobe refresh!
So this capsule has the perfect styles to get you ready for the the summer season, such as floral patterns, bright pink shades, and patterned denim. Check out some of the pieces below.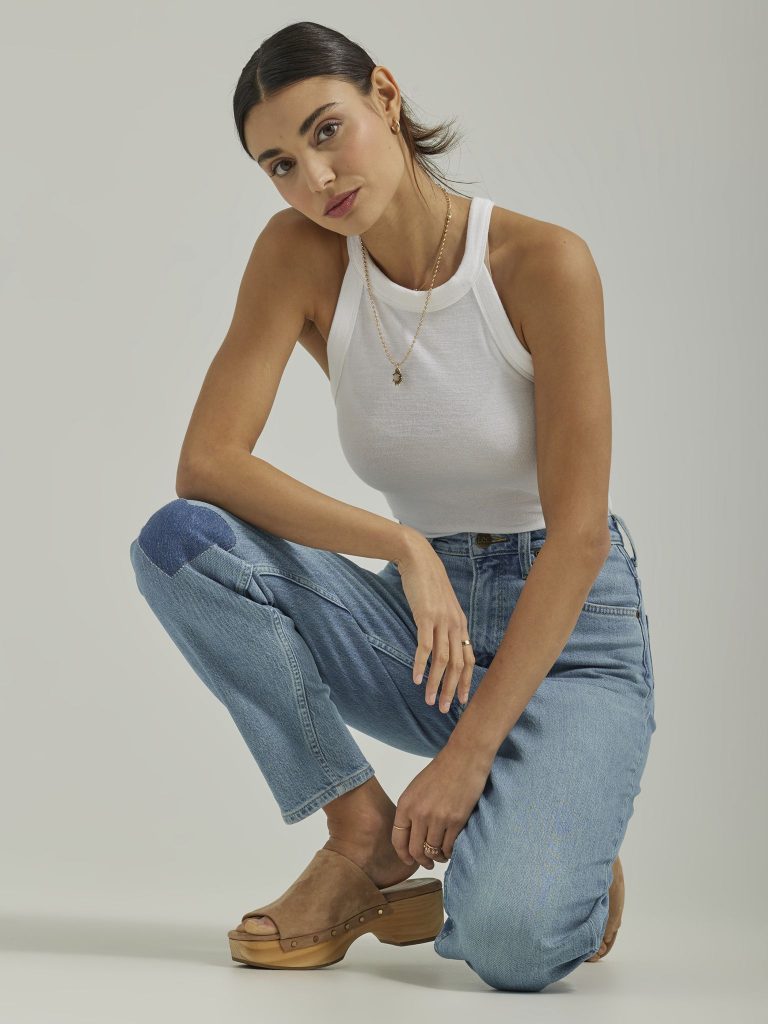 Women's Pearl Cut Off Shorty Short:
Didn't mean to cut you off there, just thought you'd like some cutoff shorts as the weather warms up. Short, comfy, and summer-approved, these denim cutoffs bring the shorty short into the 21st century. Their regular-fit waist provides a comfy fit that still goes with your crop tops, while the S-stitched spade pockets in the back give you some extra storage while enhancing your features . Made from a recycled cotton blend with some extra stretch, these shorts are durable for a Summer of fun while always prioritizing your comfort.
This versatile vest is here to give your wardrobe the refresh it needs for the warm weather ahead. This sweet silhouette is sure to become a staple in your everyday outfits. The classic Lee® styling, functional front pockets, and 100% cotton offer quality in a style we know you're going to love. Wear it to all your favorite music festivals this season for an unmistakably modern style that adds classic appeal.
Women's Lee European Collection Stella High Rise Tapered Jean
An edgy fit, a trendy look, a timeless silhouette that won't ever go out of style. This Lee® European Collection jean features a sleek, ultra-high waist designed to flatter your curves with the perfect hourglass shape. The waist opens to a comfortably loose fit around the thighs in a style that captures a vintage, '80s-inspired aesthetic. Their tapered leg opening offers a casual, laidback vibe that's complemented by just a touch of stretch to keep you feeling amazing all day long. Made with recycled brass buttons and rivets, rich Havana brown thread, and a brown Jacron patch at the waistband, the European Collection Ultra-High Tapered jeans are made to last—just like all your favorite Lee denim styles.
And, of course, there are also a couple of very cool men's (hello Ken!) styles included: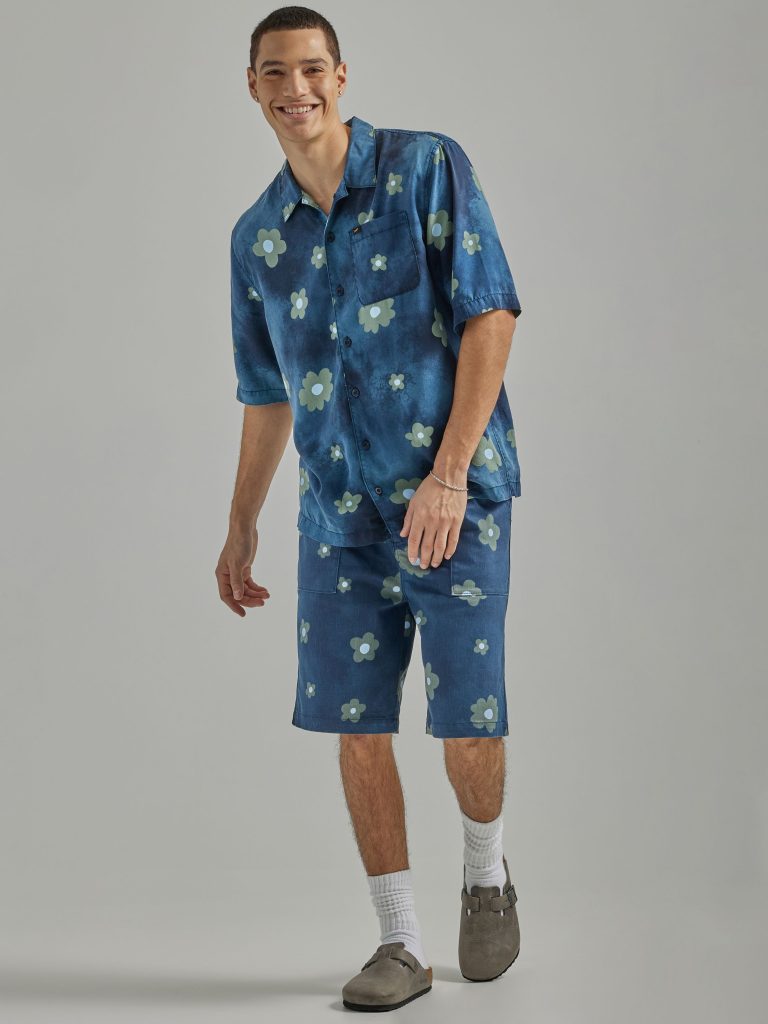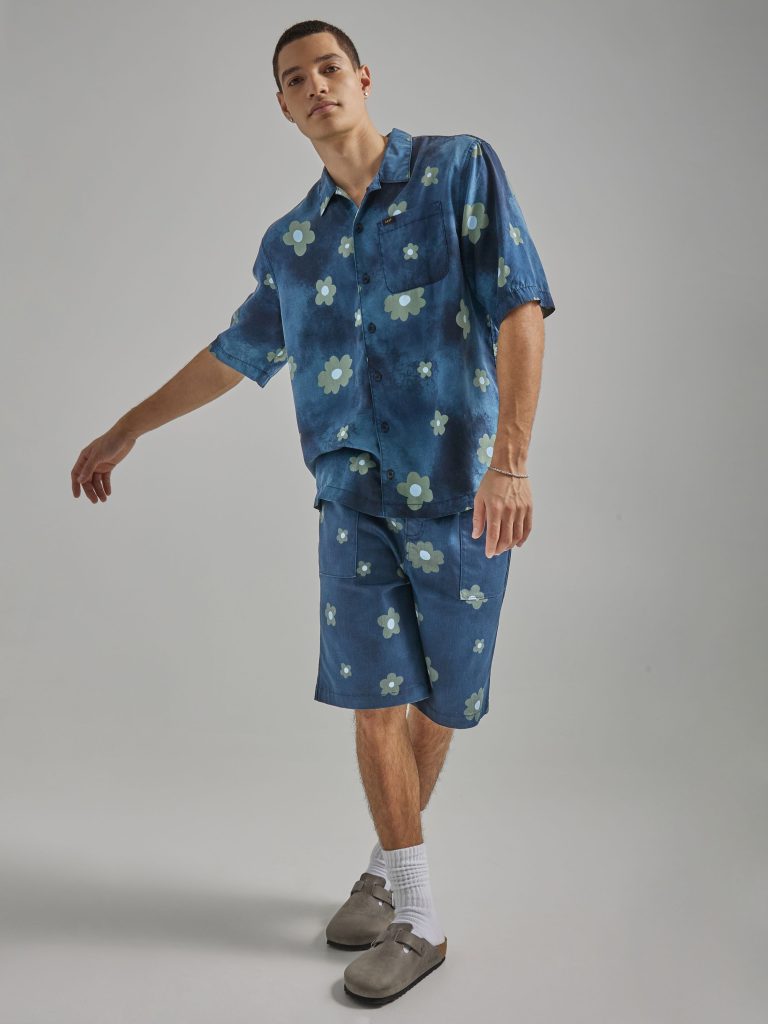 Men's Chetopr Pleated Front Short and Men's Oversized Resort Floral Shirt
When it's time to hit the resort, you're going to want an outfit that's as laid back as it gets. Enter our Lee® Oversized Resort shirt; the best extra-loose lounging shirt around. Crafted from 100% premium lyocell, this is a shirt that will stay comfortable, breathable, and soft for the whole vacation. Couple this with a pair of Lee cargo shorts for a vacation ready outfit that won't let you down.