It's hot outside and you really want to be comfortable when you're out there. Short of ripping off your clothes, well, your choice is to get into something light and easy. To make it short (pun!) – denim bermuda shorts, yes please!
And no, thank you we pass, those flappy leg old denim shorts from your high school time. As we've seen in most denim collection for this summer, you guys are actually becoming fashion-conscious when it comes to your shorts. Sexy fitted, molding your muscled legs, you can make a very cool fashion statement in those. But also the longer , looser fitting and very distressed styles are an options – just like as with the ladies. As we love to point out – it all depends on your personal preference.
And more, nowadays you can even wear them when going out at night. Try pairing your denim bermudas with blazers, jackets, and a cool button-down shirt.
But let's be very clear: when we say shorts, we are not talking about short shorts, but almost knee-length bermudas. Leave the short shorts for doing your gardening or playing with your kids.
Below you can find our team's choices of their favorite bermudas available right now. And, as always,
Happy Shopping!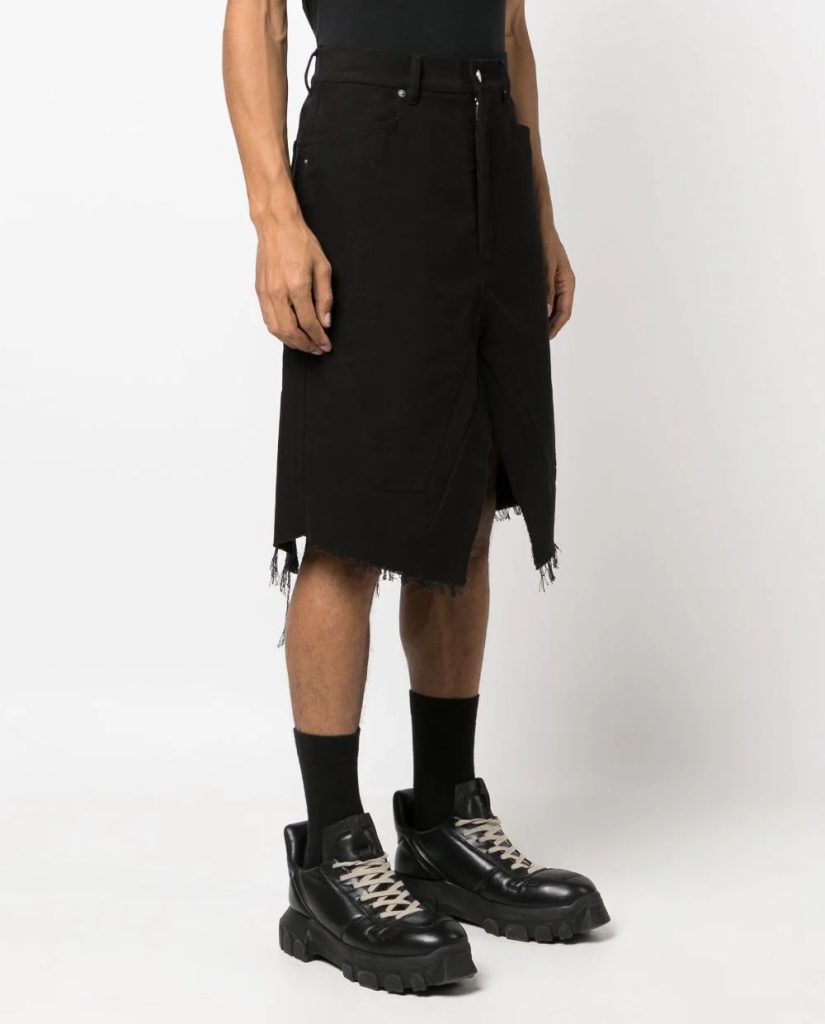 Rick Owens Distressed Hem Denim Bermuda Shorts ($580)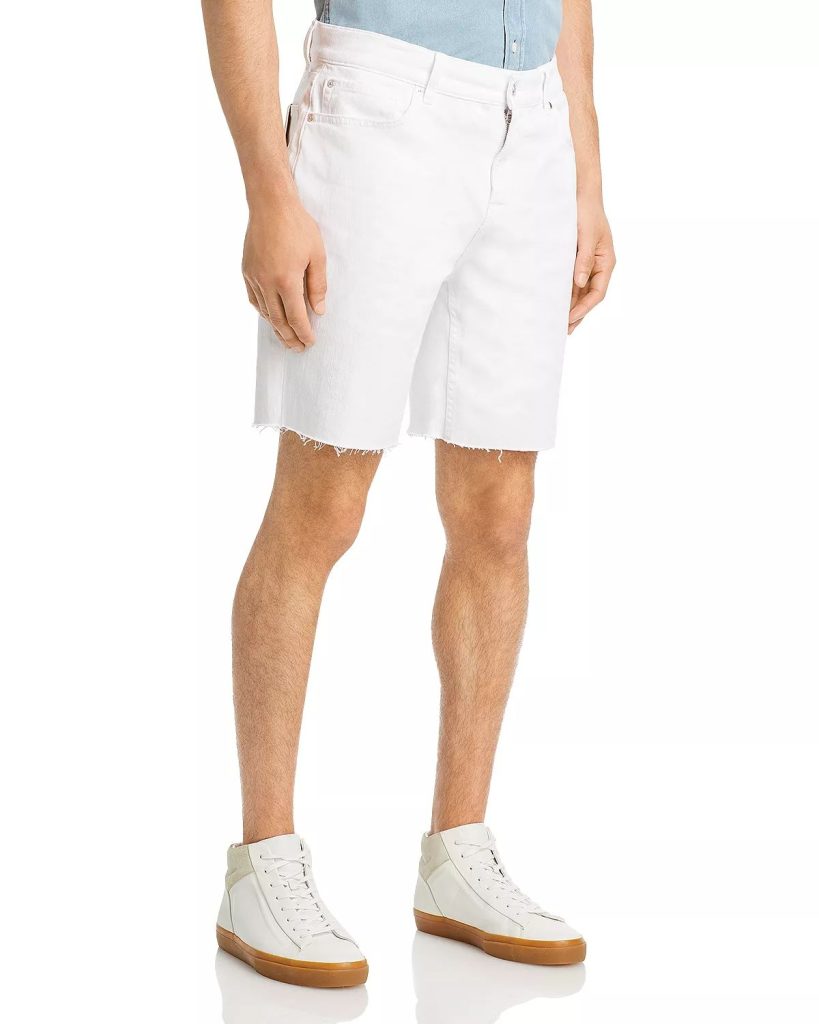 7 For All Mankind The Straight Denim Shorts (on sale $103)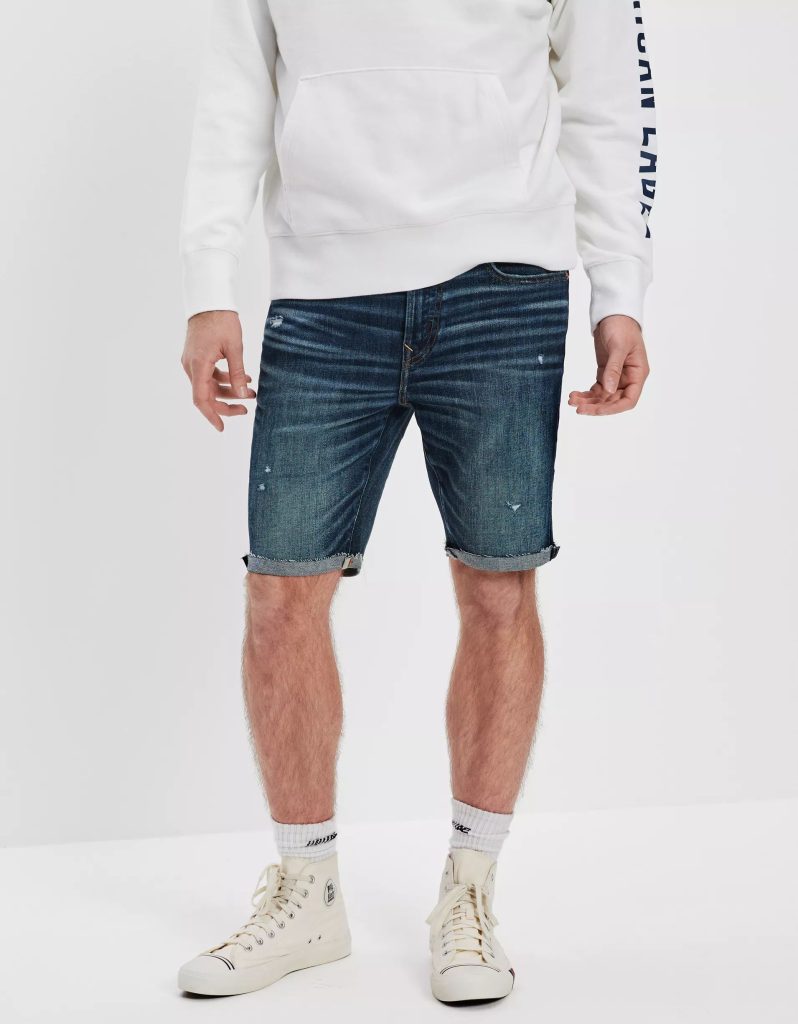 American Eagle AE AirFlex 9″ Denim Shorts ($49.95), available in four different washes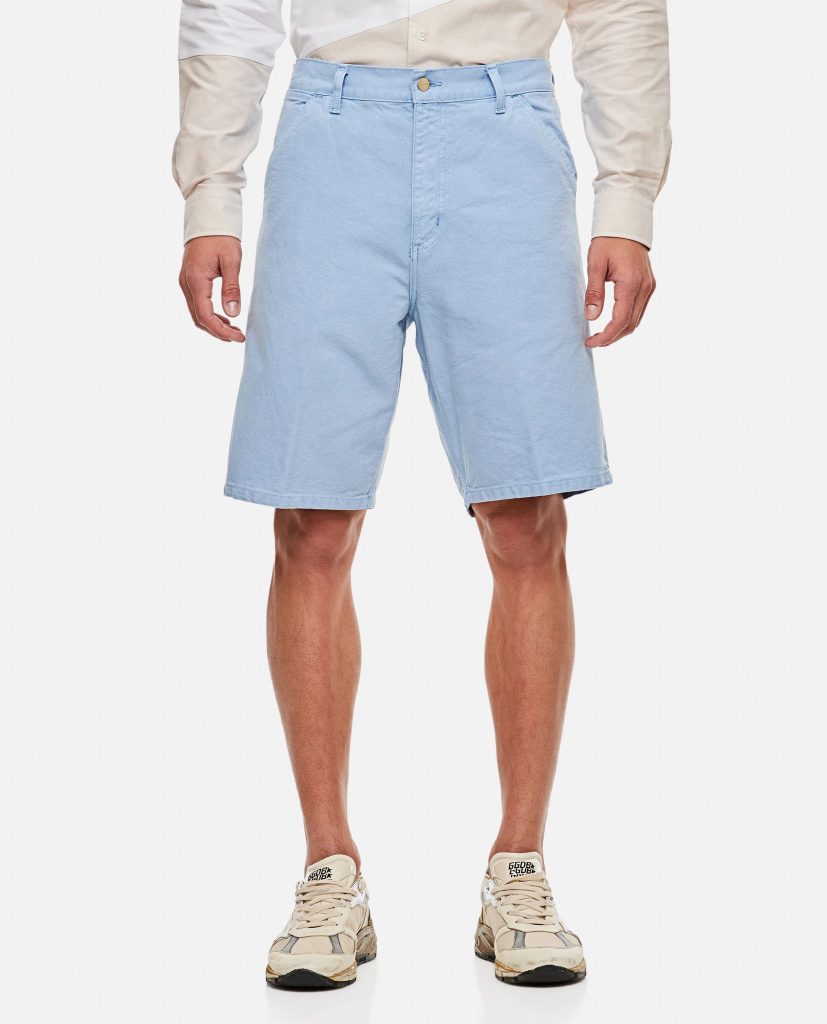 Carhartt Single Knee Short (on sale $112)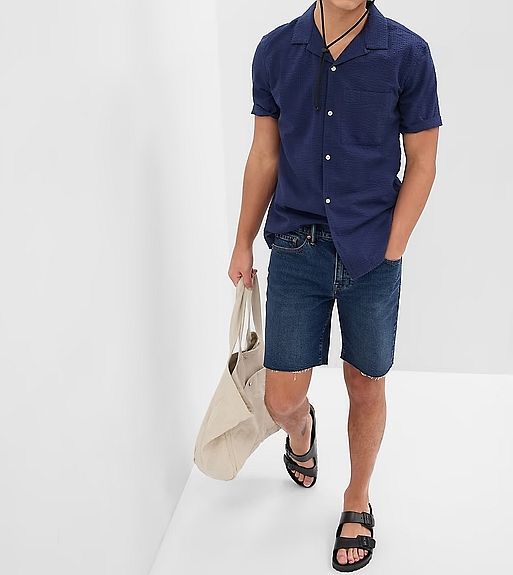 GAP 8″ Denim Shorts in GapFlex (on sale $23), also available in a medium blue wash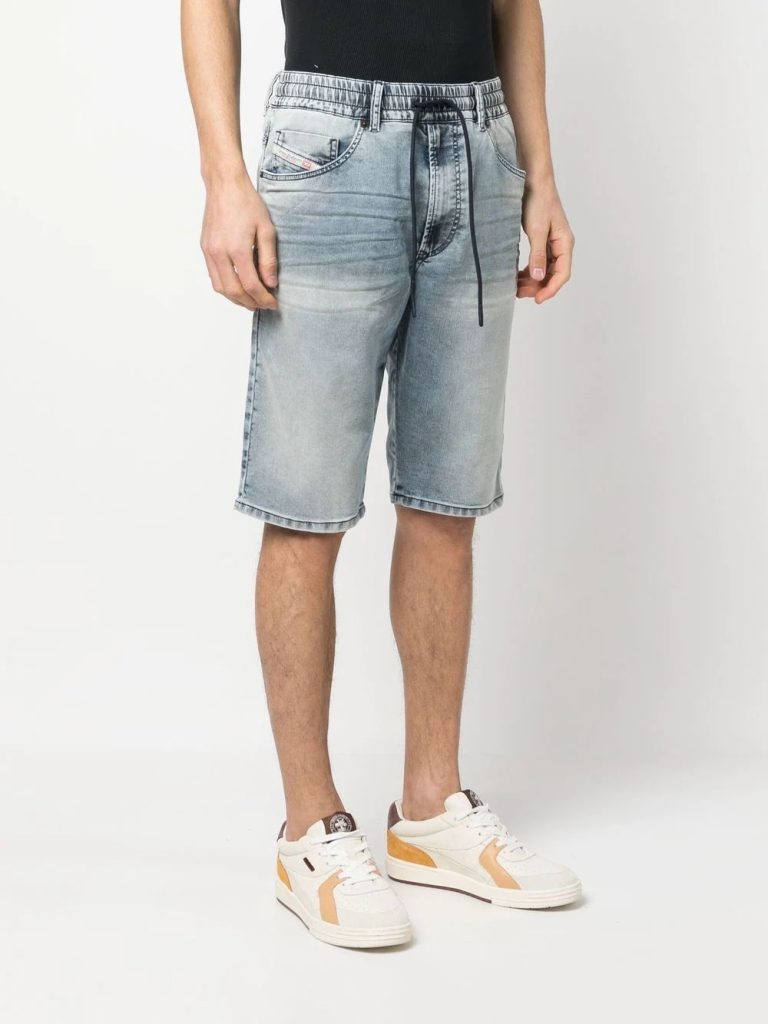 Diesel Straight-Leg Denim Bermuda Shorts (on sale $207)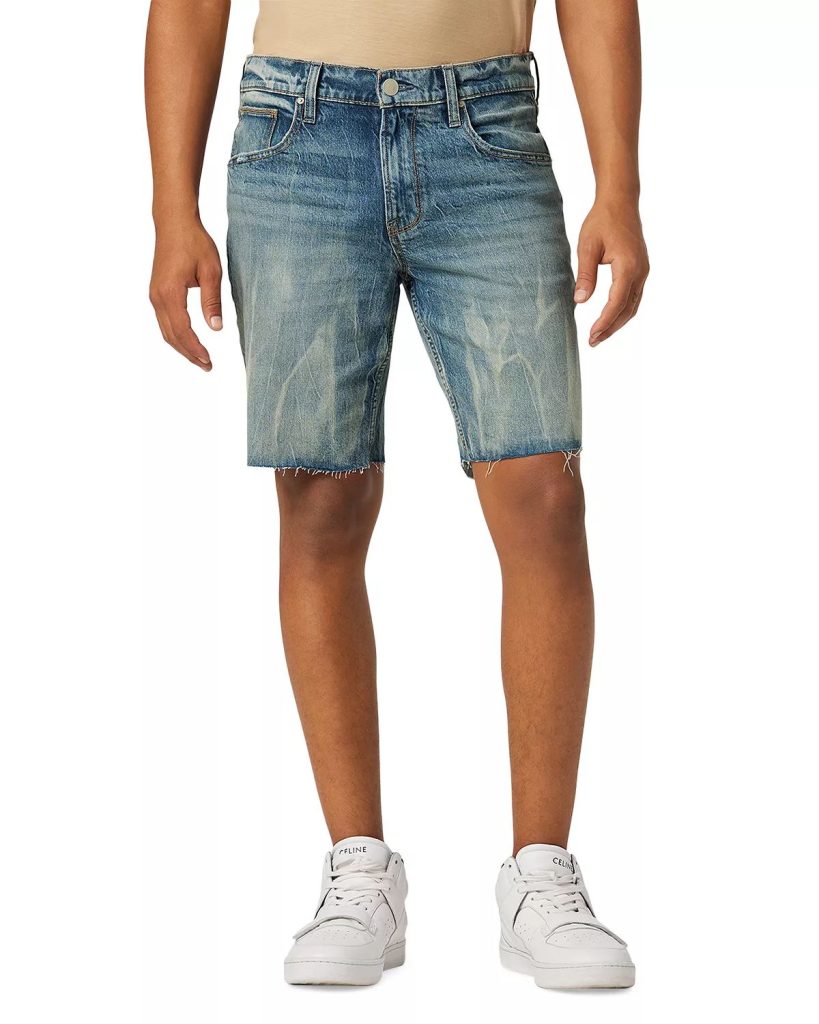 Hudson Kirk Regular Fit Denim Shorts ($195)