Yesterday we were all about the men's denim shorts and today we're all yours, ladies. Let's talk about denim shorts.
One of the most coveted denim staples in summertime, denim shorts are a must-do, no matter your body shape, age, gender. There are denim shorts of all kinds out there, ranging from short-short to knee length. Higher waisted, super low-rise and any waist style in between, you can never go wrong.
Denim shorts are super cool and fun to "play" around with. So many styling possibilities, let's say there is no limit to how you can pair your denim shorts. Either casual with tees or tank tops, or with one of these top trending oversized men's button-down shirts.
One personal styling option – I wear my denim shorts with a white oversized button-down shirt which I cut off myself at the waist (similar here), an oversized blazer (similar here), and bulky boots (similar here).
Check out below some of our favorite options which you can buy right now. And, as always…
Happy Shopping!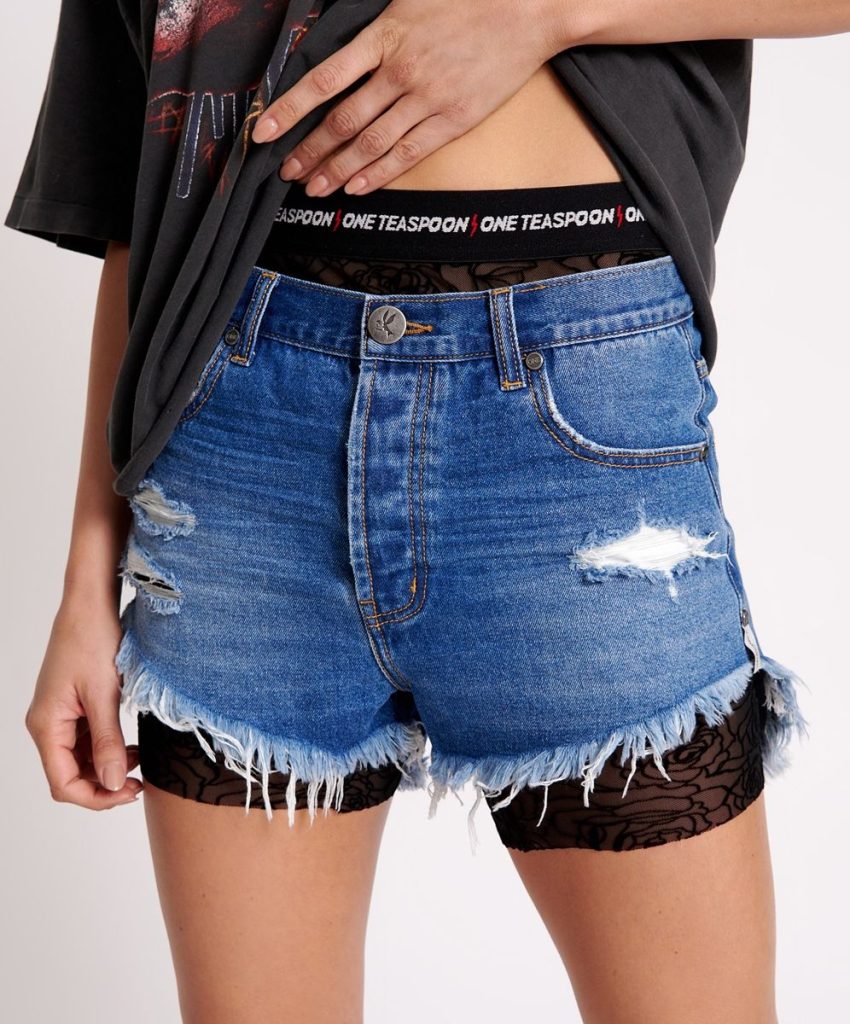 One Teaspoon Poison Rose Mesh Denim Shorts ($79) – size inclusive XXS – XXL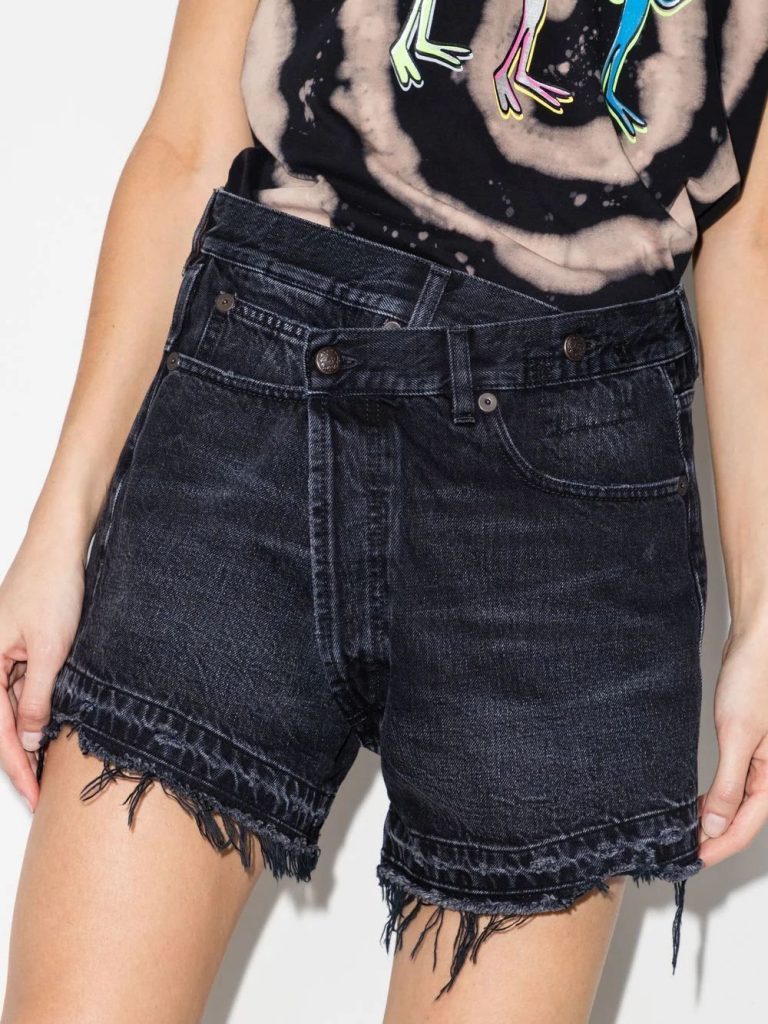 R13 Crossover Waist Raw Hem Denim Shorts ($295)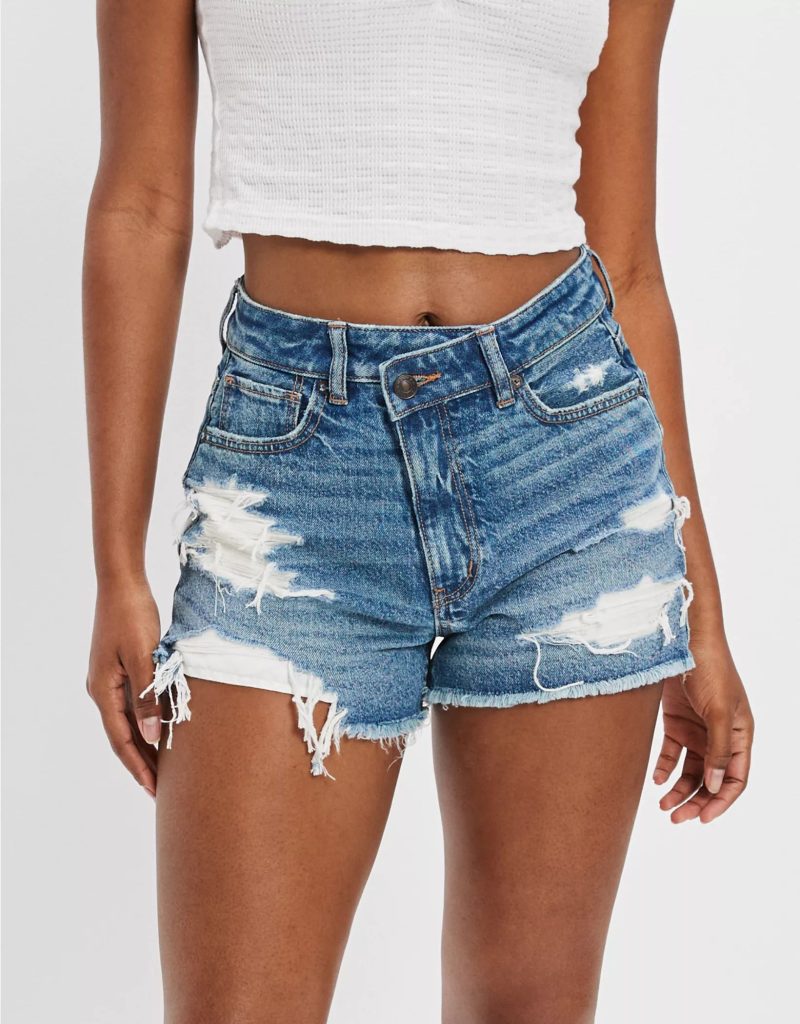 American Eagle Strigid Denim Mom Shorts ($53.95), also available in a light blue wash ($44.95) – size inclusive 000-20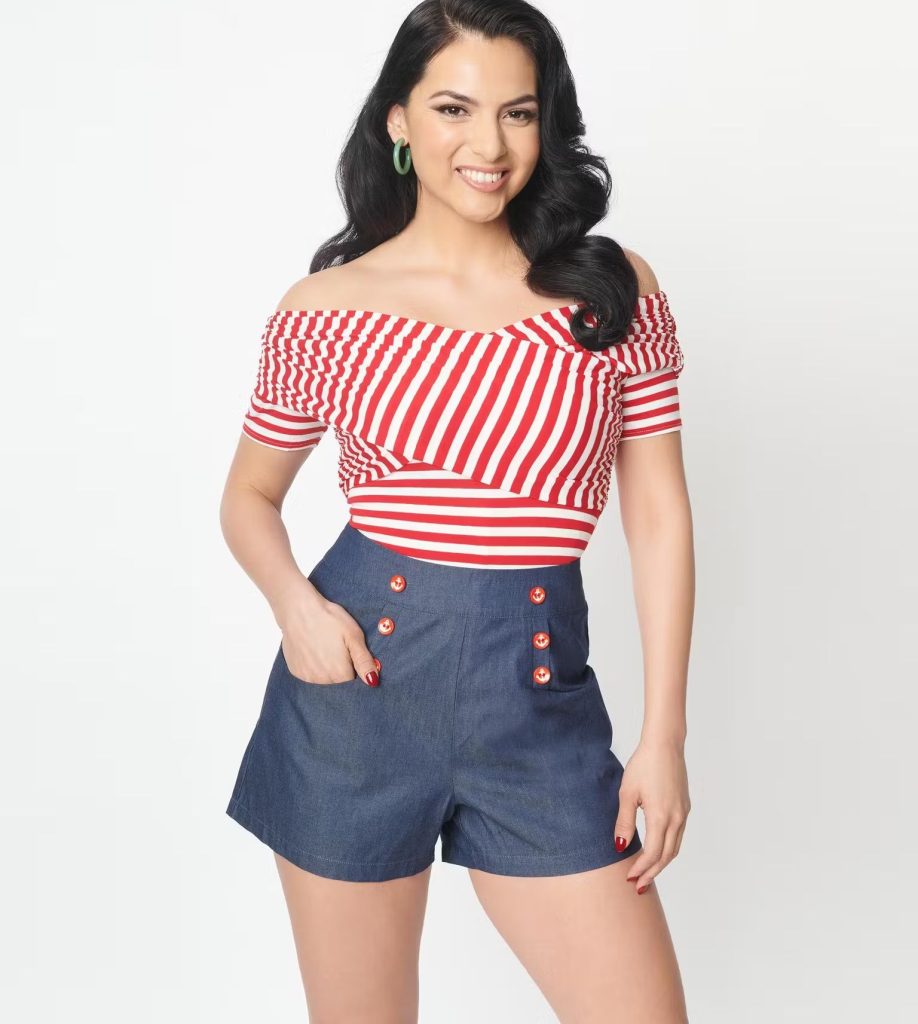 Unique Vintage Button High Waist Sailor Debbie Shorts ($54)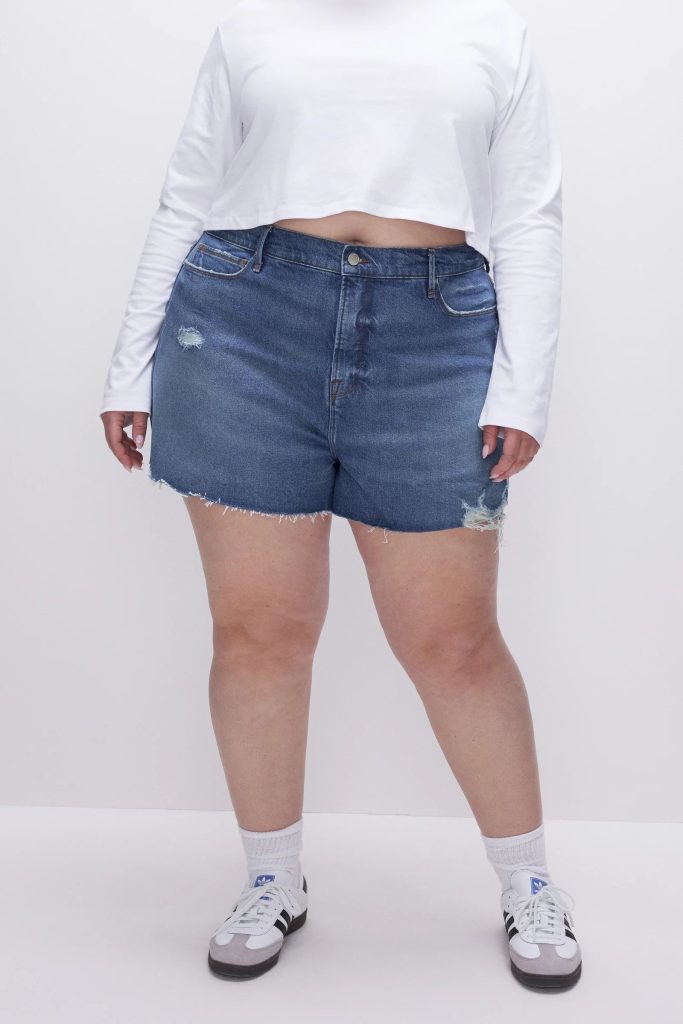 Good American 90sShorts (on sale $59) – size inclusive 0 – 30 Plus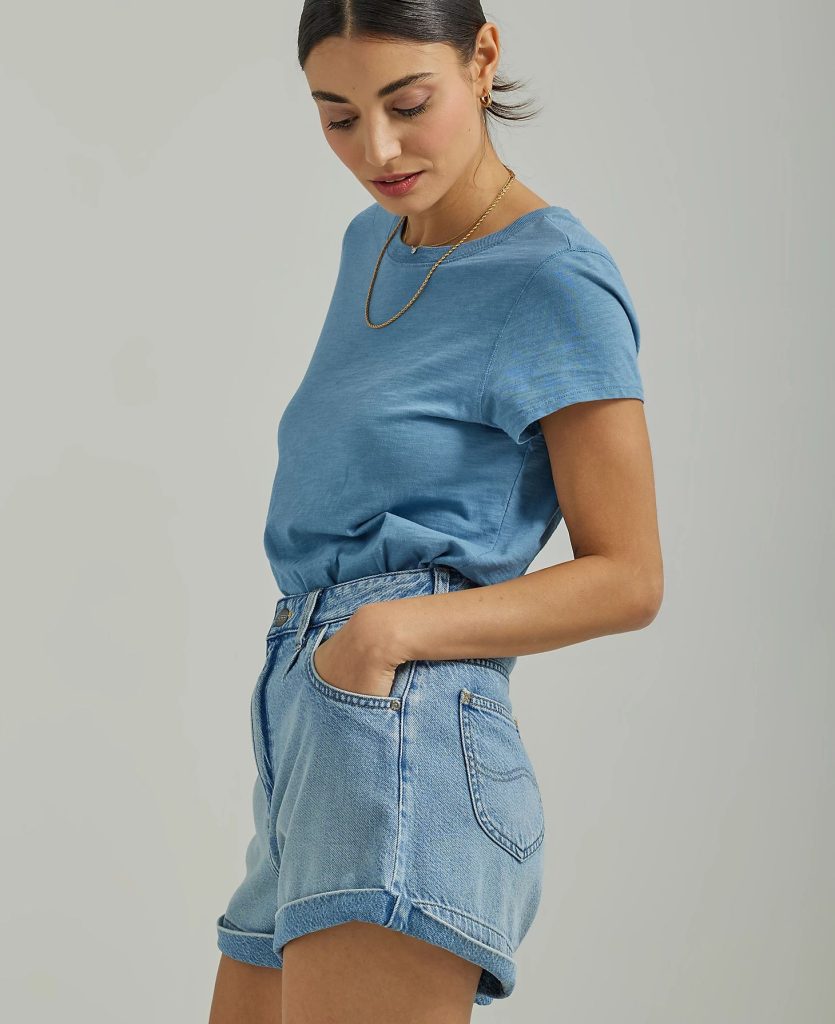 Lee High-Rise Pleated Denim Shorts (on sale $50)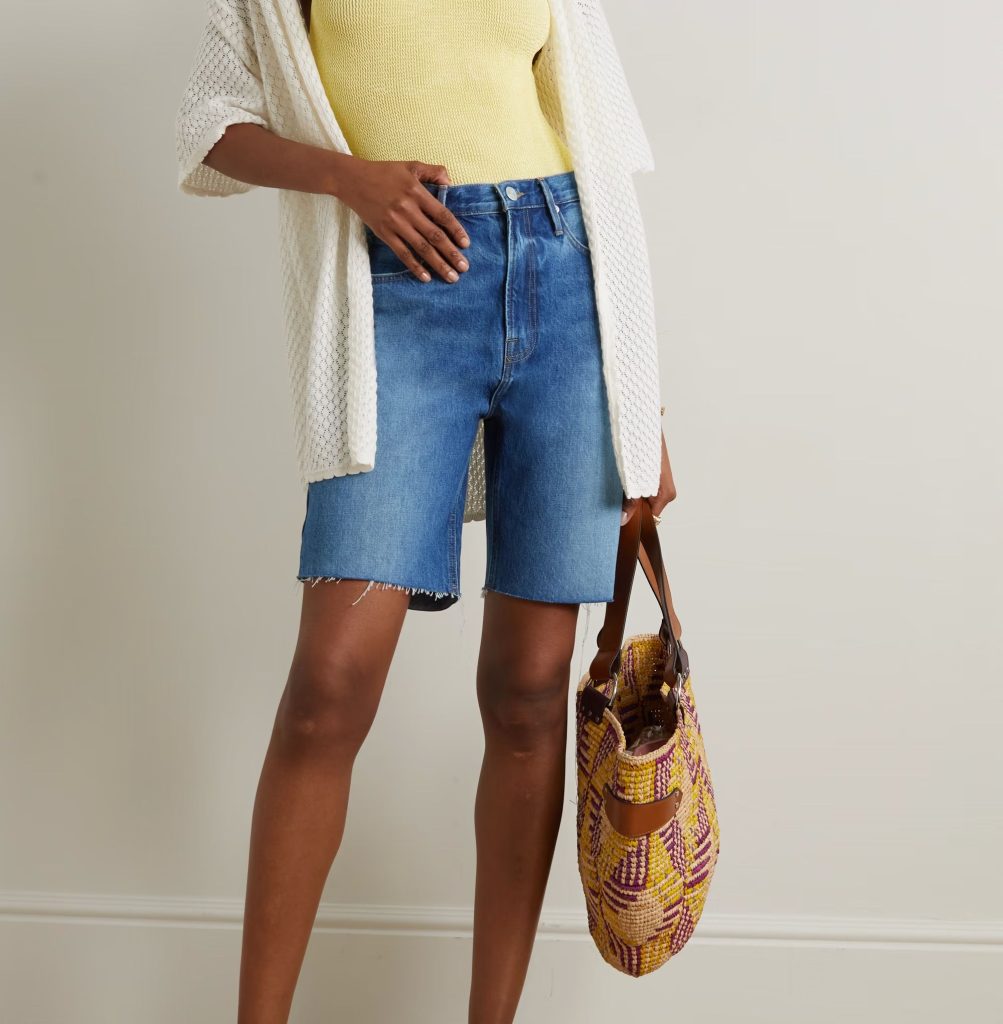 FRAME Le Vintage Bermuda Frayed Denim Shorts ($220), also available in white and black denim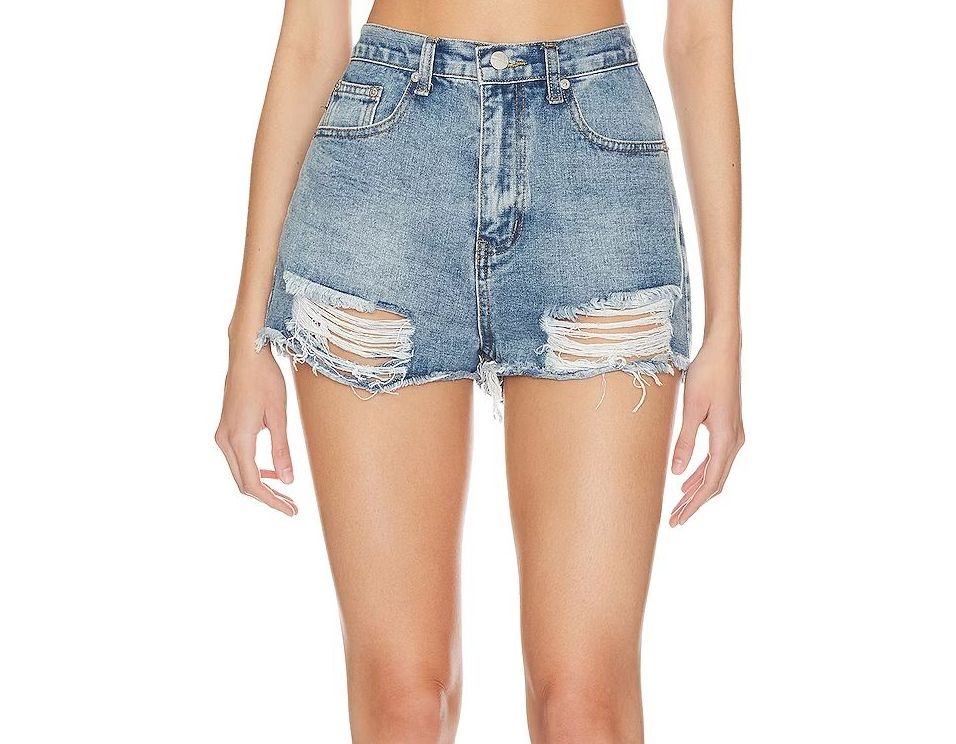 superdown Simi Distressed Denim Shorts ($64)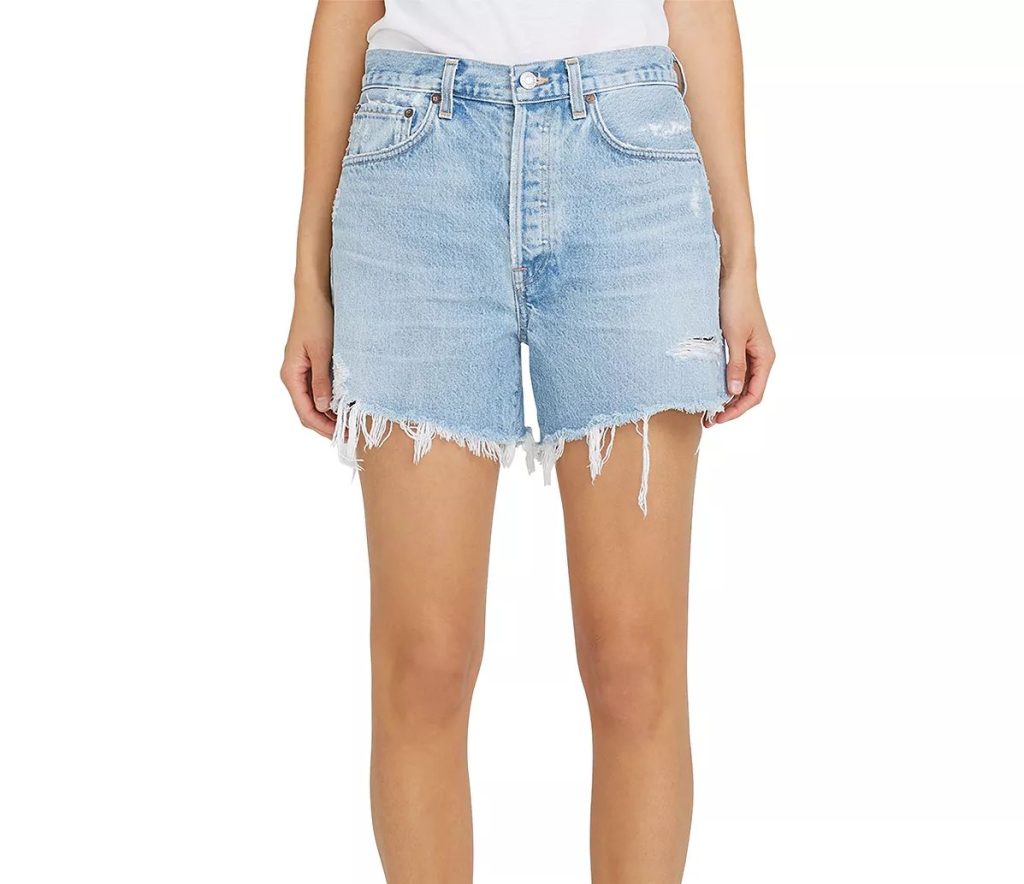 AGOLDE Parker Long Denim Shorts ($138)