So you've checked out our fall/winter 2023 as well as the upcoming spring/summer 2024 lookbooks we've featured here @Denimology.
And – confusion – so what is it in fact, what are we wearing right now?
Suggestion – do it like EmRata on the cover of BAZAR: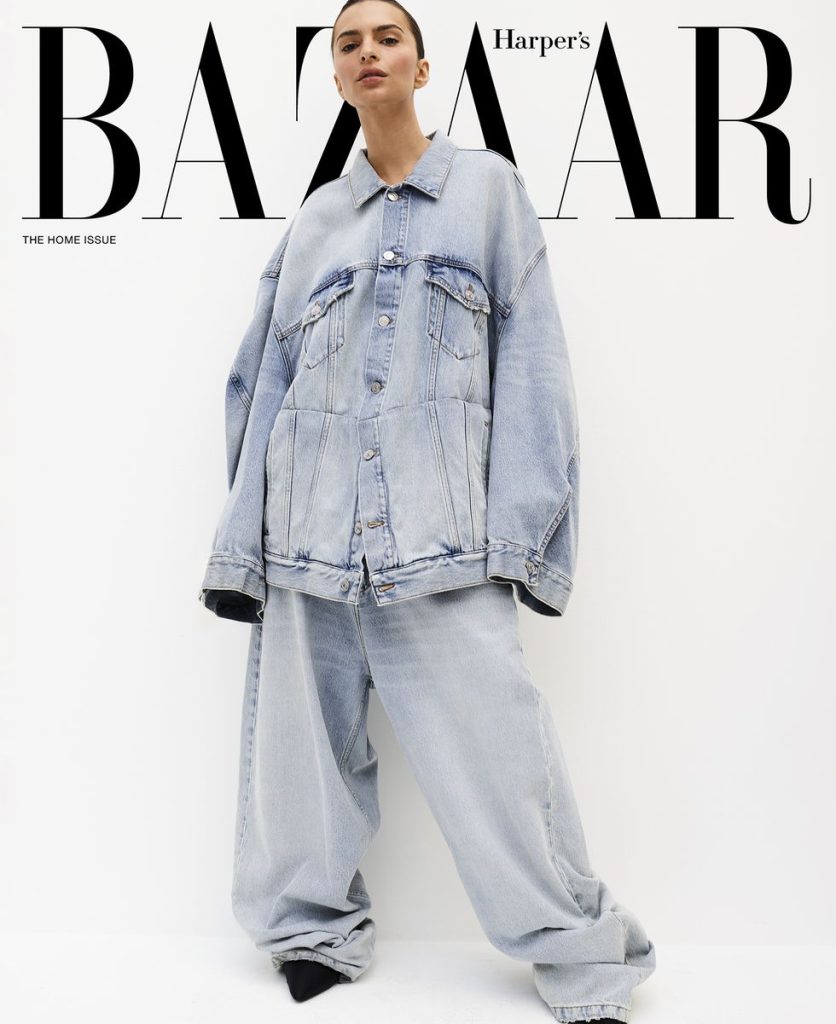 Ok, but – what should I be doing about my skinny jeans?
Don't ditch your skinnies. First because they are a denim staple, and second, because they always are a perfect "every occasion" option. It's cool and we absolutely go there as well 🙂 AND, let's not forget also how cute and sexy we look wearing them! 😁
But if you want to be a top tier fashionista, you have to think big for now. No, scratch "big". It's absolutely about over- and uber-sized. All we saw in the right-now and upcoming denim previews were baggy and super long, slouchy. You can check out some great options in one of our recent trend reports here. And a few more below.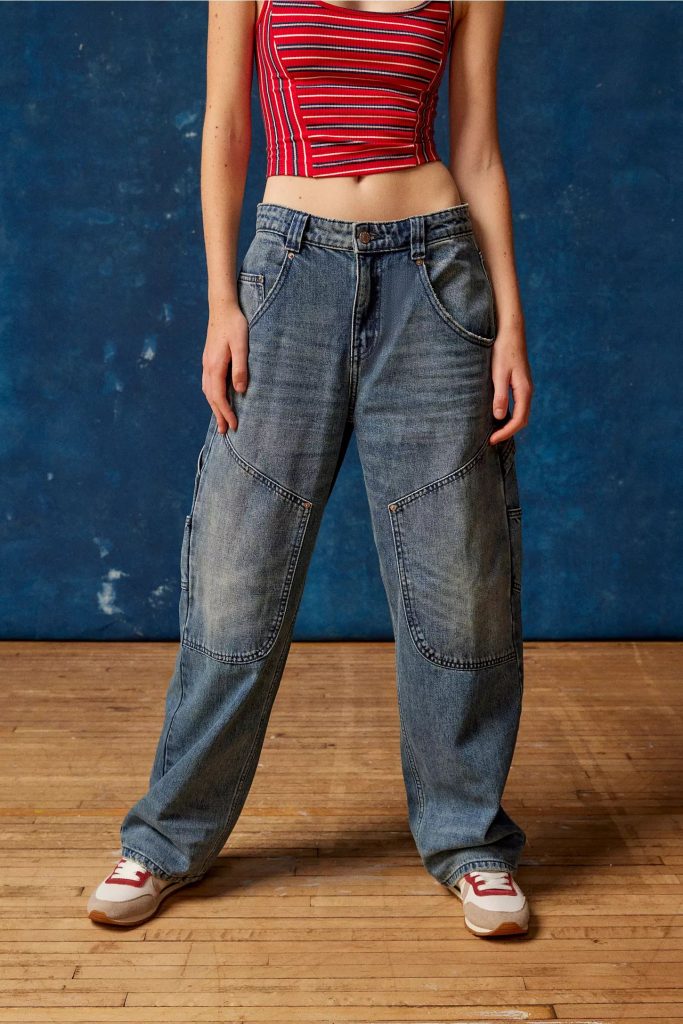 BDG Bella Baggy Carpenter Jeans ($79) – available in seven different washes/colors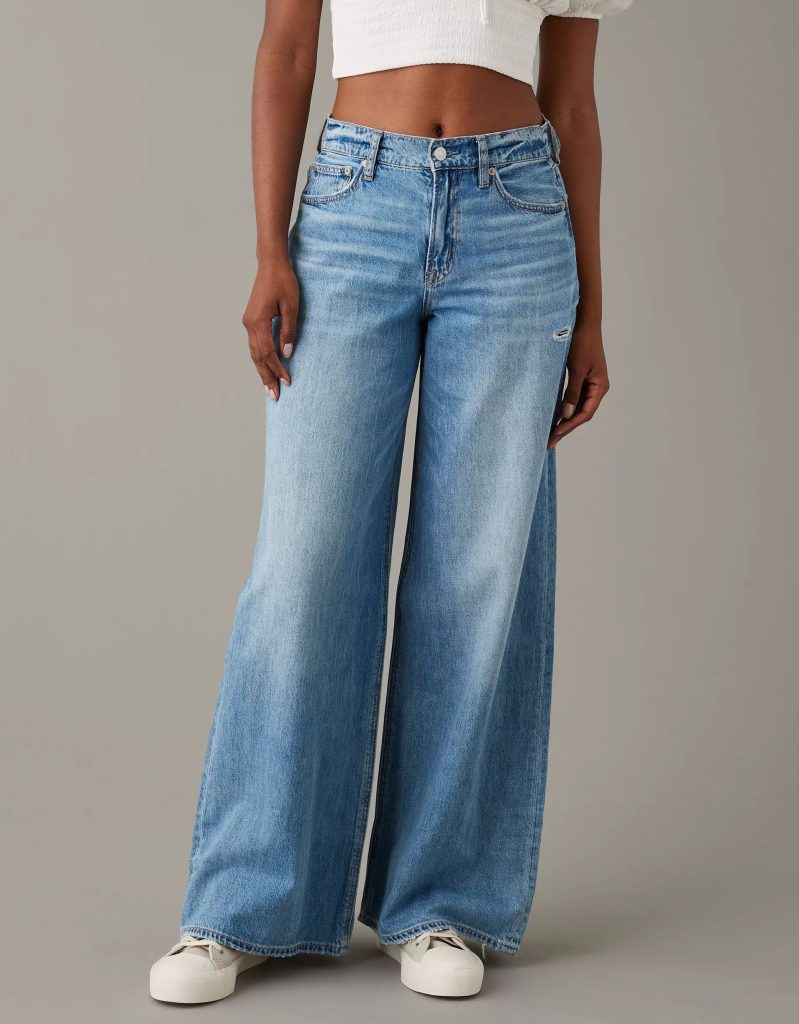 American Eagle Super High Waisted Baggy Jeans ($35) – size inclusive and available in many different washes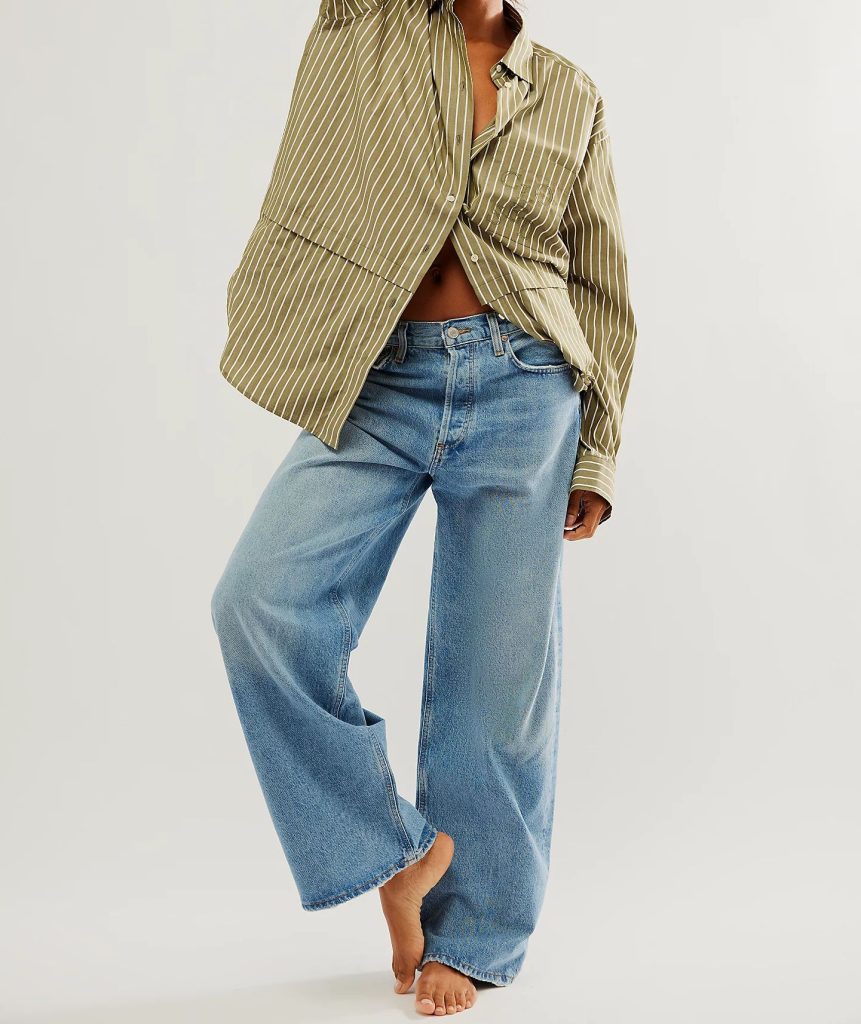 AGOLDE Low-Rise Baggy Jeans ($228) – available in six different washes
And while we're at this, let's not forget about denim skirts. Denim maxi skirts are already a thing right now. Real long and – whenever possible – with a side or front slit. Perfect to show off your boots and leggings. We are currently working on a feature which is all about denim maxi skirts, so stay tuned!