Mother Denim announced the launch of its Swing '23 capsule collection paying homage to David Bowie's otherworldly Ziggy Stardust era.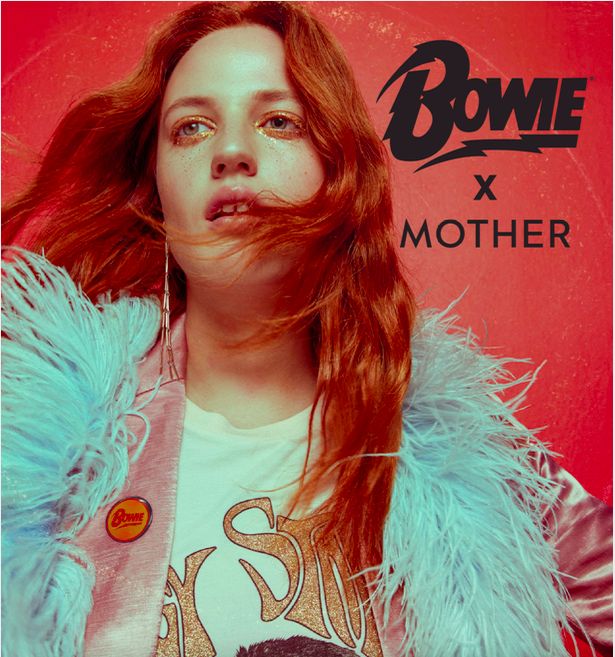 It's been more than 50 years since British singer/songwriter David Bowie introduced his over-the-top, flamboyant Ziggy Stardust alter ego to the world in an album released during music's glam rock era. Bowie passed away seven years ago, but Ziggy is living on in a capsule collection created by Mother, the Los Angeles denim and ready-to-wear brand.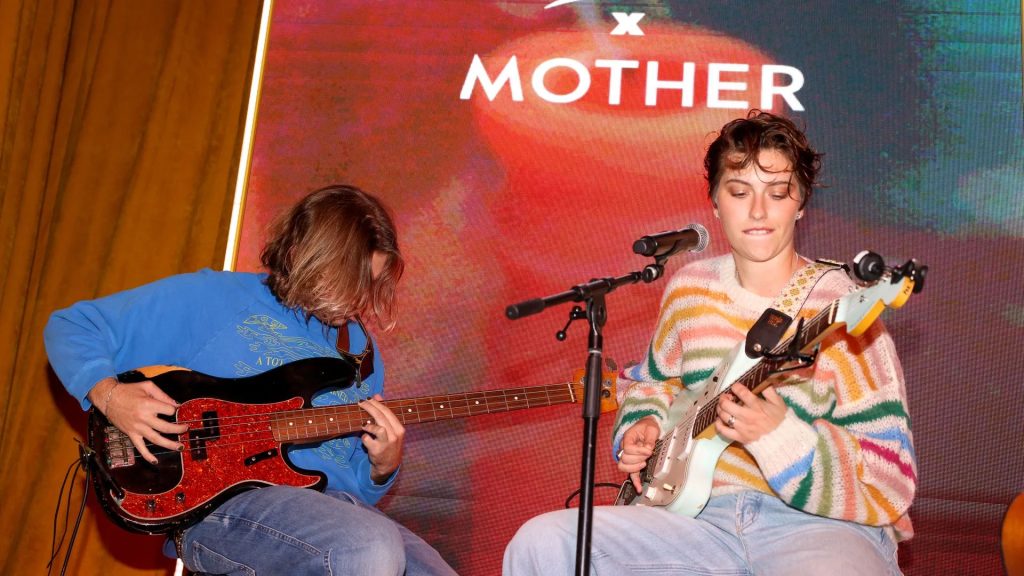 King Princess Serenaded the Crowd at Mother's Bowie Capsule Collection Celebration
he eight-piece women's capsule collection reinterprets classic styles like concert T-shirts with glittery fonts and marquee-inspired graphics. It includes The Grab Bag Crop Tee featuring songs from the artist, and The Strong and Silent Type tank with a faded screen print. And of course, denim is included, like the Rambler Zip Ankle Under Pressure and the Bruiser Jacket.
Completing the collection is the The Raglan Crop Cardigan and the capsule's hero piece – flared jeans that shine with metallic The Jean Genie script and tiny gold star detailing. 
"As a brand rooted in the experiences of growing up in the '70s, the opportunity to design with the imagery and iconography of The Ziggy Stardust era felt like a full-circle moment," said Tim Kaeding, creative director and co-founder of Mother.
"With this collection, Bowie's quintessential sense of glam shines through – all with Mother's signature touch."
The collection is available in stores globally and on Motherdenim.com, with prices ranging from $28 and $475.