Okay, so we have come to the conclusion that there definitely is no way around the fact that wide-leg jeans are a "real" thing. Present in almost every fall/winter 2023 denim collection we viewed in the past few months, there is just no way we can avoid them. Wide-leg jeans are here to stay.
But still, we have been kind of avoiding those for a while because… and here's why:
If you are regular size height, which is around 5'2″ to 5'4″ or 5'5″ maybe, then the wide leg jeans are probably not going to be your favorite denim style. Unless you're like Lady Gaga or Sophia Vergara, into super high platforms.
But then again, maybe it's all just a question of getting used to the look of wide-legs. And this is what yours truly, me, with my mere 5'4″ decided to do.
I went into several stores and tried on wide-leg jeans ranging from slimmer to super wide legs. And I found out that if I keep the legs "moderately" wide, the look is actually pretty cool!
Scroll down for my top favorite six pairs of wide leg jeans, available to buy right now. And I also added some comments about why I chose those jeans and how they fit.
Hope you find your newest denim love right here and now:-)
And hello taller ladies, you are very welcome to check out our wide-leg jeans suggestions as well, but we are also working on a feature about wide-legs for tall women:-)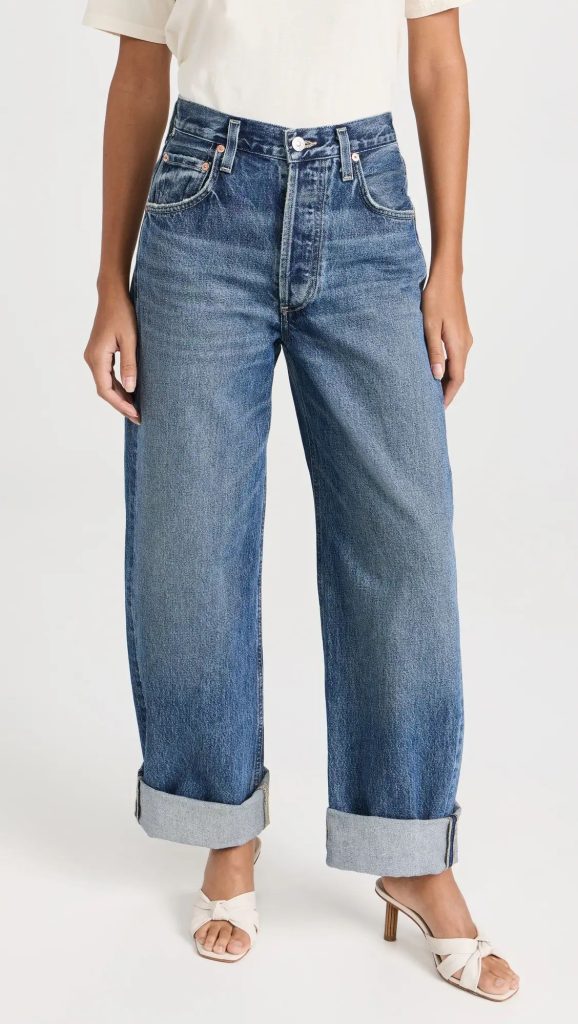 Citizens of Humanity Ayla Baggy Cuffed Crop Jeans ($288) – think of them as boyfriend jeans, they sit lower on the waist and fit a bit slouchy, also the cuffs make it easier for us to decide which length works best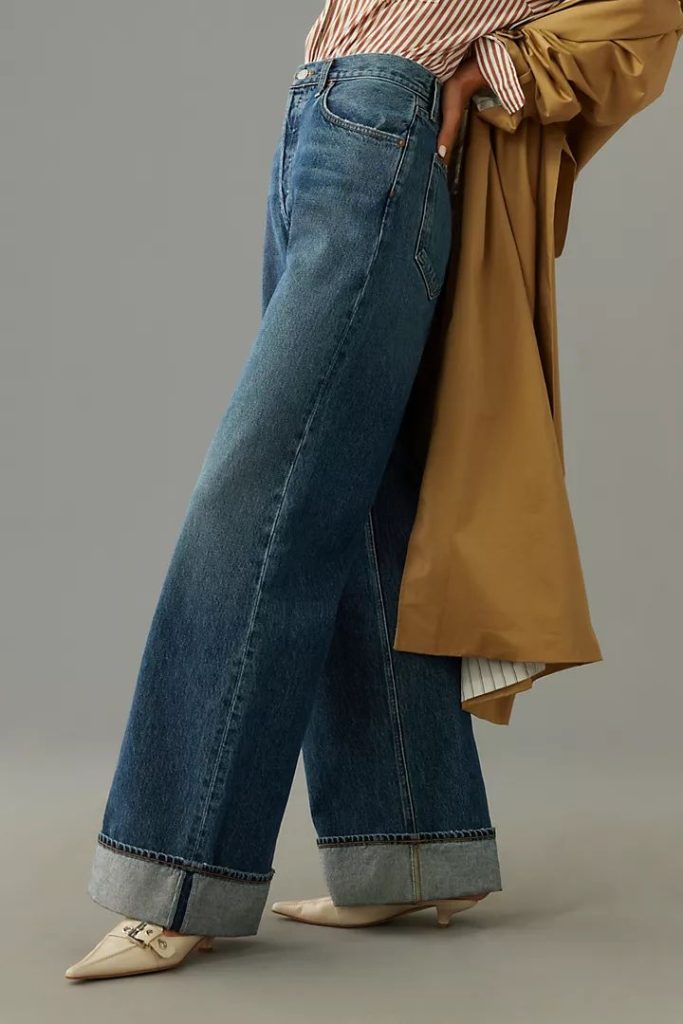 AGOLDE Dame High-Rise Wide-Leg Jeans ($258) – very similar to above shown jeans just with a higher rise and wider leg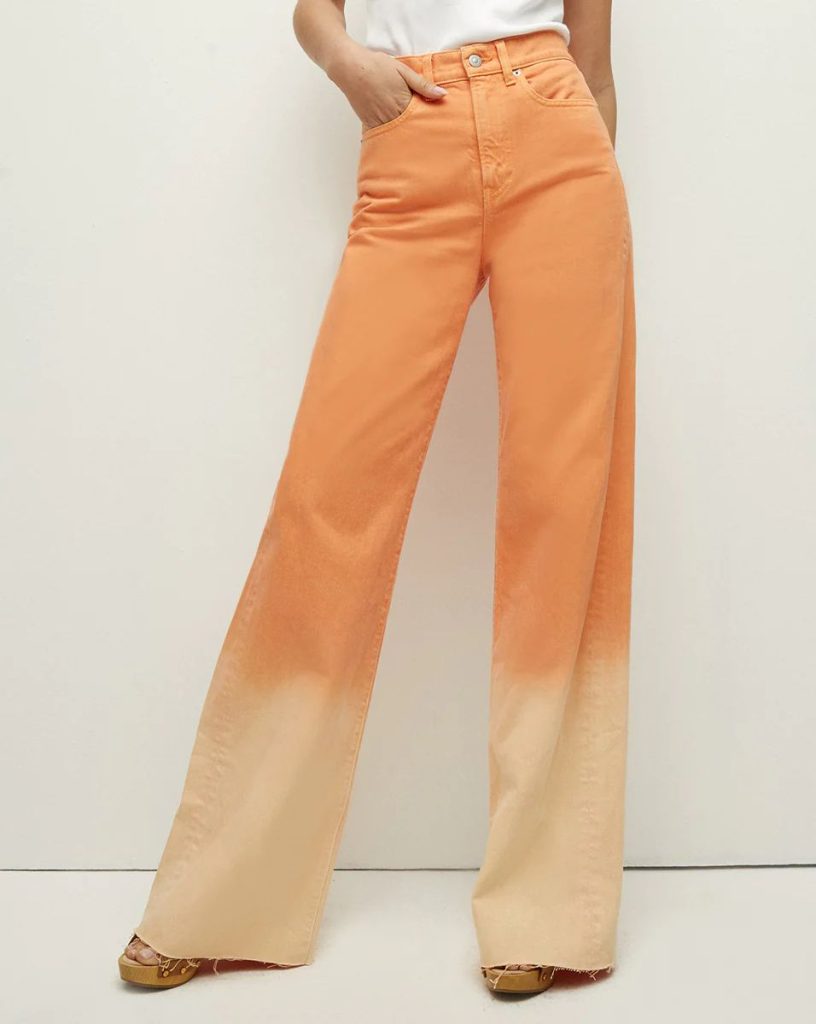 Veronica Beard Taylor Ombre Wide-Leg Jeans ($298) – summer's all about adding colors!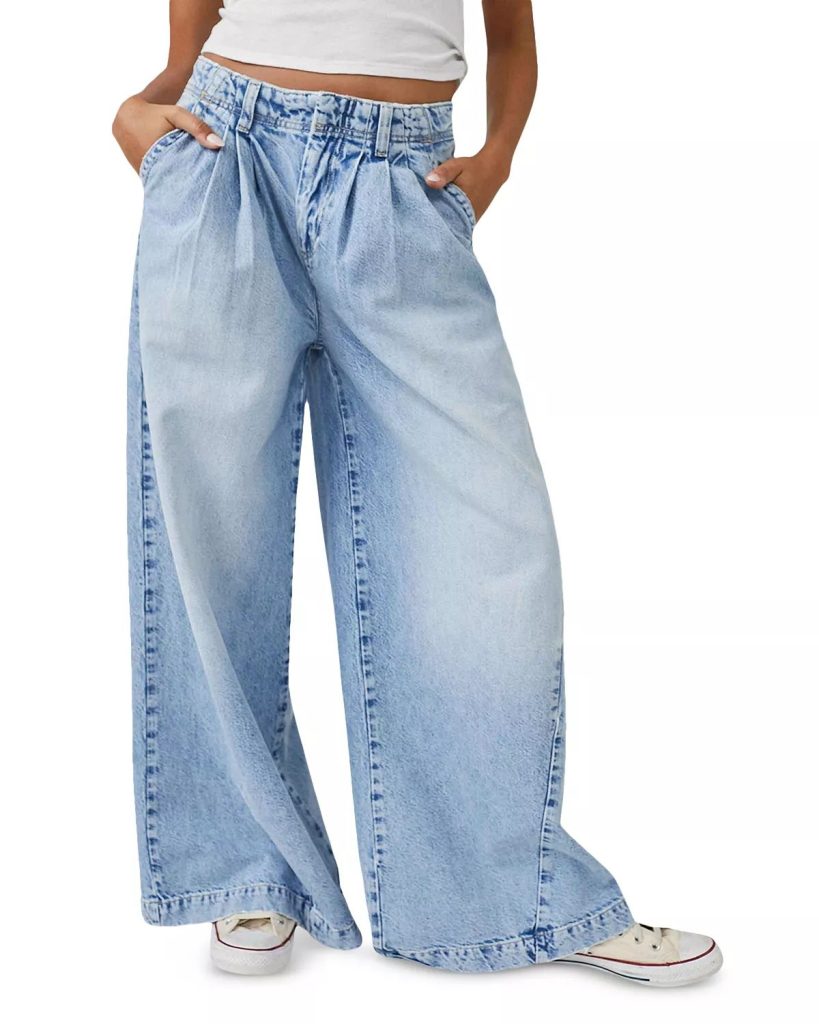 Free People Equinox Wide Leg Jeans ($128) – these are perfect for my tomboy mood when I feel like "going extreme"!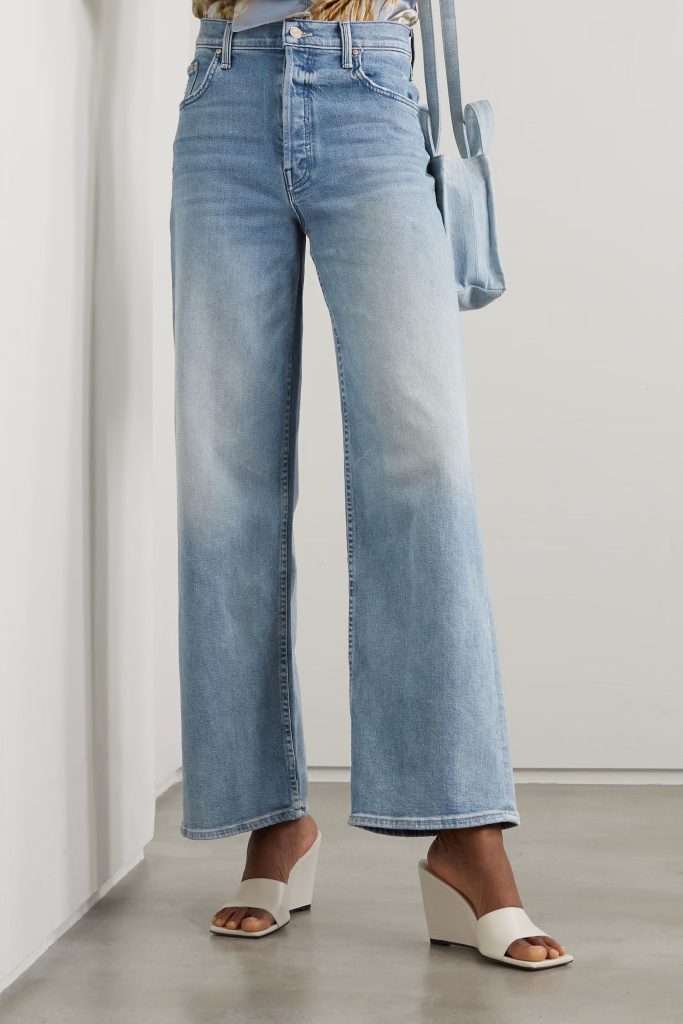 MOTHER Spinner Skimp High-Rise Wide-Leg Jeans ($290) – if you love comfort, these are super comfortable stretch denim jeans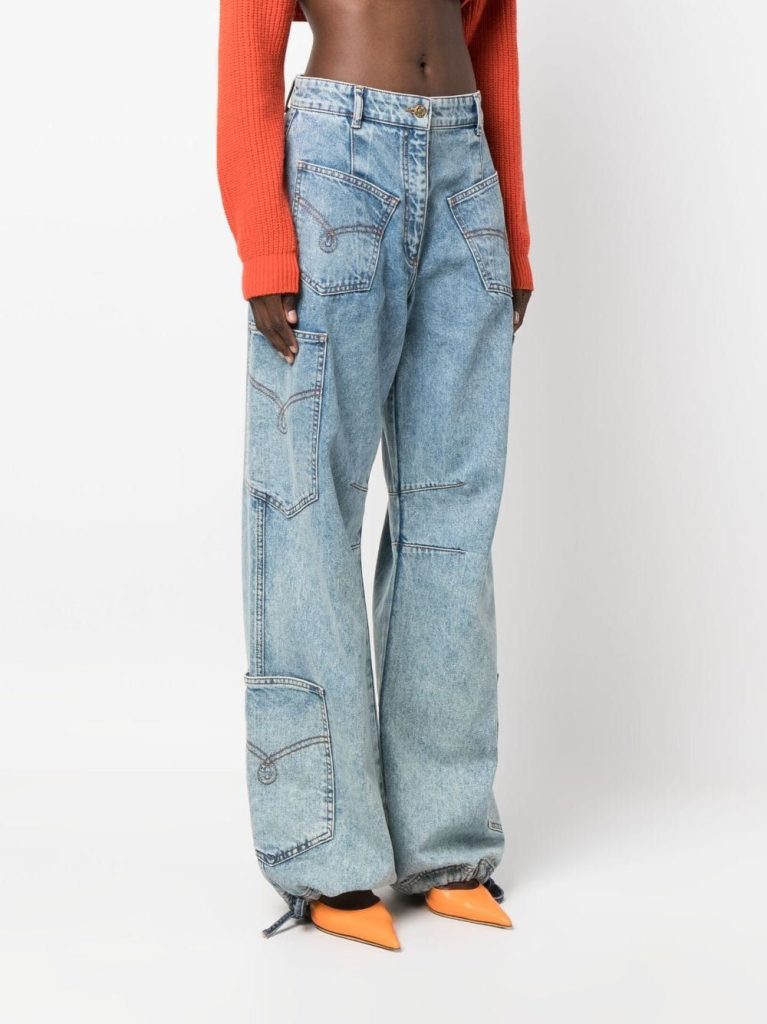 Moschino Mid-Rise Wide-Leg Jeans ($395) – different take on the cargo jeans and the string at the seams gives me the option to wear the jeans with or without heels