And if you think you've seen all about high- and super-high waisted jeans, think again.
That's what first came to our mind when we previewed LOEWE's spring 2024 collection. They are giving high-waisted a new "dimension" and we're not so sure how we feel about this extreme. Personally, it makes me think about under-the-bust almost overalls. What with the over slouchy and over hi-waist, it feels like "expansion at any cost".
How do you give women a thrilling change in silhouette and a new way to wear things—while also doing "normal" clothes?
LOEWE's creative director, Jonathan Anderson's, answer was: "Super-super high-waist pants reaching halfway up the rib cage inserted into the universally recognized convention of classic shirts, trousers, and blazers."
Judge for yourself – you can watch the whole fashion show on the video below – and let us know how you feel about uber-sized and over-waisted:-)
Also, on a sidenote, check out the inserted metal pins in the leather skirts below…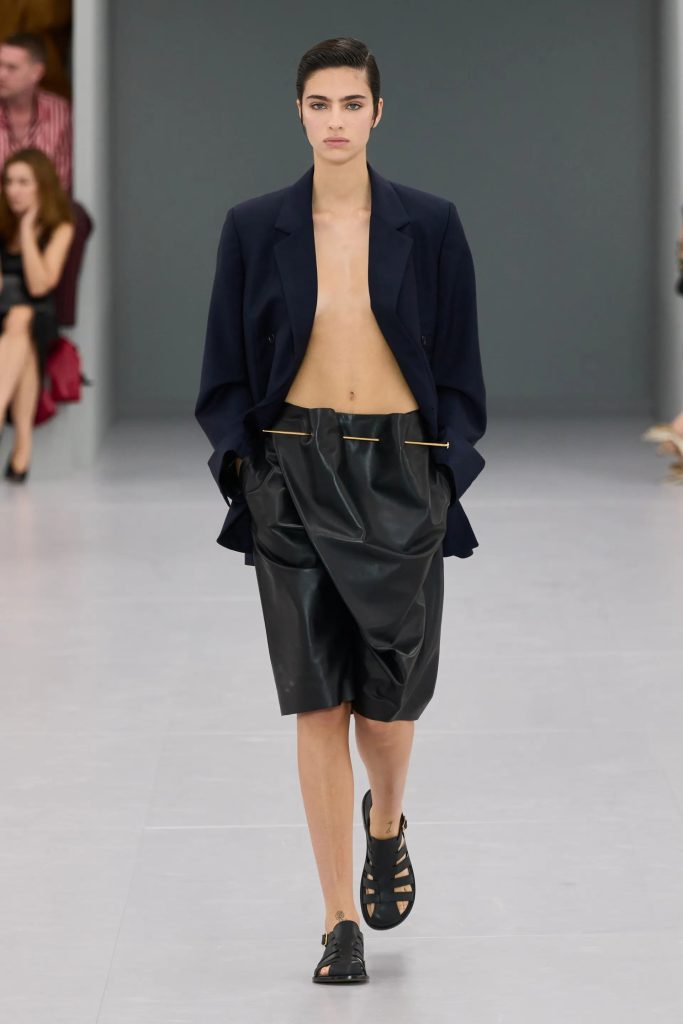 Raw denim drop-crotch fit jeans with a super high waist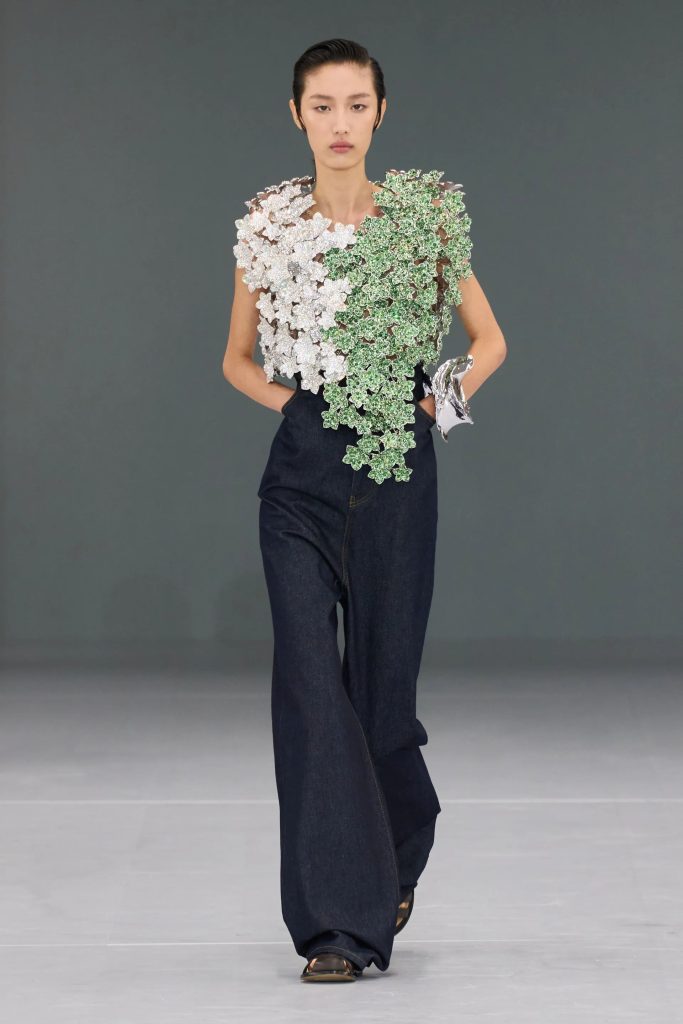 Raw denim extreme wide-leg jeans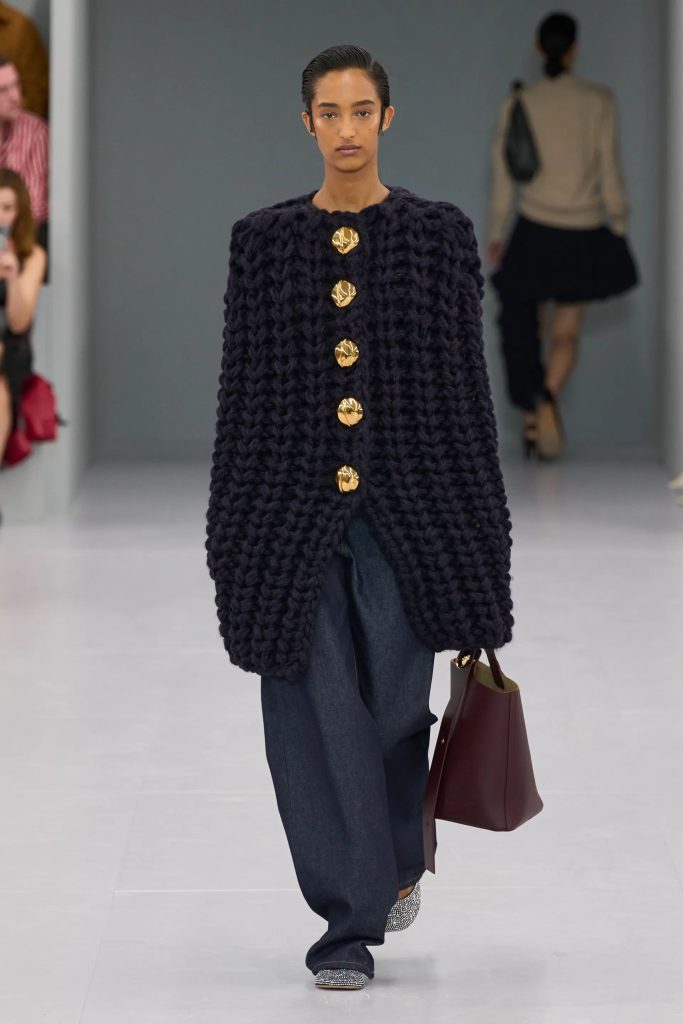 Suede leather Jeans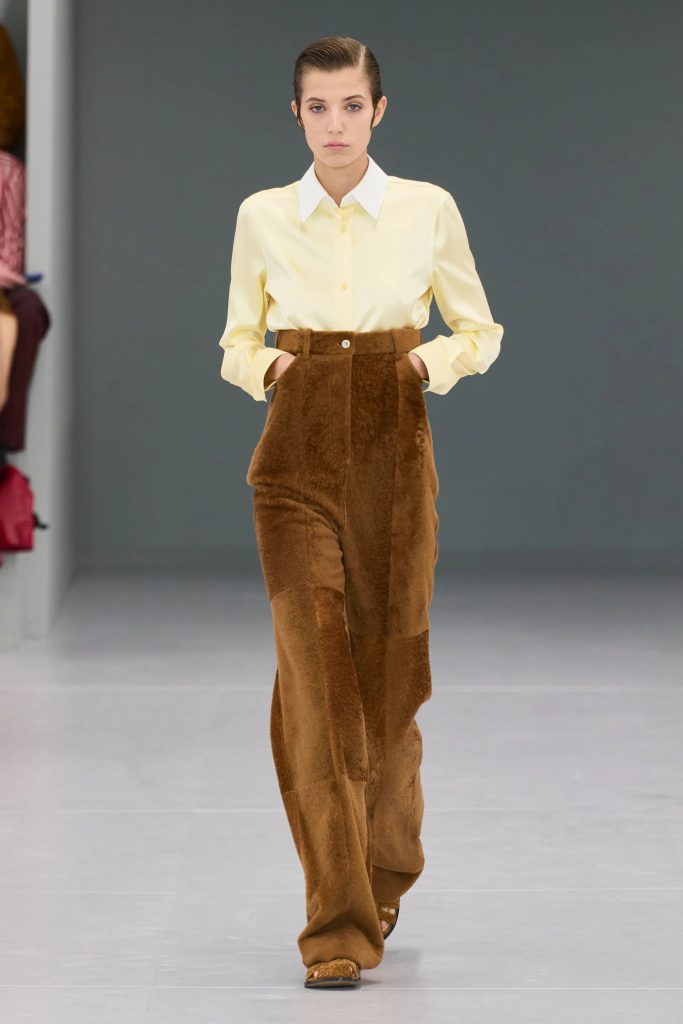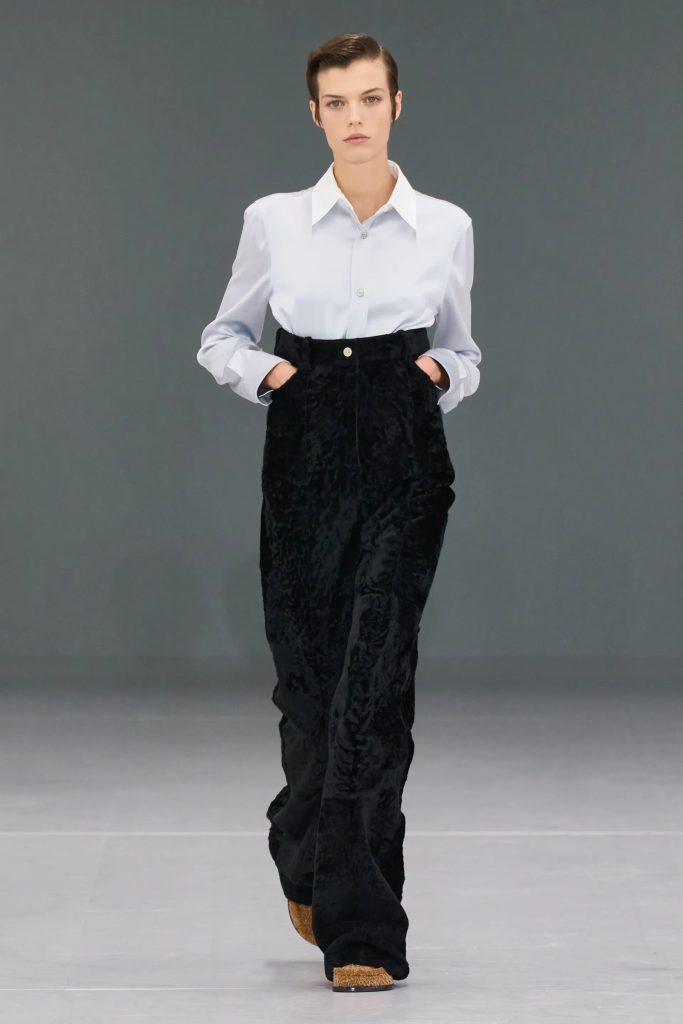 Curious what the LOEWE spring 2024 men's collection has in store for us – stay tuned, coming up ASAP. Hint: Definitely extreme hi-waist for the guys, too!
The women's spring 2024 looks will only be available in a few months, but you can shop for their current fall and winter collection at NET-A-PORTER, Cettire, and at MATCHES.