For this fall/winter 2023, Greg Lauren (he's the nephew of Ralph Lauren) partnered with Tommy Hilfiger on a special capsule reimagining a blend of new and existing Hilfiger clothes.
The 19-item collection includes slim fit chinos taken apart and patched together to create wide leg cargo pants. It also includes trucker jackets made from multiple pairs of jeans and scraps of tartan. And a reworked version of Tommy Hilfiger's classic Alaska puffer featuring a lower half made with leftover denim and surplus material from Tommy Hilfiger's fall 2023 line.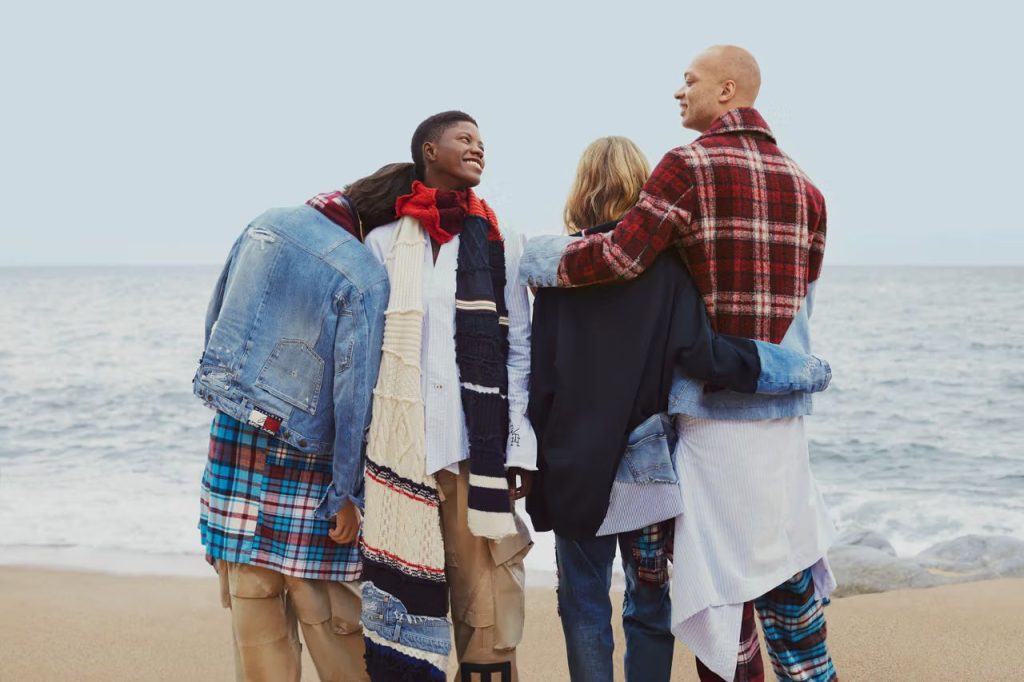 "Tommy Hilfiger embodies a fresh approach to heritage, making it feel current," Lauren said in the release. "My goal in this collaboration, as it always is, was to take existing pieces, deconstruct them, and make something new. I loved the idea of someone discovering a box of classic TOMMY HILFIGER pieces and working with that material."
The collection became available this past Monday and is exclusively sold at MR PORTER, Bergdorf Goodman, and Joyce.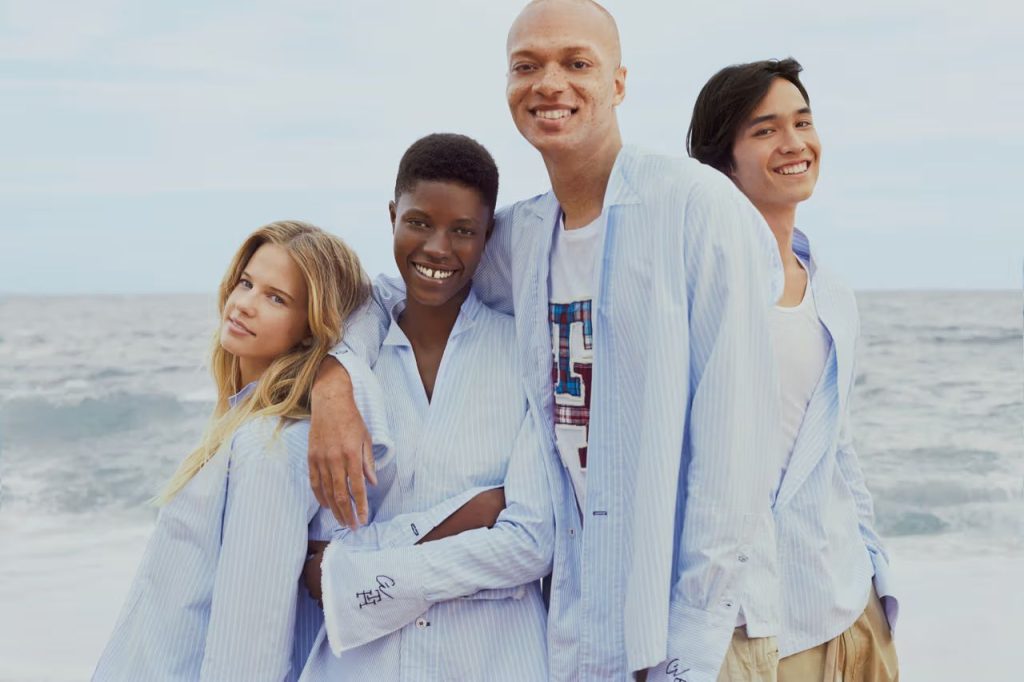 Scroll down for some of the capsule's looks. And just on a side-note, the first image of the army/cargo blend look, doesn't that totally remind you of a core Ralph Lauren – just saying!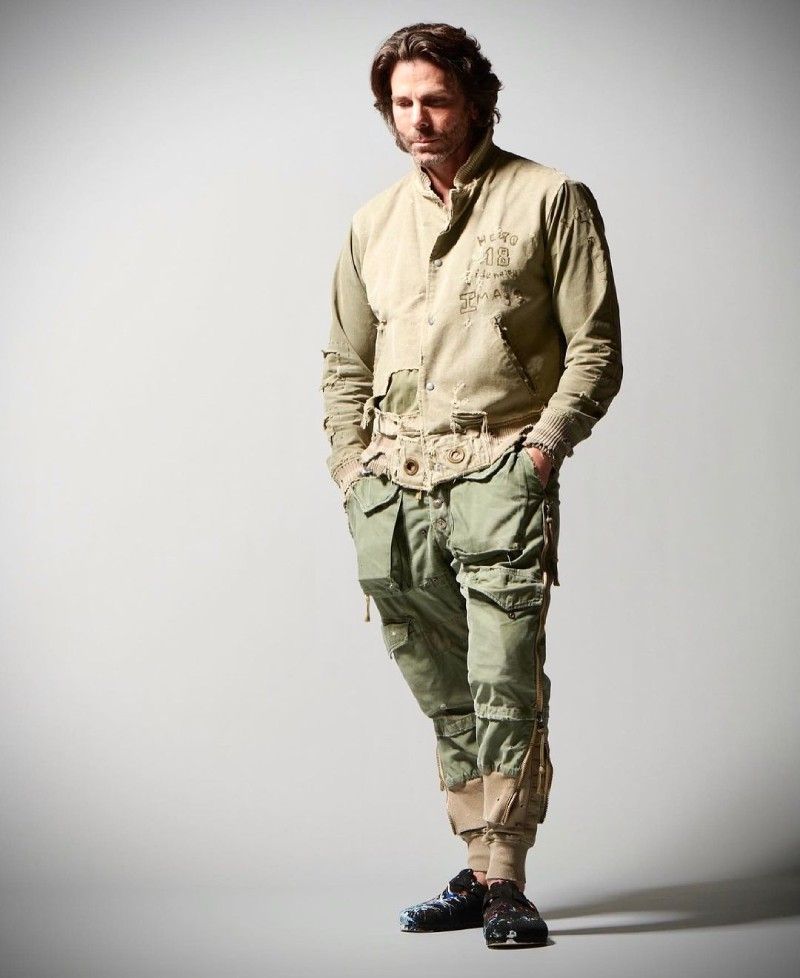 Denim is a fundamental element within Tommy X Greg Lauren. Relaxed fit jeans featuring denim patches from other washes and tartan details add a more DIY feel.