There's an inherent finesse in crafting a brand that is a counterpoint to luxury, and Glenn Martens has mastered this dance of design at Diesel. His latest venture, the Diesel Resort 2024 collection, underscores the brand's democratic ethos, aiming to engage a broad spectrum of consumers while injecting a dash of thrill into the commercial arena. Martens' mission was to distill the concepts from the Fall/Winter 2023 collection into a more simplified and affordable iteration.
The collection features sweatshirts and knit dresses adorned with reflective treatments, alongside a pair of eye-catching yellow denim pants. These pieces, post stonewash, reveal an underlying cool pop edge. This approach is a departure from the time-consuming triple-layering process used in previous collections, with Martens favoring a more 'democratic' method of applying the metallic touch.
Noteworthy artisanal pieces, such as distressed denim-layered shearling coats and garments bearing the marks of oxidation or blowtorch treatments, have been remastered for the Resort collection. By digitally scanning and printing these designs on separates like zip-up windbreakers, the brand has made runway aesthetics more accessible.
With the Diesel Resort 2024 collection, Glenn Martens continues to democratize fashion, proving that luxury can be accessible, inclusive, and above all, fun.
You can shop for the current fall/winter 2023 Diesel collection on their website – check out the collection here.
Color Block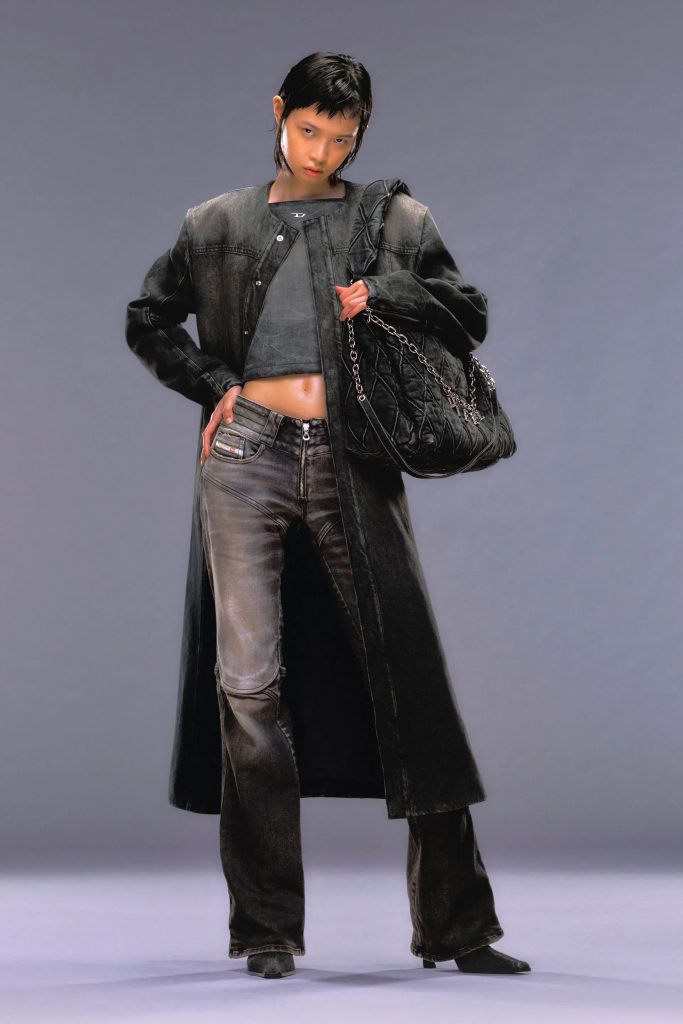 Metallic/Glitter Touch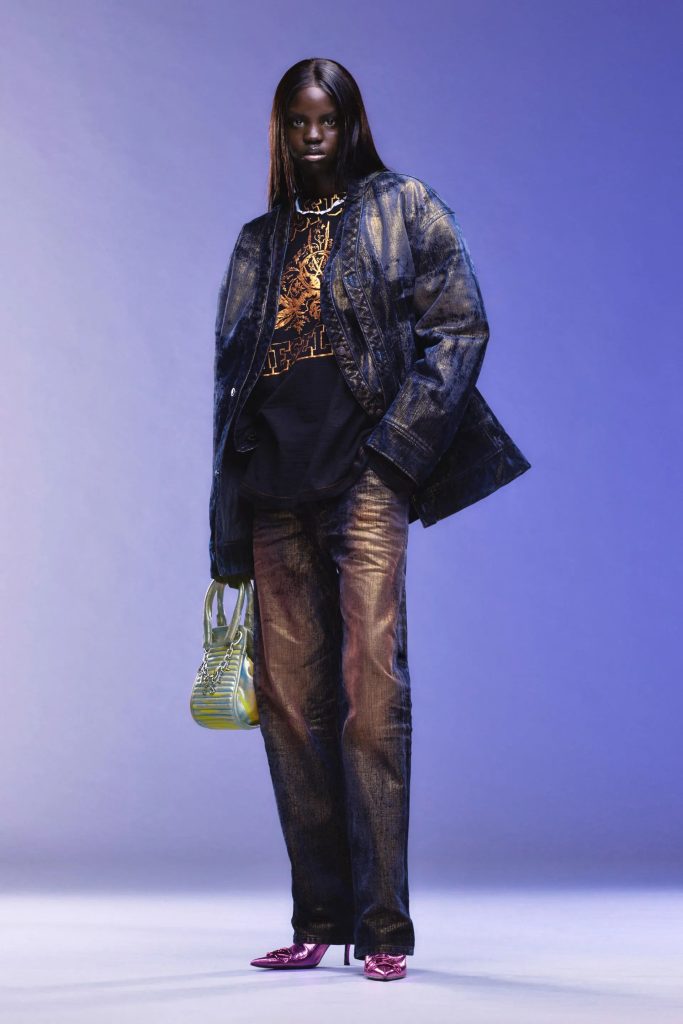 "Dirty" Wash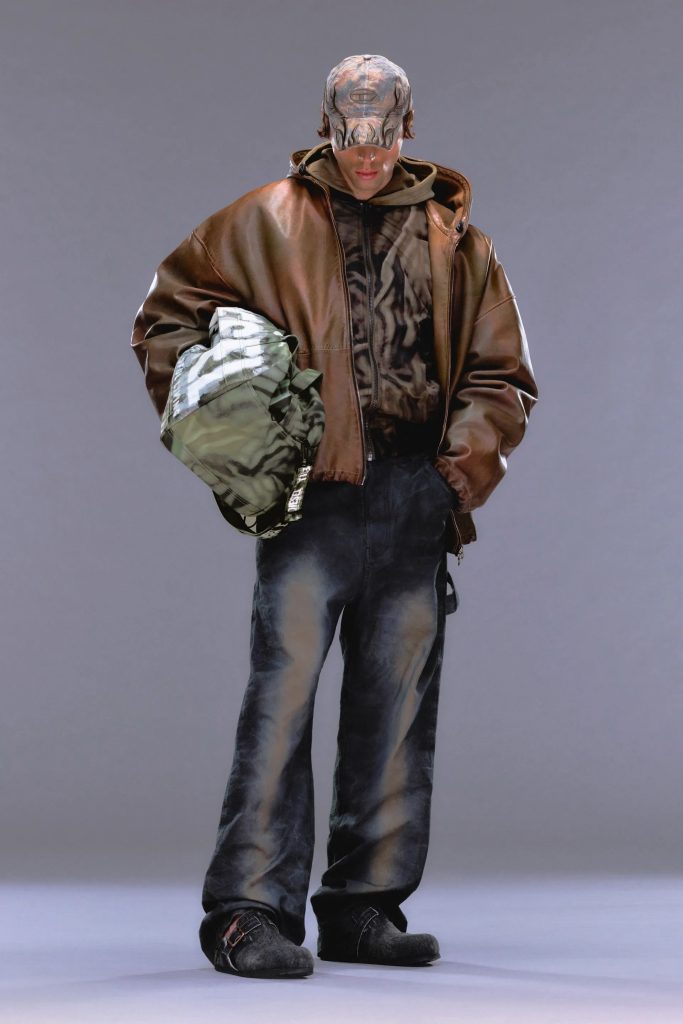 Low-Rise Jeans